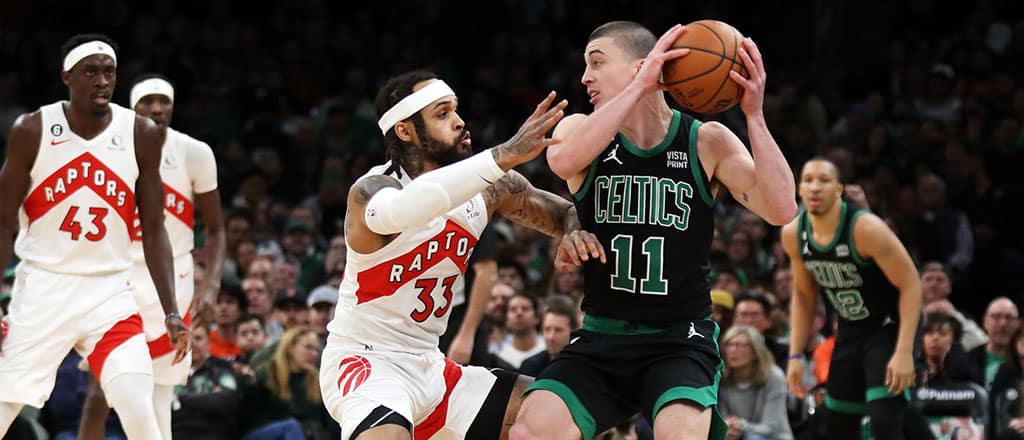 In the aftermath of a stunning upset that saw the Toronto Raptors emerge victorious against the formidable 2nd seed Dallas Mavericks, the Raptors now find themselves poised for a challenging matchup at the revered TD Garden as they gear up to face the Boston Celtics.
The Celtics are set to embark on the second leg of a demanding back-to-back schedule, having recently secured a victory in an encounter against the Brooklyn Nets. This impressive triumph served as a pivotal rebound for the Celtics, who were previously on a two-game losing streak before emphatically snapping it with a commanding 121-107 win against the Nets at home. The Celtics, fortified by this morale-boosting win, now prepare to host the Raptors in what promises to be a compelling showdown between two formidable Eastern Conference rivals.
Bet on Raptors vs. Celtics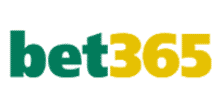 TOR +7.5
BOS -7.5
Raptors vs. Celtics odds
All odds courtesy of

About the Raptors (4-4 SU, 5-3 ATS, 4-4 o/u)
In a resounding statement win against the Dallas Mavericks, the Toronto Raptors secured their victory with Pascal Siakam leading the charge, rebounding from recent struggles to deliver an outstanding performance of 31 points, 12 rebounds, and 5 assists on an impressive 15/25 (60%) shooting. O.G. Anunoby contributed significantly with 26 points on 9-17 (52.8%) shooting, showcasing both offensive prowess and defensive prowess against the Slovenian superstar Luka Doncic. Dennis Schroder further fortified the Raptors' success, contributing 18 points, 5 assists, 2 steals, and a block. This collective effort highlighted the Raptors' potential and Schroder continues to be one of the most underrated signings of the offseason.
Encountering offensive challenges during the first half, Scottie Barnes exhibited tenacity on the defensive front, notching an impressive count of 4 steals and a block, in addition to securing 2 rebounds and dishing out 2 assists across 17 minutes of play. The latter part of the game, particularly in the pivotal 4th quarter, witnessed a noteworthy resurgence from Barnes, as he contributed 8 points, grabbed 8 rebounds, and facilitated 2 assists to seal the victory. Consequently, Barnes concluded the contest with a standout stat line, boasting 14 points, 14 rebounds, 7 assists, 4 steals, and 2 blocks. This performance not only underscores Barnes' capability to shine on the court but also highlights his resilience and versatility, a testament to his impact even when faced with a somewhat sluggish offensive start.
The bench unit exhibited commendable performance as Gary Trent Jr led the effort with 16 points, showcasing his sharpshooting prowess with a 50% accuracy from beyond the arc (4/8). Malachi Flynn contributed significantly with 8 points, 4 rebounds, and 4 assists, displaying a balanced performance with a 50% shooting accuracy from three (2/4). Additionally, Chris Boucher made a noteworthy impact, tallying 10 points and maintaining perfect efficiency by converting all 4 of his attempted shots. The collective contribution of the bench underscored their valuable role in the team's success during this matchup.
To win against the Celtics, the Raptors will need to fortify their defensive efforts against Boston's trio of Tatum, Brown, and Porzingis. Additionally, vigilant attention must be paid to the dynamic scoring threats posed by Jrue Holiday and Derrick White, both of whom possess the capability to erupt with scoring prowess at any juncture in the game. Tightening up the defensive strategy against these key contributors will be pivotal for the Raptors in their quest for success against the Celtics.
About the Celtics (6-2 SU, 3-3-2 ATS, 5-3 o/u)
In this impending matchup, the Raptors are set to square off against the revamped Celtics for the first time since their significant roster changes, parting ways with Marcus Smart and Robert Williams III while bringing in former Bucks guard Jrue Holiday and former Wizards forward Kristaps Porzingis.
The Celtics enter the contest on the heels of a convincing double-digit triumph over the Nets, led by Jaylen Brown's stellar performance, amassing 28 points, 3 rebounds, and 5 assists in just 29 minutes of play. Jayson Tatum contributed a double-double with 23 points and 10 rebounds, while Jrue Holiday showcased an impressive all-around game, falling just one assist shy of a triple-double with 13 points, 12 rebounds, and 9 assists. However, Porzingis experienced an off night, managing only 9 points on 4 shot attempts in 24 minutes.
To beat the Raptors, the Celtics must be careful against the stellar performances of Scottie, Siakam, Anunoby, and Schroder, each of whom has been excelling in their respective roles throughout the season.
Scottie Barnes (TOR) and Jason Tatum (BOS) to both score double-doubles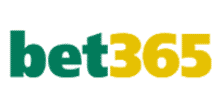 +375
Injury concerns
Horford has been ruled out for Friday's game against Brooklyn due to right knee injury management. It seems likely that he'll be back in action for Saturday's game against the Raptors.
Achiuwa (groin) is questionable for Saturday's game versus the Celtics
Betting trends
The Boston Celtics swept the Toronto Raptors in their season series last year
The Raptors have hit the over in their last two games
The Celtics have hit the over in 6 out of 8 games this season
Player prop trends
Scottie Barnes has grabbed nine or more rebounds in the last 4 out of 5 games this season, averaging approximately 10.75 boards in these 5 games and 10.4 boards for the season. His line is at -105 to grab over 8.5 rebounds.
Tatum has grabbed ten or more rebounds in the last 4 out of 5 games this season, averaging 10.8 rebounds in the past 5 games and 9.7 rebounds for the season. His line is at -120 to grab over 9.5 rebounds.
Schroder is on a six-game streak of recording one or more steals. His line is at +200 to record over 1.5 steals.
Wagers to consider
SGP: Scottie to record 8.5+ rebounds; Schroder to score 13.5+ points and dish 6.5+ assists; Anunoby to score 15.5+ points: +1200. The markets are starting to roll the lines up a little higher on Barnes and Schroder, so this could end up a little out of reach, but both have excelled in their roles of late.
SGP: Scottie to record a double-double; Tatum to record a double-double: +375. Scottie and Tatum have both recorded a double-double in their past 4 out of 5 games.
Toronto Raptors Money Line: +260. Coming off a win against the Mavericks in Dallas and facing the Celtics on their second night of a back-to-back, there's a possibility the Raptors could win as the underdogs for a second game in a row.