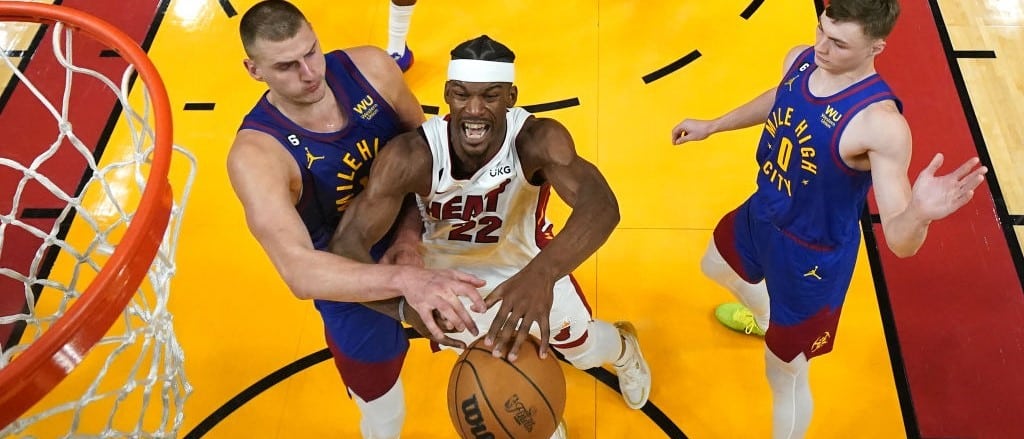 The Miami Heat will try to even their best-of-seven series at two games apiece when they host the Denver Nuggets on Friday night in Game 4 of The Finals.
Nikola Jokic and Jamal Murray became the first ever teammates in NBA history to record 30-point triple-doubles in the same game as the Nuggets took Game 3 by a score of 109-94 to claim a 2-1 series lead.
Bet on the NBA Finals Game 4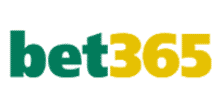 DEN -3.5
MIA +3.5
Bet Now!
Jimmy Butler led all Heat scorers with 28 points, but now Miami faces a must-win game at home on Friday to avoid a 3-1 series deficit.
The Nuggets are 3.5-point road favourites in Game 4 and the total is set at 211 points.
Nuggets vs. Heat odds
All odds courtesy of

Previous meetings
The Nuggets have now taken four of the five meetings between the teams this season and are a perfect 4-0 ATS in those victories. Three of the five games have played over the total.
| Date | Home Team | Spread Odds | Result | Total |
| --- | --- | --- | --- | --- |
| June 7, 2023 (Game 3) | Miami | Nuggets -3.5 | 109-94 Nuggets | 213 (under) |
| June 4, 2023 (Game 2) | Denver | Nuggets -8 | 111-108 Heat | 216.5 (over) |
| June 1, 2023 (Game 1) | Denver | Nuggets -9 | 104-93 Nuggets | 218.5 (under) |
| Feb. 13, 2023 | Miami | Nuggets -1 | 112-108 Nuggets | 217.5 (over) |
| Dec. 30, 2022 | Denver | Nuggets -4 | 124-119 Nuggets | 224.5 (over) |
About the Nuggets (14-4 SU, 11-7 ATS, 9-9 o/u)
Jokic became the first player in NBA Finals history to post a 30-20-10 triple-double in Game 3 after recording a stat line of 32 points, 21 rebounds, and 10 assists. The big man is averaging an incredible 33.3 points, 14 rebounds, and 9.3 assists in the series and boasts similar numbers through 18 playoff games to this point.
Murray scored a game-high 34 points in Game 3 to go with 10 rebounds and 10 assists. He's averaging 26 points, 10 assists and 6.7 rebounds in The Finals. His 34 points were the most scored by a Canadian ever in a NBA Finals game (previous record held by Andrew Wiggins – 26 points).
Denver crushed Miami on the boards in Game 3, outrebounding the Heat 58-33. The Nuggets also did some serious damage from close range, outscoring the Heat 60-34 in the paint. In fact, the Nuggets have scored 48 more points in the paint than the Heat, the most through three Finals games since Shaquille O'Neal dominated the middle in 2001, according to ESPN Stats & Info.
About the Heat (13-8 SU, 14-7 ATS, 10-9-2 o/u)
Since taking a 3-0 series lead over the Boston Celtics in the Eastern Conference Finals, the Heat have lost five of their last seven games.
Butler, who may be running out of gas, is averaging 20.7 points while shooting just 42.1% in The Finals. Overall, he's now averaging 27.3 points on 47.4% from the field in 20 playoff games.
But Miami has the luxury of not having to rely on its star player in order to have success. The Heat have connected on 277 three-pointers this postseason, which is the most for a single postseason in team history. Guard Gabe Vincent has led the way with 51 long-range bombs.
Miami's bench has also been outstanding, averaging 34 points per game while outscoring the opposition's bench players by a +235 margin this postseason.
Another bright spot for Miami has been the play of Caleb Martin, who has scored 270 points during this playoff run, the second-most by an undrafted player during a single postseason in NBA history (John Starks had 364 points in 1994).
Injury concerns
Miami guard Tyler Herro (hand) has officially been ruled out for Game 4. The Heat are still hopeful he'll be able to return at some point in the series after he broke his hand on April 16.
Murray is listed as questionable for the Nuggets with a hand injury. It appears he suffered a floor burn on his non-shooting hand in Game 3.
Although it looks a painful injury, Murray will likely play through it. He's been conditioned to play through pain from a young age, and with so much on the line, it's hard to imagine him missing a pivotal game in the NBA Finals.
Betting trends
The Nuggets are 4-0 ATS in their last four road games.
Denver is 5-0 ATS in its past five games in Miami.
The over is 6-2 in the past eight meetings.
The under is 6-1 in Miami's last seven games.
Player prop trends
Betting the over on Kevin Love's points has been profitable over the last four games. The veteran has cleared his line of 5.5 points in each of his last four contests by scoring exactly six points in those games. He's -120 to clear that mark in Game 4.
Kentavious Caldwell-Pope has been exceeding his rebounding expectations lately, clearing his line of 2.5 boards in six straight games while averaging 3.1 per game during that span. He's -125 to snatch at least three rebounds. Caldwell-Pope has also turned the ball over in seven straight contests. He's -155 to commit at least one turnover.
Martin has at least one steal in five straight games. He's -170 to pick someone's pocket.
Aaron Gordon's line for points + rebounds is 18.5 (-120 over) in this game. He's cleared that number in four straight games while averaging 22.5 points + rebounds during that span.
Wagers to consider
Fourth quarter moneyline: Heat +105. The Heat outscored Denver by double-figures in the fourth quarter in both Game 1 and Game 2 of The Finals, the first time Denver has been outscored by double-digits in the fourth at home in consecutive games this season. Additionally, the Heat have totaled a +89 differential in fourth quarters this postseason, and have recorded four wins when entering the fourth trailing by at least eight points, the most such victories during a single postseason in NBA history.
Jokic triple-double: Yes -115. Coming off a historic performance, Jokic should be poised for another monster game. It's very apparent that Miami can't do anything to stop him and he's already recorded a triple-double twice in this series and 10 times during these playoffs.