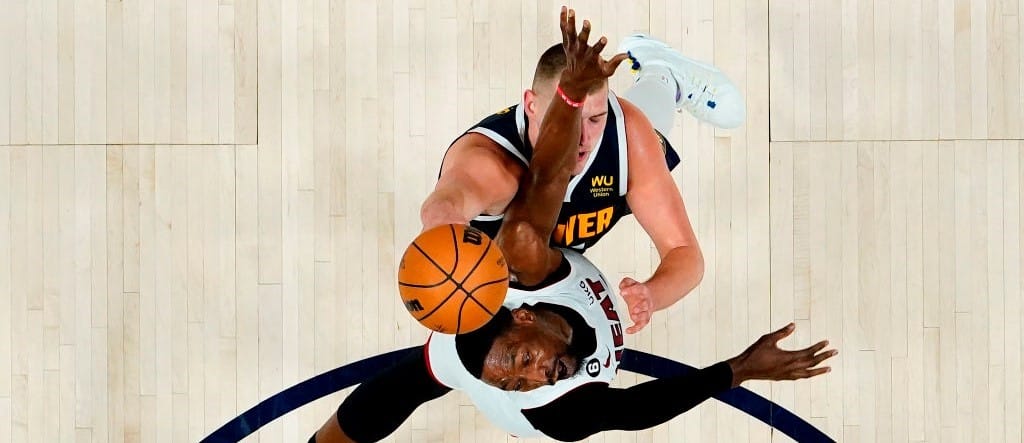 After Game 1 of the NBA Finals, it looked like we were in for a lopsided series. The Nuggets cruised to an 11-point win, and it was never even really that close until a late push from the Heat made the final score at least respectable.
Bet on the NBA Finals Game 3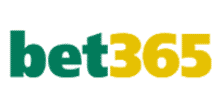 DEN -2.5
MIA +2.5
Bet Now!
But as the Heat have shown in these playoffs, you can never count them out. Let's get into what happened in Game 2, how both teams have done so far, what kind of trends there are to watch, and what to bet on heading into Game 3 of the NBA Finals.
Nuggets vs. Heat odds
All odds courtesy of

Previous meetings
At halftime of Game 2, things weren't looking very good for the Heat. They were outscored by nine in the second quarter, leading to a six-point deficit at the break. Nikola Jokic was in the middle of what would become a 41-point game as well.
But the Heat have come back more than once in this series and showed that they were more than capable of doing it again. Jimmy Butler and Bam Adebayo had 21 points apiece and Gabe Vincent was the breakout star of the night, contributing 23 of his own. The Heat made a fourth-quarter push, outscoring the Nuggets by 11 to walk away with the 111-108 victory.
Despite Miami's Game 2 win, Denver has taken three of the four previous meetings this year. Three of the four meetings have also played over the total.
| Date | Home Team | Spread Odds | Result | Total |
| --- | --- | --- | --- | --- |
| June 4, 2023 (Game 2) | Denver | Nuggets -8 | 111-108 Heat | 216.5 (over) |
| June 1, 2023 (Game 1) | Denver | Nuggets -9 | 104-93 Nuggets | 218.5 (under) |
| Feb. 13, 2023 | Miami | Nuggets -1 | 112-108 Nuggets | 217.5 (over) |
| Dec. 30, 2022 | Denver | Nuggets -4 | 124-119 Nuggets | 224.5 (over) |
About the Nuggets (13-4 SU, 10-7 ATS, 9-8 o/u)
Everything the Nuggets do starts and ends with Jokic. He was his usual unstoppable self in Game 1, in virtually every facet of the game. The triple-double machine did it again, racking up 27 points, 14 assists, and 10 rebounds in a decisive Nuggets win.
Point guard Jamal Murray has also become a force in the playoffs as well. His 26-point effort in Game 1, combined with the overwhelming efforts of Jokic, became too much for the Heat to handle. The Nuggets were also 16-for-22 from the line in Game 1, contributing their chances when they came.
The Nuggets, despite losing Game 2, showed flashes. After falling behind 21-10 to start the game, the Nuggets went on a 32-11 run over a nine-minute period, quickly erasing the deficit and creating a double-digit lead of their own.
The two-headed monster of Jokic and Murray proved overwhelming in Game 1 and nearly pushed the home team to a victory again late in Game 2 (Murray missed a tying three in the dying seconds). The Nuggets clearly have their hands full with a plucky Heat team, but they've shown an impressive level of comfort in pressure situations so far this postseason.
About the Heat (13-7 SU, 14-6 ATS, 10-8-2 o/u)
The Heat have had the pundits counting them out since way back in the Milwaukee series, so why should anything change now? Some were predicting a sweep after the Nuggets had everything their way in Game 1, but Butler and the Heat showed that they are not going to be pushed around.
The great thing about this Miami run has been the contributions from unlikely players. One game it's Butler. Another game it's Caleb Martin. And in another, it's Gabe Vincent. Being able to draw from the entire roster is how the Heat got here and it's how they walked out of Denver with an even series after Game 2.
It's interesting to note that the Heat went with a lineup change in Game 2. Kevin Love started the game while Martin found himself coming off the bench. The Heat have also registered their 13th win, tying the 1999 New York Knicks for the most by an eight-seed in playoff history.
The Heat are the epitome of a "never say die" team. This is likely going to be a back-and-forth series that will go to six or seven games, but the Heat still don't have a convincing answer for Jokic, and will need to find another way to stifle him and the rest of the Denver offence.
Injury concerns
The Nuggets are fully healthy, though it goes without saying that just about everyone is banged up by this point. Still, there are no glaring injuries to point out that could hinder their efforts going through the rest of the series.
On the Heat side of things, there are a few players dealing with nagging injuries. Martin has been dealing with illness, Vincent with ankle soreness, and Adebayo with a right shoulder issue. The big injury is Tyler Herro, who is still trying to come back from a broken right hand. He's out for Game 3, but could be activated at some point in the series.
Betting trends
The Heat against the spread has been the way to go of late. Dating back to the start of the Boston series, the Heat are 6-3 ATS, including three of the last four. After going 7-4 in the first two rounds, the Nuggets are just 3-3 ATS since.
From the perspective of the over/under, there are two things of note. The Nuggets are exactly 6-6 in going back to the start of the Phoenix series, oftentimes trading an over and an under in succession. The Heat, meanwhile, have been an under machine of late. Since Game 4 of the Boston series, Heat unders are 5-1. That trend changed with Game 2 against the Nuggets but bears a closer look.
Player prop trends
Jokic is always a focal point, especially for bettors. His points total is set at 28.5 for Game 3 in the wake of his 41-point effort in Game 2. He has hit the over in two of his last three games and eight times in 11 games. He has been flat-out dominant in this series so far and there is no sign of him slowing down. Take the over (-135) with confidence.
Keeping with the Jokic theme, he has made just as big of an impact as a distributor. His assists total is set at 9.5 (-145 over) and he has hit the over with consistency. Though he is just 2-2 over his last four, he is 8-2 in his last 10 games. The two-time MVP is finding a groove in every facet of the game, further illustrating why he probably should have been a three-time MVP after this season.
On the Heat side of things, the focus typically comes back to Butler. He was a force early in the playoffs, but has slowed down a bit with many speculating that he might not have a lot left in the tank. He hasn't disappeared, but is far from the force he was in the Bucks series. For the points/assists/rebounds combo, Jimmy's total is set at 38.5 (over -125, under -105). When Jimmy is on, he coasts by that total as he has done in three of his last six. But when he isn't cooking, he falls in the low teens for points and never comes close to his combo totals.
A wild card to keep in mind is three-pointers made by Vincent. His total is currently set at 2.5 (over +100, under -130), a total he has gone over in three of his last four games. That number goes up to five in eight, making this one of the best bets to watch as the Heat get ready to play in front of a rambunctious Miami crowd in Game 3.
Wagers to consider
The line is a little too close for comfort on this one with the Heat being 2.5-point underdogs. If you want something a little more consistent, consider taking under 214.5 total points. The Heat haven't had a score that high since Game 3 of the Boston series (a 128-102 win). Take the under (-110) going forward until proven wrong otherwise.
Of the player props, Jokic's points total is hard to ignore. At -135, you get solid odds on a guy who has gone over that total eight times in his last 11 contests and has proven himself to be extremely difficult to guard in this series.
If you want to make things really interesting, consider first basket props. While Jokic (+400) seems like an obvious choice, Murray (+600) has made his presence known in this series. Consider this to be a value pick that could pay off for your bet slip nice and early.
Finally, if you are eyeballing the moneyline, there could be plenty of value in taking the Heat (+115). Playing at home after a huge Game 2 win on the road will energize this group. Don't be surprised if the pattern is similar to Game 2 as well: a big start from the home team, a Nuggets comeback, and a late push to victory from the Heat.