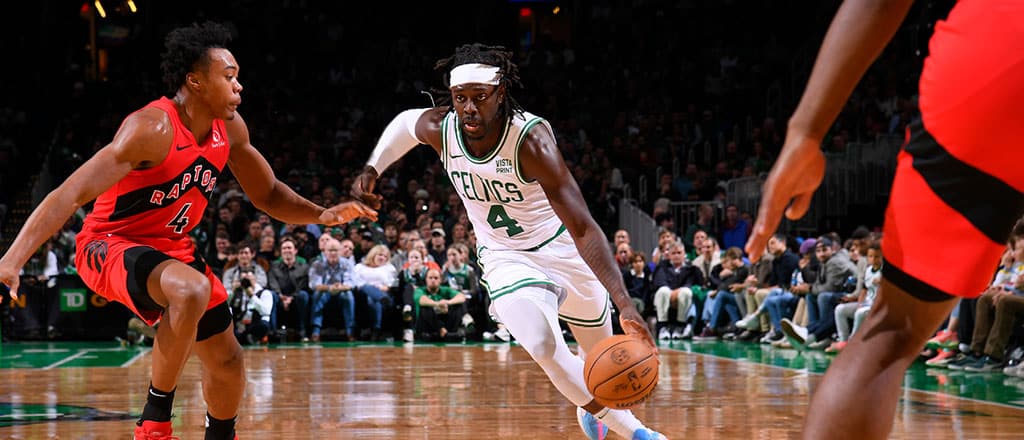 Following a challenging defeat at the hands of the Giannis Antetokounmpo-less Milwaukee Bucks, the Toronto Raptors are aiming to bounce back as they prepare to face the Boston Celtics at home. This is also the first-ever game the Raptors will play as a part of the in-season tournament.
In their most recent encounter just six days ago, the Celtics showcased their dominance, securing a 117-94 victory over the Raptors at TD Garden. Eager to avenge their previous loss, the Raptors find themselves in a crucial position to turn the tables against a talented Boston squad. The Celtics, riding the momentum of a recent triumph over the Philadelphia 76ers with a final score of 117-107, are determined to extend their success and maintain their position on top of the Eastern Conference standings.
Bet on Celtics vs. Raptors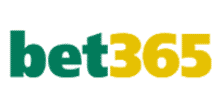 BOS -7.0
TOR +7.0
Celtics vs. Raptors odds
All odds courtesy of

About the Raptors (5-6 SU, 5-6 ATS, 5-6 o/u)
Following a disheartening blowout defeat, the Toronto Raptors are currently contending with the aftermath of a formidable performance by Damian Lillard, who orchestrated a scoring spectacle in the absence of Giannis with 37 points and 13 assists, shooting at an efficient 9/18 (50%) from the field. Malik Beasley further intensified the Raptors' defensive struggles by sinking eight three-pointers and accumulating 30 points on an impressive 11/14 (78.6%) shooting. Without O.G. Anunoby, there isn't much the Raptors could have done to stop Lillard.
In a dazzling display of skill, Scottie Barnes once again proved his basketball prowess, orchestrating an impressive comeback attempt in the 4th quarter. Within a mere 8 minutes, Barnes accumulated 8 points, 2 rebounds, and 3 assists, culminating in a final stat line of 29 points, 9 rebounds, 7 assists, and a steal, shooting at an efficient 11/19 (57.9%) from the field, including a perfect 3-for-3 from beyond the arc. Collaborating seamlessly with Barnes in the 4th quarter, Jakob Poeltl came alive, contributing 9 points, 4 rebounds, 2 steals, and a block in a commendable 9-minute stint. However, a recurring theme persists as Barnes continues to shine amidst a team dynamic that often leaves him to shoulder the load.
Following his remarkable 39-point showcase against the Bucks, Pascal Siakam's offensive output took a notable dip as he contributed 11 points, 7 rebounds, and 5 assists. Dennis Schroder, struggled once again, registering a mere 9 points and 5 assists on a challenging 2-of-9 (22.2%) shooting performance. The absence of Anunoby and Trent Jr heightened expectations for Siakam and Schroder to assume larger roles, particularly in the face of Giannis' absence from the Bucks' lineup. However, the anticipated step-up in their performances failed to materialize.
To secure a victory against the Celtics, the opposing team must prioritize containing Jayson Tatum, who posed a challenge in Boston's previous encounter with the Raptors, dropping 27 points, 5 rebounds, and 4 assists on an efficient 10-of-18 (55.6%) shooting. The potential absence of key players such as Kristaps Porzingis and Jaylen Brown underscores Tatum's heightened responsibility, making it imperative for the opposing defence to focus on limiting his impact. Additionally, keeping a watchful eye on Jrue Holiday and Derrick White, who can also be influential contributors, would be a strategic move to disrupt the Celtics' offensive rhythm and increase the chances of emerging victorious.
About the Celtics (9-2 SU, 6-3-2 ATS, 6-5 o/u)
The Celtics are entering the upcoming game on a high note after securing a double-digit win against the Sixers, despite the absence of key players such as Brown and Porzingis. Jayson Tatum led the charge with an impressive performance, registering 29 points, 8 rebounds, 6 assists, and 2 steals on 10-of-23 (43.5%) shooting. Derrick White stepped up admirably with 27 points and 5 assists on an efficient 7-of-12 (58.3%) shooting, while Jrue Holiday notched a double-double with 18 points and 10 rebounds. Notably, Al Horford played a pivotal role in Porzingis' absence, contributing 14 points, 8 rebounds, 3 assists, and an impactful 5 blocks, including four successful three-pointers.
To replicate their success against the Raptors, the Celtics must once again focus on containing Scottie, who was held to just 10 points on a challenging 4-of-15 (26.7%) shooting in the previous matchup. Additionally, attention should be given to Siakam, whose inconsistent performances have been evident throughout the season. By effectively neutralizing these key contributors, the Celtics can enhance their chances of securing another victory against the Raptors.
Scottie Barnes over 8.5 rebounds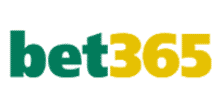 +100
Injury concerns
Brown (illness) is listed as questionable for Friday's game versus the Raptors. Brown is in danger of missing his second straight contest Friday due to a non-COVID illness.
Porzingis (knee) is questionable for Friday's game versus the Raptors. Porzingis is in danger of missing his second straight game Friday due to a right knee contusion.
Horford is listed as probable for Friday's game versus the Raptors due to a left big toe sprain. It's unclear when Horford suffered his injury, but it's unlikely to keep him out of Friday's contest.
Anunoby (finger) is doubtful for Friday's game against the Celtics. Anunoby will likely be sidelined for a third consecutive game.
Trent (foot) participated in Thursday's practice and is probable for Friday's game versus the Celtics. Trent has missed Toronto's last three contests with a foot injury but will have his status upgraded to probable on Friday.
Koloko (illness) won't play in Friday's game versus the Celtics.
Betting trends
The Celtics have covered the spread of -7.5 in their last four games.
Toronto have only covered the spread of +7.5 once in their last three games. One of the games came against Celtics who won by 23 points.
The Raptors covered the over in their last 4 out of 5 games. The one game they didn't cover was when they played the Celtics.
Boston covered the under in their last 3 out of 5 games. This includes the game against the Raptors.
Player prop trends
Tatum has grabbed 10 or more rebounds in the last 2 games, averaging 12.5 rebounds in these 2 games and 8.8 rebounds for the season.
Siakam has dished 5 or more assists in the last 6 out of 7 games this season, averaging 4.8 assists for the season.
Scottie has grabbed 9 or more rebounds in the last 4 out of 5 games this season, averaging
9.6 boards for the season.
Wagers to consider
Spread: Celtics -7.0: -110. Without Anunoby, the Celtics should have little to no trouble winning and have cleared this spread in the last four games.
The player prop market is a bit slow to populate across the board this morning – the nature of the in-season tournament is something that the books will have to get used to. But once it opens up more, a parlay that is worth monitoring the value of would include 25+ points and 5+ rebounds for Tatum, and 5+ rebounds for Barnes. Tatum cleared this in his last four games and did this against the Raptors almost a week ago with Brown and Porzingis. Scottie cleared 5+ rebounds in his last 5/5 games.
Another thing to keep an eye on is Dennis Schroder's points under: Schroder is currently on a slump with a combined 13 points in the last two games, on 3/21 (14.2%) shooting. He will possibly receive more defensive attention without Anunoby or Trent Jr. When Holiday and White were matched up against him on defence last game, Schroder had a total of 0 field goals attempted, making it more likely that he will hit the under.