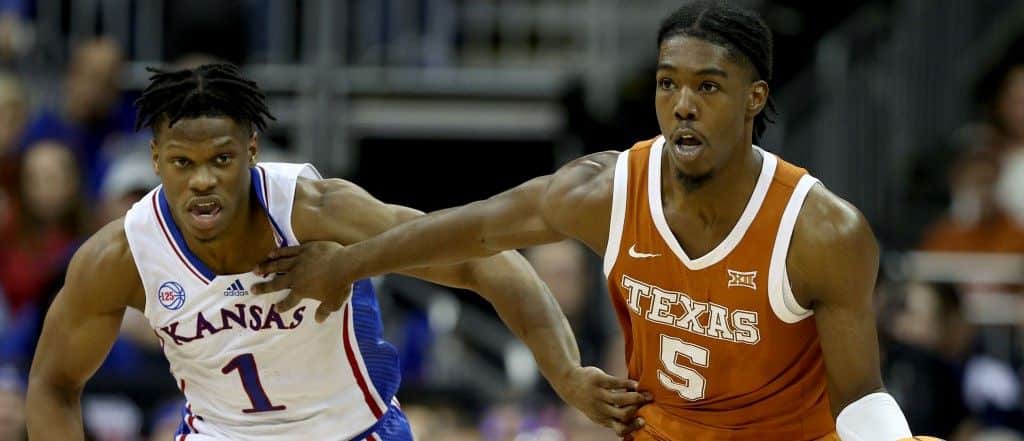 The 2023 March Madness bracket is finally set. Texas A&M-Corpus Christi will face off against Southeast Missouri State in a First Four matchup in Dayton, Ohio on Tuesday, March 14 to kick off the tournament. This game will be just the beginning of 19 days of spectacular college basketball to decide the 2023 NCAA champion.
The official first round of the 2023 March Madness tournament starts on March 16, so there's still plenty of time to get your first-round bets in. To help you prepare, we've taken a close look at all the 2023 March Madness first-round matchups and the best bets on the board at bet365.
South Region
To no one's surprise, Alabama is the No. 1 seed in the South and it has the second-shortest odds to win the entire March Madness tournament at +750. Along with Houston, the Crimson Tide have been the best team in college basketball this season. They will play the winner of the Texas A&M-Corpus Christi versus Southeast Missouri State in a First Four matchup this Tuesday. Whether it's Texas A&M-Corpus Christi or Southeast Missouri State, Alabama should win big.
Just below Alabama in the South bracket are fellow potential contenders Arizona and Baylor. On Thursday, Arizona will play Princeton and Baylor will face off against UC Santa Barbara in the first round. Both Baylor and Arizona are 10-plus point favourites in their matchups, but I think Baylor has a better chance of really blowing out their opposition due to the strength of their guards. Baylor at -10.5 (-110) against UCSB could be a smart bet.
Baylor University Bears -10.5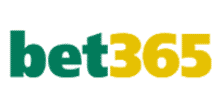 -110
Bet Now!
After Baylor, Virginia (No. 4), San Diego State (No. 5), Creighton (No. 6.), Missouri (No. 7), and Maryland (No. 8) round out the top eight in the South Region. Out of these top eight, I think Maryland has the best chance to be upset in the first round. It plays against No. 9 West Virginia on Thursday and these 8-vs-9 matchups are always tricky to handicap.
West Virginia sneakily had a very good season this year. The Mountaineers played a very tough schedule and managed to come out of it with a 19-14 record and a top-50 offence in the country. Over the season, West Virginia has had a better offence, defence, and been more efficient than Maryland. Because of this, West Virginia -2.5 (-110) against Maryland represents great value in the first round.
One longshot upset in the first round could be No. 12 Charleston against San Diego State. Charleston has six players that average at least nine points per game, giving it a very balanced attack. With a 31-3 record this season, Charleston is a longshot to keep an eye on in the first round.
See below for a full list of South Region first-round matchups and odds.
East Region
Purdue has become something of a powerhouse in college basketball over the past five years, but this season the Boilermakers took it to another level and earned the program's first No. 1 seed for a March Madness tournament since 1996. Backed by Canadian big man Zach Edey, Purdue could go far in this year's tournament. Its pathway all starts with a win over Texas Southern or Fairleigh Dickinson this Wednesday.
Marquette is another name casual fans might be surprised to see so high up in the bracket, but its position as a No. 2 is well-deserved. Marquette is one of the best passing teams in the NCAA and it runs an incredibly efficient offence. The Golden Eagles face No. 15 Vermont in the first round and are 11-point favourites.
Beneath Purdue and Marquette are more familiar names like Kansas State (No. 3), Tennessee (No. 4), Duke (No. 5), Kentucky (No. 6), Michigan State (No. 7), and Memphis (No 8). Each of these teams has the pedigree and talent to end up representing the East Region in the Final Four. With that being said, it wouldn't be surprising to see some of these teams not make it out of the first round.
I think Duke is especially vulnerable to being upset. The Blue Devils are currently pretty big favourites over No. 12 Oral Roberts, but Oral Roberts has a history of Cinderella runs in the tournament that we could see again in 2023. Oral Roberts +6.5 (-110) could be a fun bet if you believe the Golden Eagles have what it takes to stun an NCAA powerhouse once again.
Oral Roberts Golden Eagles +6.5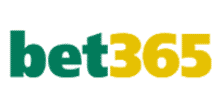 -110
Bet Now!
See below for a full list of East Region first-round matchups and odds.
West Region
The West Region might be the most competitive quadrant of the 2023 March Madness tournament bracket. No. 1 Kansas, No. 2 UCLA, No. 3 Gonzaga, and No. 4 UConn are among the top-10 favourites to win the whole tournament. Picking who will make it out of this region is incredibly tough. Thankfully for those teams, none of them have that difficult of a first-round matchup.
Kansas will play Howard, UCLA will face UNC Asheville, and Gonzaga and UConn are matched up against Grand Canyon University and Iona, respectively.
Outside of the heavy hitters in this region, Arizona State is an interesting team to keep an eye on. The Sun Devils will actually start their March Madness journey in the First Four against Nevada on Wednesday. Arizona State is just a 1.5-point favourite, so this should be a close game. If Arizona State does beat Nevada, the Sun Devils could very easily pull off an upset against No. 6 TCU.
No. 5 St. Mary's is another team that shouldn't be overlooked in this tournament. It was one of just five teams to beat Gonzaga this year, so the team knows what it takes to beat a big team. St. Mary's is also one of the top-50 three-point shooting teams in the country. It could go far and the path starts with a game against No. 12 VCU in the first round. St. Mary's is currently a 3.5-point favourite over VCU.
One game to watch in the first round is No. 2 UCLA against No. 15 UNC-Asheville. While a No. 2-vs-No.15 upset is always difficult to pull off, there is potential for a surprise in this matchup. UNC-Asheville plays a very aggressive type of defence inspired by former VCU head coach Shaka Smart who pulled off many upsets while at the small school.
See below for a full list of West Region first round matchups and odds.
Midwest Region
LIke in the South Region, everyone's attention in the Midwest Region will be on one team. That team is Houston. Houston was the best team in the NCAA this season and bet365 is the Cougars +550 odds to win the tournament. No team has shorter odds than Houston.
All the attention on Houston could be a blessing in disguise for No. 2 Texas. The Longhorns racked up impressive wins this season against the West Region's Kansas State and TCU. These wins showed what Texas is capable of against elite tournament competition. The Longhorns should beat No. 15 Colgate in the first round. After that, the sky really is the limit for Texas. If you're looking to bet on a team besides the favourites, Texas at +1600 to win the March Madness tournament might be a bet for you.
Kamaru Usman To Beat Leon Edwards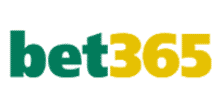 -225
Bet Now!
There aren't many other big teams in the Midwest I we think could go far, but if you're looking for a first round upset, No. 10 Penn State over No. 7 Texas A&M is a good pick. Penn State lost by just two points to No. 1 Purdue in the Big Ten Tournament. Its recent tournament success and strong momentum could push the squad past Texas A&M.
See below for a full list of Midwest Region first round matchups and odds.
All odds courtesy of