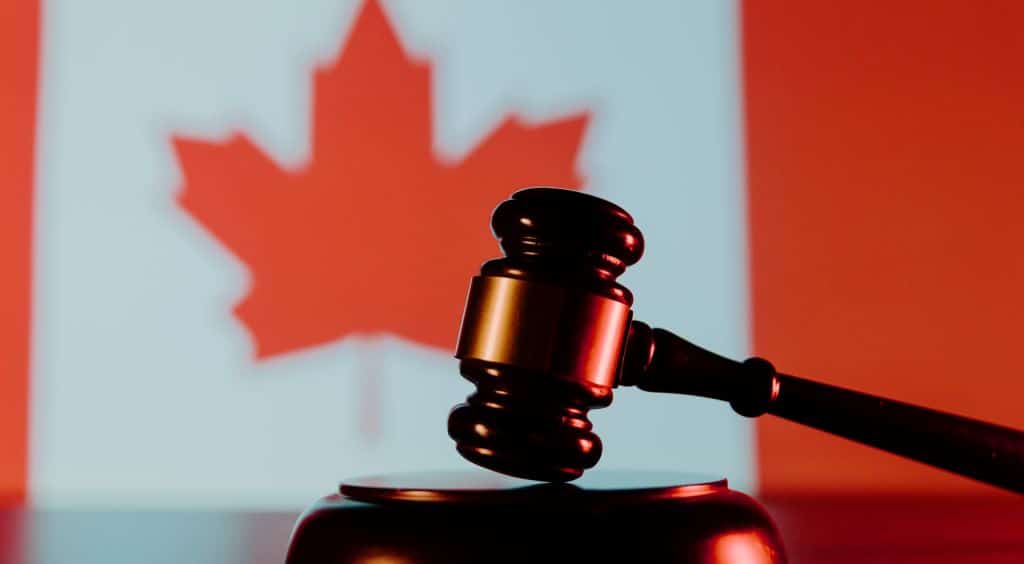 It's been almost a month since the Mohawk Council of Kahnawà:ke (MCK) filed a lawsuit with the Ontario Superior Court of Justice that aims to end Ontario's new regulated iGaming market. What are the next steps in the legal process for this case and what is meant by "conduct and manage," the three-word phrase that is at the centre of this dispute?
Rule 68 of Ontario's Rules of Civil Procedure outlines the process for Judicial Review in Ontario at the Superior Court. Olthuis Kleer Townshend LLP is representing MCK, and the law firm filed a Notice of Application on behalf of its client on Nov. 28. An amended Notice of Application was later filed on Dec. 9.
Here's a rundown of the likely legal process for this case:
Step 1: Notice of Application made to Superior Court (done by MCK) (Rule 68.01(1)).
Step 2: Application Record delivered to Respondent within 30 days after application is started (Rule 68.04(1)(b)).
Step 3: Respondent to deliver Application Record to Applicant within 30 days after service of Applicant's Application Record (Rule 68.04(4)).
Step 4: Applicant must file Certificate of Perfection (Rule 68.05(1)).
Step 5: When Certificate of Perfection is filed, Registrar places application on a list for hearing (Rule 68.05(2)).
At the hearing of the Application, a presiding judge can:
(a) grant the relief sought, or dismiss/adjourn the application in whole or in part (Rule 38.10(1)(a); or
(b) order the application proceed to trial (Rule 38.10(1)(b)).
There is also the potential for motions and cross examinations of the affidavits prior to the hearing taking place, which could make the legal process take longer.
"They're [MCK] applying to the court and requesting that the court make a declaration that Ontario does not 'conduct and manage' gaming provided through its iGaming framework," Jack Tadman, a Toronto-based lawyer that specializes in gaming laws, told Canada Sports Betting. "The effect of that declaration would be that Ontario could not provide its existing framework because the framework is outside the scope of what the provinces are permitted to do under the Canadian Criminal Code."
Conduct and manage
Vancouver-based technology, iGaming, and DLT lawyer Ron Segev wrote an eye-opening article on the legality of Ontario's proposed iGaming market last year prior to its launch. He said that the definition of "conduct and manage" as described in section 207(1)(a) of the Criminal Code of Canada is somewhat "elusive" and up for interpretation.
Now, the Ontario Superior Court of Justice will have to rule on if the Ontario government is, in fact, "conducting and managing" the new iGaming scheme in the province.
The Ontario government has established its regulated iGaming market by creating iGaming Ontario (iGO), which requires operators to sign operating agreements with the government agency after getting licensed by the Alcohol and Gaming Commission of Ontario. The provincial government is using iGO to conduct and manage this iGaming market and the provincial government receives a share of the revenue (around 20%) generated by private iGaming operators.
"Gaming Operators that have successfully registered with the AGCO and have executed an operating agreement with iGO can offer their games to players in Ontario," iGO says on its website. "Operators offer gaming sites in the market on behalf of the Province in accordance with these agreements."
This lawsuit will likely examine the inner workings, relationships, and processes between the provincial government, its subsidiaries (iGO and AGCO), and the private iGaming operators in the province to determine who actually has operational control of the market.
There are several questions that need to be answered: Who controls game selection and the rules of play? Who controls and handles the data? How are funds collected and allocated? Who is responsible for strategic decision making? Who has control over physical infrastructure and intellectual property? The court will have to ultimately determine if it's possible to "conduct and manage" a gaming site without essentially being the frontline operator.
"My understanding of 'conduct and manage' was always that the province operates the gaming site," Tadman said. "It can contract with a primary service provider to fulfill certain obligations, but the province must function as the 'controlling mind.' How can you conduct and manage a gaming site without essentially being the operator? How do you conduct and manage someone else's brand?
"The province is confident that, through legal consultation, it has come up with a legal framework that supports the registration of iGaming operators and meets its conduct and manage obligations."
Online gamblers in Ontario have wagered more than $10 billion and the new iGaming market has produced $429 million in total gaming revenue — from iCasino, sports betting, and poker — through the first two quarters of operations (for the period of April 4-Sept. 30). Revenue numbers are expected to skyrocket in the third quarter this fall (Oct-Dec) as more private operators flood the market and many of the major professional sports converge and hit peak season.
The iGaming market is already rolling and generating millions in tax revenue for the Ontario government. And private operators have made substantial investments to set up and operate in the province. Many local jobs have been created as a result of the launch of the new market.
Last December, Ontario's auditor general, Bonnie Lysyk, identified several potential issues pertaining to Ontario's plans for the new online gambling market that could be subject to legal challenges.
"Conducting and managing does not mean that a province has to control and perform every aspect of a gaming scheme," she said in the report. "Conversely, when a government partners with a private entity to provide operational services for a gaming scheme, the role of the private entity cannot be to conduct and manage the gaming scheme. If this transpires, a provincial government would have improperly delegated its authority granted under the Criminal Code for legally permitted gaming schemes."
The government responded to Lysyk's recommendation to address the legal risks associated with the launch of the new iGaming market:
"Ontario is committed to creating a safe, regulated and competitive online gaming market to help protect consumers. The government will take any additional steps it considers necessary to address any legal risks associated with the proposed framework for Internet gaming in Ontario."
There's a lot at stake here for both parties.
Will this Application be seriously considered by the court? Is Ontario's new regulated iGaming market actually in jeopardy?
We'll find out in 2023. Maybe.