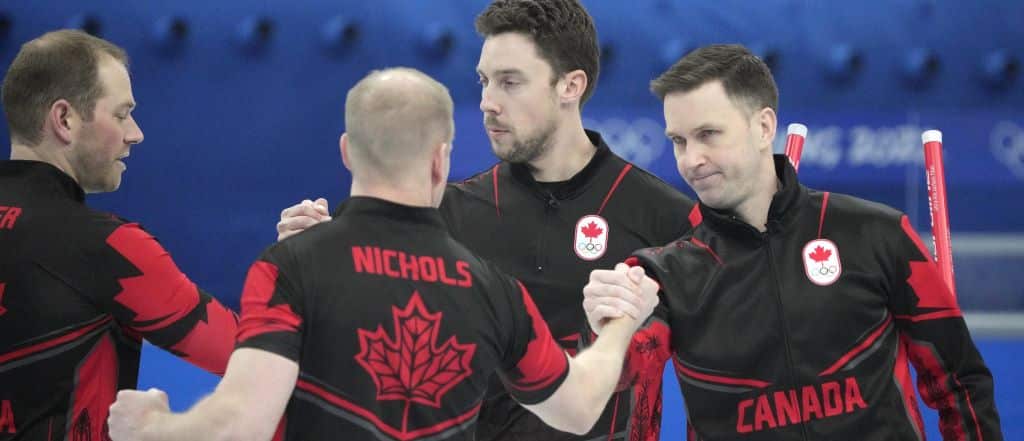 Eighteen Canadian curling teams — including Team Canada and three Wild Card teams — will compete from March 3-12 in London, Ontario at the Tim Hortons Brier for the right to represent Canada at the World Men's Curling Championships in April.
Teams from all around the country will compete in two pools consisting of nine teams, and each team will play eight games in their respective pools. The top three teams in each pool will advance to the playoffs and the event will conclude with the semifinal and final on Sunday, March 12.
According to the outright odds for the event at FanDuel, it should be a two-horse race between Brad Gushue and Team Canada (+150) and Brendan Bottcher (+200) and his squad. Both of these teams will compete in Pool B, and they'll clash on March 7 at 2 p.m. ET in pool play.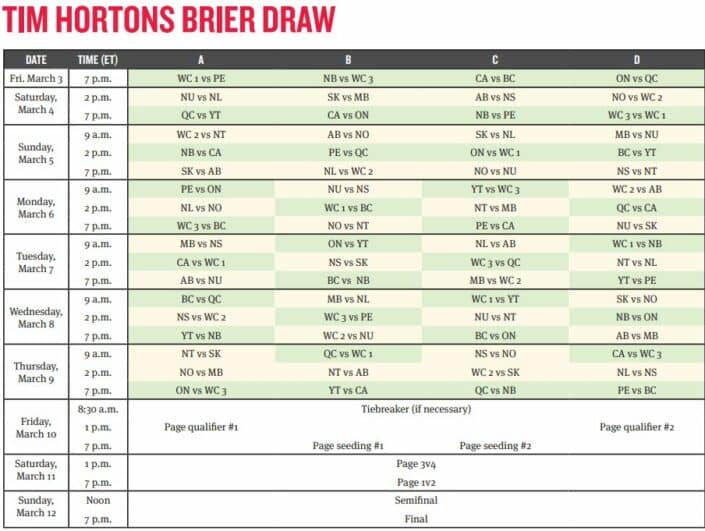 The winner of the Brier will represent Canada in the World Men's Curling Championship at TD Place in Ottawa, Ontario, from April 1-9.
Teams to watch
Team Canada – Brad Gushue +150
Gushue is the defending champion of the event, and he's won four of the past seven Briers (2017, 2018, 2020, 2022). This will also be his 20th appearance at the tournament. The Newfoundland native also earned a bronze medal for Canada at the 2022 Winter Olympic Games. He was also a part of Russ Howard's gold medal-winning team at the 2006 Olympic Games.
Wild Card 1 – Brendan Bottcher +200
Team Bottcher (Calgary) nailed down the top Wild Card berth as the highest-placed team on the Canadian Team Ranking System that didn't qualify through provincial/territorial championships. Bottcher won the Brier in 2021 after finishing second in three straight years from 2018-20, and he made significant changes to his rink prior to this curling season by adding Marc Kennedy, Brett Gallant, and Ben Herbert to the fold. All three of the new members of the team have previously earned medals at the Olympics and have significant World Cup experience.
Wild Card 3 – Karsten Sturmay +2200
Skip Karsten Sturmay will be competing in his very first men's national championship, but he could very well be the sleeper pick of the tournament. Team Sturmay defeated Reid Carruthers and his squad at the Ed Werenich Golden Wrench Classic in Arizona in late January, which gave Sturmay just enough points in the Canadian Team Ranking System to qualify for the final Wild Card spot in the Brier. Last May, Sturmay pulled off a big upset by knocking off Brad Gushue for his first win on the Grand Slam circuit. This crew has played more than 80 games this season and picked up three Tour wins along the way.