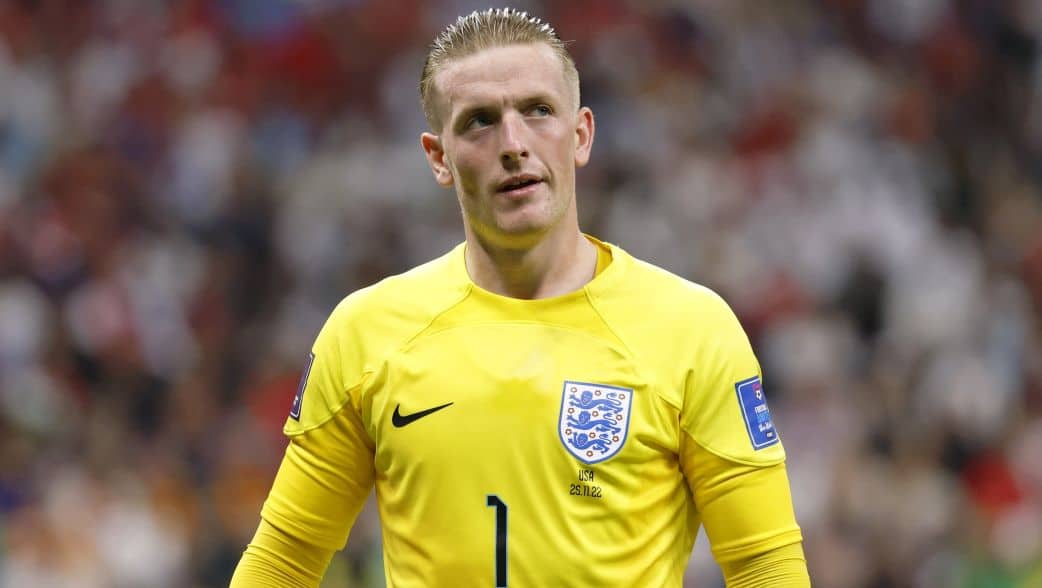 The 2022 FIFA World Cup in Qatar takes a turn on Nov. 29 as instead of four matches spread throughout the day, each pair of games in the two groups featured from here on will kick off at the same time to determine who moves on to the knockout round.
It's do-or-die time for Groups A and B.
The last rotation on Nov. 25 saw Senegal beat Qatar 3-1, while the Netherlands and Ecuador drew 1-1 in Group A. The hosts, Qatar, were eliminated with that defeat, but the other three teams hold their fate in their hands with Netherlands and Ecuador on four points and Senegal on three.
That same day, Group B saw Iran beat Wales 2-0, while England and the USA drew 0-0. It is as tight as it comes with England on four points, Iran on three, the USA on two, and Wales on one.
Here are the match day odds courtesy of bet365:
| | Match Odds |
| --- | --- |
| Netherlands vs. Qatar | Netherlands (-500), Draw (+600), Qatar (+1200) |
| Ecuador vs. Senegal | Ecuador (+137), Draw (+220), Senegal (+225) |
| Iran vs. USA | Iran (+300), Draw (+240), USA (+100) |
| Wales vs. England | Wales (+750), Draw (+320), England (-250) |
Netherlands vs. Qatar betting preview
| | Match Odds |
| --- | --- |
| Netherlands vs. Qatar | Netherlands (-500), Draw (+600), Qatar (+1200 |
| Total Goals | Over 2.5 (-200), Under 2.5 (+162) |
| First Goalscorer | Cody Gakpo (+550) |
Netherlands wins if: It plays its typical game.
The Dutch side has been solid, if unspectacular in Qatar. Cody Gakpo, with a goal in each of the first two games and a strong season with PSV Eindhoven under his belt, has been one of the breakout stars of the tournament.
Having managed a tough opener against Senegal and a draw with Ecuador, Qatar should not pose many problems.
Qatar wins if: It can correct the miscues that have plagued its home World Cup.
The opening goal against Senegal, a slip from a defender on an unthreatening ball into the box, was emblematic of the Qatari's struggles. They took a consolation goal well in the second half and should have won a penalty earlier on the day, so they can trouble opponents, but digging a hole is never helpful.
Mismatch to watch: Pressure.
The Netherlands arrived at the World Cup without the usual fanfare. Dutch football history would normally place high expectations on the squad, but that has been this cycle. There is freedom there.
Qatar, though already eliminated, will be desperate to save some face with a performance from this final match. That contrast, of one team eager and the other patient, can be very dangerous.
Prop to watch: Goalscorer Cody Gakpo First +550, Last +550, Anytime +175.
The 23-year-old has opened the scoring in both of the team's previous matches in Qatar. Could he do so again?
Ecuador vs. Senegal betting preview
| | Match Odds |
| --- | --- |
| Ecuador vs. Senegal | Ecuador (+137), Draw (+220), Senegal (+225) |
| Total Goals | Over 2.5 (+150), Under 2.5 (-188) |
| Number Of Corner Kicks | Over 9 (+110) |
Ecuador wins if: Enner Valencia is fit and ready to go.
The 33-year-old striker has scored Ecuador's last six World Cup goals, including all three Ecuadorian goals in Qatar, but was stretchered off against the Netherlands – he also subbed out of their opener against the hosts with what appears to be a lingering knee problem.
He's not the only bright spot, both wing-backs – Angelo Preciado and Pervis Estupinan – were particularly bright against Qatar, but they would like to have their talisman in the fold.
Senegal wins if: It brings the same intensity as it did against Qatar to the Ecuadorians.
Senegal had its chances in its opening match against the Netherlands, but failed to find the back of the net. Against the Qataris, however, Senegal was able to capitalize on its chances, including a set-piece and mistake or two from the opposition.
A draw will suit Ecuador, assuming the Netherlands defeats Qatar, so Senegal will need to take the initiative to get a result.
Mismatch to watch: Though separated by just a single point, their game shapes have been very different, particularly in how many looks they give the opposition.
Ecuador has been stingy, allowing just seven shots through two matches. Its one goal conceded came via the only opponent shot on target all tournament. Senegal, on the other hand, has lived more dangerously, allowing twenty shots and six on target, accounting for the three goals against.
Both sides have been rather efficient with their shots on target – Ecuador three goals from six and Senegal three goals from nine – so that imbalance in the South American side's favour could be a factor.
Prop to watch: Corners Over 9 +110.
Ecuador and Senegal have averaged four and six corners-per-match respectively thus far. With both teams looking to attack, especially in the wide areas, hitting similar numbers is likely.
Iran vs. USA betting preview
| | Match Odds |
| --- | --- |
| Iran vs. USA | Iran (+300), Draw (+240), USA (+100) |
| Total Goals | Over 2.5 (+130), Under 2.5 (-163) |
| Bet Boost Same Game Parlay – Match Result USA, Christian Pulisic to Score Anytime, Both Teams to Score: Yes | (+1100) |
Iran wins if: It carries the emotion of its late victory over Wales into this final group stage outing.
It's been a dramatic tournament for the Iranians. A silent protest in the first game – not singing the national anthem in response to the turmoil at home, a heavy defeat to England, and then two late goals against the Welsh deep in stoppage-time.
USA wins if: A goal threat emerges.
Timothy Weah has scored the only goal for the Americans through 180 minutes of regulation time. They have created a fair number of chances to be fair, but hitting the back of the net has proved elusive.
Mismatch to watch: Number of passes.
While hardly the most important figure in a match, the U.S. has made nearly twice as many passes as Iran – 1005 to 510, but if interpreted as an insight into how the teams play it could well be a factor on the day.
The Americans have looked to control games with possession, moving the ball around to craft the right situation. The Iranians have been rather more direct, looking to play forward quickly when the opportunity arises.
Seeking control can be risky. There will be moments where the game escapes the grasp and Iran, which will stay compact defensively making it difficult for the USA, will be waiting for those opportunities.
Prop to watch: Bet Boost Same Game Parlay – Match result USA, Christian Pulisic to Score Anytime, Both teams to Score: Yes +1100.
The U.S. is a heavy favourite and Iran has not been held off the scoresheet yet through two matches.
Pulisic has been dangerous in both U.S. outings, but has yet to find the back of the next. With a win assuring the Americans of advancing out of the group, can Captain America get the goal?
Wales vs. England betting preview
| | Match Odds |
| --- | --- |
| Wales vs. England | Wales (+750), Draw (+320), England (-250) |
| Total Goals | Over 2.5 (+100), Under 2.5 (-125) |
| Player Shots: Bukayo Saka | Over 2.5 (+110) |
Wales wins if: Rob Page finds the right way to use his veteran stars.
Gareth Bale and Aaron Ramsey have started both matches for Wales. While their talent is unquestionable, their legs and ability to make an impact early in games has been lacking – Bale's late penalty win against the U.S. to salvage a point has been the only significant contribution.
Against England, Wales may be better served by holding the stars in reserve, letting their teammates battle to a balance, and then introduce the quality to be the difference-makers late in the game.
England wins if: It looks like the swashbuckling team that tore apart Iran and not the tired one that failed to trouble the USA.
That 6-2 win in the opener had some proclaiming England candidates to win it all. That optimism was dented against the Americans in a scoreless draw.
Which England are they? The former, or the latter?
Mismatch to watch: Goals.
England has six through two matches, Wales just the one, and that came from the penalty spot.
Granted all six English goals came in the same game, but with five different scorers and captain Harry Kane yet to get off the mark, it is clearly the more dangerous side in the final third.
Prop to watch: Player Shots: Bukayo Saka Over 2.5 +110.
With this game expected to look more like the first one rather than the second, Saka could be a busy man.
The 21-year-old Arsenal forward has been a key figure for England. He hit the target with all three of his attempts at goal against Iran, scoring twice. His only shot against the U.S. was not on target, however.