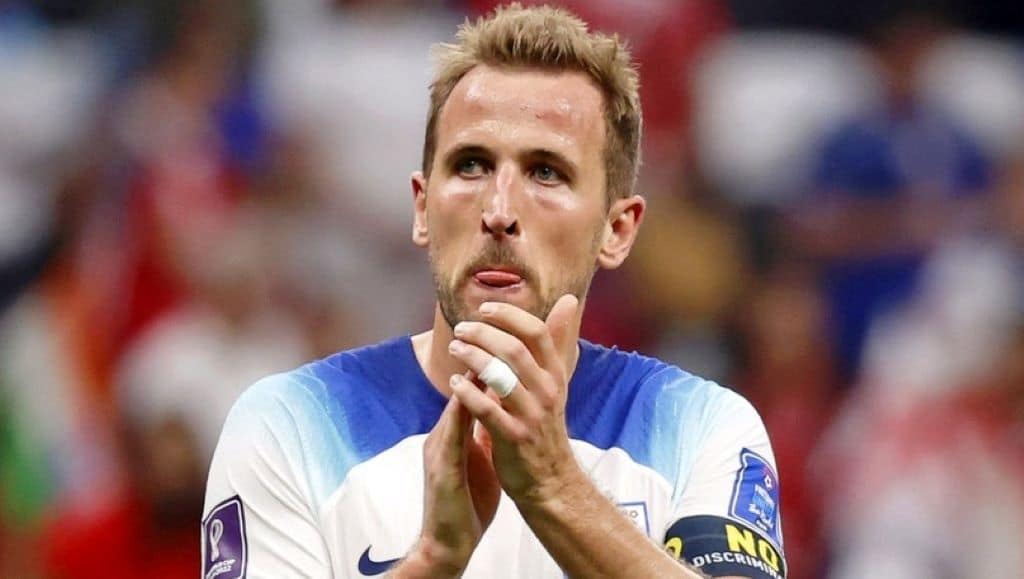 Day two of the knockout stage at the FIFA World Cup gets underway on Sunday with defending champion France taking on Poland followed by England facing Senegal. On paper, this day may feature two of the more uneven matchups in the first round of the knockout stage.
Both France and England are sizable favourites to advance to the next round of the knockout stage. Despite a tie with the American squad, England looked the part of the best team coming out of Group B. France, meanwhile, is the darling of Group D, with only a loss to Tunisia (in a game featuring mostly backups) tarnishing its record.
Here are the match day odds courtesy of bet365:
| | Match Odds |
| --- | --- |
| France vs. Poland | France (-350), Draw (+400), Poland (+1200) |
| England vs. Senegal | England (-188), Draw (+280), Senegal (+700) |
France vs. Poland betting preview
| | Match Odds |
| --- | --- |
| France vs. Poland | France (-350), Draw (+400), Poland (+1200) |
| Total Goals | Over 2.5 (-110), Under 2.5 (-110) |
| Asian Handicap | France -1.5 (+100) |
For France, there was plenty of doubters who didn't believe in its ability to repeat after winning the 2018 edition of the World Cup, but the side has proven that the champion's curse can be broken.
Though France did lose against Tunisia, that was mostly due to the fact that it had clinched a spot in the knockout round and were playing backups. Even then, it was close to an equalizer with a goal by Antoine Griezmann that was called offside.
On the other side of the ball is a Polish squad that managed to score in only one of its three matches. The team is flying a bit under the radar heading into group action but will need to find its A-game in order to topple a very daunting champion in France.
France is the heavy favourite here and with good reason. The French have looked outstanding thus far and it will take a mighty effort from the Polish squad to tie, let alone win.
France wins if: Its talented forwards break through the Polish defence. Health has been a question mark for France, which is deep and talented, but are we getting to the point where enough is enough with injuries? Attackers like Karim Benzema are not playing because of health reasons. France will need to continue to persevere and find a way, but the knockout stage is a different beast.
Poland wins if: It can score a few goals. The offence has to come alive. Poland's style of play failed to result in any points against a more talented Argentina squad and the result was a 2-0 loss. France has that same level of firepower, meaning the Poles cannot just sit back and watch.
Mismatch to watch: Polish striker Robert Lewandowski is as good as they come, but there are times when he is the entire offence. Poland will need to change tactics if it's to break him free against a tough French defence.
Prop to watch: The safe prop to watch is France to score first and win outright at -300. Even despite the injury concerns for France, this appears to be a mismatch on paper in every way. France -1.5 on the Asian Handicap is also worth a look at even money.
England vs. Senegal betting preview
| | Match Odds |
| --- | --- |
| England vs. Senegal | England (-188), Draw (+280), Senegal (+700) |
| Total Goals | Over 2.5 (+130), Under 2.5 (-163) |
| First Corner Kick | Senegal (+150) |
Much like the France/Poland match, this one sees the focus primarily on the favourites – England. One of a select few countries predicted to make a run for the championship, England very much looked the part in the group stage, and will head into the knockout round looking to better their semi-final loss to Croatia in 2018 and claim its World Cup championship since 1966.
England will be facing a Senegal team that cannot be slept on. Aside from a Qatar team that lost all three of its matches, Group A was quite tough. Ecuador sported a 1-1-1 record and would have gotten in ahead of others had it simply been in another group. Senegal managed to emerge from this group and is one of the best African teams in the tournament.
England wins if: Coach Gareth Southgate makes the right lineup decisions. When England last faced an African opponent in the knockout stage, it didn't take it seriously and paid the price. That shouldn't happen here and the talented English attack should push enough to give its back line a little bit of a reprieve. With so many talented forwards, it's on coach Southgate to field the correct lineup. Avoid costly mistakes, make the most of the opportunities, and it should be enough for an English victory.
Senegal wins if: It turns this game into a shootout. Senegal will need to push the pace and really test the English back line. In terms of offensive talent, there is no questioning that England is superior. The English back line, however, can be tested. Senegal needs to be aggressive in its attack but not to a reckless point. It will take balance to push without conceding too many chances.
Mismatch to watch: Though England comes into the match as a favourite, don't sleep on the Senegal front line. Iliman Ndiaye and Ismaila Sarr set a tough pace to keep up with and the English back line, which isn't anything to write home about, could find itself in a bit of trouble.
Prop to watch: If you are looking for solid value and want to go away from the classic pick of choosing an anytime scorer, then watch the first corner prop. At +150, Senegal to take the first corner provides enticing value due to the team's attacking nature and willingness to throw balls on goal.