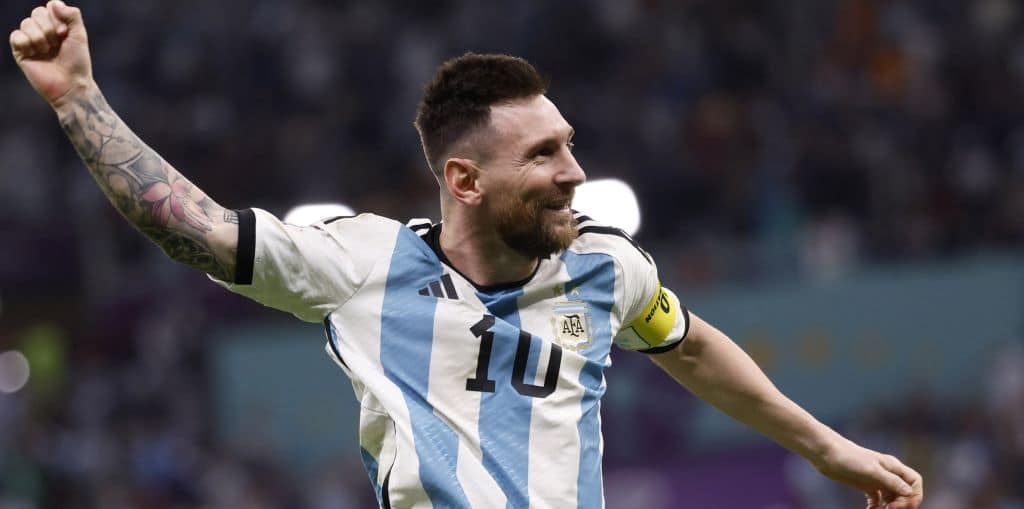 What began as a field of 32 teams has been whittled down to four.
France, Morocco, Argentina, and Croatia: One of those nations will lift the FIFA World Cup trophy after the final on Dec. 18. Before that momentous day, however, there's another knockout round of two semifinal matches.
The two matches will be split over two days with the first pitting Argentina against Croatia on Dec. 13 – France and Morocco will meet the following day.
In the quarterfinals, Argentina, up 2-0 after 73 minutes, looked to be sailing through its tie against the Netherlands, but the Dutch were able to pull one back in the 83rd minute and then grabbed the equalizer deep in stoppage-time from a tricky set-piece routine to force a penalty shootout. Argentina keeper Emiliano Martinez would save the first two kicks to tilt the advantage towards his side in a 4-3 win from the spot.
Croatia, tasked with getting past the tournament favourite Brazil in its quarterfinal draw, did an admirable job of nullifying Brazil's attacking threats through 90 scoreless minutes, but a sumptuous bit of football from Neymar saw the Brazilians glide through the Croatian defences to put his side ahead in the first added period. Desperate, Croatia found another level in the ensuing 15 minutes, and with just three minutes remaining, Bruno Petkovic hammered home an equalizer and sent the game to a shootout. As he did against Japan the previous round, Dominik Livakovic saved the first attempt from the opponent and his teammates took care of their end, advancing Croatia 4-2 on penalties.
Here are the match day odds courtesy of bet365:
| | Match Odds |
| --- | --- |
| Argentina vs. Croatia | Argentina (-110), Draw (+220), Croatia (+375) |
| Total Goals | Over 2.5 (+150), Under 2.5 (-188) |
| Game Decided After Penalties | Yes (+450) |
Argentina wins if: Destiny is indeed in its corner.
With the World Cup held every four years, one element that is always in play is which superstars will be making their last appearances on the grandest of stages. The 2022 edition has been chalk full of those tales and the likes of Cristiano Ronaldo, Sergio Busquets, Thomas Muller, Luis Suarez, Gareth Bale, and possibly even Neymar, to name but a few, have already exited stage left.
Lionel Messi will undoubtedly go down as one of the greatest players the game has ever seen, but one thing that has eluded him thus far in his illustrious career is a World Cup title.
Is Argentina a team of destiny?
The squad is not as star-filled as others, but as the 36-game unbeaten streak it rode into Qatar, attested La Albiceleste coach Lionel Scaloni has gotten his side ticking over nicely. That shock defeat to Saudi Arabia may well have served as an important wake-up call at a non-fatal time.
Argentina has not made it easy on itself. Messi has twice seen penalty kicks not converted in the run of games. Too often it has had the result firmly in hand, but failed to apply a stranglehold. Australia caused some nervous moments at the end. The Netherlands were allowed to extend the match into extra time and penalty kicks.
But still Argentina is standing. The dream of Messi lifting the World Cup carries on. Etching one's name in the history books was never going to be easy, never without twists and turns. Destiny can be like that.
Croatia wins if: A hero emerges.
When the game is on the line somebody, anybody, has to step up and claim it.
A gritty run through the group stage and two knockout rounds has seen a number of players do just that for Croatia.
Against Canada, the team and the nation's pride hurt by John Herdman's off-hand remarks, it was Andrej Kramaric who scored twice in a 4-1 rout. Down a goal at halftime against Japan in the Round of 16, Ivan Perisic popped up at the back-post to get his head on the end of a cross to equalize. Livakovic, the goalkeeper, has saved four of the eight attempts he has faced through two shootouts. Right-back Josip Juranovic had himself a game against Brazil, Bruno Petkovic was there to put home the late equalizer with the clock ticking down, Josko Gvardiol has made too many vital interventions to list. Nevermind that celebrated midfield trio of Luka Modric, Marcelo Brozovic, and Mateo Kovacic.
The point is that though this tournament has been anything but pretty for Croatia it has found a way.
Do that two more times and the World Cup is the prize.
Mismatch to watch: Contributors, disruptors, and heavy legs.
Though Argentina has scored more goals than Croatia through five matches (nine to six), both teams have had five different goalscorers. Messi has been involved in two-thirds of Argentina's goals – in a tight, high-stakes game that overreliance on a single player, who could potentially be marked out of a game, is a risk – Messi being Messi somewhat diminishes that possibility.
But more interesting is that Argentina has scored first in every single one of its matches in Qatar, a massive advantage in a low-scoring sport. But it has struggled to keep hold of that advantage. Once that lead was overturned – against the Saudis, another time it was cancelled out – against the Dutch, and another time it was put under serious strain – against the Australians.
Croatia has never scored the opening goal in one of its matches, but every time the opponent scored it had a response. Canada nabbed the first inside of two minutes, Croatia responded with four. Japan took the lead, Croatia equalized. Brazil scored a wonder goal in extra time, Croatia got its own in the waning minutes.
It is one thing to take a lead, it is another to defend it. It is one thing to suffer disappointment, how one responds is a different thing entirely.
An additional wrinkle is that both teams will enter their sixth matches at the World Cup with heavy legs, such is the nature of a month-long tournament. But not every path through is equal. Croatia has needed extra time and penalty kicks in both of its encounters putting some extra strain on the body.
Heading into this semifinal, four Croatian outfield players and the goalkeeper have all played over 500 minutes of football; seven outfield players, the core of the starting lineup, have all played over 450 minutes. Argentina, which dispatched Australia in regulation time in the Round of 16, has two outfield players, as well as a goalkeeper, who were on the field for all 480 minutes. Only one other player has played more than 425 minutes.
It is not a lot of difference, but it is enough to be a factor as the game wears on.
Prop to watch: Game Decided After Penalties: Yes +450.
Croatia has needed spot kicks to determine both of its knockout clashes. Argentina endured a shootout against the Netherlands and narrowly avoided one against Australia. And this one is going to be a close, hard-fought contest.
For a little extra flavour one could back a side – Method of Victory, Penalties: Argentina +900, Croatia +1000.