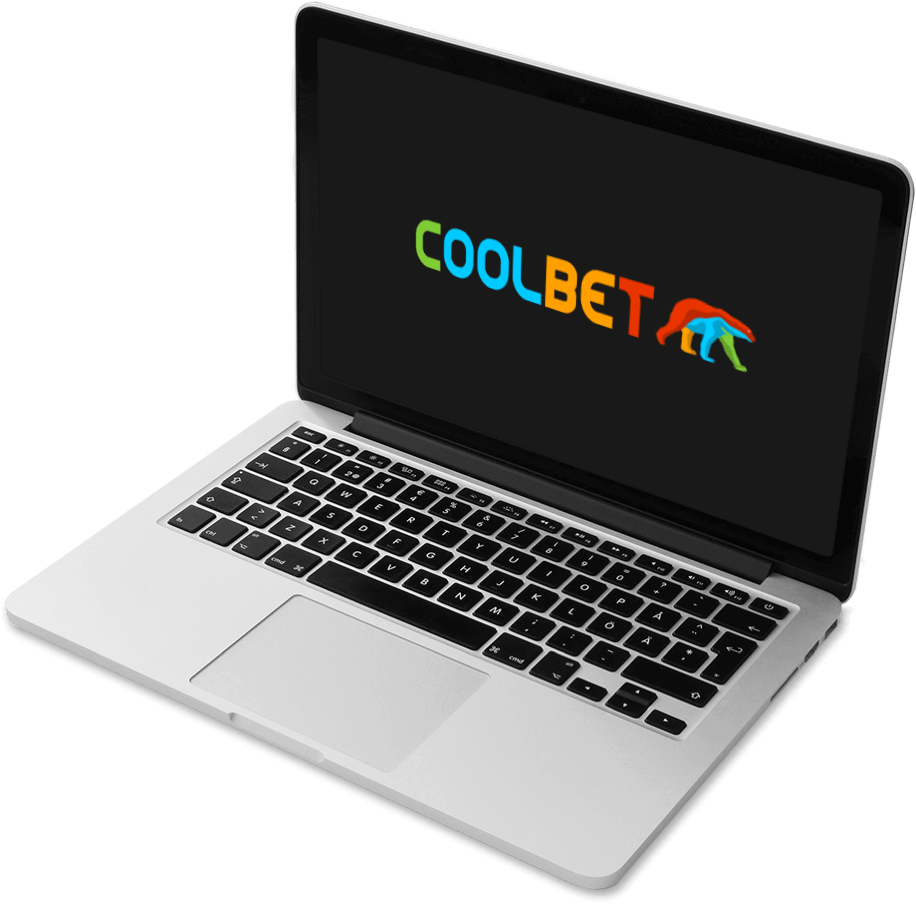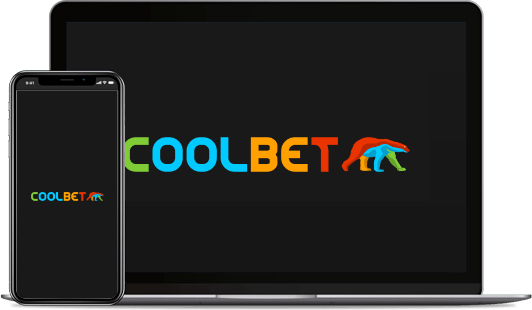 Coolbet Canada Sportsbook Review
SIGN ME UP AT Coolbet!
Sign Me Up!
Relatively new to the gaming scene, CoolBet has seen a meteoric rise since its launch in May 2016. Originally launched in the Estonian and Scandinavian markets, Coolbet builds on founder Jan Svendsen's prior experience with NordicBet and Triobet and emphasises a responsible, transparent, quality-over-quantity approach to sports betting.
In what markets is Coolbet available?
Coolbet's primary platform presently accepts new members in Norway, Sweden, Finland, Iceland, Chile, Peru, and Canada. As confirmed by the company on March 24th, Coolbet will be launching a new, separate platform in accordance with their acquisition of an iGaming Ontario licence, moving Coolbet Ontario customers to the new domain on April 4th.
The new Coolbet Ontario website will operate similarly to the original, with some changes to their casino options. Sports betting is expected to remain the same.
Walkthrough of the Coolbet registration process
Registration via Coolbet's web-based platform is very straightforward. Upon clicking through to the registration page, one must provide their email address, a username, their first name, and a password with a minimum length of six characters. New members can opt to receive updates on news and offers from Coolbet Canada. Those using the Coolbet Ontario website will be required to verify their identity with a form of Government ID. This will either come during the registration process, or if one is an Ontario resident and already a member of the primary Coolbet website, you will have to provide verification when your account is automatically transferred to the new platform.
CoolBet Canada sportsbook basics
Coolbet's new platform will be tailored to the new rules and regulations set by iGaming Ontario, as one of the sixteen operators approved to run legally in Ontario as of April 4th. This requires players to be at least 19 years of age, and to verify themselves with a piece of Government-issued identification. Previously, Coolbet operated in Ontario – and will continue to do so throughout Canada for the time being – with a licence from the Malta Gaming Authority.
Once set up, bettors will have a wide variety of sports and events to choose from for their plays. Along with single-game betting, Coolbet also allows for parlay or "combo" betting on multiple events, along with prop bets for the vast majority of its events. Players can use Coolbet Canada's "Betbuilder" feature to fine-tune their props and parlays, enjoy a rotating collection of events boosted odds, or participate in the platform's Match of the Day, which offers a "Boring Match Guarantee" to refund your bet (up to a certain maximum) should games in certain sports end up with unusually low and/or close scores.
The web experience also allows for easy access to Coolbets other games, along with transparent data on users' recent bets, recent winners, and your own personal history and records. 
Coolbet Ontario Overall User Experience
Coolbet does a spectacular job of making a perceived negative into a positive, through their universal, cross platform web app experience. Knowing that you have more or less the same presentation no matter what device you use to access your account, and that said experience is simple and well-presented, is a huge plus. It also allows for smooth performance regardless of ecosystem.
On a betting level, Coolbet does a very good job of giving you variety, but also focusing you on the events most interesting to you. A bevy of options exist to make your choices as simple or as intricate as you'd like, allowing both beginners and experienced bettors to get the most out of the options they give you.
Transparency is also a positive – being able to track your own history and also get a feel for the pulse of the whole community allows you to participate at your own pace and with as much information on your risk and opportunity as possible.
The Coolbet ecosystem is run entirely through their web-based platform. Most of the DNA of the appearance remains the same on web and on landscape-oriented tablets, with the only significant difference coming in menu placement. Rather than giving you your options at the bottom of your mobile screen, items are typically placed in the left sidebar for you to navigate through. 

Just like the mobile app, members are greeted with a Match of the Day if applicable, and recommendations based on your betting history and what's trending with other users. You can fine tune the appearance of various blocks, and Coolbet Canada even offers a "lite" mode, which simplifies the displayed odds for people less familiar with the betting scene.

At this time, Coolbet does not have an official mobile app on any of the major ecosystems or platforms. Instead, Coolbet Sportsbook prefers to run on a singular, cross-platform mobile page, allowing users to access their features from any device that has a modern web browser. While some may prefer to have a dedicated app, going this route allows Coolbet to provide a consistent experience on all devices, eliminates the need for updates on your device's end, and a responsive layout allows for the site to suit your device's dimensions.

Typically, when logging in on a handheld device, you'll be welcomed by the Match of the Day, other recommendations, and a variety of menu paths. The bottom menu bar will allow you to deposit money or browse through your betting options, while the menu bar at the top allows you to change your account settings, reach out to support, or read about other parts of the Coolbet Canada website.

Overall, the site responds well on mobile, with smooth transitions, customizable appearance settings, and stable, consistent loading times. Items are laid out in a straight-forward fashion and the colour scheme and design are clean. Once one loses focus of the address bar on their browser, the website feels like a well-designed app.

Currently, Coolbet offers a wide variety of deposit and withdrawal options, all of which are made very visible on the web app and, most importantly to the average customer, are completely commission free.

For deposits, Coolbet offers one-hour deposit times through Interac, and instant deposits via Visa and Mastercard. Coolbet Canada also allows for instant deposits via MuchBetter, ecoPayz, Jeton, Neosurf, and Revolut, though it's unknown at this time whether those will also be available on Coolbet Ontario. All methods of deposit require a minimum addition of $10 CAD.

For withdrawal, players can cash out with either Interac or eCashout. Like deposits, there are no fees for the withdrawals, though it's worth noting that at an average rate of 1-3 bank days, withdrawals will take a little longer than deposits.

Should you need to reach out to Coolbet Canada's customer support team, they currently have two direct methods to do so. Phone support is currently closed indefinitely, but the site offers a live chat for more immediate requests and email support for more substantial ones. At time of publishing, Coolbet is advertising an average live chat queue time of just fifteen seconds on a 24/7 schedule, and an average email response time of two hours, which is also on the very reasonable end.

Coolbet also has social presences on Twitter, Instagram, Youtube, TikTok, and Facebook where they can be contacted, though your odds of getting service are much higher through their more specialized means.

On top of the big five team sports in North America (football, basketball, baseball, ice hockey, and soccer) and the world's biggest individual sporting events (tennis, boxing, MMA, and golf, to name a few), Coolbet has betting options in 28 different sports and categories, often further breaking down into separate regions and leagues. Not a day goes by that there isn't something new and exciting to consider for your next play!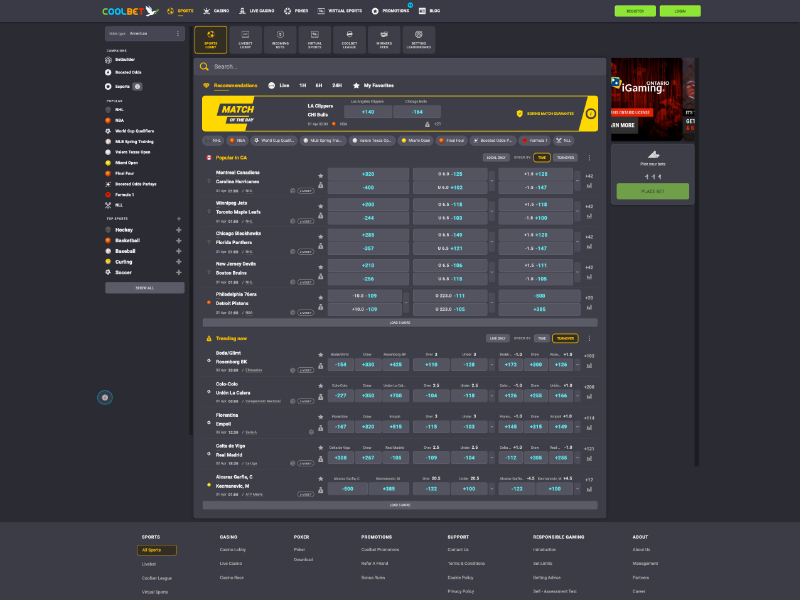 ---
CoolBet Sportsbook FAQs
Is Coolbet sportsbook legal in Canada?

Coolbet Canada is completely legal, operating under a licence with the Malta Gaming Authority. To adjust for the new regulations set by iGaming Ontario and the AGCO, members in Ontario will be required to transfer to a new, separate platform as of April 4th, 2022. Members in other provinces and territories can continue to use the main Coolbet platform.

Is Coolbet sportsbook legal in Ontario?

While members in Ontario can no longer use the main Coolbet website, a Coolbet Ontario platform has been set up to comply with the new Ontario regulations for single-event and other gaming. Coolbet is one of the sixteen approved iGaming operators that will launch on April 4th, and their Ontario site will make the most of the new system, offering almost all of the same betting features as the original.

What does Coolbet sportsbook offer to new players?

Like many other operators, Coolbet routinely offers a variety of promotions to new and current players alike. These promotions don't always stay the same and often evolve over time. To find out more about what incentives Coolbet might be offering at the moment, your best course of action is to check the Coolbet Ontario website for yourself!

Does Coolbet have an Android App?

Coolbet does not offer an Android app at this time, for either its main service or Coolbet Ontario. Instead, users are encouraged to use their responsive website, which functions similar to how an app would, with almost all the applicable features. There is no present timeline or an expectation for a Coolbet Android App to release to the Google Play Store, though that could change in the future. 

Does Coolbet have an iPhone App?

Coolbet does not offer an iPhone or iOS app at this time, for either its main service or Coolbet Ontario. Instead, users are encouraged to use their responsive website, which functions similar to how an app would, with almost all the applicable features. There is no present timeline or an expectation for a Coolbet iPhone App to release to the App Store, though that could change in the future.