They weren't the first to enter the sports betting scene, but 888 closed the gap between their sportsbook and established giants to become the first officially sanctioned online sportsbook in the United States. The 888 mobile app is an outstanding example of user-based design, adding value to their sportsbook by making it quick and easy to access promos and sports betting markets.
888 Online Sportsbook
First officially sanctioned international sportsbook in the United States.
Outstanding user design and experience.
Unique promotions, including custom bet building.
Thousands of sports betting markets and opportunities.
888 company has been around for more than two decades.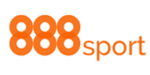 ---
888 founded 888sport in 2008, expanding their online gaming profile into the sportsbook industry. The company's been involved in casino-style games since 1997, earning a notable following over the last couple of decades. Since their entry into the sports industry, 888 has captured the attention of sports betting fans in Canada and the United States.
They became the first international company to win the right to provide online wagering services in the United States, commissioned by Nevada in 2013. This signifies a high level of trust and respect from the gaming industry, especially considering that some of the bigger sportsbooks still haven't bothered to seek certification from Vegas.
888 leverages their experience in the online realm to create an excellent mobile presence for all of their sports markets. EGR Global awarded the company in 2017 as the winner for best mobile campaign, reaching out to members and newcomers through various platforms. The company also provides sponsorship for athletes and race courses, re-investing into the industry.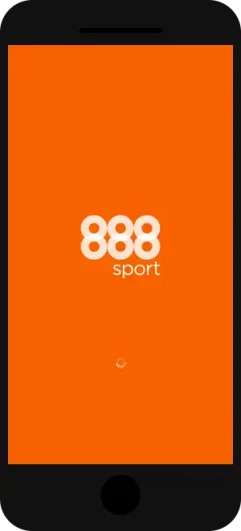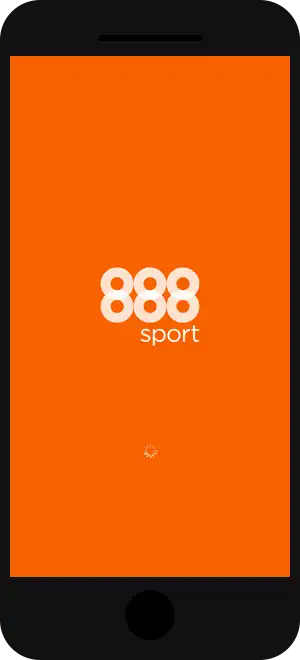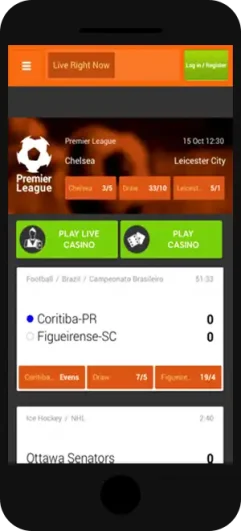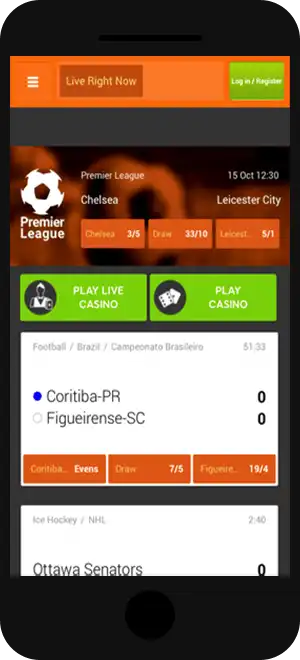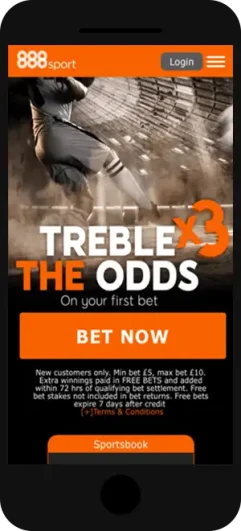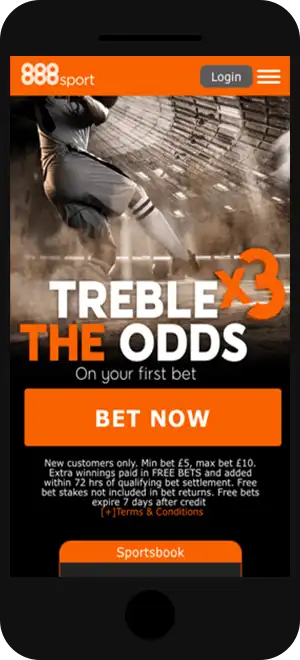 888 Mobile Apps
Compared to other sportsbooks, 888 mobile is one of the most flexible app ecosystems in the business. Typically, sportsbooks force users to select between a browser system or an app from the Google Play store or Apple's app store. Instead, 888 app is available through both types of options.
888 apps can be accessed through browsers like Safari, Chrome and Firefox, along with Microsoft systems and less popular internet software like Opera. If you prefer accessing 888 mobile services through an app, you can download Android and iOS versions through a QR code or a link on their website. Depending on your geographic location, you might be able to get the app through Google and Apple stores.
If you decide to download the app instead of accessing their mobile through a smartphone or tablet browser, you'll find that the download and installation process is quick and painless. The app requires very little space, around five or six megabytes. As such, you'll be able to access 888 quickly and on-demand. The app also gives you the option for fingerprint scanning, making sign-in quick and secure.
Known in the industry for their mastery of social media, 888 has done a terrific job creating a mobile presence which is both pleasing to the eye and easy to use. Some apps attempt to cram too much information into tiny real estate, while others design their mobile presence in a way that makes it difficult to access information. 888 mobile hits the sweet spot in user experience, providing vital information and quick access to various sports betting markets.
888 offers an incredible variety of sports betting lines through mobile, including all the same standard, exotic and special betting types found on their desktop site. This makes the site's outstanding user interface and design essential, helping you quickly sift through odds and lines. Placing a bet is streamlined, requiring a few taps to select a bet, enter the wager and confirm the betting ticket.
Regardless of whether you place a bet with 888 or not, the company offers superb advice from former professional athletes on their blog – an outstanding resource for experienced and newbie wagering fans. This blog is best enjoyed through their mobile platform, including sport specific betting tips and general betting guides.
888 Mobile Bankroll Options
Depositing funds into your mobile bankroll is supported through various credit card, debit, wire transfer and payment voucher options. These transfers are fee free and in most cases instantaneous. Mobile withdrawals are available for most payment types, although the transfer time may require between two the eight business days, depending on method and location.
Mastercard
Visa
e-Check
Wire Transfer
iDebit
Instadebit
Apple Pay
ecoPayz
NETeller
PayPal
Skrill
888 Mobile Betting Promos
Mobile promos for 888sport include a modest welcome bonus, giving you $30 in free bets when you place your first $10 wager. If you're great at predicting upsets, 888 sweetens the pot by adding a bonus to your account when you win a wager at 4.0 odds or greater.
Weekend soccer matches features a free bet promotion for winning wagers, including a points leaderboard where you compete against other players for more than $10,000 in prizes. Opting in via mobile is easy for this contest.
One of the best value promos for bettors is the accumulator offer for American sports, giving you a free bet when you miss your parlay wager by one game out of a minimum of five. Perhaps the most intriguing promo is their build-a-bet offer, which allows you to complete customize your wager to your liking.
---
888 App Verdict
As an award winning online sportsbook, 888 mobile combines decades of experience with the latest cutting-edge digital services to provide a fantastic betting platform. Their app design is among the best in business, combining pleasing visuals with streamlined functionality. This is absolutely essential because of the mind-boggling variety of sports betting options and promos offered.
888 finds themselves among the giants of the industry, competing with Bet365, William Hill and other great sportsbooks. Not only is 888 a solid sportsbook, but they also have a far better mobile experience.
You may compare with other sportsbooks mobile apps.
Live Streaming at 888Sport Mobile
888Sport mobile offers live streaming from the UK and Ireland. In order to access this resource, you must login, add funds to your account, and place a qualifying wager. One active wager will do to access the full range of live streaming events. The minimum amount of the risk to open live streaming will vary. You can then stream any event with the TV icon next to it.
Available Sports Betting Markets with 888Sport Mobile
Soccer
Football
Basketball
Tennis
Horse Racing
Cricket
Golf
Boxing
Cycling
Handball
WWE
Yachting
Surfing
Greyhounds
Politics
Rugby
Snooker
Volleyball
UFC Martial Arts (MMA)
Baseball
Darts
Ice Hockey
Motorsports
E-Sports
Netball
Trotting
---