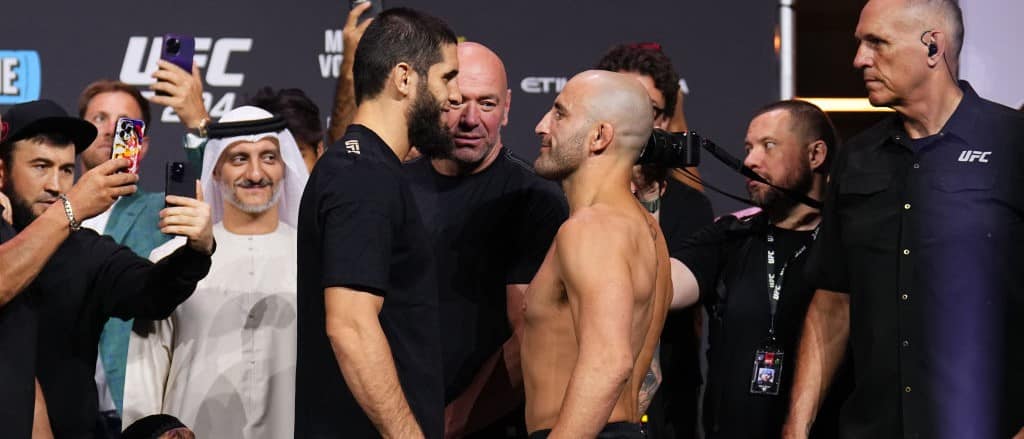 We are just a day away from UFC 294, featuring a fantastic main event which includes a UFC lightweight title bout between a pair of distinguished champions. Lightweight champion Islam Makhachev will defend his title against UFC featherweight champion Alexander Volkanovski.
There is a great main card on tap for Saturday afternoon. The event will be held in Abu Dhabi, so start times will be a bit earlier than normal for those in North America. There are still preliminary bouts that will be held, providing a full day of UFC action for fans across the world.
Alexander Volkanovski to win fight vs. Islam Makhachev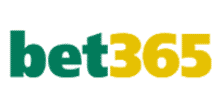 +200
Let's take a look at the odds, courtesy of bet365, for the main card bouts:
Islam Makhachev vs. Alexander Volkanovski – UFC lightweight title bout
Choosing a winner in this one is going to be tough as you can bet this will be one of the contenders for "fight of the year" when all is said and done. This is the rematch between the two when Makhachev won after a unanimous decision.
Volkanovski came out looking great after that fight, especially since he was fighting up in a different weight class than he usually does. He also ended that fight by having Makhachev on the mat, which could have gone differently if the round had not ended in the middle of his assault.
Volkanovksi is taking this fight on short notice, so it's always a wild card when that happens. That said, Makhachev was training to face Charles Oliveira, and he is a far different fighter than Volkanovski. Both are dynamic, dominant champions and this should be a great fight.
Look for this one to go the distance again unless one side manages to catch lighting in a bottle. It will be a battle in every sense of the word and we should be treated to a tremendous main event.
Pick: Volkanovski
All odds courtesy of

Kamaru Usman vs. Khamzat Chimaev
While Usman is one of the top fighters in the world, he is going up a weight class to fight Chimaev here. Even worse for Usman, the fight was put together just a few days ago after Paulo Costa went down to injury while training for this fight.
With all due respect to Usman, this is the kind of situation that is tough to win out of. Usman was on a roll before getting KO'd via head kick against Leon Edwards in what was a monumental upset. Even before that fight ended in surprising fashion, he looked tired.
Chimaev is one of the top fighters in the 185-pound division as well. This doesn't look like a great matchup on short notice for Usman in any way. Look for Chimaev to end this one, and possibly early on in the fight.
Pick: Chimaev
Magomed Ankalaev vs. Johnny Walker
The line on this one is pretty big, so taking Ankalaev straight up is just as tough a proposition as taking Aliskerov. Ankalaev is a great fighter but it can sometimes seem like he is underwhelming because he doesn't throw a lot of strikes.
In a recent bout, Ankalaev got his legs worked in the first few rounds against Jan Blachowicz but did manage to make the most of his takedowns. He earned a draw against Blachowicz, something of a surprise given how the first couple of rounds went. If he can get this one on the ground, it could be trouble for Walker.
Speaking of Walker, he comes into this one on a hot streak. He has won his last three fights, thanks largely to his powerful strikes. He'll need to keep upright and use it to keep Ankalaev at a distance. It also doesn't help Walker that Ankalaev has knockout power as well.
This is a closer fight than it looks like on paper. Both of them should find success striking. The difference here is the takedown ability of Ankalaev. Walker has the chance to land a kill shot at any point, but if this goes to the ground, it will be lights out for Walker.
Pick: Ankalaev
Ikram Aliskerov vs. Warlley Alves
Despite the overwhelming odds going to Aliskerov, this is actually a tough fight to pick. Warlley Alves is coming back from an injury that has kept him out of the Octagon for the better part of two years. His last fight, against Mounir Lazez in 2021, was incredible.
That said, Alves is just 2-4 in his last six fights, including losses in his most recent two. Coming back from a major injury, it is tough to see the upside in his game. That is a major reason for the steep odds, especially with the lacklustre striking he's shown. He was also handily beaten in the clinching game when facing Dalby in one of his last fights.
On the other side of the Octagon is Aliskerov, who is 14-1. His lone loss came to Chimaev back in BRAVE CF in 2019. His last two fights have been ended quickly. He beat Ronaldo Souza with a Kimura, and knocked out Phil Hawes, ending the momentum that he had.
With better potential, better power, and superior speed – not to mention the better recent record – it is hard to go against Aliskerov. The odds may be too steep on this one to find value, but we've seen a few major upsets lately, so don't discount Alves.
Pick: Aliskerov
Said Nurmagomedov vs. Muin Gafurov
Nurmagomedov is the favourite in this fight and for good reason. It is kind of surprising that his odds are so short, but that could be due to the fact that he is coming off a loss to Jonathan Martinez. Nurmagomedov dominated the first round of that fight, but Martinez fought back to earn the decision after three rounds.
Gafurov lost his last fight as well. He faced John Castenada, in his first-ever UFC fight, in the Contender Series. Gafurov does not have the experience that Nurmagomedov has, and he may be dealing with a highly motivated Nurmagomedov after the tough decision loss.
Nurmagomedov has a unique striking technique, which can take opponents by surprise. He should be able to get in his fair share of solid strikes for the duration of the fight, which should not go the distance. It took a major comeback, where Martinez had to battle back like an animal, for Nurmagomedov to lose that fight.
With all due respect to Gafurov, this is a mismatch in every way. He doesn't even stack up with Martinez, let alone Nurmagomedov. Look for Nurmagomedov to win by stoppage well before the third round.
Pick: Nurmagomedov