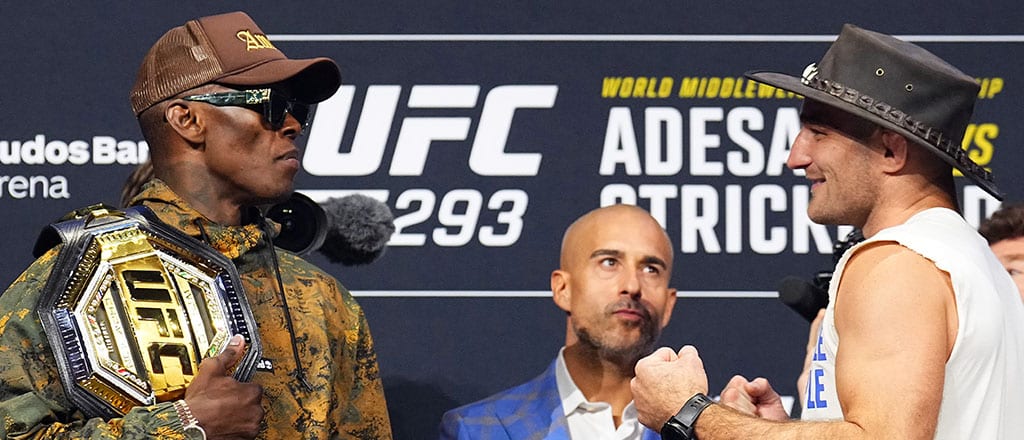 UFC 293 is just around the corner, featuring a UFC Middleweight Title bout between the defending champion Israel Adesanya and challenger Sean Strickland. The main card, featuring five fights, will feature exciting battles across several UFC weight classes.
Heading into the event, you might be wondering what the best bets are and how things will shake out. Let's get into the main card, pick apart each fight, and get a feel for who may walk out as winners at UFC 293, with odds from bet365.
Israel Adesanya to beat Sean Strickland (By Decision)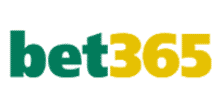 +140
Israel Adesanya (Champion) vs. Sean Strickland – UFC Middleweight Title
Many feel that this fight will easily go to Adesanya. The champion is coming off of a brutal knockout of Alex Pereira and his confidence riding high. Adesanya is a high-level counter-striker and kickboxer with devastating knockout power that can end any fight in a moment's notice.
The biggest mistake Adesanya could make is taking this fight lightly. He says he doesn't, that he's been working hard and takes every fight seriously. That said, it's hard to feel any more confident than Adesanya does right now, especially having taken down a top threat like Pereira in devastating fashion.
Don't be surprised if Strickland is competitive in this bout, however. It might be too bold to predict him to KO Adesanya, but that doesn't mean that he can't keep things competitive and interesting for the duration of the bout.
He doesn't have the knockout power of Pereira, but he has a solid jab game and could overwhelm Adesanya with a bit of pressure. The skills of Adesanya should be enough to compensate, especially as a counter-striker. Don't be shocked if this one goes the distance and Strickland gets in a few solid shots along the way. Count on the champ to retain, however.
Pick: Israel Adesanya
All odds courtesy of

Tai Tuivasa vs. Alexander Volkov
Tuivasa has a lot on the line heading into UFC 293. He has lost his last two fights and a third loss will put him on very precarious ground in his UFC career. It wouldn't be the first time he's lost three in a row, having done so in 2019 with continuous losses to Junior dos Santos, Blagoy Ivanov, and Sergey Spivak. He got cut by the UFC but ultimately found his way back.
Tuivasa has the youth edge, coming in four years younger than Volkov. He also has the privilege of fighting in front of his home country. He has shown big time knockout power, dropping title contender Derrick Lewis before getting a matchup with Ciryl Gane.
Volkov, meanwhile, comes into the fight as the favourite because he's on a two-fight winning streak. With a height and reach advantage as well, it is easy to see why he is the favourite in this contest. His striking ability could frustrate Tuisvasa, who already has his back against the cage figuratively.
Volkov isn't a knockout puncher, lacking the elite punching power to end a fight in one strike. He depends mostly on volume to do his damage. With a boost from his home country and a desperate need to win, Tuivasa could be a solid underdog pick to win.
Pick: Tai Tuivasa
Manel Kape vs. Felipe dos Santos
Kape has everything to lose in this one. He is on a three-fight winning streak and looked to be on the verge of getting involved in the flyweight title picture, getting a big match against Kai Kara-France for this event. Unfortunately, Kara-France had to withdraw due to an injury, leaving dos Santos to fill the role.
Kape would be wise not to take this fight easily. He is a major favourite, partially due to the fact that he is facing an unknown in the UFC world. It would be easy to count on him to win but this may not be the easiest fight for Kape, either.
Felipe dos Santos will be making his UFC debut. He's not a complete unknown, going 7-0 with one no contest in his career. That puts him a step above the average regional fighter that is merely brought in to fill a spot and lose to a superior contender.
Don't forget about Diego Lopes stepping in earlier this year to give Movsar Evloev a run for his money in a losing effort. The Brazilian will be wanting to make a major impact in his UFC debut and stealing a victory from Kape would be the best way to do so.
Pick: Felipe dos Santos
Justin Tafa vs. Austen Lane
here is nothing like a heavyweight slugfest to really get the night going. There will be nothing pretty about this fight but it could be in the running for fight of the night given the fact that both of these fighters are heavy strikers.
Tafa is the more experienced of the two. Lane is also hot, having four wins and a draw over his last five fights but only one of them came in the UFC. Meanwhile, Tafa has a pair of losses and a draw on his record. Lane is six years older than Tafa, giving the latter an advantage in that category.
The match has been in the works for a while, especially given the fact that the last match between the two ended without a winner, finishing in a no contest after Lane poked Tafa in the eye. Tafa has more experience and has shown himself to have knockout power as well.
This is going to be a slugfest in every sense of the word. Tafa has the power to end a fight early, doing so three times in the first round in his UFC career. If there is one big criticism, it is that Lane has very little UFC experience. This is his second UFC fight, though he has elite athleticism after playing in the NFL. As a superior striker with more experience, look for Tafa to get the win, and don't be surprised if it ends with a devastating knockout in the early stages of the fight.
Pick: Justin Tafa
Tyson Pedro vs. Anton Turkalj
This one should be exciting, a light-heavyweight clash between two fighters who want to get back on the right track after they suffered respective losses. This should be a pretty even fight, too, given that both of them have nearly identical physical attributes going into the octagon.
This one will be an interesting clash of styles as well. Pedro is the superior striker while Turkalj is the better of the two when it comes to grappling. When there are major style clashes, one fighter usually gains the big edge early and often.
Because both of these fighters have a lot to gain and lose, it could be a contender for the fight of the night. Expect the two to trade shots and even to take it to the mat. If that happens, it could be enough to give Turkalj the victory. Look for this one to go the distance, with Turkalj earning the win via decision, putting himself back on the right path in the light-heavyweight division.
Pick: Anton Tukalj