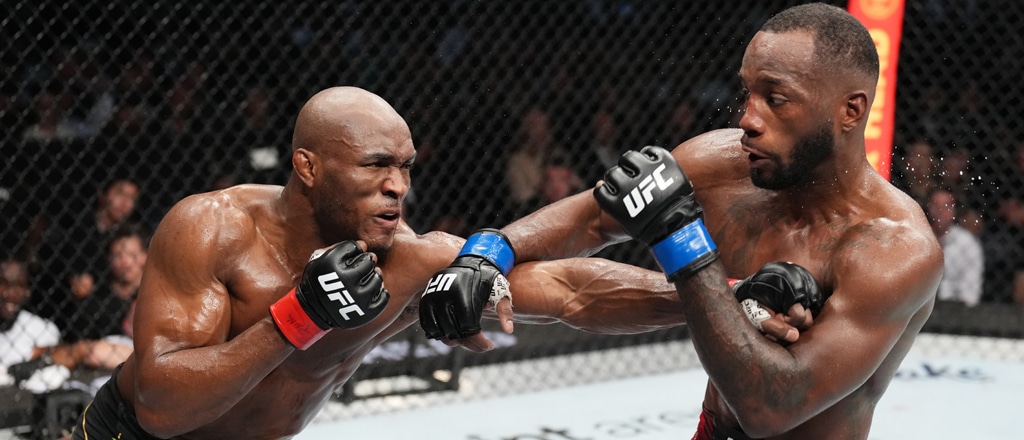 The UFC's return to London last year was nothing short of spectacular, as fans in the UK showed up in droves to witness the action-packed event. The show was such a resounding success that the UFC decided to schedule another event for the summer, and it was clear that the British fans were not going to disappoint. From the opening bout to the final showdown, the crowd brought an electric atmosphere that made for an unforgettable night.
Now, the fans in the UK are getting ready to bring the energy once again as UFC 286 lands at The O2 Arena this weekend. But what makes this event even more special is that one of their own will be headlining the pay-per-view. Leon Edwards, the welterweight champion, will be defending his title against former champ Kamaru Usman in a highly anticipated rematch of their thrilling clash at UFC 278.
The stage is set for an incredible night of fights, and with the passionate British fans in attendance, the atmosphere is sure to be electric. UFC 286 promises to deliver all the drama, excitement, and action that fans have come to expect from the world's premiere mixed martial arts organization. So get ready to witness the ultimate showcase of skill, power, and heart as the UFC takes London by storm once again.
Leon Edwards vs Kamaru Usman
In their last bout, Edwards delivered a knockout that will go down in UFC history, but he knows he can do even better this time around. Despite facing intense pressure during the five-round battle in August, the British fighter recently revealed that he had been dealing with an injury leading up to the fight.
Make no mistake, when Edwards is on his game, he has all the makings of a UFC champion. His 11-fight win streak is the third longest active streak and is largely due to his impressive striking ability. He also accomplished something no one else has done before, taking Usman down during their previous meeting, so that could be a tactic he employs again.
Meanwhile, Usman will be looking to remind everyone why he's the dominant force inside the octagon when he takes to the stage at the O2 Arena. The "Nigerian Nightmare" was in control for much of their last fight, landing five takedowns compared to Edwards' one, and he also delivered more than twice as many strikes as his welterweight opponent. If he can replicate that kind of performance and avoid a surprise knockout, Usman should be in good shape to emerge victorious in this bout.
Kamaru Usman to Win by Decision/Technical Decision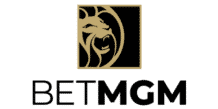 +100
Bet Now!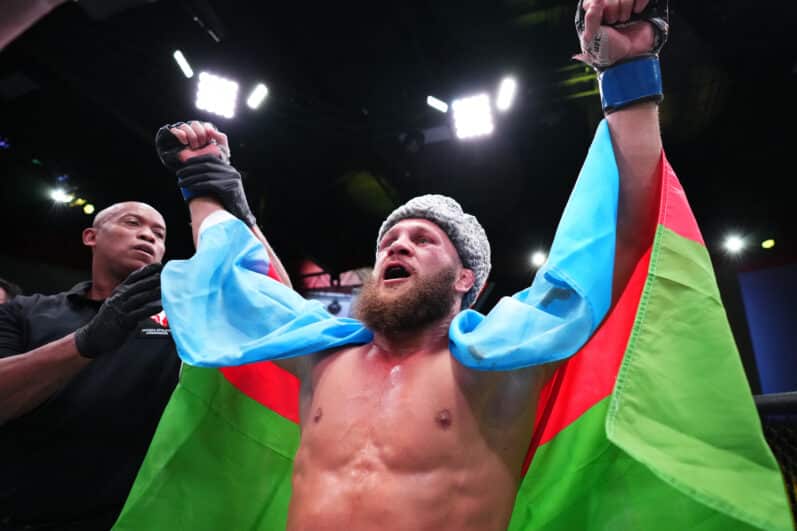 Justin Gaethje vs Rafael Fiziev
Despite being scheduled for just three rounds, this tilt could potentially go down as the Fight of the Year.
Gaethje is returning to the Octagon for the first time since his second failed bid for a championship at UFC 274. Last time, he found himself in a similar position, facing off against a fellow contender after a title loss, when he squared off with Michael Chandler at UFC 268 to deliver the 2021 Fight of the Year at Madison Square Garden.
Fiziev has been calling out higher-ranked fighters for quite some time, and he finally gets his wish to share the cage with a top-5 opponent. This talented striker has won six straight bouts, earning a bonus in each of his last five fights.
With these two fighters squaring off, you can expect an absolute barnburner. Don't blink or you'll miss some of the most electrifying strikes in the sport. This is a fight you won't want to miss.
Justin Gaethje to Win by KO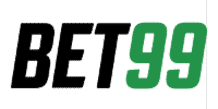 +300
Bet Now!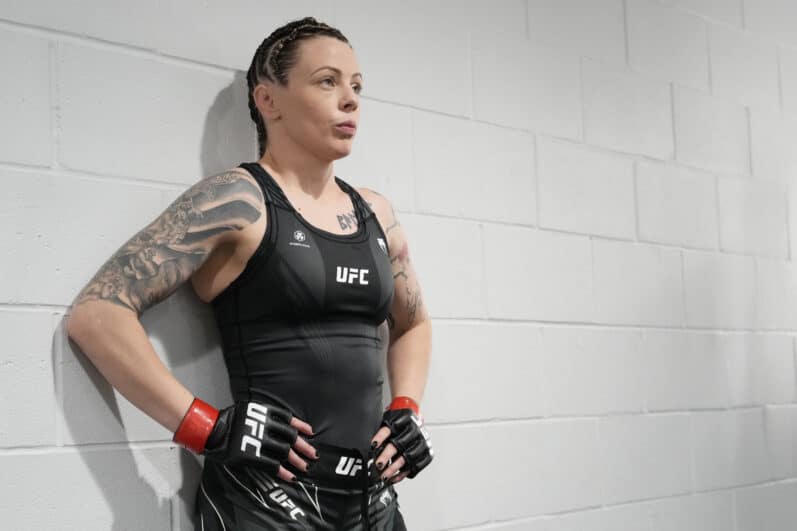 Joanne Wood vs. Luana Carolina
Joanne Wood, a struggling fighter who has lost four of her last five fights, is in dire need of a win against Luana Carolina this Saturday. It's a tricky situation as Wood has been contemplating retirement and is not the most trustworthy fighter in the flyweight division. Nevertheless, on paper, this is a good match for Wood as Carolina is a clear step down in competition compared to Wood's previous opponents.
Despite her weaknesses, Wood still lands 6.76 significant strikes per minute and 1.53 takedowns per 15 minutes. Even in a loss to Lauren Murphy, Wood put up 123 significant strikes to Murphy's 80. Wood's biggest weaknesses are takedown defence, submission defence, and losing the physical battle.
Carolina is only a blue belt in jiu-jitsu and has shown questionable defence against both Ariane Lipski and Molly McCann. She has not yet landed a single takedown in the UFC. It's possible that Wood will have the advantage in all areas as she's a more experienced striker who throws volume at a high rate and is arguably better defensively. She's also a better wrestler and grappler on paper.
Joanne Wood vs. Luana Carolina – Total Rounds – Under 2.5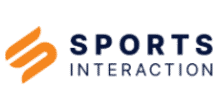 +240
Bet Now!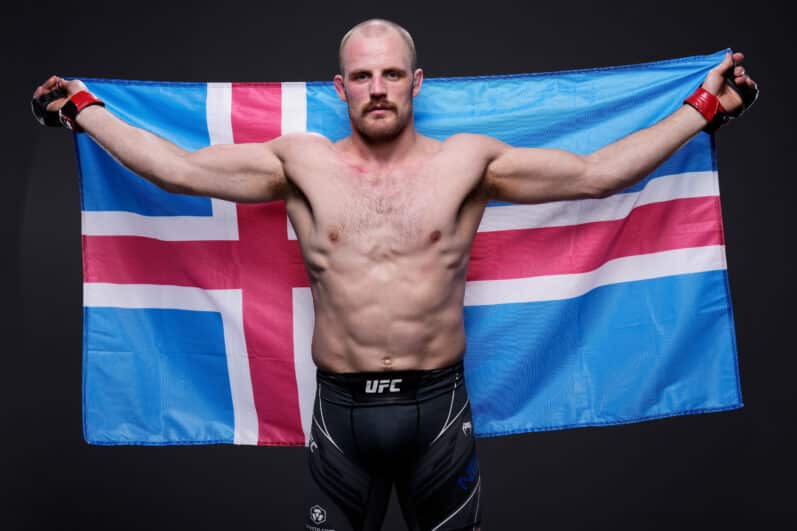 Gunnar Nelson vs. Bryan Barberena
Gunnar Nelson's original opponent for this fight card, Daniel Rodriguez, had to withdraw from the contest about a month ago. As a replacement, Bryan Barberena, a longtime veteran, stepped in to face Nelson. However, it seems like Barberena is walking into a terrible stylistic matchup.
Despite this, Barberena's career has been made on defying the odds. He's overcome a pair of major surgeries that would have ended the ability to compete for many fighters. However, he hasn't won a fight where he was a clear underdog since 2016.
If Nelson chooses to brawl, Barberena can definitely drag him into the mud and secure an upset. But that's not a fight that Nelson ever really allows. The Icelandic grappler is all about efficiency, whether it comes to his strikes or his takedowns. He'll be expecting Barberena to charge forward, where he'll be waiting for a counter or a quick shot. Nelson has proven to be very durable, but on the other hand, Barberena is a builder, something he'll likely struggle to do in this fight.
Gunnar Nelson to Win by Submission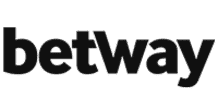 +110
Bet Now!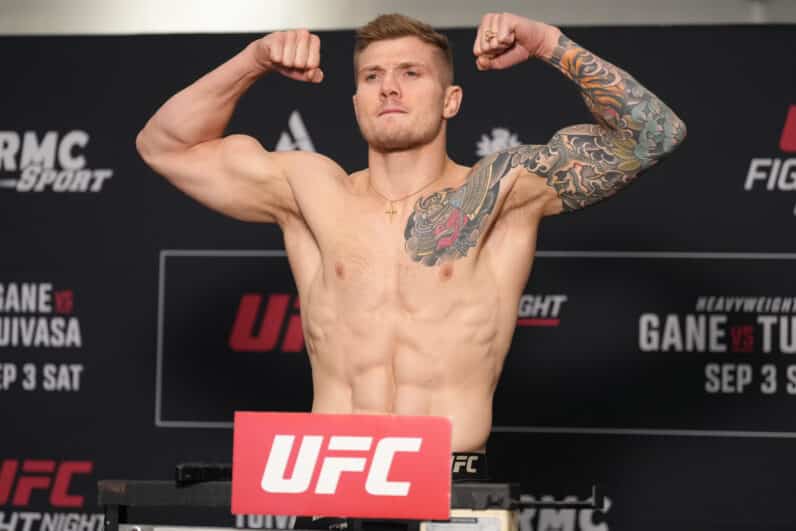 Marvin Vettori vs. Roman Dolidze
Roman Dolidze has been on a tear lately, winning six out of his last seven fights with three of those wins coming by way of knockout. However, he faces a huge challenge in Marvin Vettori this Saturday. While some may be disappointed that Vettori is the heavy favourite it's understandable given the potential difficulties Dolidze could face against his toughest opponent yet.
Dolidze has shown himself to be a strong submission grappler, capable of trapping opponents in tricky positions on the ground, as he did with Jack Hermansson in his last fight. However, these moments are not guaranteed, and against tougher competition, Dolidze's weaknesses in defending takedowns and his lower striking rate could come into play.
On the other hand, Vettori has proven himself to be a well-rounded fighter who can win on both his feet and the mat. With a higher striking rate and better wrestling ability, Vettori is likely to have an advantage in all areas of the game. His defence against takedowns is also significantly better, reducing the likelihood of Dolidze being able to utilize his grappling skills.
Marvin Vettori to Win by KO/TKO or Submission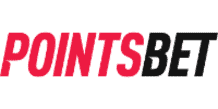 +325
Bet Now!