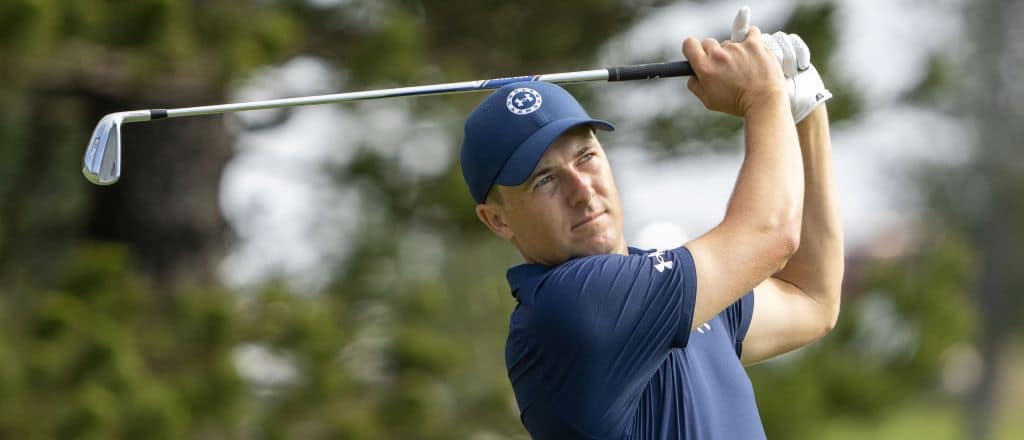 The history of the AT&T Pebble Beach Pro-Am tournament is fascinating. In fact, it dates all the way back to a time when Bing Crosby invited some friends to play golf, enjoy a clambake, and raise some money for charity.
The year was 1937 and the first-place prize winnings that year were just $500. The tournament has continued running virtually every year uninterrupted to the present day. The only time when it was briefly suspended was in 1942 when WWII broke out.
One of its bigger moments in recent history was in 2007 when Phil Mickelson won first place and took home a cheque worth $990,000 for his victory. The tournament is widely considered to be one of the largest and most prestigious non-major stops on Tour. With this year's edition kicking off on Thursday, here are some of the players to keep an eye on.
What type of player does Pebble Beach favour?
The Pebble Beach AT&T Pro-Am is actually played at three different courses: Spyglass Hill, Monterey Peninsula Country Club, and Pebble Beach will all host the event. These courses are similar in that they demand a lot from players around the greens. In addition, this weekend the weather is supposed to be damp and grey, meaning that accuracy on approach shots will be rewarded and the greens should play slower than usual.
The Pebble Beach course isn't the kind of place where the longest hitters always come out on top. Instead, it's often the case that golfers who can fairly be classified as specialists are the ones who ultimately are in contention late on Sunday.
These players have a particular knack for hitting their chip shots and for making other shots that require a special degree of technical expertise. It's because of this that different types of champions sometimes emerge at Pebble Beach that might not fare as well on other courses.
All odds in this article are courtesy of bet365.
Three players to watch
You certainly want to know which players to place a wager on, which to avoid, and what kind of odds you can get for each combination that you are looking at. The more that you know about the various player odds available to you for this event, the more likely you are to end up with an exciting event to watch.
Here are three players that we are keeping an eye on ahead of Thursday's opening round:
Jordan Spieth (+1000 to win) – Tied with Matt Fitzpatrick for the shortest odds at the event is Jordan Spieth. He's already considered to be one of the top contenders in virtually every tournament that he takes on, and that is definitely the case when it comes to this tournament.
Spieth is a specialist in terms of style and is one of the best players in the game. He's known for his creativity and his ability to hit seemingly impossible shots. That skill should serve him well on these California courses where he may occasionally be asked to hit a miracle shot. He has won this tournament before (in 2017) and was the runner-up for this tournament last year. Thus, you can count on Spieth likely being in the mix yet again.
Justin Rose (+2500 to win) – A decent performance (tied for 18th) by Justin Rose last week at the Farmers Insurance Open has helped him draw additional attention from gamblers and casual fans alike. He's not the favourite to win the tournament, but he presents good value at +2500 so you might want to take a second look at this dynamic player. Rose is a great putter, currently 22nd on Tour this season in strokes gained putting, a skill that is always needed down the stretch at big tournaments.
Rose is always going to keep himself within striking distance of winning it all in most tournaments. The fact that he has had a strong week of golf recently might just mean that he is on the upswing, and it certainly seems worthwhile to take a +2500 shot on him. Another reason why many gamblers have stated that he is worth a look is because the field for Pebble Beach is considered relatively weak this year compared to years prior. With so much experience, Rose is a great choice at those odds to be the last one standing.
Matt Fitzpatrick (+1000 to win) – Coming into this tournament there were relatively few players that could claim a spot in the Official World Golf Rankings top 20, but Fitzpatrick is one of them. In fact, among the top three players in the standings right now in the Pebble Beach Pro-Am tournament, he is the highest ranked.
He ranks 10th in the Official World Golf Rankings, and that makes him an interesting choice to perhaps throw some money down on. He's tied for the shortest odds to win but +1000 is still very juicy for a man ranked as highly as Fitzpatrick is. He's quickly climbing up the ranks of the PGA Tour and won the U.S. Open last year. He will be looking to add to his trophy case this weekend and stands a great shot at doing so against a depleted field.
Three players to fade
Much of the press for any golf tournament as far as gamblers are concerned will go to the players that one "ought" to bet on. However, it is also a good idea to take a look at the players that you need to potentially avoid wagering on as well. For those who might not know, the term "fade" refers to a player or team that one should avoid wagering on.
Knowing who to avoid can be as important as knowing who to wager on. After all, you don't want to end up trapping some of your money on a player that only appears to have good value on the surface.
We have three players that we think you should avoid wagering anything on:
Nick Taylor (+6000 to win) – Taylor is the kind of golfer that you definitely want to fade. He's exactly the kind of player that almost appears to have tremendous value at first blush. Some people see the +6000 odds and think that they can snap up a big win on a player like this, but he actually has such long odds for a reason.
The 25-year-old Taylor is still a bit too inexperienced to be a real threat in this tournament. He has done exceptionally well on the Vancouver Golf Tour (VGT), but that hasn't exactly translated to big wins in American tournaments. It's simply not yet time to place a wager on Taylor to win it all at Pebble Beach. With a lack of success at the biggest stage, Taylor is unlikely to surprise this week. He ranks 123rd in GIR (Greens in Regulation %), a skill that is nice to have on these demanding courses.
Seamus Power (+2200 to win) – This seems like exactly the kind of bet that many gamblers are likely to jump on at a time like this. They might see the headlines about how Power was named PGA's "best player of the fall" and think that they need to grab him at +2200 odds to win this tournament. However, this appears to be the perfect trap bet.
Power is offered at just high enough of a rate to be tempting to many players, but he isn't quite the ultimate value that so many people would otherwise think that he was. He's a good golfer to be sure, but the fact that he was just splashed with the title of "best player of the fall" is likely to make his odds more inflated than they otherwise should be.
Power is a popular choice this weekend. You don't want to put yourself in a position where you are trapping good money on a name that has been overhyped headed into the Pebble Beach Pro-Am tournament, and that appears to be exactly what has happened with Power.
Justin Suh (+7500 to win) – Mr. Suh is an accomplished golfer, but he's also someone who simply isn't quite up to the calibre that he needs to be to win huge tournaments and get the kind of results that gamblers need to cash a big bet. Instead, he's a strong golfer who has the potential to be a player of the future, but even Suh himself admits that he has work to do.
Some bettors may be intrigued by Suh's long odds and a couple of decent finishes he's had recently. However, he ranks 200th on Tour in strokes gained around the green and 145th in strokes gained approaching the green. With some skinny greens on the courses this weekend, he's going to need to be better than that.
Sportsbooks include him as an option to win because he's competing in the tournament and he has a chance in theory to come out as the ultimate winner in one of these tournaments, but it's not likely that this will be his fate anytime soon. You can get +7500 odds on him to win it all, but those long odds are offered by the sportsbooks because they know it is unlikely that he will emerge as the victor.