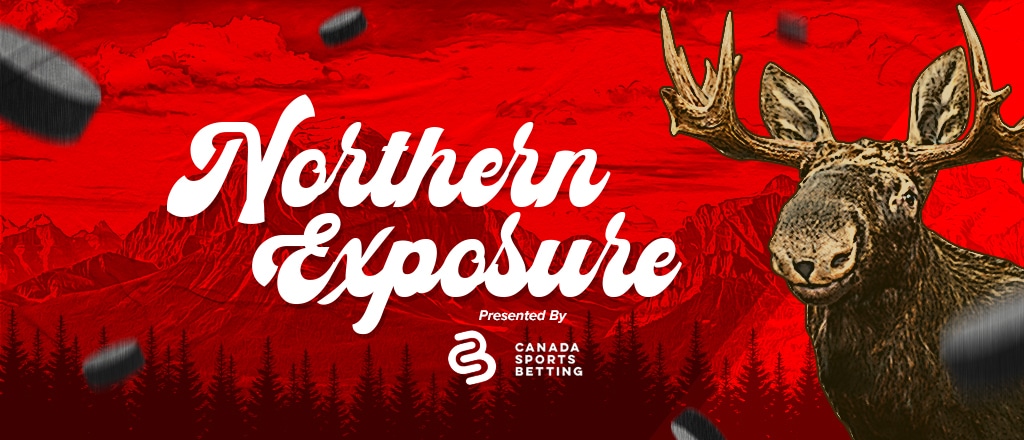 Each week, Canada Sports Betting recaps all the top sports betting and iGaming news in Canada, highlights the event of the week, and takes a look ahead at some of the most intriguing games to bet on over the weekend.
Event of the week
NHL playoffs
The second round of the NHL playoffs is underway, and both Canadian teams in contention for the Cup find themselves in early holes after dropping their respective series openers.
The Toronto Maple Leafs fell 4-2 to the Florida Panthers on home ice Tuesday, and will be back in action on Thursday night. They're -192 on the moneyline in Game 2 and the total is set at 6.5 goals at FanDuel.
Leon Draisaitl's four goals in Game 1 couldn't propel the Edmonton Oilers past the Vegas Golden Knights in Game 1 on Wednesday night. Vegas got two goals from Ivan Barbashev en route to a 6-4 victory on home ice. Game 2 will go on Saturday night and Edmonton is a -118 favourite to even the series at a game apiece. The total is set 6.5 goals.
AGCO deadline looming
Monday is the deadline for private iGaming operators in Ontario to submit their feedback and concerns regarding the Alcohol and Gaming Commission's proposed amendment to its regulations surrounding advertising.
Ontario's iGaming regulator is proposing a ban on online sportsbooks and casinos using active or retired athletes to promote their products in the province. The AGCO also wants to prohibit the use of cartoon figures, symbols, role models, social media influencers, celebrities or entertainers who are "reasonably expected" to appeal to minors.
The Canadian Gaming Association has been urging its members to provide feedback and concerns on the proposed changes to the Standards, which would come into effect three months following May 8.
After reviewing feedback, the AGCO could proceed with revising the standards as planned, or make modifications based on the concerns of operators.
Industry sources have indicated to Canada Sports Betting that a substantial amount of feedback is being given by operators in an attempt to find a middle ground on the issue. The potential financial impacts of banning celebrity endorsements could be significant for operators that have already partnered with athletes for marketing purposes.
BetMGM, Bet99, Caesars, Sports Interaction, BetRivers, FanDuel, PointsBet, and other private operators are currently using athletes and/or celebrities to endorse their respective products.
Money laundering policy review
Earlier this week, CTV reported that the AGCO will be investigating the actions of Ontario casinos to ensure they acted in accordance with their money laundering policies following the suspicious transactions made by a single man who made more than $4 million in buy-ins.
"With the police investigation now complete, the Alcohol and Gaming Commission of Ontario's Anti-Money Laundering Unit will be initiating a compliance review to assess whether casino operators met their regulatory obligations under the Registrar's Standards," the AGCO said in a statement to CTV.
The AGCO recently updated its anti-money laundering policies last year for Ontario's casinos, including a requirement to "ascertain and reasonably corroborate a patron's source of funds," as a way to stop money laundering.
CTV is reporting that the volume of suspicious cash transactions reported in Ontario casinos increased to $372 million in 2022 after several years of plummeting figures due to pandemic-related casino closures.
Gateway Casinos has also grabbed headlines recently as it slowly reopens its Ontario locations following a major cyber-attack that shut down operations for over two weeks.
PointsBet Canada's earnings
Several major operators reported earnings this week, including PointsBet. PointsBet's Canadian business had a solid quarter, growing 21% on a quarterly basis to $6.1 million total net win (Australian dollars) for the three-month period ending March 31.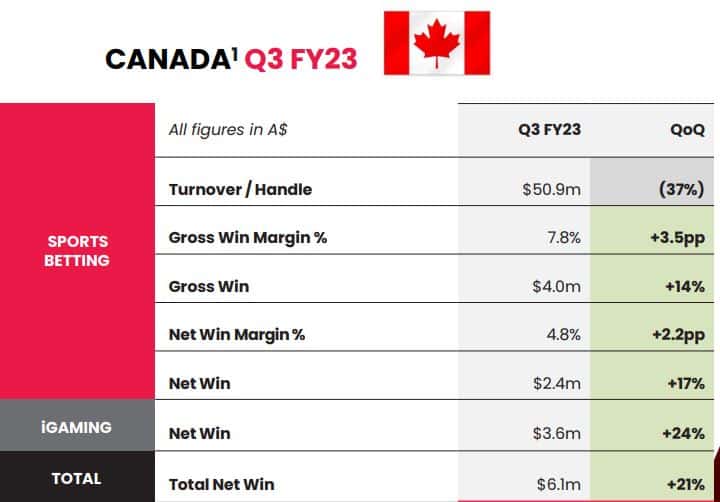 The operator is currently in discussions with multiple parties in respect to potential transactions that would involve part, or all, of its
North American business. A potential sale could impact PointsBet's operations in Ontario.
PointsBet was one of the first operators to launch in Ontario when eligible in April of last year.
IBIA's sport integrity report
The International Betting Integrity Association, the leading global voice on integrity for the licensed betting industry with a goal of combating betting corruption to protect the integrity of sport and of their businesses, released its 2023 Q1 Integrity Report on Wednesday.
IBIA reported a total of 40 sports betting alerts to relevant authorities concerning nine sports during Q1 2023. The majority of suspicious alerts came from sporting events in Europe (24), while only two were reported in North America. Soccer (15 alerts) and tennis (12 alerts) produced the most suspicious betting activity. There was only one instance of concerning betting activity in Canada that stemmed from a soccer game. The report didn't specify any details on which leagues or teams the alert involved.
The Q1 2023 alerts total of 40 is a decrease of 20% when compared to the revised Q4 2022 (50 alerts).
In Canada, the Canadian Centre for Ethics in Sport monitors sport integrity issues domestically.
The report was published one day after some suspicious betting activity was reported at a BetMGM retail sportsbook in Ohio on an NCAA baseball game between Alabama and LSU. Alabama's head coach was then fired on Thursday.