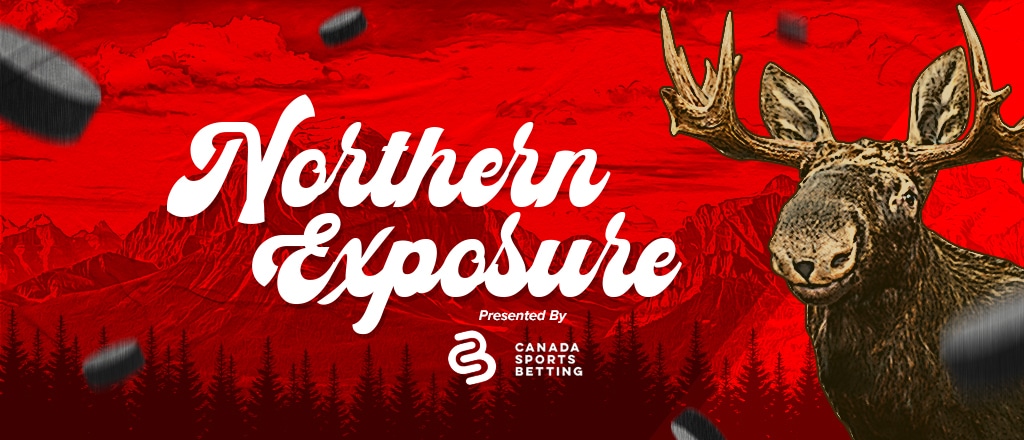 Each week, Canada Sports Betting recaps all the top sports betting and iGaming news in Canada, highlights the event of the week, and takes a look ahead at some of the most intriguing games to bet on over the weekend.
Our top stories this week
Event of the week
NHL – Stanley Cup Final
The field has narrowed to two teams as the Stanley Cup Final will begin on Saturday in Vegas.
The Golden Knights are -135 series favourites at BetMGM over the Florida Panthers (+110) and Vegas is -130 on the moneyline to take Game 1 of the best-of-seven series at home.
BetMGM is reporting as of Thursday morning that 64% of bets and 89% of handle are on the Panthers to win the Cup.
Panthers goaltender Sergei Bobrovsky has been outstanding this postseason, posting an 11-2 record with a 2.21 GAA and .935 SV%.
Rivalry launches app in Ontario
Toronto-based Rivalry launched an iOS mobile app in Ontario on Wednesday.
Users will now be able to access that Milennial and Gen-Z-focused platform from their mobile phones and wager on the most comprehensive catalog of esports in the province. Popular games like Counter-Strike: Global Offensive, League of Legends, and Dota 2, as well as top mobile titles including Call of Duty: Mobile, Free Fire, and Mobile Legends: Bang Bang will be accessible. Users can also wager on a range of traditional sports using the app.
"Mobile betting is a significant addition for our Ontario operations and core audience of Millennial and Gen-Z consumers that prefer the flexibility of betting on their phones," said Rivalry Co-founder and CEO Steven Salz. "Launching a mobile app adds an important layer of accessibility to our product, increasing our addressable market in Ontario, and allowing us to bring esports betting to more customers in the region and ultimately grow the category."
Rivalry has seen an average month-over-month growth rate in esports betting of 15% since getting licensed in Ontario and launching in the province in April 2022. The operator boasts an active user base that consists of 97% Millennial and Gen-Z bettors.
Rivalry's iOS mobile app is available to Ontario residents 19+ and can be downloaded on the Apple App Store.
theScore's next golf activation
One year after allowing golf fans to a literally get a bird's-eye view, theScore Bet will be allowing fans to have an on-course experience this year at the RBC Canadian Open.
Fans will have the opportunity to play a 150-yard, par-3 hole on the grounds at Oakdale Golf and Country Club in Toronto. The activation is free and it will mock the pro experience. Fans will be treated to a clubhouse, caddy, swing coach, clubs and gear, and an official leaderboard. Prizes will also be available.
"For this year's RBC Canadian Open, we wanted to build on the excitement from last year and bring fans even closer to the action. So, we've gone from the sky with Skyline Seats, onto the course, with a first-of-its-kind experience, allowing fans to actually play a full hole at the event with our Hole Zero," Senior Vice President, Content and Marketing, Aubrey Levy said in a press release. "We know golf fans are always eager to get as close to the action as possible, and now they'll be able to do so right on the course and in a premium and unique way right alongside the pros. Hole Zero is another extension of our brand and activation strategy as we focus on adding real value for fans across our portfolio of partnerships and platforms."
Fans can access the activation from June 8-11 during the tournament and they can secure their spot by visiting theScore Bet's HOLE ZERO Qualifiers located at the Fare Way, the RBC Canadian Open Fanzone, and the Driving Range.
theScore Bet's Members Lounge is also returning to the event this year. The premium hospitality space features complimentary food and beverages and views across the 9th fairway for fans 19+.
theScore Bet is the official gaming partner of Golf Canada.
CCES Symposium concludes
This past Tuesday and Wednesday, the Canadian Centre for Ethics in Sport (CCES) and McLaren Global Sports Solutions (MGSS) co-hosted the 2023 Symposium on Competition Manipulation and Gambling in Sport in Toronto.
Stakeholders gathered to discuss the state of sports betting and competition manipulation in Canada, and around the world, with the goal of developing and creating practicual solutions to mitigate the risk of competition manipulation in Canada.
One of the topics discussed was the CFL's new match manipulation policy. The CCES, in conjunction with McLaren Global Sports Solutions, has launched a new e-learning course to educate CFL players and personnel on the details of the new policy, which is the first of its kind for a professional league in Canada.
The CCES says a single CFL game can generate roughly $6 million in wagers from the around the world, so it was important to update the league's ancient match-fixing policy to ensure the integrity of the league and sport moving forward.
An announcement was also made at the event that FanDuel, Betway, and bet365 will invest $300,000 over three years to create an education program for athletes and support staff in Canada.
NorthStar's Q1 financials
Last Wednesday, NorthStar Gaming released its financial results for the three-month period ending March 31.
The operator reported $139.5 million in total wagers in the first quarter, an increase of 24% from Q4 2022. Gross gaming revenue was $4.4 million in Q1 2023, an 8% increase over Q4 2022. NorthStar also reported a gross margin of $1.2 million in the first quarter, an increase of 20% from Q4.
"Q1 was another consecutive quarter of growth and gross margin expansion for our business as our unique positioning at the centre of both iGaming and media has continued to pay dividends," said Michael Moskowitz, CEO and a founding partner of NorthStar, in a release. "We are strategically focussed on continuing to grow our player base in Ontario and beyond as we leverage our recent acquisition of Slapshot Media Inc. to introduce players outside of Ontario to NorthStar's brand."
Last month, NorthStar acquired Slapshot Media Inc., an iGaming and managed services company that works with spreads.ca. The move will allow NorthStar to expand its products beyond Ontario to other parts of Canada in the future.
NorthStar is currenty only licensed in Ontario and is offering iCasino and online sports betting products.