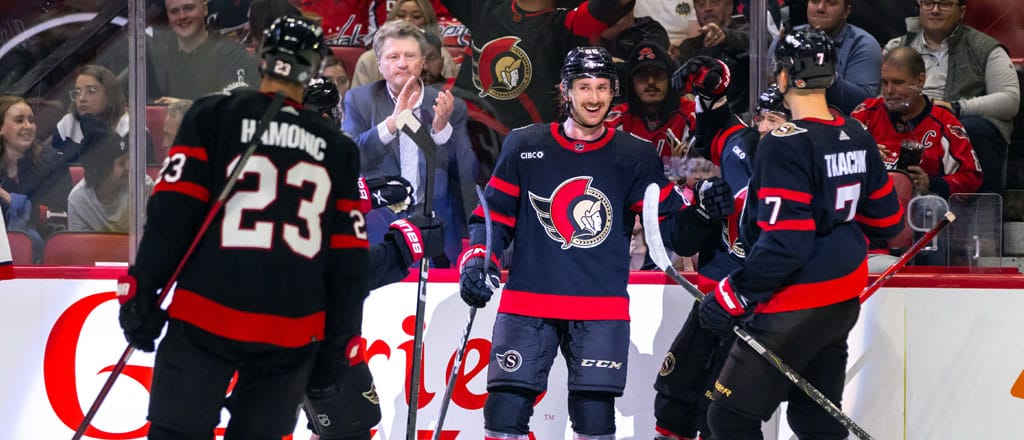 Welcome back to HNIC Coast to Coast, Canada's favourite National Hockey League weekend preview column, as voted by no one in particular. Every Friday, you can check in with Canada Sports Betting to get the info you need to follow along with Saturday and Sunday's Canadian NHL action. This weekend, we have six games on tap involving all seven Canadian teams. Let's dive in!
1:00 p.m. ET HNIC Pre-Headliner: Detroit Red Wings @ Ottawa Senators
For those who were high on the Ottawa Senators making the playoffs this year, this first week and change has been a start from the heavens. The Sens have the best record of any Canadian team out of the gate, losing their season opener to Carolina but stringing together three consecutive wins at home against the Flyers, Lightning, and Capitals. While some may say those are two bad opponents and one missing a key piece, the points all count the same – the Lightning pair arguably more so, given what the Atlantic Division playoff race will likely look like in April.
A bigger reason for tempered expectations may come from their finishing. Ottawa has converted on nearly 15% of its shots out of the gate, way above the league average of 10%, which in itself is historically higher in the opening weeks as goalies get into their groove. At 5-on-5, they've scored 13 goals on 6.9 expected goals, nearly doubling the predicted quality of their shots. It remains to be seen how long they can well over-shoot expectations, but again, you take them when you get them. It's not like they've been bad defensively either, allowing just 10 goals so far.
Saturday afternoon, they'll get a chance to go for four in a row against the Red Wings, who have also been shooting at a 14% clip en route to an identical 3-1 record, right down to losing the first game and winning the next three. Someone's win streak will snap in this one. Our projection model believes it'll be Detroit's with Ottawa's expected value sitting at -131 as of this afternoon, compared to the -150 that is currently being offered.
A big storyline in this game will revolve around Alex DeBrincat, who was traded from Ottawa to Detroit this summer. His start with the Red Wings has been electric, picking up five goals and three helpers in four games, good for the current league lead in points. He might be a player to watch to keep the streak going with a point or a goal against his former team.
Bet on Red Wings vs. Senators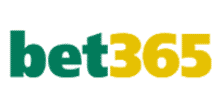 DET +130
OTT -150
10:00 p.m. ET HNIC Headliner: Winnipeg Jets @ Edmonton Oilers
Neither the Jets nor the Oilers have had the start they wanted, with both teams entering Saturday night with a 1-3-0 record and a -6 goal differential. In the Jets' case, they dropped their season opener to the Flames, beat the Panthers in their home opener, and lost to Los Angeles and Vegas in the following pair of games, conceding all of their points to in-conference opponents. The Oilers are slightly better off in that regard, but also have a much weaker draw of competition that they've succumbed to, dropping a home-and-home against Vancouver, beating Nashville, and then losing to the openly-rebuilding Flyers (who, to their credit, have started hotter than expected).
Oilers coach Todd Woodcroft didn't pull punches after the Philadelphia loss on Thursday, saying the effort was "certainly not f***ing good enough", and that the team lacked urgency and layers of effort. It took the Oilers until the late second period to put up their lone tally, a backhand in the slot from Zach Hyman, and despite being the trailing team and the better roster on paper, were wallopped 16-4 on the shot chart in the third period. The Jets have been pretty stingy opponents for teams in terms of giving up shots so far, though with Connor Hellebuyck and Laurent Brossoit failing to hold a save percentage above even .850, there might be room for the Oilers to take advantage.
On Winnipeg's end, I want to see if Kyle Connor keeps shooting at the rate that he has been to start the year. Over his first four games, he's put five, seven, two, and six pucks on goal for a total of 20 over four games. As it stands, I still see Edmonton as a decisive favourite in this game, and our model reflects that as well.
Bet on Jets vs. Oilers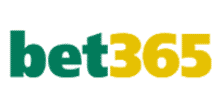 WPG +160
EDM -180
Other Canadian NHL Games On Saturday
There are four other games in Canadian NHL action on Saturday:
Vancouver Canucks @ Florida Panthers, 7:00 p.m. ET – The Canucks have been a mixed bag of late, creating an early buzz with their wins against the Oilers before getting shut out by the Flyers on Tuesday and losing to the Lightning on Thursday. Which side of them was the real one? Were they truly as good as they were in the first week, or did they just catch a struggling Edmonton team at an opportune time? They'll get a chance to prove themselves here, though they project as early underdogs. Florida's price of -140 is in line with its projected win percentage.
Washington Capitals @ Montreal Canadiens, 7:00 p.m ET – While they still look like a team capable of eclipsing their full-season points line in the right circumstances, Montreal received a huge blow to its hopes of eclipsing that and marching towards a playoff position when Kirby Dach tore his ACL and MCL last Saturday. His season is unfortunately over, leaving a big void in the forward group. In the short term, they face a Capitals team that's struggling mightily out of the gate, a point made most obvious by Alex Ovechkin's first-ever back-to-back pair of games without a shot on goal. The Caps are very slight favourites here, though it's as close to a pick'em as can be on paper.
Toronto Maple Leafs @ Tampa Bay Lightning, 7:00 p.m ET – It's been a tough week for the Maple Leafs, whose new additions have bordered on subtraction out of the gate, and with Auston Matthews unable to keep up a three-goals-per-game pace, the rest of the group has failed to meet the challenge. They were unable to beat their Round 2 playoff foes in the Panthers on Thursday, so might they have more success against the team they beat in Round 1? Without Andrei Vasilevskiy in the Tampa goal, the odds are in their favour. We'll go into greater detail tomorrow in a dedicated preview.
| Away Team | | | Home Team | Time (ET) |
| --- | --- | --- | --- | --- |
| Vancouver Canucks | +120 | -140 | Florida Panthers | 7:00 PM |
| Washington Capitals | -115 | -105 | Montreal Canadiens | 7:00 PM |
| Toronto Maple Leafs | -130 | +110 | Tampa Bay Lightning | 7:00 PM |
All Odds Courtesy of bet365 Sportsbook Ontario
Sunday Canadian NHL Action
There is just one game in Canadian NHL action this Sunday:
Calgary Flames @ Detroit Red Wings, 5:00 p.m. ET – The Flames will get the benefit of rest when they roll into Detroit to take on the Red Wings on Sunday afternoon. Their opponents will have played Ottawa the night before, with the Flames having Saturday off following a game Friday night against Columbus. A win Friday could send them into Michigan with a win streak, and points in four of five games. We project them as slight favourites, with an expected win percentage of 52%, meaning implied odds of -108.
| Away Team | | | Home Team | Time (ET) |
| --- | --- | --- | --- | --- |
| Calgary Flames | TBD | TBD | Detroit Red Wings | 5:00 PM |
All Odds Courtesy of bet365 Sportsbook Ontario
The Puck Portfolio
For more information on this weekend's games, check out the Friday episode of The Puck Portfolio, Canada Sports Betting's weekday NHL show hosted by Andy MacNeil, who was Hockey Night in Canada's betting expert last season.