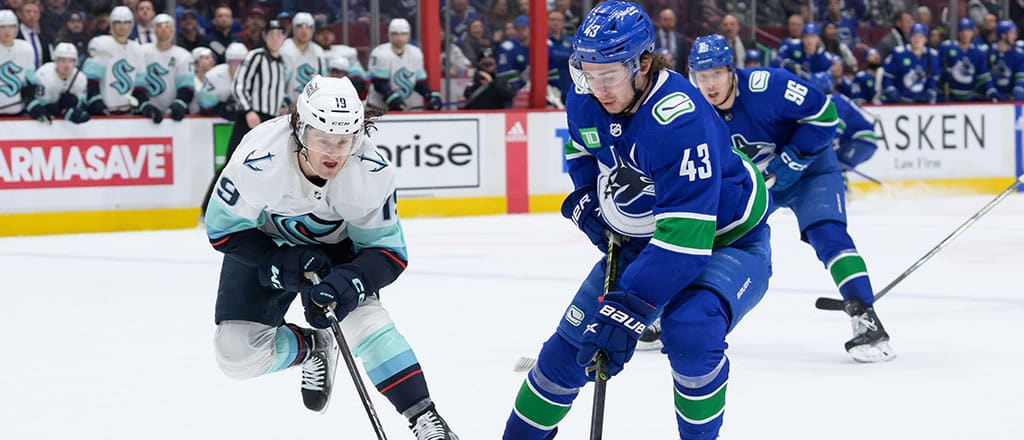 Welcome back to HNIC Coast to Coast. Every week, we take a look around the Canadian National Hockey League landscape, to see what each team is up to on Saturday and Sunday. This week, the Ontario teams are in Sweden, while the other five chip away at their seasons from this side of the pond. Let's dive in!
7:00 p.m. ET HNIC Matchup: Montreal Canadiens @ Boston Bruins
For the second time in as many Saturdays, the headlining matchup brings us back to one of hockey's most storied rivalries. Last week, it was the Habs hosting the B's at the Bell Centre, while this time around, it's the TD Garden adding another chapter to the book. The Bruins enter this game with a somehow better record (16-1-2) than they had last year, while Montreal hasn't won a game in regulation in nearly a month. If you didn't watch last Saturday's game, you would probably read the above and assume that Boston dominated the last game.
In reality, it was quite close throughout, and Montreal ended up the victor. After all, I did say regulation wins, and those three Boston losses have to come from somewhere. Montreal has always had a knack for looking down at their crest and playing up to big games, and this was no exception, as they kept the shot and goal battles tight, scored two in the span of 27 seconds in the second period to give them some elbow room, and in overtime, Kaiden Guhle put the icing on the cake.
Now, I'd still put the heavy favourite tag on the Bruins despite the above. They'll be hungry to get that win back, especially since it's only two games behind them. In Montreal's case, they're reeling off of three consecutive regulation losses. I expect the Habs to be pesky, but the Bruins to stay well on top – even a puck line bet should be reasonably comfortable.
Bet on Canadiens vs. Bruins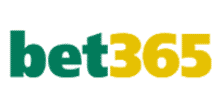 MTL +225
BOS -275
10:00 p.m. ET HNIC Headliner: Seattle Kraken @ Vancouver Canucks
The Vancouver Canucks are edging towards their first inflection point of adversity this season, though it hasn't fully come yet. Since last Saturday, the team has lost to Toronto and Calgary in convincing fashion, had to come back to beat an ice-cold Islanders team in overtime, and had their only regulation win of the bunch against the Canadiens – who, as we asserted above, have struggled to control games over the past month. Now, a 2-1-1 stretch is definitely nothing to worry about on the face, and if you mentioned that those would be the types of weeks the team would have at the start of the year, it would be seen as a positive rather than a negative.
Nevertheless, after about a month of beating the brakes off the rest of the league, it does have some wondering if there's a window for things to start sliding the other way. After all, while the Canucks have dominated in a lot of ways – particularly their best players in Elias Pettersson, Quinn Hughes, Thatcher Demko and JT Miller – a lot of what's underneath still looks just decent. Those concerns are paired with the worry about what happens when the sticks and gloves are a little less hot – shooting and save percentages in the top five are unlikely to stay as high forever, even if you trust the stars to score and Demko to be a Vezina-conversation goaltender.
In fact, an example of why regression can be unnerving will stand across the ice from them on Saturday. Seattle had some of the league's best puck luck last year and rode it to a huge standings spike, and have had the opposite fortune slip them out of the playoff picture once more this year. The excellent news for the Canucks is that they've built up a lot of padding over the past few weeks and that if you're looking at this as a marathon and not a sprint, the inevitable first cold stretch will be very instructive to what types of players you have in the room, and who is in it for the right reasons. You'll get a better idea of whether the group is worth seeing through from that than you will from the vibes while the sticks are hot. Vancouver would be fine with putting that off for a while longer, though, especially with an opportunity to beat a new regional rival on home ice on Saturday Night. The two teams split their season series last year and both will be frothing at the mouth for an edge here.
Bet on Kraken vs. Canucks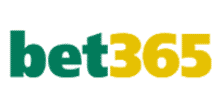 SEA +140
VAN -160
Other Canadian NHL Games On Saturday
There are four other games in Canadian NHL action on Saturday:
Minnesota Wild vs. Ottawa Senators, 11:00 a.m. ET – Minnesota finally joins the rest of the club in Sweden, playing the first of their pair of games on Saturday morning. On the other side, they have the Senators, who won in incredibly dramatic fashion on Thursday against Detroit. Ottawa went up 4-0, coughed up the lead entirely in the second, and then won with two seconds remaining in overtime with a mid-air swing from Tim Stutzle that could earn him a call-up to the Blue Jays. They'll hope to carry the start and finish of that game into this one, rather than the middle chunk.
Edmonton Oilers @ Tampa Bay Lightning, 4:00 p.m. ET – While it felt like Jay Woodcroft got the short end of the stick when he was fired by the Oilers earlier this week, you can't argue with the results for Kris Knoblauch so far. The new head coach is 2-0, carrying the momentum from Woodcroft's final game and extending Edmonton's winning streak to three, good for over half their victories so far this year. They made the most of a matchup against an offensively anemic Islanders team, and while they fell behind 3-1 to Seattle in the opening 40 minutes, a late-game natural hat trick from Evander Kane pulled them all the way back. Edmonton can't rely on a new player scoring one of those few days (Zach Hyman did it two games prior), but they're good boosts toward the right direction, especially when they come from players besides McDavid and Draisaitl.
New York Islanders @ Calgary Flames, 7:00 p.m. ET – Speaking of teams going in the right direction in Alberta, how about the Flames? After losing six in a row in October and early November, they've now gone 4-1-1 in their last six, including back-to-back wins over Montreal and Vancouver. Nazem Kadri has eight points in as many games after putting just one assist on the board in his first eight, and Jonathan Huberdeau put up a goal and assist on Thursday that feels like a bit of an inching sign. Jacob Markstrom was excellent this week as well, picking up two wins and stopping 54 of 57. The Islanders, on the other hand, have lost seven in a row, and have scored more than three goals just twice this year.
Arizona Coyotes @ Winnipeg Jets, 7:00 p.m. ET – Wrapping up our Saturday lineup is the battle of the Former and Present Jets, and both are looking pretty good compared to expectations. Winnipeg are yet to slip off the map and after starting the season 1-3, have gone 7-2-2 in their last eleven, going pointless only against two contenders in Vegas and Dallas. The Yotes always feel like they're perpetually rebuilding, but are 5-2-2 in their past nine with players like summer acquisition Sean Durzi and rookie phenom Clayton Keller leading the way. Also, former Canucks, Leafs, and Senators prospect Michael Carcone has found a way to be a legitimate NHL producer at 27 years old? Wild, I know.
| Away Team | | | Home Team | Time (ET) |
| --- | --- | --- | --- | --- |
| Minnesota Wild | -110 | -110 | Ottawa Senators | 11:00 AM |
| Edmonton Oilers | -125 | +105 | Tampa Bay Lightning | 4:00 PM |
| New York Islanders | +120 | -140 | Calgary Flames | 7:00 PM |
| Arizona Coyotes | +135 | -155 | Winnipeg Jets | 7:00 PM |
All Odds Courtesy of bet365 Sportsbook Ontario
Sunday Canadian NHL Action
There is just one game in Canadian NHL action this Sunday:
Toronto Maple Leafs vs. Minnesota Wild, 8:00 a.m. ET – The grand finale of the Swedish global series drops very, very early on Sunday morning, as the Maple Leafs take on the Wild in what will be a back-to-back for Minnesota, and a second in three for Toronto. We'll have a more in-depth preview of this game on Saturday evening.