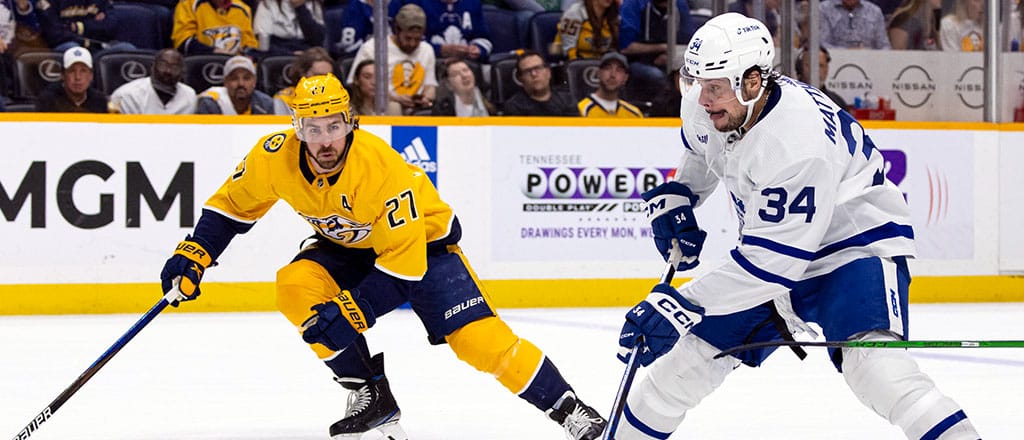 It's Saturday night, and the biggest party in Nashville is happening not at the bars or the music venues, but at Bridgestone Arena, as the Toronto Maple Leafs come to town in hopes of capping a five-game road trip with an exclamation point. The blue and white have an opportunity to extend their win streak to four games, but in their way stands a Predators team that, while not stacked with talent, will always give you an honest effort.
Bet on Maple Leafs vs. Predators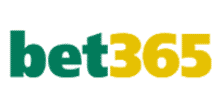 TOR -150
NSH +130
Toronto wraps up their road trip as favourites in Smashville, currently sitting at -145 on the moneyline.
Maple Leafs vs. Predators odds
All odds courtesy of

About the Maple Leafs (5-2-0 SU, 3-3-1 ATS, 2-3-2 o/u)
The Maple Leafs extended their win streak to three games on Thursday, guaranteeing a winning record on their early-season road trip. As we said when previewing their game against the Dallas Stars, there was ample reason to believe that the teams weren't going to give us a lot of goals to work with, and boy did they deliver on that. Or didn't deliver. Depends on how you look at it.
Either way, what I mean is that it was the expected low-scoring, low-margin affair. The Leafs got things started midway through the first period thanks to a great individual effort by William Nylander in a 4-on-4 sequence, which led to him finding a slot-positioned Morgan Rielly to take the lead. The Stars responded in the second with a goal from former Leafs forward Mason Marchment, but that was short-lived, as Mitch Marner put Toronto back ahead with two minutes to go in the frame.
The goal from Marner, his second of the season, was a much-needed one for the 26-year-old winger, who has put points on the board but struggled to create in his usual way to start the season. Granted, a snapper in the slot isn't the most common shot for him either, but a confidence-booster is a confidence-booster no matter how you get it. In the third, Tyler Bertuzzi added some insurance by redirecting a Rielly point wrist shot, and John Tavares capped the game off with an empty netter with eleven seconds left.
It wasn't the most dominant effort from the Leafs – they were once again limited to a lower-than-average amount of shots on the opposing goaltender, sending 23 on Scott Wedgewood. But it was enough given how much time they spent with the lead, and with Joesph Woll having another great night, it came together to get the job done.
About the Predators (3-4-0 SU, 4-3 ATS, 2-4-1 o/u)
Taking on Toronto tonight are a team in transition in the Nashville Predators. Barry Trotz is back in the fold after a few years away, but this time it's not as the coach – rather, he's the one who replaced David Poile to become the team's second-ever general manager. While Trotz had a reputation for being a defence-first coach for most of his career, his ambitions as a GM involve the pursuit of game-breaking talent and hope for a high-energy Nashville roster for years to come. After all, Trotz's best years in both the regular season and playoffs always came when he had offensive firepower – the tight defensive ships were always a matter of making due with the pieces available to him.
With that said, the current roster isn't there yet, and the theme for this year appears to be establishing a culture of hard work. Part of that pursuit included taking in two of Toronto's 2023 Trade Deadline rentals in Ryan O'Reilly and Luke Schenn to serve as mentors on both ends of the roster. The Leafs will see ROR for the first time tonight, though Schenn's reunion will have to wait a little while longer.
Nashville comes in with a below-0.500 record, but have only really been thumped once this year. Outside of a 6-1 loss to Edmonton on the 17th, their three other losses to Tampa, Boston, and Vancouver – a pretty decent run of opponents – have all been by a goal or by a goal and an empty netter. Their wins have all been by 3 or more goals, and while one was against the impossibly bad Sharks, the Kraken and Rangers aren't slouches.
Needless to say, they're not a team to be taken lightly, even if they're one that is beatable with a full effort and commitment to a game plan.
Last Matchup
The Leafs faced the Predators twice last season, both times coming out with nailbiters. Their most recent game against them was in Nashville back in March, and it was John Tavares who led the way, picking up two goals and an assist in a 3-2 victory. Gee, if only there were a streaking John Tavares still around right now…
Projected Lineups
Toronto Maple Leafs
OPPONENT TEAM
Forwards
Calle Jarnkrok – Auston Matthews – Mitch Marner
Tyler Bertuzzi – John Tavares – William Nylander
Matthew Knies – David Kampf – Max Domi
Noah Gregor – Pontus Holmberg – Ryan Reaves

Defence
Morgan Rielly – TJ Brodie
Mark Giordano – Timothy Liljegren
William Lagesson – John Klingberg

Starting In Goal
Ilya Samsonov
2-1-0, 0.831 SV%, 4.33 GAA
, Forwards
Filip Forsberg – Ryan O'Reilly – Jusso Parssinen
Samuel Fagemo – Colton Sissons – Gustav Nyqvist
Kiefer Sherwood – Thomas Novak – Luke Evangelista
Yakov Trenin – Michael McCarron – Cole Smith

Defence
Roman Josi – Dante Fabbro
Ryan McDonagh – Alexandre Carrier
Jeremy Lauzon – Tyson Barrie

Starting In Goal
Juuse Saros
3-4-0, 0.901, 2.58 GAA
William Lagesson will make his Leafs debut tonight, coming in for Jake McCabe (more on that in the injuries section). Lagesson has played five games for the Marlies this year, picking up an assist. Last year, he spent his full season with the AHL's Chicago Wolves, picking up ten goals and 32 points in 65 games, and in his NHL career to date with Edmonton and Montreal, he has no goals and seven assists in 60 games. The 6'2 Swede, originally drafted by Edmonton in 2014, was signed as a free agent in July.
On Nashville's side, even their rebuilding form feels familiar – a forward group that isn't overwhelmingly threatening, a strong defensive unit, and great goaltending. It's been their MO for almost their entire history, so why stop now?
Ryan O'Reilly to score a goal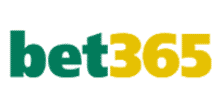 +165
Key Injuries
Jake McCabe will miss "some time", according to the Maple Leafs, after suffering a lower-body injury against the Stars on Thursday. On Nashville's end, Toronto will not get a chance to meet back up with Luke Schenn, has he suffered his own lower-body injury a couple of weeks ago and still has a few weeks remaining. Up front, Cody Glass was given 7-10 days as his status for, you guessed it, a lower-body injury on the 20th. So it's entirely possible he sneaks his way back into the lineup tonight, but there's no confirmation there.
Betting trends
Toronto is 7-3 against Nashville in their last ten games, but like their history with Dallas leading to the game prior, you're often looking at low-scoring nail-biters. Toronto is 4-6 against the puck line in that same stretch, and the total goals have hit the under 7 of 10 times.
The road has been kind to Toronto lately, as they're now 8-2 in their last ten. Once again, though, that's a low-scoring path – they've hit the under 7 of 10 times, and the over just twice.
Nashville are 5-5 in their last ten, and 6-4 in their last 10 at home. They too aren't scoring a lot of goals, hitting the over 4 of 10 times in both situations. Bit by bit, this veers into Too Good To Be True territory…
Player Prop Trends
If you need a shot taken, look to Filip Forsberg. He's put 33 on goal in just six games this year, more than the next two Nashville forwards combined. Incredibly, he has just one goal from his efforts.
Most of the usual suspects are having trouble lighting the lamp, in fact. The only two players with more than two goals on the roster? Colton Sissons and Thomas (Tommy) Novakwho each have four and are each shooting over 30% right now.
I've talked up John Tavares' point streak a few times now, but William Nylander also has one extending from Day 1 of the season. In seven games, he's picked up 11 points. Unlike Tavares, he didn't require an empty netter to keep his going against Dallas, instead making an incredible play to Morgan Rielly. He's picked up assists in six of those seven games.
Wagers To Consider
You saw what I just mentioned about Forsberg having over five shots per game, right? Well, he's -130 to clear 3.5 shots on goal, which isn't even the highest shot line in this game (Auston Matthews has 4.5). I'd be all over that, especially since he has a goal slump to shoot his way through right now.
If you like that second-line hot streak to keep on chugging, bet365 has a boosted Same Game Parlay which sees Toronto win, Nylander picking up an assist, and Tavares getting another goal. Who knows if they can keep this up, but if they do, the regular +426 odds jump to +500 with the boost.
If you like Ryan O'Reilly to give a little back to the Leafs in his first game since being with the team, he's +165 for an anytime goal, and -130 for a point.
All things considered, I wouldn't be shocked if this was a relatively quiet night, but one Toronto can take control of in a way similar to Thursday. As such, the Leafs being +170 on the puck line with a -1.5 goal margin is worth considering.