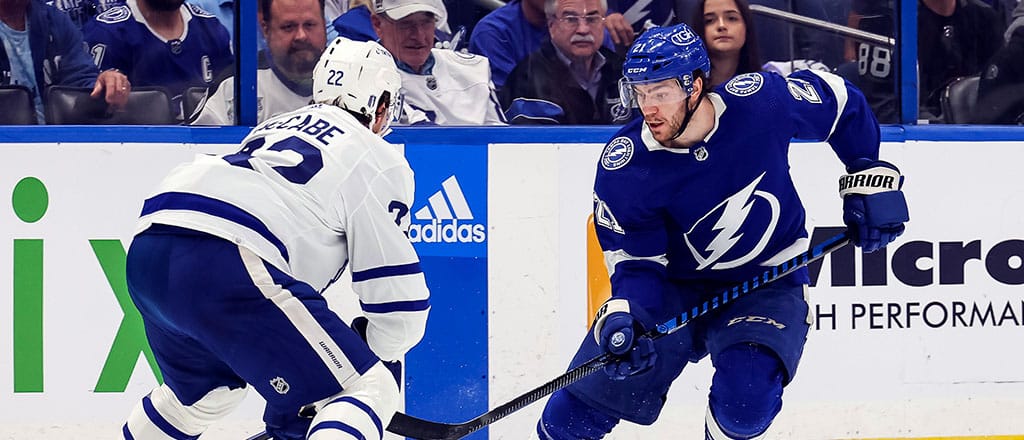 Toronto's road trip got off to the wrong foot on Thursday night. With hopes of a statement game against the team that eliminated them from the playoffs last year, the Leafs instead looked meek in a 3-1 loss to the Florida Panthers. A couple of days rest and a short trip to the next step could do the team some good though, as they return to the scene of their biggest win of recent times to take on the Tampa Bay Lightning, who are very short-handed in a key area.
Bet on Maple Leafs vs. Lightning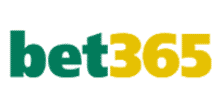 TOR -135
TBL +115
Toronto, despite being on the road and having a rocky week, are the favourites in this game, sitting at -135.
Maple Leafs vs. Lightning odds
All odds courtesy of

About the Maple Leafs (2-2 SU, 1-2-1 ATS, 2-1-1 o/u)
As mentioned in the intro, it was a tough night out on Thursday. Toronto limited the Panthers to just 24 shots on goal, but just like the playoffs, the Panthers didn't need a lot of them, just enough of them. Kevin Stenlund and Oliver Ekman-Larsson each scored their first goals of the season within minutes of each other in the dying minutes of the first – Stenlund's goal coming off a snipe following a failed clear by John Klingberg, and OEL's tally coming through a double-screened wrister from the point. Toronto got themselves within one midway through the second via Mitch Marner's first goal of the year, but the powerplay rebound was the only time they were able to beat Sergei Bobrovsky.
Beyond the result, a lot of people were expecting a show of Toronto's newfound assertive toughness, be it through the new acquisitions or through their returning class feeling eager for revenge. The players the Leafs had the biggest reasons to begrudge weren't available to go up against, but ultimately, there was little there in terms of initiation or even response. I don't think this is something that matters as much as most, but with "snot" being the buzzword of the summer from the front office, failure to meet it will become a talking point if it doesn't turn around.
About the Lightning (2-2-1 SU, 2-3 ATS, 3-1 o/u)
For Tampa Bay, the theme of these next few months is going to be staying afloat. No longer seen as the absolute top class of the Atlantic Division, there won't be as many games where the standings points are optional, and with superstar netminder Andrei Vasilievskiy out for the first two months, that becomes all the more challenging.
With 20 goals allowed through five games, you can see why. Now, it's not all on Jonas Johansson and Matt Tomkins, who are in unenviable positions, but it would obviously help to have one of the best of his generation in between the pipes instead. Tampa is yet to have a game where their goalie has allowed fewer than three – even Toronto's trio on Thursday included an empty netter – but the stars haven't fully aligned upfront either. Nikita Kucherov, Steven Stamkos, Brayden Point, and Victor Hedman have had flashes, but not sustained ones as a group. If they can start getting that, they can likely lean in and hold the for the next six-to-eight weeks before shifting back to two-way hockey again.
Will that come tonight? If the last playoffs were any indication, it could be tough – the Leafs kept all four at bay in the playoffs. But it's a new season, and they'll be looking to write a new story.
Last Matchup
Thursday night was a return to the scene of heartbreak, but tonight is the return to a scene of jubilation. The teams have slightly changed, but the last game these two faced each other in was the one where the Maple Leafs picked up their first playoff series win since 2004. Unfortunately for them, it still remains their only one, but that's what this year is all about fixing, right?
Projected Lineups
Toronto Maple Leafs
Tampa Bay Lightning
Forwards
Tyler Bertuzzi – Auston Matthews – Mitch Marner
Matthew Knies – John Tavares – William Nylander
Max Domi – David Kampf – Calle Jarnkrok
Noah Gregor – Pontus Holmberg – Ryan Reaves

Defence
Morgan Rielly – TJ Brodie
Jake McCabe – Timothy Liljegren
Mark Giordano – John Klingberg

Starting In Goal
Ilya Samsonov
(2-1-0, 0.861 SV%, 3.67 SV%)
Forwards
Alex Barre-Boulet – Brayden Point – Nikita Kucherov
Steven Stamkos – Anthony Cirelli – Brandon Hagel
Tanner Jeannot – Nick Paul – Waltteri Merela
Conor Sheary – Luke Glendening – Michael Eyssimont

Defence
Victor Hedman – Erik Cernak
Mikhail Sergachev – Darren Raddysh
Calvin De Haan – Nicklaus Perbix

Starting In Goal
Jonas Johansson
(2-1-1, 0.894 SV%, 3.53 GAA)
The first player-for-player comes for the Maple Leafs today, with rookie Fraser Minten coming out and Pontus Holmberg coming in. This pushes David Kampf up to the third line, and the hope is that it gives him the ability to play more defensive zone shifts, as his fourth linemates were not players you wanted to be hemmed in with. Now, I'm personally not sure how this is going to work with Max Domi not being a stalwart in his own end either, and it just puts Holmberg in an unenviable position to prove himself, but that's what the team is going with.
On Tampa's end, they're mostly skater-healthy, but an injury to Tyler Motte (more on that later) gives Alex Barre-Boulet one more opportunity to prove he can hang with the big boys. "ABB" has been one of the AHL's best players in recent years, but hasn't been able to carve his niche yet with the big club. As it stands, he'll be getting a top-line look with Brayden Point and Nikita Kucherov, so it's a shot he best not squander.
Auston Matthews to score a goal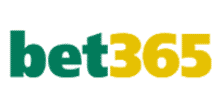 -150
Key Injuries
On the Leafs' end, nothing seems likely to change on the surface, though we'll see what happens with Tyler Bertuzzi. All signs lean towards the newcomer forward staying in the lineup, but it sounds like he's been playing through a minor injury. Bertuzzi claims to be feeling "much better" as of Friday, but it's something to keep an eye on.
For Tampa Bay, Andrei Vasilievsky is on IR following back surgery and is in roughly week three of an 8-to-10-week return timeline. Tyler Motte is also out of the lineup with an upper-body injury.
Betting Trends
Toronto has had a tough time on the road of late, going 1-2 in their last three games. More relevant to bettors, they've gone 0-3 against the puck line and the goals over. They continue their tough run of being 2-8 against the puck line and goals over in their last ten.
Tampa is 3-7 in their last ten (4-6 on the puck line, 6-3 on the goals over), though that record improves in their last 10 home games (5-5, 5-5, 6-4). They haven't had a ton of luck as an underdog, which they are tonight, going 1-4 straight up in their last five.
Against Tampa, they're 6-4 in their last ten in all three factors – straight up, against the puck line, and on the goals over. They've certainly had a lot of nailbiters including the playoffs, but they've found a way against this group a little more than they haven't.
Player prop trends
If you like taking the over on player props, the Lightning's core hasn't done much for you there. None of Kucherov, Stamkos, Hedman, Point, or Cirelli have cleared any of their regular props more often than not in their last ten games.
Cirelli has hit his line on shots just once in the last 10, Point hasn't scored a goal in 11 games after scoring 51 last regular season and two in Game 1 of the playoffs, and Kucherov has only scored in two of his last ten. Make what you will of the slumps.
On the flip side, the Toronto "Core 4" are hitting their shot props fairly consistently of late. Auston Matthews' average line is a lofty 4.5, but he's hit it 7 of his last 10 times. William Nylander, Mitch Marner, and John Tavares, who are all in the 2.5 to 3.5 range, have hit theirs in six of the last ten.
Wagers to consider
Auston Matthews is goalless in his last pair of games, which to most would be fairly normal but to him is an unusual slump. It's not for a lack of effort, with 13 shots in those games. As such, he's got the shortest odds for an anytime goal at -150, and that still feels pretty decent for a couple of bucks knowing the quality of the player.
If you like Matthews to push through but don't necessarily love those goal odds, a boosted Same Game Parlay that bet365 is offering has him taking over 4.5 shots, TJ Brodie blocking 2.5 shots, and the Leafs scoring first at +700, up from +600. I like this one to be achieved, though the subjectivity of the blocked shot statistic makes this one difficult to ensure that it gets counted.
If you like Tampa to gut this one out (or Toronto's struggles to continue, or a bit of both) it'll likely happen through Kucherov. Another boosted SGP sees him clearing his 3.5 shot over, picking up an assist, and Tampa winning at +400.