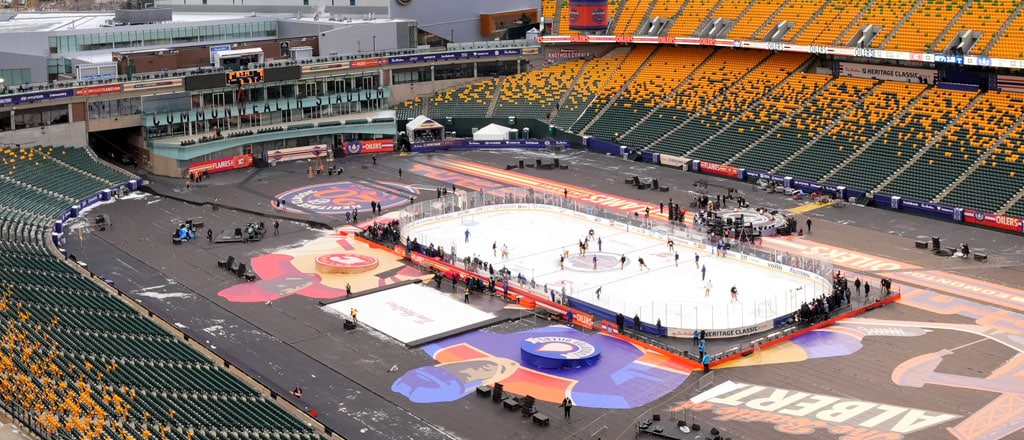 We're taking things outside! Tonight, the Edmonton Oilers and Calgary Flames face off in the National Hockey League's first outdoor game of the season, descending on Commonwealth Stadium to give 50000+ fans a show!
Well, that's the plan at least. Both teams have struggled in jaw-dropping fashion to start the year, and desperately need this game for reasons beyond ceremonial bragging rights. For once, a lot is on the line for one of these games, with a decisive result potentially being a pivoting point for each team's season ahead.
Bet on Flames vs. Oilers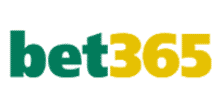 CGY +130
EDM -150
The hosting Oilers are the favourites at current odds of -150.
Flames vs. Oilers odds
All odds courtesy of

About the Flames (2-5-1 SU, 1-7 ATS, 4-4 o/u)
Last year, the Calgary Flames barely missed the playoffs, and we all looked to solid underlying numbers, tough breaks in one and two-goal games, and other factors to say that it was a solvable issue.
It still might be, but it's not going great thus far. The Flames are shooting at just 6.7% to start the year, and while Jacob Markstrom has been better than last year, he still hasn't been lights out, and Dan Vladar's appearances have been, in a word, rough. The Flames do have the most wins of the two teams in this game, with a pair picked up against Winnipeg and Buffalo, but have dropped their last four by a combined score of 15-4. The Flames lack a point-per-game player and have just one player with more than two goals (Andrew Mangiapane, 3). Nazem Kadri in particular has lit up some alarm bells, posting just one assist and a -10 rating through eight games.
About the Oilers (1-5-1 SU, 1-5-1 ATS, 3-2-1 o/u)
It's been nothing short of a dreadful start for the Oilers out of the gate, with just one win in their first six games. The first loss against the Canucks, an 8-1 blowout, should've perhaps been a bigger red flag in hindsight but was initially scoffed off as rust. The second one, slightly nervous, but cleared out of mind by a 6-1 win over the Predators.
Four consecutive losses since? We're at the point of no denial. This is a bad spot for Edmonton. Seventeen goals in seven games just isn't enough, especially when your goalies are putting together a combined save percentage of 0.864. Yes, with an eight. The good news is that the big guns are still producing – Leon Draisaitl has 11 points, Evan Bouchard eight, and even with two games missed, McDavid has eight of his own. But they're going to need help from the depths of the lineup and stop conceding over four goals a game. Simple? You'd think so, but a team that was highly projected to win the Stanley Cup has had a really hard time with it so far.
Last Matchup
Believe it or not, this is our first rendition of the Battle of Alberta in 2023. The last game between the two teams was at the end of last December, a matchup on the 27th that culminated in a 2-1 victory for the Oilers. Mikael Backlund scored the first goal of the game early in the second period, but was quickly met by an equalizer from now-Nashville Predator Tyson Barrie, and followed up on in the third by a powerplay goal from the inevitable Connor McDavid. Both of tonight's projected netminders were in that game and performed well, with Markstrom stopping 20 of 22, and Skinner dominating by stopping 46 of 47.
Projected Lineups
Calgary Flames
Edmonton Oilers
Forwards
Jonathan Huberdeau – Elias Lindholm – Nazem Kadri
Andrew Mangiapane – Mikael Backlund – Blake Coleman
Dryden Hunt – Dillon Dube – Matt Coronato
A.J. Greer – Yegor Sharangovich – Walker Duehr

Defence
Noah Hanifin – MacKenzie Weegar
Ilya Solovyov – Chris Tanev
Nikita Zadorov – Dennis Gilbert

Starting In Goal
Jacob Markstrom
1-4-1, 0.906 SV%, 2.67 GAA
Forwards
Leon Draisaitl – Connor McDavid – Warren Foegelel
Evander Kane – Ryan Nugent-Hopkins – Zach Hyman
Dylan Holloway – Ryan McLeod – Connor Brown
Adam Erne – Mattias Janmark – Derek Ryan

Defence
Darnell Nurse – Cody Ceci
Mattias Ekholm – Philip Broberg
Dean Kulak – Evan Bouchard

Starting In Goal
Stuart Skinner
0-2-1, 0.846 SV%, 3.93 GAA
Honestly, both of these groups look much better than their teams' records, even with slight warts. Both have a lot of really solid talent in the top six, a couple of quality defencemen, and goaltenders who have been good at times.
Of course, that doesn't matter if Calgary keeps struggling to turn pedigree into actual goals, and if the Oilers netminders celebrate this game by having a month of throwback statlines going into it.
Auston Matthews to score a goal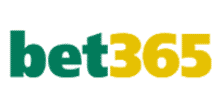 +650
Key Injuries
The Flames are, in their defence, pretty banged up. Kevin Rooney is out long-term following shoulder surgery, Jakob Pelletier is in the same boat, and, incredibly, Adam Ruzicka is a game-time decision tonight because of a nagging shoulder. Oliver Kylington is not with the group right now as the result of a personal matter, and Rasmus Andersson will miss tonight to serve the remainder of his suspension for a late and high hit on Patrick Laine in their game against Columbus.
On Edmonton's end, we can't imagine that Connor McDavid is playing at 100% after suffering an upper-body injury a few nights ago against Winnipeg, but he's in the lineup tonight. We'll see how he plays through it.
Betting Trends
In the last 10 games between these two teams, Edmonton has won 6 of them straight up, and just as many against the puckline. The goals over has been hit in 5 of 10 occasions, and the under four times.
The Flames in general have been a poor bet to rely on, especially in the past week, where they've gone 0-3 both straight up and against the puck line, and hit the total goals over once. In their last 10 games, they're 3-7 and 2-8 respectively – betting on them against the puckline using a consistent unit every time would've set you back by 6.18.
The Oilers haven't fared much better. Their games are a little better at hitting the overs typically, but their record in the last three games is the same, and they're 2-8 both straight up and against the puck line in their last 10, with 5 hits on the goals over.
Player Prop Trends
While Leon Draisaitl has been productive, he's been so in bursts. His average goals, shots, assists, and points are all around where his usual line is over the last 10 games, but he's only hit 3 or 4 times. With that said, he'll probably be the biggest guy to watch tonight, as the best healthy player out there.
Sticking with Edmonton, Zach Hyman and Evan Bouchard have been reliable shot-getters if we get a prop market for that today – given the special nature of the game, we might not. Nevertheless, Hyman has hit his over in 6 of the last 10, while Bouchard has 8 times.
Elias Lindholm is the closest thing the Flames have to a hot stick right now, with points in each of the last two games. Yeah, you know things are dire when we're bringing out the two-game streaks.
Wagers to Consider
The first one that jumps out at me is the goal line. Give a good, firm look at the under 6.5 total at +100. Outdoor games are usually lower-scoring, averaging about 5.5 total goals per game, with only 10 of 36 in the "modern era" of outdoor games (the first Winter Classic, to present) having had 7 or more total goals.
Believe in Leon to get the party started early? bet365 has a Boosted Same Game Parlay which gives you +600 odds (up from +525) if Draisaitl scores in the first period and the Oilers win.
The markets are pretty thin for this game right now, perhaps due to the first bullet point. But if one came up for shots or points lines, I'd consider going with the under on McDavid tonight. Yes, it's tough to bet against the best player in the world, but you have to wonder if his coming back for this game is more ceremonial than anything, and how hard he's going to push himself on a lesser-controlled surface.