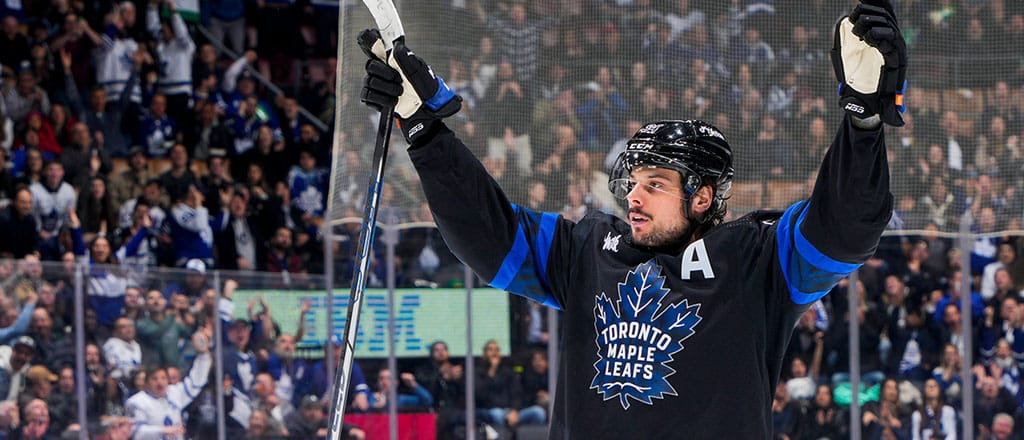 Fans of the Toronto Maple Leafs can breathe a little easier on heading into the 2023/24 season, as the team announced a four-year contract extension with megastar forward Auston Matthews early on Wednesday evening.
As reported by salary cap resource PuckPedia, the deal, which begins in 2024/25, is structured as such:
2024/25: $775,000 base salary, $15,925,000 lump sum signing bonus
2025/26: $775,000 base salary, $14,425,000 lump sum signing bonus
2026/27: $900,000 base salary, $10,180,000 lump sum signing bonus
2027/28: $900,000 base salary, $9,120,000 lump sum signing bonus
The deal will carry an annual average value (AAV) of $13,250,000 over those four years, a raise from his current AAV of $11,640,250 (originally $11,634,000 but adjusted due to a league change to minimum base salary).
Matthews played in 74 games for the Maple Leafs during the 2022/23 season, scoring 40 goals and 85 points, good for 14th and 22nd in the league respectively. These were actually lower-than-typical numbers for Matthews, who turned heads in 2021/22 with a 60-goal, 106-point season which won him his first Hart Trophy as league MVP. Matthews is known to have played through much of the season with nagging injuries, hurting his hand early in the year and playing through it, and missing time with a knee sprain.
In the postseason, Matthews began his run by continuing a point streak started in the previous playoffs, picking up points in his first eight games, including goals in four consecutive games to eliminate Tampa Bay in the first round. Unfortunately, like many of his co-stars, Matthews tapered off against the Florida Panthers, going goalless in the series and pointless in the final three games, cancelling out previous praise and creating some criticism towards the player.
Through seven seasons and 481 games with the Maple Leafs, Matthews has put up 299 goals and 542 points, putting him in good position to make his mark on the franchise's history books by the end of the new deal, especially if he gets close to maxing out the 410 regular season games ahead of him.
Auston Matthews to win 2023/24 Rocket Richard Trophy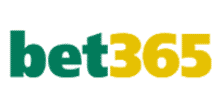 +650
So over to the contract now – what should fans make of it? Incredibly, even with the team locking in their best player in generations for another half-decade, there are mixed emotions. Many feel the initial sticker shock of Matthews' new AAV, which will be the highest in the NHL, and also have raised eyebrows at the four-year term, which is uncommon for superstars in the current league and raise questions about loyalty.
I've been spending the summer advocating for a mid-term deal that gives him the highest paid player tag, as has Matthews' camp to the Maple Leafs. Interestingly, I think we ended up on the same conclusion for different reasons, and that while the Maple Leafs see giving that shorter term to Matthews and his agents as a slight concession, I see it as them accidentally coming to the correct answer.
Firstly, Matthews absolutely deserves to be the top-paid player in the league today. Connor McDavid's eight-year, $100-million contract signed in 2017 is often used as a baseline, but it's not a fair one. For one, it's been oft-reported that McDavid originally agreed to a higher salary – $106 million or a $13.25M cap hit rather than the final $12.5M hit – before pivoting after a leak of the terms. More importantly, the salary cap, even through several years of escrow and COVID-19-driven flattening, has changed a fair bit since that deal was signed.
| Player | Term Age | AAV | Ceiling | Cap% |
| --- | --- | --- | --- | --- |
| Connor McDavid (Sign Date) | 22-29 | $12,500,000 | $75,000,000 | 16.7% |
| Connor McDavid (Start Date) | 22-29 | | $79,500,000 | 15.7% |
| Nathan MacKinnon (Sign Date) | 28-35 | $12,600,000 | $82,500,000 | 15.3% |
| Nathan MacKinnon (Start Date) | 28-35 | | $83,500,000 | 15.1% |
| Auston Matthews (Sign Date) | 27-30 | $13,250,000 | $83,500,000 | 15.9% |
| Auston Matthews (Start Date) | 27-30 | | $87,500,000 | 15.1% |
McDavid's deal at the time of signing accounted for 16.7% of the salary cap, though by the time he played his first game on it, the salary cap had increased by $4.5 million. The next player to break his number was Nathan MacKinnon's extension last summer, which kicks in this year. His deal came in at 15.3% on the date of signing and will be at 15.1% when the clock begins on it. With the NHL's salary cap expected to explode in the next few seasons due to prior player debts being paid off and a wide gap now standing between league revenue and the salary pool, next year's projection will likely place the cap at around $87.5 million. With this in mind, Matthews' Game 1 cap percentage will be lower than McDavid and about equal with MacKinnon. Being lower than McDavid, the league's Supernovic talent, makes a lot of sense. Being on par with MacKinnon, a player who Matthews has gone back and forth with for the title of the league's second-best forward while being on a better end of the age curve, is a nice bit of business.
The term is the area where more frustration lies, and on the face, I understand it. Seven (free agent) and eight (internal) year contracts are common with high-end players in the NHL, and while Toronto has gotten upper-mid length term out of its star players, only John Tavares went the distance with his deal. Matthews opting for four is seen by many as an act of value-maximization at best and a lack of loyalty at worst. The latter makes little sense to me, given that he just as easily could've walked to free agency this summer, even just to test the market, but chose not to.
The former is likely in line with his camp's thought process – not necessarily to take every dollar they can, as speculation had the number for this deal as high as the $14-plus million range earlier this summer, but enough to make sure he's not missing out on much. Four years of 5% salary cap growth to catch up to league revenue will likely mean a $100-102 million cap ceiling when Matthews is due for his next deal, and also sets him up to sign a max-term deal that brings him closer to retirement age at that stage. In that sense, he is preparing for himself. An eight-year deal now, on the other hand, would've locked in Matthews to just before his age 35 season.
Toronto Maple Leafs to win 2023/24 Stanley Cup (boosted)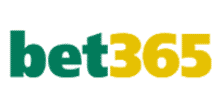 +900
Where I differ from the Toronto fan and media landscape, and even from both sides of this negotiation is that I don't think that the Leafs should be that upset about not pre-securing the age 31 to 34 seasons. The NHL is an increasingly youth-driven league, with players' absolute peaks coming in their mid 20s and their declines often hitting as they turn towards their thirties (Example A, Example B). Skilled players who don't play physically imposing styles tend to age more gracefully, but the biggest influencer on decline is injury, and the biggest predictor of future injury is past injury.
As we've hinted at above, Auston Matthews, as great as he is, isn't a routinely healthy player. Just twice in his career has he played every available game (2016/17 and the COVID-shortened 2019/20 seasons), and to date he's missed 53 games to injury over seven years, a rate of a little under eight per year. Mix in stretches where we know he's played through obvious pain, like much of this past season, and there is reason to believe that Matthews could be a player who isn't quite indestructible into his sunset years.
Toronto already has an example of how this could play out. Tavares, the only one of the "Core Four" to sign to max term, has declined a bit into his early 30s, partially due to injuries suffered since signing his deal. While his impacts still imply a lower-end star that is worth around $8.5 million, the gap between that and his $11 million cap hit has put a target on his back. Tavares is 32 years old and provides a look into what Matthews' curve could look like if his injury history continues to snowball.
There is also the fact that the market, already a perpetual powder-keg, might not have interest in keeping Matthews or the rest of the group beyond 2028 if the team hasn't had playoff success by then. It's already a tough sell to people to keep betting on the stars in year 7 – if there isn't a proven resume by year 12, no one will be upset that there isn't a year 16.
For Toronto to regret not getting those early-mid 30's seasons early, Matthews will have to remain healthy and dominant, the Leafs will have to have had significant playoff success, and league revenues will have to continue to snowball to make a lower or equal cap percentage still look like a significant raise. If all three of these things happen and Matthews is insistent on getting paid significantly at 31, Toronto will likely be pretty content to laugh it off and give him a victory-lap deal. If all three of those things don't happen, Toronto is likely better off to have gone mid-term with this deal. There is perhaps an argument that a fifth or sixth year would have been nice, but I genuinely believe it's in Toronto's interests to have not landed seven or eight.
Betting Implications
Relevant to us here at CSB, the immediate betting implication for the Maple Leafs is that it gives Matthews and the team some peace of mind. Matthews can go into the season without the distraction, his teammates can do the same, and the fact that the raise is relatively insignificant means that management won't need to be making early moves to account for it's impact on the team's balance sheets in 2024/25.
The Maple Leafs currently have the shortest odds at bet365 to win the 2023/24 Stanley Cup, sitting at +800 but boosted to +900 with a current promotion. They also have the third-shortest odds to win the Presidents' Trophy (best regular season record) at +650, and their points line sits at 106.5, a slight dip from their 111 points last in 2022/23.
Matthews is currently tied with MacKinnon for the second-shortest odds for the Hart Trophy (MVP) at +1000, has the second-shortest odds for the Rocket Richard Trophy (most goals) at +650, and has a goal line set at 51.5 (-120 over, -110 under).
Auston Matthews over 51.5 goals in 2023/24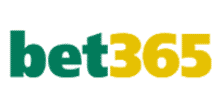 -120