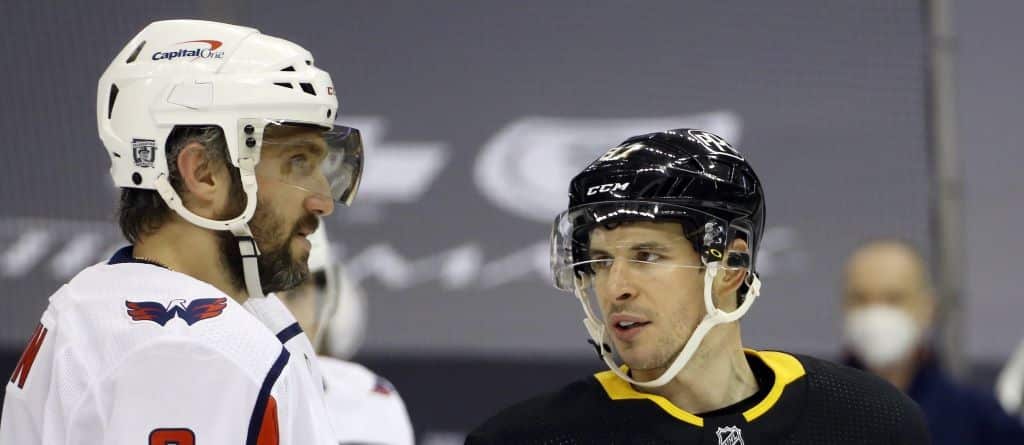 The 2023 NHL All-Star Skills Competition in Sunrise, Florida, is going to be like nothing you have ever seen before. With four returning events and three brand new ones, including two that take place away from the ice, it will be a competition unlike any that preceded it.
The best of the best from around the NHL will converge to test their skills in a variety of exciting events. While they're sure to be exciting television, these events also provide a great opportunity for sports bettors to make some wagers.
Here is an overview of the events taking place on Friday night and the best betting pick for each:
All odds courtesy of Betano.
Fastest Skater
It might be hard to tell if you have only seen games on television, but NHL skaters are fast. And now we get to see some of the fastest skaters from around the league compete against each other in a timed race around the ice.
Connor McDavid is widely considered to be the fastest player in the league, but he has asked not to participate in the event this year. That means the door is wide open for some other players to earn the distinction.
The odds-on favorite with +200 odds is Dylan Larkin of the Detroit Red Wings. Larkin is no stranger to this event, having set the fastest skater record in 2020 with a blistering 13.17-second trip around the ice.
Challenging Larkin are Chandler Stephenson, Andrei Svechnikov, Cale Makar, Kevin Fiala, and Kirill Kaprizov. It's hard to see any of the field keeping up with the blistering-fast Larkin, though.
Our pick: Dylan Larkin (+200)
Hardest Shot
Another one of the most exciting events that takes place at NHL All-Star weekend is the Hardest Shot competition.
Each player is given two chances to blast the puck as hard as possible in this event, with the winner claiming the crown. The current record holder is five-time winner Zdeno Chara, who won the event in 2012 with a blistering shot of 108.8 mph.
This year's favourite is Elias Pettersson at +250. Alex Ovechkin, Seth Jones, Josh Morrissey, and Rasmus Dahlin will round out the field for the event.
One player to keep an eye on is Pettersson. Despite a slight and wiry frame, he has shown the ability to fire the puck as he broke the 100-mph mark in this event during the 2020 All-Star festivities.
Our pick: Elias Pettersson (+250)
Accuracy Shooting
While shooting the puck hard is good, hitting what you aim for is more important. With a player in the high slot, contestants are given four chances to hit stationary targets attached to a net in as little time as possible.
The defending champion is Sebastian Aho, who nailed all four targets last year in Las Vegas with a time of 10.93.
Unlike the previous two events, no one player has dominated Accuracy Shooting in the past, as has happened with Hardest Shot or Fastest Skater. A few names pop up more than once on the list of winners, but you must go back almost 20 years to find a repeat winner. If you are curious, it's Jeremy Roenick, a name anyone who played NHL 94 back in the day will undoubtedly be familiar with.
This year's competition is being led by McDavid, who leads a field of 10 total players with +500 odds. Other players taking part include a long list of stars such as Jack Hughes, Leon Draisaitl, and Artemi Panarin, among others.
One interesting name to keep an eye on is Vladimir Tarasenko. Despite being farther down the odds table, he's got a reputation for a dangerous shot that he's used to beat many goalies over the years and presents good value at +900.
Our pick: Vladimir Tarasenko (+900)
Breakaway Challenge
| | |
| --- | --- |
| Player | Odds |
| Alex Ovechkin/Sidney Crosby (teaming up) | +150 |
| David Pastrnak | +230 |
| Matthew Tkachuk | +400 |
| Mitch Marner | +400 |
The breakaway challenge is one of the most thrilling events in the skills competition, and now with some relaxed rules one of the most fun. Similar to the NBA's Slam Dunk Contest, players now showcase their most creative breakaways as they attempt to score against the waiting goaltender.
If you're looking for a favourite here, Alex Ovechkin and Sidney Crosby are teaming up for the event and have +150 odds. Challengers include David Pastrnak, Matthew Tkachuk, and Mitch Marner.
No one knows what Crosby and Ovechkin will do in their joint bid, but facing the tandem will be a nightmare for the goalies.
Our pick: Sidney Crosby and Alex Ovechkin (+150)
Tendy Tandem
New this year is the Tendy Tandem. This event will test the goalies and see how well they can stop the puck as well as shoot it. Split into teams of two, the first goalie will shoot on a net in a manner similar to the Accuracy Shooting competition. He'll be given different targets to hit, earning points based on his success. Depending on how well the first goalie performs, his partner will face up to three NHL players trying to score. If he makes the save, he gets the point.
The favourites for this new event are Andrei Vasilevskiy and Linus Ullmark, who both lead the pack with +450 odds. There are a variety of other goalies taking part including Ilya Sorokin, Juuse Saros, and Logan Thompson.
While it's difficult to say which goalies will thrive in this competition, one good choice could be Igor Shesterkin. He had an amazing season last year and has long odds for this event.
Our pick: Igor Shesterkin (+800)
Pitch 'n' Puck
The final event keeps the players away from the ice as it combines a hockey game with a favourite off-season pastime for many players: golf.
Taking place on a par-4 hole at a local course, players will use a mixture of their golf skills and hockey skills as they use both a puck and a ball to play the hole. Like regular golf, the player with the lowest score wins.
In the case of a tie, the player with the longest drive will be the winner—no word on if that drive will be taken with a hockey stick or a driver.
If you're looking to place a bet on this unique golf and hockey hybrid, there is currently a three-way tie for the best odds, with Nick Suzuki, Johnny Gaudreau, and Jason Robertson all tied at +250. The fourth member of this foursome is Clayton Keller, whose odds at +300 offer the best value in an event that is sure to be one of a kind.
Because this is such a wacky event, we've determined that all four players have an equal chance of winning. Thus, picking the one player with the longest odds offers the best potential return.
Our pick: Clayton Keller (+300)