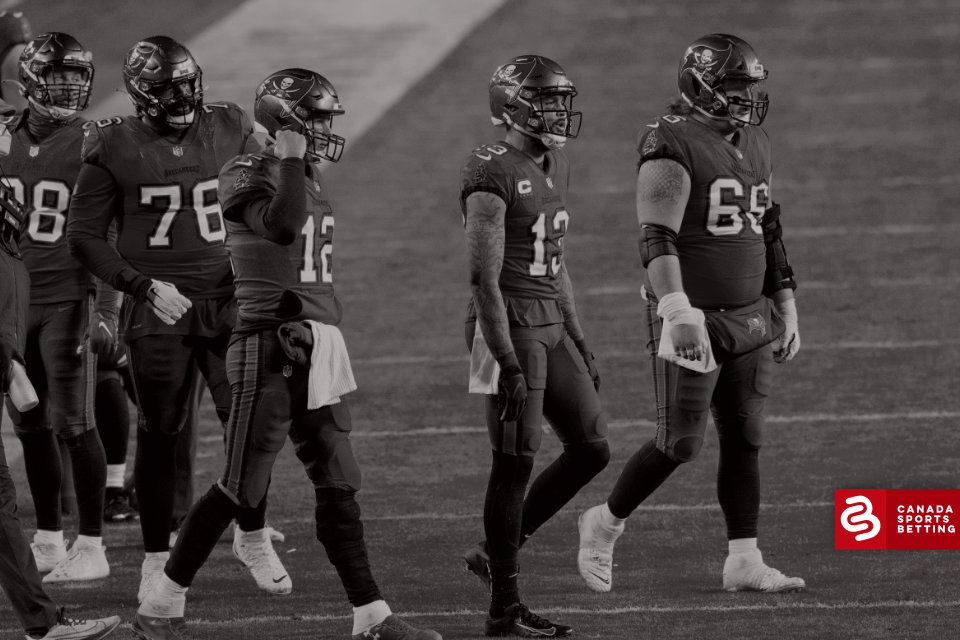 Tampa Bay Buccaneers QB Tom Brady reveals that he tested positive for COVID after the team's Super Bowl boat parade.
The Tampa Bay Buccaneers won the Super Bowl behind the great play of their quarterback Tom Brady, but the offseason got off to a tumultuous start. Shortly after winning the big game and celebrating with a boat parade, Brady revealed that he tested positive for the COVID-19 virus that is running wild on the world. Luckily, he is in exemplary health and able to shake off the virus without much harm.
Shortly after the Bucs' Super Bowl boat parade celebration, Brady said that he tested positive for COVID-19. The celebration had plenty of scrutinies, as many players were on boats huddled together closely with their family members. Florida is one state where the restrictions have been quite lenient, so the celebration was able to go off without a hitch. In the end, no one was seriously hurt or had their life impacted in a negative way. After all, the parade took place outdoors, and health experts have said that is a better place to be than inside.
COVID in the NFL
This 2021 NFL season hasn't been derailed because of COVID-19, and that is certainly music to the ears of fans across the league. Going into the season, there were a lot of worries about the virus. Of course, this is a virus, and nothing is ever 100% certain in this current climate. Some of the players, including Brady, thought that COVID-19 was something that would be a determining factor in the competition this season.
"I actually think it's going to play more of a factor this year than last year, just because of the way what we're doing now and what the stadium is going to look like and what the travel is going to look like and the people in the building and the fans," Brady said. "It's not like last year, although we're getting tested like last year. It's going to be, I definitely think guys are going to be out at different points and we've just got to deal with it."
Bucs Dealing With COVID
The Bucs had two incidents with COVID-19 last season. RB Ronald Jones missed games against the Atlanta Falcons and Detroit Lions while LB Devin White missed the regular-season finale against the Falcons and the first-round playoff matchup at the Washington Football Team. This season, Tampa Bay has placed four players on the reserve/COVID-19 list: K Ryan Succop, DT Ndamukong Suh and OLs Nick Leverett and Earl Watford.
Certain players like RB Leonard Fournette were initially a bit hesitant to take the vaccine. Of course, Brady and the Buccaneers' coaches were encouraging and offered their sentiments of the benefits it would have for him and the rest of his teammates.
What Are the COVID Protocols for Vaccinated Players?
If a vaccinated NFL player enters the COVID-19 protocol, they have to take the following steps in order to return to the field:
Vaccinated players who test positive and are asymptomatic will be isolated and contact tracing begins soon afterward.
Players that test positive are able to come back to the team after two negative tests at least 24 hours apart.
Once that is over, they will be tested weekly or as directed by the team's medical staff
Vaccinated players are not subject to quarantine after being in close contact with an infected person.
What Are the Protocols for Unvaccinated NFL Players?
For the unvaccinated, the process is much different:
If an unvaccinated player tests positive, the protocols from 2020 stay in effect. The player will be isolated for 10 days and will then be allowed to play if they're asymptomatic.
Unvaccinated players will still be subject to a five-day quarantine period if they have close contact with an infected.
Also, the unvaccinated have additional procedures to follow to avoid falling into COVID protocol. Those include:
Unvaccinated players need to be tested for COVID every day at the team facility. If a player misses one day of testing, they are required to test negative for five straight days before re-entering the facility.
Unvaccinated free agents must also test negative for five straight days before entering a team facility.
Unvaccinated players must wear masks at all times in team facilities. They can't gather in groups larger than three people. On the road, unvaccinated players are prohibited from hanging out with people that are not on the team.
Unvaccinated players are subject to fines if they break the COVID protocols. This includes anything from not wearing a mask in the facility to being at a large gathering of more than 15 people.
Bruce Arians on COVID
Bucs head coach Bruce Arians was quite vocal about making sure everyone was vaccinated, and the team listened. Tampa Bay is one of the proud teams that sports a 100% vaccination rate. amongst its players. Arians was always someone that players and fellow coaches had enormous amounts of respect for.
"He did an unbelievable job keeping this thing together during COVID," quarterbacks coach Clyde Christensen said. "He didn't compromise, and it ended up being one of the huge advantages because we didn't have any dips because of COVID, largely because of him. He had zero tolerance for cutting corners on the COVID protocol. He dog-cussed them. If he thought there was any slack whatsoever in us taking that thing for granted or letting down our guard, he snapped the team back to attention."
The Buccaneers are off to a 3-1 start this season after beating the New England Patriots on Sunday Night Football. This week, they'll face the Miami Dolphins in a battle of Sunshine State teams.