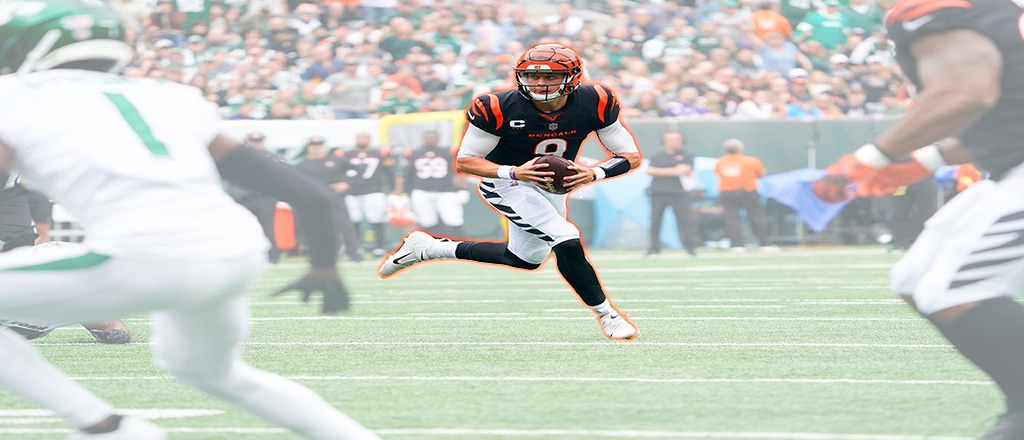 The Miami Dolphins and Cincinnati Bengals are clashing in a game that we hope will have plenty of action. Well, unless you choose to bet the under, in which case you're probably praying that it's a snooze fest. In any case, this article is going to cover some of the most popular betting lines that are being offered for the TNF game this week!
All of the betting lines are pre-game and subject to change after kickoff. Gamble responsibly and never bet more than you can afford to lose. The NFL is one of the most bet upon sports leagues and primetime games are always popular. This week's game features one of the league's hottest teams against a team that made it to the Super Bowl last season.
Let's check out the betting preview for this battle between two star quarterbacks in Joe Burrow and Tua Tagovailoa.
Thursday Night Football Betting Odds
The Bengals are back from a season where they went all the way to the Super Bowl, only to come up short against the Los Angeles Rams. Joe Burrow seems to be back in form as well, despite struggling a bit early on in the season. This game is looking to be a match up that is full of action, but you know how things go when it comes to sports betting; you never know what's going to happen.
Take a look at the odds below and see if there are any TNF betting odds that you feel are worth pursuing. If you think you've got a crystal ball or know the game well enough to earn some cash, these lines are guaranteed to help you out.
Thursday Night Football Betting Markets
Don't understand what any of the betting markets mean? No need to worry, we'll cover them quickly in this section so you know what you're betting on.
Anytime TD Scorer
Guess who's going to score a touchdown at any point in the game. As opposed to First TD Scorer, which requires your pick to score the first one of the game, anytime TD scorer gives you more wiggle room. Even if the person you pick doesn't score the opening touchdown, you can still hope that they manage to get another score sometime throughout the game.
Joe Mixon
To Score a Touchdown Anytime
Bet Now!
Passing Yards
If you think that one of the quarterbacks is going to come out blazing hot, this is the perfect category for you. Bookmakers will give you a number that the QB will either go under or over, and you can bet on which one you think will happen. Bet the under if you think the QB is going to struggle all game, and take the over if you're confident that they'll light the opponents defense up.
Every play will mean a lot more when there's money on the line, and completed passes are one of the most exciting things you can see in an NFL game.
Receiving Yards
You'll be betting on who has the most receiving yards, or who reaches a certain number of receiving yards. You can choose to bet the over or under and guess which players are going to shine, and which ones are going to crumble under the spotlight.
Most of the time superstar receivers will have lines that represent their skills. There are also times when a random receiver comes out of nowhere and has a stellar game, which is when some sports bettors can make a killing if they make the bet at the right time. Whether you prefer stars or underdogs, betting on total receiving yards in a game is always good fun.
Thursday Night Football Betting Odds – Top Contenders
Joe Burrow
The star QB in Cincinnati is doing whatever he can to take back his crown. Is he ready to throw the shades back on and become Joey Cool again? Only time will tell, and this upcoming TNF game is another test for this young stud.
Joe Burrow
Total Touchdown Passes Thrown by the Player – Including Overtime – Over 1.5
Bet Now!
Ja'Marr Chase
One of the fastest receivers in the NFL, Chase can count on his QB to feed him the ball whenever necessary. As such, he's always a top contender when betting on TNF games. Fast-paced football is hard to ignore, which is why so many Bengals fans are excited for this Thursday night.
Tyreek Hill
Tyreek Hill has odds of around +250 to score an Anytime TD at the moment, and that's hard to pass up. He's one of the fastest receivers in the league and will always be a top contender when it comes time to take the field.