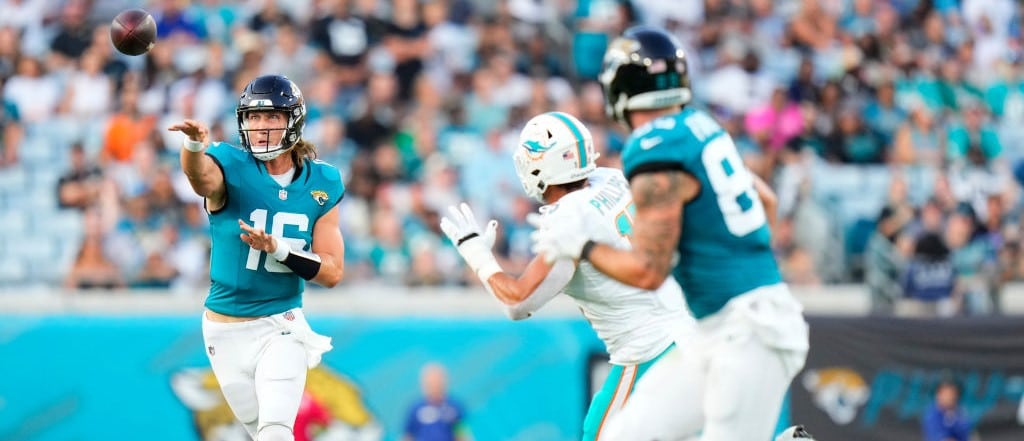 We are so very close to the start of the 2023 NFL season. The regular season will officially kick off on September 7th with a Thursday Night Football showdown between the Detroit Lions and Kansas City Chiefs.
The excitement is palpable as 32 fanbases look forward to the new season, sure that it is their team's year. It also means that we have plenty of potential futures bets to consider before throwing a few bucks down on them.
We know all about the favourites across both the AFC and NFC, but what about the bets that aren't necessarily getting enough love?
There are a few bold predictions that we feel could come true this coming NFL season. Some are a little crazy, some are a lot crazy. Let's get to the nitty-gritty using odds from bet365.
The Minnesota Vikings Win the NFC North (+280)
Everyone and their mother has high hopes for the Detroit Lions in 2023. They are the most fashionable pick in the NFC North and favourites to win the division (+130) for the first time in decades (1993 to be exact). Back then, it wasn't even called the NFC North, but rather the NFC Central.
After a 1-6 start to the year in 2022, the Lions were perhaps the hottest team over the remainder of the regular season. They finished the season with an 8-2 record, even eliminating the Green Bay Packers in the final week of the regular season despite knowing that they couldn't make it themselves.
With the Lions being so strong, where does all of this leave the Minnesota Vikings? People might be quick to point out that the Vikings had the best record in NFL history in one-score games last year, going an incredible 11-0 in tight contests. More people will likely remember the disappointing loss in the NFC Wild Card against the New York Giants, especially the late fourth-down call that ran a route well short of the marker.
All that said, there are a few things that line up in favour of the Vikings. The first is their strength of schedule, or rather a lack thereof. The Lions will face the 11th-toughest strength of schedule while the Vikings are just 25th. In addition, while you can safely bet that the Vikings won't be quite as good in one-score games, they clearly know how to get it done in tight spots.
There is a big question about the Vikings' defence, which was a major sore spot last year. But with much of the same roster back from last year's NFC North champions, not to mention the very unfavourable history of the Detroit Lions. Don't be shocked if the Vikings are standing tall at the top of the division once again.
Trevor Lawrence leads the NFL in Passing Touchdowns (+2200)
A year ago, Patrick Mahomes threw for 5,250 yards and 41 touchdowns, both best in the league. In doing so, he captured his second NFL MVP while simultaneously earning his second Super Bowl championship. He is the unquestioned king of the quarterbacks.
While no one has officially dethroned the king, 2023 could be the year of Trevor Lawrence. The first overall pick in the 2021 NFL Draft, Lawrence saw a huge step forward in 2022. In his rookie 2021 season, he threw for 3,641 yards, 12 touchdowns, and an ugly 17 interceptions as a rookie, but flashed the potential that made him a top pick.
In 2022, he took off. He improved to 4,113 passing yards and 25 touchdowns while trimming his interceptions by more than half, dropping to just eight. More importantly, his 25 touchdowns tied Tom Brady and Justin Herbert for the 10th-most in the NFL.
Year three is generally when most quarterbacks make "the leap." His progression so far, plus the fact that he is entering his third season, equates to what should be a true breakout season for the former Clemson quarterback. At 23 years old, he has had two years to learn how NFL defences operate and how to exploit them.
If that weren't enough, Lawrence has more weapons than ever before. Travis Etienne had a very good rookie year after missing all of 2021 with a knee injury. He will certainly be better, especially as a weapon out of the backfield. Evan Engram, one of Lawrence's favourite targets, is back in the fold. And Calvin Ridley, who posted nearly 1,400 yards in 2020, is back after an injury-shortened 2021 and being suspended in 2022.
Those two factors, plus the Jaguars' status as clear favourites in the AFC South, align the stars for a major jump forward in 2023. Don't be shocked if Lawrence pushes the 40-touchdown mark and stakes his claim as the second coming he was proclaimed to be when picked in 2021.
Trevor Lawrence to lead league in passing TDs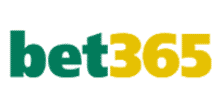 +2200
Derrick Henry Under 1,150.5 Rushing Yards (-110)
To some, this might seem like an insane pick at first blush. Sure, he had 937 rushing yards in 2021, but his season was shortened to just eight games. That anomaly aside, he's had seasons of 1,540 (2019), 2,027 (2020), and 1,538 (2022) yards. So, how on earth can this guy possibly fail to do better than 1,150 yards this season?
It might not be as crazy as you think. Also, keep in mind that we're not predicting him to fall off the face of the earth in terms of production. He is too important to the Titans to become a non-contributor this season. But there are two important signs that could indicate a major letdown season this year.
For starters, he is hitting the critical point in terms of age for running backs. With a few exceptions, running backs who hit the wall of being 30 years old tend to fall apart. The position is a grueling one and Henry has led the league in carries in three of the last four years, logging an unreal 1,219 total carries over that time.
One could conservatively estimate that Henry, who will be 30 in January, will hit the dreaded running back wall. However, he's built like a tank at 6-foot-3 and 247 lbs, so if anyone is going to defy history, it will probably be Henry.
There's another factor worth considering and that's the state of the offence. Ryan Tannehill is back at quarterback. He's not the best but is certainly not the worst. The Titans brought in DeAndre Hopkins, one of the best receivers in the game over the last decade. First-round pick Treylon Burks will also be looking to take a major step forward, so look for more out of the passing game. Henry should hit 1,000 yards but it may look like a struggle at times.
Brian Burns leads the NFL in Sacks (+2000)
The NFL has no shortage of elite pass rushers. Names like Nick Bosa, TJ Watt, Myles Garrett, and Maxx Crosby top that list. But there is one name that seems to be slept on because of where he plays. That name would be Carolina's Brian Burns.
Last season Burns, in his fourth season in the NFL, had his best effort yet. He improved from nine sacks to 12.5, finishing tied for eighth in the league. He has elite speed from the edge and seems to be figuring out how to beat blocks from a variety of angles.
The Panthers were sneaky tough last year and now have their franchise quarterback in Bryce Young. Burns will be a catalyst for a young, underrated defence in 2023. If he can elevate his game to the next level, it would not be surprising to see him make the jump into the territory of 18+ sacks. Over the last several years, 19.5 has generally been the mark to beat to lead the league with only Watt doing so by a large margin (22.5 in 2021, tied for the NFL record).
Burns isn't going to threaten any NFL records, but he could threaten the league lead. If you really want to get fancy, take a flier on Burns to win Defensive Player of the Year (+2800) as well.
Brian Burns to lead NFL in sacks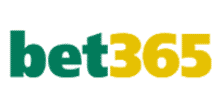 +2000
Davante Adams Under 1,250.5 Receiving Yards (-115)
For the past five years, Davante Adams has been a monster, one of the best receivers in football. While playing with Aaron Rodgers in Green Bay, he managed seasons of 1,386 yards, 1,374 yards, and a whopping 1,553 yards.
Last year, he lost Rodgers, instead moving to Las Vegas and pairing up with Derek Carr. The two clicked, with Adams turning in one of his best seasons to date with 1,516 yards and a league-best 14 touchdowns. So, how do we figure that he's going to fail to top 1,250 yards this season?
For starters, age is not in his favour. The last time a receiver 30 years of age or older – not counting Travis Kelce, who is a tight end and has maybe the best quarterback ever – made the top 10 in receiving yards was 2019 when Julian Edelman (33) and Julio Jones (30) finished fifth and sixth, respectively.
Adams is a freak, so age isn't even the biggest concern. The biggest concern is his quarterback. Jimmy Garoppolo is an average quarterback. He's a game manager but he has not shown the ability to stretch defences. The only way Adams is going to hit 1,300+ yards is if he catches 120+ passes. It's just too much of an ask, especially with this being their first year together.