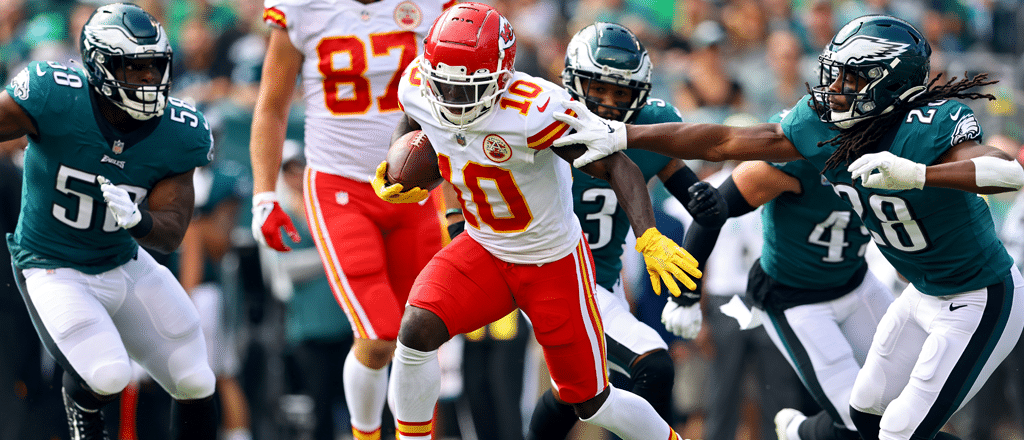 The NFL released it's 2023 schedule on Thursday night, and with 272 games on tap to dissect, overanalyze, and fret over, I say we better get started! So join us as we break down the schedule winners and losers, take a look at some hotly anticipated rivalry and revenge games and try to find some of the best bets available at this early stage.
With the draft behind us and the schedule now out, football season will be here before we know it!
Strengths and weaknesses
A lot can be gleaned from the strength of an NFL team's schedule. In fact, for bubble teams, the ease of their calendar can make or break a playoff berth. With that in mind, let's take a look at the early winners and losers after the NFL schedule release.
Very happy: Bears, Texans, and Falcons
Starting off here with Chicago might be odd considering that the Bears' slate of games isn't exactly "easy," it's more accurately middle of the road (15th easiest). What Bears' faithful will be excited about, however, is the sudden prime-time attention they'll be getting in 2023. Chicago fans will get treated to four nighttime games that will be broadcast nationally as the eyes of the football watching world will be judging whether it was really a good move to give up the first overall pick to roll with Justin Fields.
Houston made a splash in the recent 2023 NFL Draft, drafting quarterback CJ Stroud at the No. 2 spot, before trading with Arizona to pick edge rusher Will Anderson Jr. at No. 3. The Texans were already a surprisingly tough out in 2022 despite ultimately finishing with a 3-13-1 record, and will only be aided by the third easiest strength of schedule in 2023. Will Houston be a surprise playoff threat right out of the gates after a bold draft? Only time will tell, but there are certainly a lot of positive signs in Houston.
Atlanta's young gun quarterback Desmond Ridder improved with each game as he took the reins for the Falcons' final four contests in 2022. Now having been given the keys to the car in 2023, Ridder heads into a season that could spell much-needed success for this Atlanta squad. A young team with emerging talent that will only be bolstered by the addition of the eighth overall pick, running back Bijan Robinson, the Falcons will be set up to succeed in 2023 while facing the league's easiest schedule to boot. Atlanta's opponents combined for a 119-167-3 record in 2022, making for a paltry .417 winning percentage.
Atlanta Falcons – 2023/24 NFC South Division Winner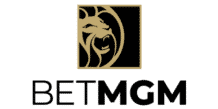 +275
Bet Now!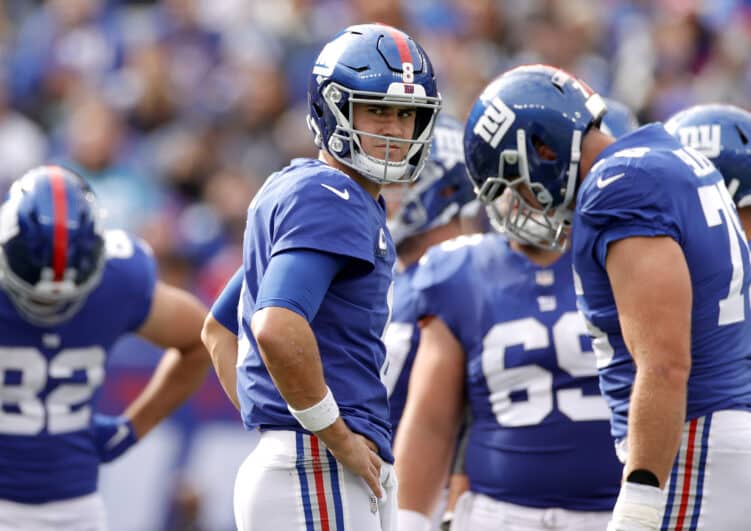 Not so happy: Giants, Eagles, and Patriots
The G-Men are stepping up to one of the toughest schedules in 2023, only outranked by three other teams based on opponents' 2022 win percentages. They open the season with seven out of their first 10 games on the road, which is the most since the NFL reintroduced bye weeks in 1990. Although they'll finish the year with four of their last six games at home, if they can't get through the early grind, then that late home stretch may be irrelevant. The first six weeks will be a true test of strength, facing off against the Cowboys, Cardinals, 49ers (on a short week), Seahawks, Dolphins (on a short week), and Bills. Achieving a 3-3 record during this stretch would be a feat in itself.
What's the reward for losing the final game of the season and being denied the Super Bowl? Well, 2023's toughest schedule of course! Philly got smacked with a brutal slate where its opponents will have combined for a 161-123-4 record in 2022 and a winning percentage of .566. Despite the seemingly open conference, Jalen Hurts and the Eagles will have to bring their "A" game week after week to maintain their position as the No. 1 seed. This is especially evident when looking at their particularly challenging six-game stretch that follows their Week 10 bye. The team will face off against the Chiefs, Bills (on a short week), 49ers, Cowboys, Seahawks, and Giants – all potential playoff and Super Bowl contenders. The competition will undoubtedly remain fierce throughout the stretch.
The Pats ended the 2022 season with an 8-9 record, sputtering towards the end, going 2-3 in their final five games and ultimately missing the playoffs. Mac Jones is struggling to produce even a sliver of his predecessor's success (a certain Thomas Brady) and the New England outfit is in a bit of a limbo of sorts. Unfortunately for the Patriots, their cause will certainly not be aided by the league's third hardest strength of schedule in 2023. Just like the Eagles and Giants, this team is set to face a tough schedule with an average opponent win percentage of .549. The opening four-game stretch is particularly challenging, with games against the Eagles, Dolphins, Jets (on the road), and Cowboys. While starting 0-4 is unlikely, it's not completely out of the question. And things don't get easier after their Week 11 bye, with games against the Giants, Chargers, Steelers (on a short week), Chiefs, Broncos, Bills, and a final home game against the Jets. This team will need Jones to inch closer to the Brady zone for any chance of a playoff berth.
New York Giants – 2023/24 NFC East Finishing Position – 3rd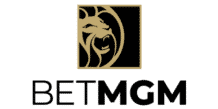 +145
Bet Now!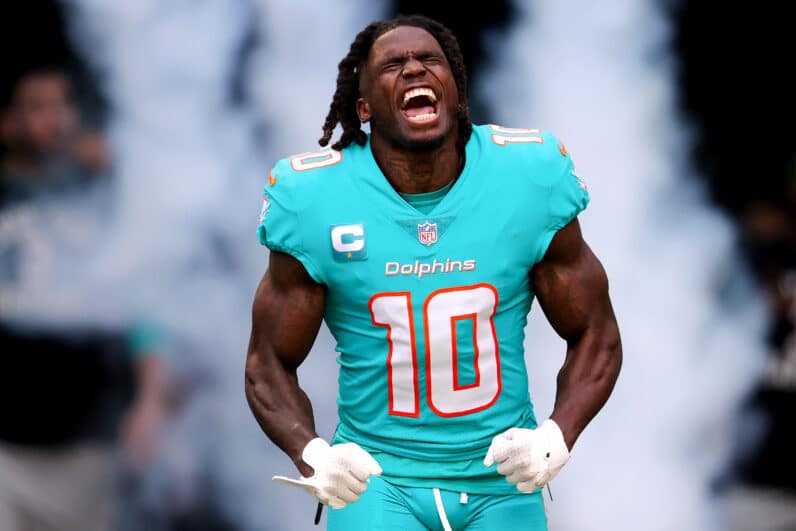 Let's dish on revenge
For NFL fans, the release of a new schedule usually means scrolling through your team's matchups to see when they'll face that hated rival. Or better yet when they might avenge a disappointing result from 2022, when revenge can be meted out on the gridiron. The 2023 schedule is not short on spicy matchups, but it might be an instance where the NFL severely dropped the ball, that gets all the early attention.
Eagles @ Chiefs (Week 11)
Let's get the obvious one out of the way first, the Super Bowl revenge tilt. By Week 11, we'll have a pretty good understanding of where these two teams are, and if they've been able to maintain the level of success they enjoyed in 2022. What makes this all the more interesting is the fact that Chiefs head coach Andy Reid has still never lost to Philadelphia in his tenure in Kansas City.
NFC Conference Winner – Philadelphia Eagles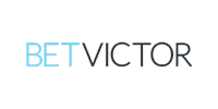 +300
Bet Now!
Jets @ Cowboys (Week 2)
Aaron Rodgers and Mike McCarthy had a rocky partnership as quarterback and head coach in Green Bay. Come to think of it, Rodgers has never really gotten along with a coach that well (good luck Robert Saleh!) but we're talking about him and McCarthy right now. Both Rodgers and McCarthy will be under a tremendous amount of pressure this season and neither can stand to lose to the other. The Jets bet big on a limited compete window with Rodgers at pivot and the Cowboys' (and Jerry Jones') patience with McCarthy is tenuous at best. That's why it's such a treat that we get this bitter matchup so early in the sked. A loss here could set the tone for the whole season and who doesn't love a tone-setter?
Colts @ Panthers (Week 10)
It's no secret that Frank Reich will have extra motivation to beat his former boss, Jim Irsay. After all, Irsay fired him when he had a winning record, forced through a trade for Carson Wentz that Reich wasn't a fan of, and then replaced Reich with a completely inexperienced Jeff Saturday. On top of all this, the Colts' new shiny draft pick, Anthony Richardson, is destined to be on a collision course with the Panthers' No. 1 overall, Bryce Young, for years to come. This one could get hot.
49ers @ Eagles (Week 12)
A week after facing off in a Super Bowl rematch, the Eagles host San Francisco in a rematch of the 2022 NFC Championship. The 49ers will be motivated in this one as they must believe that successive injuries to their quarterbacks (Trey Lance, now Raiders QB Jimmy Garoppolo, and Brock Purdy) derailed what could have been a slam dunk championship run for them. San Francisco is still a stacked squad and just needs a little quarterbacking consistency to ascend to the promised land. We'll know if the Niners have received that by the time this tilt comes around which makes it all the more enticing.
San Francisco 49ers @ Philadelphia Eagles – Over 45.5 Points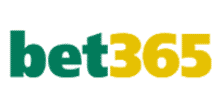 -110
Bet Now!
Texans @ Panthers (Week 9)
The anticipated matchup between the Number 1 and Number 2 overall picks in the 2023 draft, pits Bryce Young against CJ Stroud. In the days leading up to the draft there was some speculation that Stroud may pip the first overall from Young. Ultimately Young, who was the presumptive number 1 all along, was picked first, but maybe Stroud bought the hype. Of course any hyper competitive athlete at the height of their sport believes that they are the be all end all, and with good reason, as excelling at this level takes a certain amount of hubris and confidence. Stroud will be out to prove that he should have gone first for years to come, and it all starts with this Week 9 matchup.
Dishonourable mention: Dolphins @ Chiefs (Week 9)
About a month ago, Tyreek Hill went on Kansas City radio and stirred the pot in a big way. Declaring that when the Dolphins visited Arrowhead this season, Hill would be "their worst enemy." He riled up the Chiefs' faithful and created a ton of buzz for this marquee matchup amongst the NFL fandom. So what did the NFL do with this knowledge? Well, it went and set this game in Germany. Now you might be saying to yourself, Germany? Is that in Kansas City? No, it certainly isn't. I will say this, I fully applaud international games in pro sports, I think all leagues should lean into them, but this game had a little extra juice and really should have gone down at Arrowhead. Oh well, opportunity lost.
Miami Dolphins @ Kansas City Chiefs – Winner – Dolphins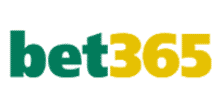 +180
Bet Now!