Welcome to Week 2 football fans! The NFL's kickoff week saved all of its drama for Monday Night as Aaron Rodgers' season-ending Achilles injury (a mere four snaps into his Jets career) used up 90% of the oxygen in the room. The remaining 10% of the oxygen was saved for the Jets' very unlikely comeback win over a Bills team that was favoured even with Rodgers at the helm. There's a lot to dissect from this and the other results from Week 1, as predictable outcomes mixed with some pretty surprising ones.
To say that the Jets had the worst night of the two New York teams seems pretty obvious considering the loss of Rodgers, but the Giants sure did their part in trying to maximize misery for their faithful, losing an absolute howler of a game, 40-0, on home soil to the Cowboys.
Meanwhile, Joe Burrow's checkered Week 1 history continued in the form of a 24-3 shellacking at the hands of the Ohio-rival Browns. Sure, I thought the Bengals might suffer from his non-participation in preseason and the quick rehab of his calf injury, but even I didn't see that coming.
Let's check in on Packers fans shall we? Smiling faces can be seen all around Lambeau this week as the trifecta of the Aaron Rodgers disaster, Jordan Love's impressive Week 1, and the Vikings losing at home to Baker Mayfield can be felt lifting spirits all around Wisconsin. Detroit's faithful are also giddy after the Lions dispatched the defending champs in their own barn and kicked off the NFL season in style. Are the Lions true contenders? And what can we make of the KC, Cincinnati, and Buffalo losses? Let's dive into Week 2 to find out!
---
Week 2 serves up a lineup of matchups that are a bit difficult to get a read on. There's no out and out bangers like Week 1's Lions/Chiefs or Bills/Jets, but instead a collection of games that, while lacking a little in flavour, offer plenty to chew on.
Here are a few Week 2 matchups I've got my eye on early:
Off the bat the Bengalsvs Ravens tilt is a really interesting one. Favoured at home for now, Joe Burrow and Cincinnati will have the eyes of the NFL on them coming off the loss to the Browns. Baltimore meanwhile will look to maintain momentum despite losing RB J.K. Dobbins to a season-ending Achilles tear.
The Packers will try to maintain momentum of their own, and justify being favoured on the road against the Falcons.
The Chiefs will try to silence early doubts and any Super Bowl hangover talk as they travel to Jacksonville in another tough test against the Jaguars. TE Travis Kelce's status for this one will need to be watched closely.
The49erstravel the short distance down to L.A. to take on a Rams team that looked surprisingly good in Week 1. Can a rejuvenated Matt Stafford utilize his trio of breakout youngsters (RB Kyren Williams and WRs Puka Nacua and Tutu Atwell) to pull off a California-sized upset?
Speaking of upsets, the Cowboys own a massive live over the Jets currently. Is the hype of New York's surprise Rodgers-less comeback over Buffalo a one-and-done? Or can Zach Wilson and Breece Hall actually give Dallas a run for their money?
With key matchups in hand, let's get to the odds and what I think you should back in Week 2.
All odds courtesy of bet365
* = Home Team
Underdog
---
Week 2 Lines to bet NOW
Sometimes you just gotta go for the obvious dub. We're not gonna be screaming this win from the rooftops or anything, but it's not always about the home runs, sometimes you just get on base. The Eagles and Jalen Hurts are simply too strong for these Vikings and that's not even mentioning Kirk Cousins ever growing rap sheet of primetime crimes. Cousins is now 12-20 in primetime games and looks to add yet another infraction to his list on Thursday night. Back the Birds.
Atlanta Falcons – Moneyline: +105
The Falcons and Packers both posted lopsided wins in Week 1, albeit against inferior opponents. The hype arrow sits firmly with the Packers as Jordan Love has a cool name and continues a Green Bay tradition of somehow never being without a great QB for very long. That being said, there's not a ton that separates these two teams and while not as flashy, young Falcons QB Desmond Ridder proved very efficient in Week 1. He limited his mistakes, failed to complete only three of 18 passes, and put the Falcons in positions where their dynamic duo of running backs (Tyler Allgeier and Bijan Robinson) could excel. With that in mind, I feel good backing the home team Falcons this week.
Pittsburgh Steelers – Moneyline: +115
In Week 1, I suggested taking the Steelers to upset in part because of the looming absence of Nick Bosa on the 49ers side. Of course, only a couple of hours after posting that, Nick Bosa became the highest-paid defensive player of all time and was able to suit up with his pals to trounce Pittsburgh at home. Whoops. Well with that behind us, I'm here telling you to back the Steelers again! I know it sounds nutty but hear me out. There are two important factors that lead me to this decision, and those are namely history and faith. The history being that the Steelers have won 20 straight Monday night games at home and have beaten their Week 2 opponent Cleveland Browns in 19 straight regular-season matchups. The faith being that anytime one iota of faith is put behind the Browns, they implode like a dying star. History and faith my friends.
Week 2 Lines to bet LATER
Cooper Kupp's continued absence and the realistic expectation that the Rams wont be competing for much this year might have this line move in more and more tantalizing directions. Firstly, I see this game being tighter than most expect, and provided the spread stays at or above seven, I'd back that with confidence. But I'll really be looking at that moneyline. Should it reach heights that can't be ignored, I don't think picking a Rams upset here is all that far-fetched.
Bet on Rams vs. 49ers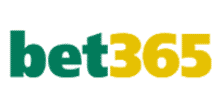 SF -370
LAR +290
Week 2 Line that makes me go hmm…
Look, I understand why we've arrived at these numbers. Between the Jets losing Aaron Rodgers in devastating fashion, and the Cowboys' royal spanking of the G-Men, I can see why things are so lopsided here. But it's still early in the year, a time where unexpected things can happen, and let's face it, can you not already see the headlines of a 2-0 Jets team without Rodgers? New York has tools, Breece Hall is healthy and looks like the beastly RB he was in 2022 prior to his injury. The Jets defence can make things happen. As scary as Dallas looked last week, I see the Jets giving them a run this week.
---
Betting Mismatches of the Week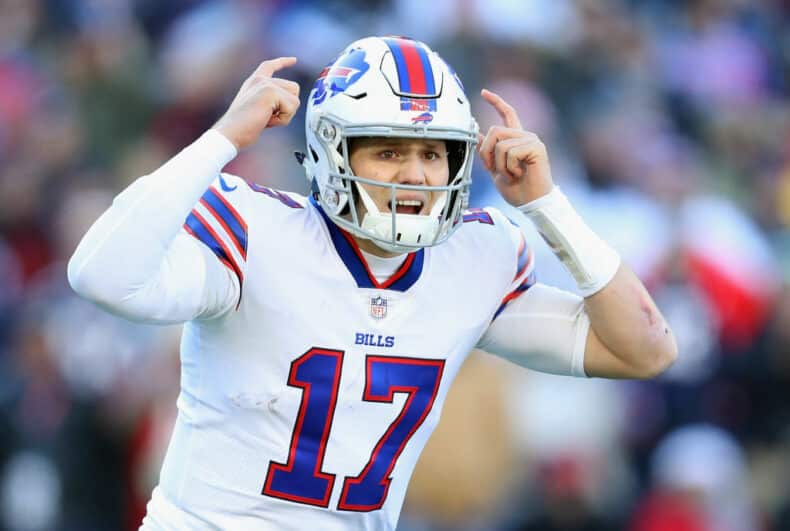 Josh Allen vs The Raiders' Pass Rush
Can you imagine the yelling and concerned hand-wringing going on right now in Buffalo's practices and team meetings? The Josh Allen era in Buffalo has felt all at once both great, and awful, for Bills fans specifically. The team hasn't been this good or this exciting since the Jim Kelly 90's but then again we all know what that resulted in, precisely zero championships and a whole lot of heartbreak. Now shades of that time loom large and Allen's Week 1 performance (236 yds, 1 TD, 3 INT) left some wondering if the burden of championship aspirations, paired with Buffalo's history of crapulence, had finally gotten to their thoroughbred QB. In addition to his lacklustre stat line, Allen was sacked five times by the Jets. To put that in perspective, Allen was sacked 33 times total in 2022, an average of 2.06 sacks per game. To put it bluntly, it's an anomaly. In fact, the only team to sack him five times during the 2022 regular season were those same Jets. Everything is riding on Allen course-correcting and becoming the force he has been for Buffalo thus far. At home against a far inferior pass rush to that seen in New York, Allen should have the time and space to find a groove and put up Josh Allen-like numbers once again.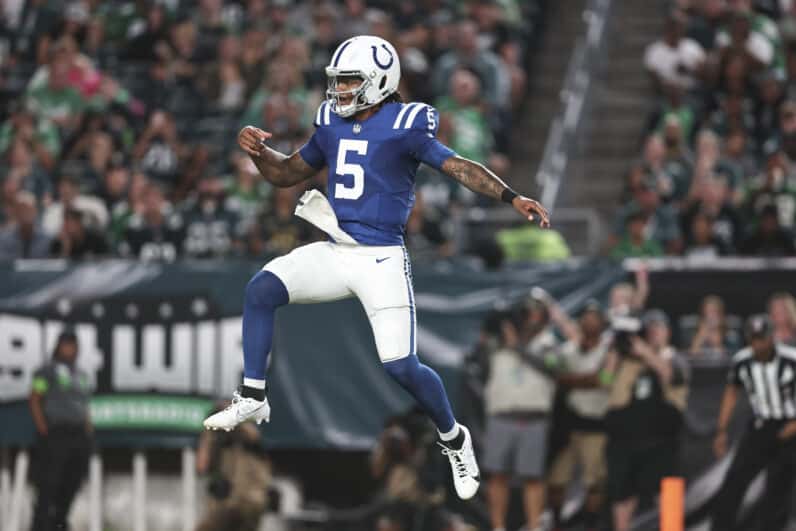 Anthony Richardson vs The Texans' Defence
Anthony Richardson's baptism by fire in the NFL came and went quickly in the form of a 31-21 loss at the hands of the Jacksonville Jaguars. That being said, Richardson acquitted himself very well in his first-ever NFL game and did so without an arsenal of weapons at his disposal. Richardson passed for 223 yards with one TD and one INT, but more importantly rushed 10 times for 40 yards and a score. Deprived of holdout Jonathan Taylor, the Colts will continue to funnel all offence through Richardson, and if the first game is any indication, he's ready for that responsibility. His opponent this week is the Houston Texans, who owned a bottom-three team defence in 2022, allowing an eye-watering 379.5 yards per game with a league-worst 170.2 of those being rushing yards. Richardson should have fun in this one, and even though Indy is far from a finished product, their fans can still delight in watching "Cam Jackson" cook.
Bet on Colts vs. Texans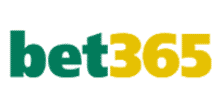 IND -120
HOU +100
Betting trends of the Week
Here are a few trends to keep in mind when placing your bets this week:
The Philadelphia Eagles have scored first in 17 of their last 21 games 🔥
The Las Vegas Raiders have only hit the moneyline in nine of their past 20 games 🧊
The Detroit Lions have hit the team total over in eight of their last 10 games at home 🔥
The Indianapolis Colts are 5-16 ATS in their past 21 divisional matchups 🧊
Tyreek Hill was targeted 15 times in Week 1. Hill averaged 10 targets per game in 2022 🔥
---
Three Player Props to Play
Here's a few player props I love this week:
Anytime 1st Half TD Scorer:Jalen Hurts(+210)
Hurts had 13 rushing scores in 2022 and nine of those came in the first half. The Eagles boast a high-powered offence and often find themselves in red zone situations early. Expect Hurts to scamper in a score in this one and expect it in the first half.
Player Passing TD Milestones: Justin Herbert 3 TDs (+320)
While the Chargers' defence still finds creative ways to lose on a weekly basis, the one positive constant for L.A. is the play of QB Justin Herbert. Dragging his team along, usually in high-scoring shootouts, as Herbert goes, so do the Chargers. Losing a tightly-contested matchup against the newly-elite Miami Dolphins in Week 1 is understandable, but Week 2 poses a much softer challenger for Justin and Los Angeles. Bet on good teams, and more importantly good players, to rebound big after a loss. Herbert has 16 three-plus TD games out of his 50 games played thus far, or in other words, he does it 32% of the time. If you want more sauce on this steak, opposing QBs played the Tennessee defence to the tune of an average QB rating of 93 in 2022, and in the first game of this season, the Titans gave up 305 air yards to Derek Carr. I don't think I really have to tell you how much better Justin Herbert is than Carr.
Anytime Scorecast: Justin Fields Anytime TD Scorer – Bears 1-6 Winning Margin (+800)
This one is a bit of a flyer for sure, but hear me out. The Bears are bad, no doubt about it, and they're going to lose a ton of games and give up a ton of points along the way. Their lone bright spot, as it was last year, is QB Justin Fields. Despite the final score being a lopsided 38-20 in favour of the Packers in Week 1, the Bears hung around enough to make me think there's an outside shot at pulling off the upset in Tampa Bay. Oddsmakers are spotting the Bucs a field goal, that's it, against the most dismal squad of 2022. If the Bears hang around like they did in Green Bay, and Fields continues his strong play on the ground, I can see this line paying off big.
⭐ Gold Star Pick ⭐
If I were going to make one prediction this week it would be the Bills are beating the Raiders at home in Buffalo. The Bills had a big letdown in an emotional night in New York, and as I mentioned a little higher up, Josh Allen was not himself. Bills coaches and players alike will be determined to right the ship early. It's hard to bet against talented teams and contenders, even in games following a tough loss.
All that being said, the Bills moneyline (-450) isn't that intriguing for bettors, so I'm gonna put the emphasis on an Allen resurgence and go with a same game parlay one-two punch of passing and rushing yards. Considering that Josh Allen in an off game tallied 236 air yards and 36 rushing yards, these milestones should be easily attainable.
Same Game Parlay: Raiders @ Bills – Josh Allen Over 35.5 Rushing Yards & Josh Allen Over 254.5 Passing Yards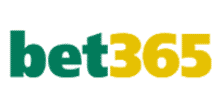 +260
---
2023 NFL Season FAQ
What NFL Teams Have a Bye Week in Week 2?
Week 1: None
What is the 2023 NFL Bye Week Schedule?
Week 5: Browns, Chargers, Seahawks, Buccaneers
Week 6: Packers, Steelers
Week 7: Panthers, Bengals, Cowboys, Texans, Jets, Titans
Week 8: None
Week 9: Broncos, Lions, Jaguars, 49ers
Week 10: Chiefs, Rams, Dolphins, Eagles
Week 11: Falcons, Colts, Patriots, Saints
Week 12: None
Week 13: Ravens, Bills, Bears, Raiders, Vikings, Giants
Week 14: Cardinals, Commanders
What are the 2023 Week 2 NFL Power Rankings?

Dallas Cowboys
Kansas City Chiefs
San Francisco 49ers
Buffalo Bills
Miami Dolphins
Philadelphia Eagles
Baltimore Ravens
Cincinnati Bengals
Los Angeles Chargers
Cleveland Browns
Detroit Lions
Jacksonville Jaguars
New York Jets
Denver Broncos
Green Bay Packers
Minnesota Vikings
Atlanta Falcons
New England Patriots
New Orleans Saints
Los Angeles Rams
Seattle Seahawks
Las Vegas Raiders
Pittsburgh Steelers
Tennessee Titans
Washington Commanders
Chicago Bears
New York Giants
Tampa Bay Buccaneers
Carolina Panthers
Indianapolis Colts
Houston Texans
Arizona Cardinals

(Per ESPN Power Index)
What is the 2023 Week 2 NFL Schedule?

Thursday, September 14, 2023
Minnesota @ Philadelphia 20:15

Sunday, September 17, 2023
Green Bay @ Atlanta 13:00
Las Vegas @ Buffalo 13:00
Baltimore @ Cincinnati 13:00
Seattle @ Detroit 13:00
Los Angeles @ Tennessee 13:00
Chicago @ Tampa Bay 13:00
Kansas City @ Jacksonville 13:00
Indianapolis @ Houston 13:00
San Francisco @ Los Angeles 16:05
New York @ Arizona 16:05
New York @ Dallas 16:25
Washington @ Denver 16:25
Miami @ New England 20:20

Monday, September 18, 2023
New Orleans @ Carolina 19:15
Cleveland @ Pittsburgh 20:15

What is NFL Against the Spread betting?

If you're new to ATS betting in football, check out our convenient primer on Point Spread Betting and take a look at our new and improved Parlay Betting Guide should the mood strike to combine some of these picks!

When are the next week's NFL Lines set?
Typically oddsmakers will set the next week's Game Lines after the Sunday slate of games. NFL Odds will evolve as bets are made throughout the week and NFL Picks made too early may lack vital information. The NFL Point Spreads are set with a somewhat unclear picture and NFL predictions become more informed as the games get closer.