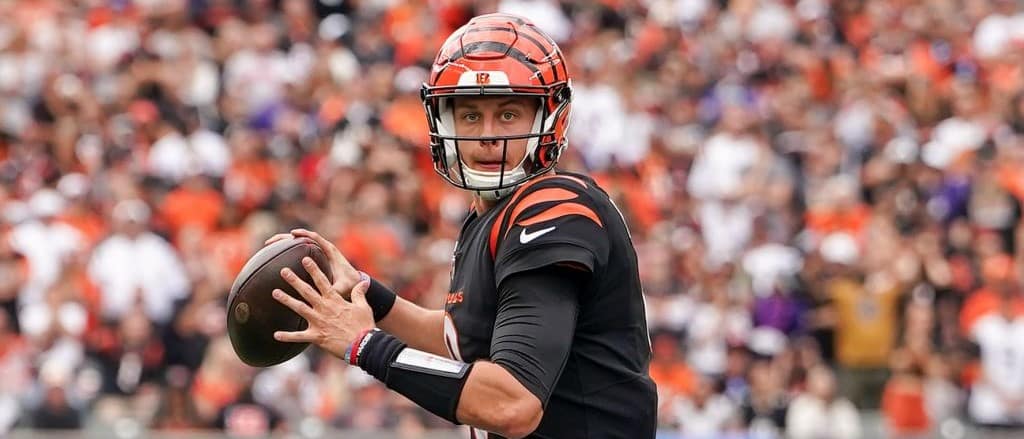 It wasn't very long ago when the Los Angeles Rams walked out of Super Bowl LVI as champions, having bested the Cincinnati Bengals. Both teams have been on very different paths since then, and the two will collide in the second game of the Week 3 NFL Monday Night Football doubleheader.
There's a lot of ground to cover in this one. We will take a closer look at both teams, how they got here, how they stack up against one another, and all of the betting trends you could possibly need to get in on the action when Monday Night rolls around. Read on to find out everything about the Rams vs. Bengals Monday Night Football game.
Bet on Rams vs. Bengals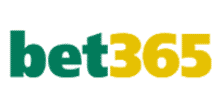 LAR +2
CIN -2
Rams vs. Bengals odds
All odds courtesy of

About the Rams (1-1 SU, 2-0 ATS, 1-1 o/u)
There were a lot of questions coming into the 2023 season for the Rams. Now two years removed from being Super Bowl champions, the Rams had a miserable 2022 season and came into this year with very low expectations. With cap problems and no picks on the horizon, no major rebound was expected.
That said, the Rams have somewhat exceeded expectations so far. In Week 1, they had a fairly dominant win over Seattle (30-13) who was expected to potentially be a contender in the NFC West this season. Even in a loss versus San Francisco in Week 2, the Rams played a tight game, though they needed a pointless late field goal to cover the spread.
The Rams are still really hard to get a read on. They have talented pieces like Matthew Stafford and Aaron Donald. That said, injuries continue to be a major concern as WR Cooper Kupp began the year on the IR after missing much of 2022 due to injury.
This game can potentially show us what to expect from the Rams going forward. Was Week 1 really a fluke win? Will they be able to play opponents that are better than them on paper tighter than we all expect? The Rams are still the great unknown to bettors.
About the Bengals (0-2 SU, 0-2 ATS, 1-1 o/u)
It's all too easy to sound the alarms in Cincinnati. That said, the team did start 0-2 a year ago and wound up making the AFC Championship Game. It's still too early to write off the season but the first two weeks of Bengal football have been nothing short of concerning to watch.
Things were downright ugly against the Cleveland Browns in Week 1 and not just because of the sloppy weather. The offence looked completely anemic and QB Joe Burrow managed a paltry 82 yards against a tough Browns defence. "All will be fine," we all told ourselves.
But a slow start against the Ravens in a Week 2 loss has people wondering whether Burrow is more hurt than it seems. Sure, he finished with 222 yards and two touchdowns (both to Tee Higgins) but the offence needed until the second half of Week 2 to manage its first touchdown.
There's too much talent on this team for it to fail. While it might not be the most ideal start to the season, there's a belief that the Bengals will get things back on track. There were signs of life against a very good Ravens team even in the 27-24 loss. With so much on the line, the Bengals will need to find themselves starting with this home matchup against the Rams.
Betting mismatch
Though most of the attention to the Bengals offence is paid to the receivers, the running game is very good. When he's on, Joe Mixon can be one of the better backs in the NFL. And if the first two weeks have taught us anything, it's that you can run on the Rams.
They gave up 85 yards rushing to the Seahawks in what was a well-rounded performance. A week later, Christian McCaffrey torched them for 116 yards as the 49ers racked up 159 yards rushing. Mixon isn't on McCaffrey's level, but he's more than capable of ripping off big chunks of yards that can do damage to the Rams defence.
Bengals rushing yards over 87.5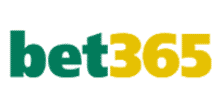 -115
Key injuries
For the Rams, Kupp will remain out with the hamstring injury that has kept him sidelined since camp. On top of that, there are a few questionable players that did not practice or practiced in a limited capacity. Brian Allen (illness), Decobie Durant (groin), Puka Nacua (oblique), and Jonah Williams (back) are all expected to suit up for the game on Monday despite being banged up.
For the Bengals, the million-dollar question is: "Just how hurt is Joe Burrow?" His calf has been an issue since camp, and he came up limping against the Ravens at one point. He has not been a participant in practice pretty much since the early days of camp, which could also explain the slow start the offence has been having. Safety Nick Scott was limited due to a concussion but looks to be on track to suit up.
Weather
Fall will be in the air when the Rams take on the Bengals Monday Night. Temperatures should be around 14-15C, a bit brisk for a warm weather team like the Rams. Winds will be calm and there is no expectation of precipitation, which makes it an ideal night for football.
Betting trends
Going back to the beginning of 2022, the Rams are just 7-12 over/under. Already this year, they have gone 1-1, though they are coming off an over (and a cover thanks to a pointless late field goal). Against a struggling Bengals offence, the under could rear its head again in this one.
Though the Bengals are 0-2 ATS this season, they were an absolute machine when it came to covering in 2022 (12-3-1). What's most interesting about that is they also started 2022 by going 0-2 ATS before ripping off five straight covers and 12 of 13. Despite their issues, the Bengals are a team that can score with the best.
Player prop trends
Puka Nacua is the feel-good story for the Rams. The fifth-round pick in the 2023 Draft has come out of nowhere to become a force in his first two games. His receiving yardage prop is set at 68.5, which he has easily surpassed in both games (119 and 147 yards, respectively).
Ja'Marr Chase scored touchdowns in seven of 17 games a year ago, including a pair of multi-touchdown games. He's scoreless through his first two games this season, however, posting just 10 catches for 70 yards in what many thought would be a year where he would contend for Offensive Player of the Year.
Puka Nacua over 68.5 receiving yards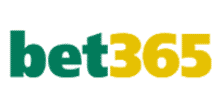 -105
Wagers to consider
The Bengals still seem to be a good team on paper. The assumption is that Burrow's leg isn't terribly damaged, which means that you should take the Bengals -2 (-110). The offence showed a little life at the end of Week 2, which could mean that Burrow has shaken off the cobwebs in time for a big Week 3.
Nacua has been the man in the first two games so far. He even managed to hit nearly 150 yards against the vaunted 49ers defence. Until Kupp comes back, it's all Puka, which means that you should hammer the over on his yardage prop (68.5, -110) until further notice and continue to ride the magical run.
Chase has been virtually silent so far this year but that can only last so long. Look for him to finally get into the end zone for the first time in 2023, taking him as an anytime touchdown scorer (+120) in what should be his return to dominance as a premier receiver.