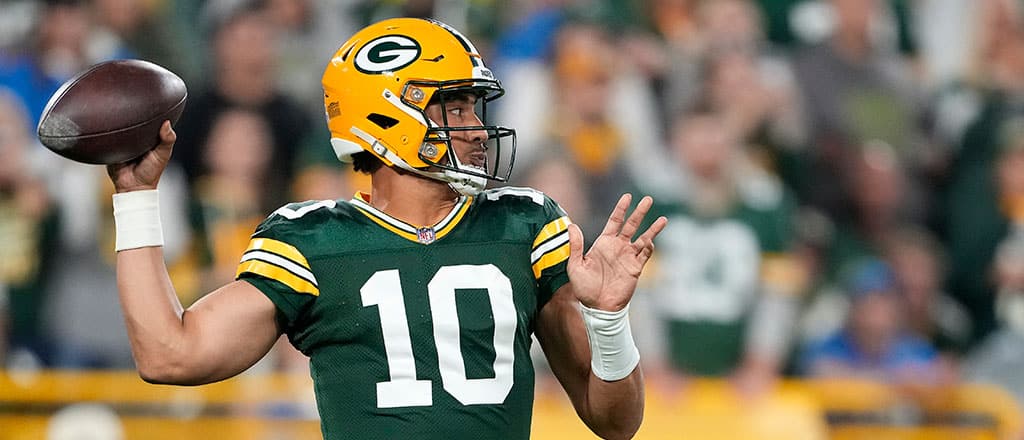 This week, Monday Night Football will feature a clash between two of the most historic franchises in NFL history. They might look a little different than they used to back in the day, but a Monday Night Football showdown between the Green Bay Packers and the Las Vegas Raiders is still must-watch television.
Bet on Packers vs. Raiders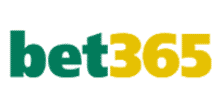 GB +2
LV -2
There is a lot of ground to cover in this Monday Night Football preview. We will look at how both teams have fared so far this season, the key injuries at play, the weather report, and all of the betting trends that might influence your picks on Monday.
Packers vs. Raiders Odds
All odds courtesy of

About the Packers (2-2 SU, 3-1 ATS, 3-1 o/u)
The road to Week 5 has been a winding one for the Packers. The year has been about as up-and-down as it could possibly be, with two very close games, but at the end of the day, the Packers should be feeling pretty good about being .500 at this stage of the season.
Week 1 saw them maintain their dominance over the Chicago Bears, a tradition that seems like it will continue for a lifetime. Week 2 saw the Packers control the game but lose late, dropping a one-point loss to the Atlanta Falcons. Week 3 was another one-point win, this time featuring an 18-point 4th quarter to overcome the New Orleans Saints. Their Week 4 Thursday Night Football matchup against Detroit wasn't all that close, however: the Lions dominated throughout, and cruised to a 34-20 win.
As far as narratives go, the focus has rightfully been on quarterback Jordan Love. He has massive shoes to fill, following in the footsteps of legendary quarterbacks like Brett Favre and Aaron Rodgers. He's shown flashes of brilliance, throwing for eight touchdowns so far. That said, his accuracy is a big question mark. At just 56%, he has a lot of room to improve.
The Packers are still a work in progress. The running game hasn't been at the level their fans would have expected. The defence is solid, but the Lions ran all over them on Thursday night. This isn't a total rebuild and Love may be able to grow into the role. But only time will tell.
About the Raiders (1-3 SU, 1-2-1 ATS, 1-3 o/u)
It has been an ugly season for the Raiders so far. A tooth-and-nail battle with their divisional rivals, the Denver Broncos, resulted in a 17-16 win, but given how the Broncos have fared, beating them by one isn't much to brag about.
The Raiders have continued to show plenty of fight, but fight only takes you so far. They were routed by the Buffalo Bills 38-10 in New York and then fell short at home against the Pittsburgh Steelers. And a last-second push couldn't secure the win against another division opponent, the Los Angeles Chargers.
So, where do we go from here? Believe it or not, the Raiders defence has actually been decent. They are middle of the pack in total defence and passing defence. They are in the bottom third in scoring defence, however, and are one of the worst in the league against the run. Indeed, their run defence has proven to be their Achilles heel and could burn them again against the Packers.
Offensively, things haven't exactly been dialled in. Receiver Davante Adams continues to impress – 33 catches for 397 yards and 3 touchdowns through 4 games – but that's where it ends. Josh Jacobs has not been himself so far, averaging just 2.7 yards per carry. Jimmy Garoppolo also needs to cut down on the mistakes, as he has more interceptions (6) than he has touchdowns (5).
Betting mismatch
Both teams have glaring deficiencies, especially on the ground. That said, the true mismatch looks like it could favour the Raiders in the end. As bad as the Raiders rushing defence is (26th), the Packers are even worse than that (30th).
Josh Jacobs hasn't been able to get much going so far this season. Against the Bills, he actually finished with negative yardage (-2 yards). However, he was the NFL rushing king a year ago and has what it takes to get back there. Could this be the game he needs to get his confidence back? We think it could be.
Jordan Love over 233.5 passing yards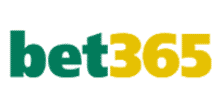 -110
Key Injuries
Just about everyone is banged up for the Cheeseheads, but there are two potential returns to watch. Safety Rudy Ford (oblique) and guard Jon Runyan (ankle) returned to practice this week. They also saw tight end Luke Musgrave back in practice after suffering a concussion in the loss to the Lions. Zayne Anderson (hamstring) and De'Vondre Campbell (ankle) are the only names that could potentially be missing from the lineup.
Things are largely okay for the Raiders from an injury standpoint. Davante Adams hasn't practised because of a shoulder injury but should be in the lineup. Defensive end Maxx Crosby has been nursing a knee injury, but should play as well. Garoppolo suffered a concussion against the Chargers but has been a full participant in practice so far this week.
Weather
Things will be a little windy on Monday night, with speeds getting in the neighbourhood of 33 k/ph. It might not be enough to drastically change the game, but could become a factor in the kicking game. Temperatures will be comfortable as well, hovering around 22 degrees. In other words, conditions should be more or less optimal, allowing both teams to focus on the action instead of the weather.
Betting trends
Going back to the last three weeks of the 2022 season, the Raiders have come in under their game total in five of seven games. They have been under in three games this season — Raiders vs. Bills narrowly went over 47.5, but mainly because the Bills put up 38 themselves. The offence is struggling, and 44.5 points might be a tall ask given the fact that the Raiders have a season high of 18 points so far.
The Packers covered the spread in four of their final five games in 2022. This season, they have carried that momentum with them, covering in three of four. Their only failure to cover came in their 14-point loss to the Lions last Thursday night. With tight lines like this (+2), the Packers have been strong against the spread.
The Packers are 3-1 with the over so far this season, the only under being the comeback 18-17 win against the Saints. However, they have scored more than 20 points just twice and one of those was a 38-point effort against the horrific Bears defence.
Player prop trends
Josh Jacobs has a rushing yardage prop set for 72.5 yards, which largely has to do with the fact that the Packers are the third-worst team in the league against the run. He has not even come close to hitting that number this year, coming in under the amount in all four games (his season-high was 62 yards against the Steelers in Week 3).
The focus on the Packers will be on Jordan Love, and for good reason. His passing yardage prop is set at 232.5 yards, which looks like it could be very attainable. He has delivered more than that in three of his four games, hovering around the 245-250-yard mark in those games.
A lot was expected of receiver Christian Watson this season, but injuries have kept him out of every game except the most recent against the Lions. Even then, he caught just two passes for 25 yards. His receiving yardage prop is just 40.5. In his final six 2022 games, he averaged 61.33 yards per game, largely buoyed by a pair of 100-yard receiving efforts.
Wagers to consider
Both teams are struggling offensively in their own way. Despite the fact that both are bad against the run, any success will likely mean chewing the clock up more than anything else. The Raiders haven't hit 20 points yet this year, so take the under (44.5, -110) in what should be a relatively low-scoring game.
Love has had major consistency issues when it comes to his accuracy. That said, he has been consistent with his yardage so far. The Raiders defence can be thrown against, and the Packers like to sling it. Take Love's over (232.5, -110) and look for him to set a season-high somewhere in the 270-280 range.
The Raiders might be the favourites in this one (-2) but the Packers have been great at covering these smaller point spreads. The Raiders are a mess and haven't managed more than 18 points this year. Look for the Packers to cover (-110) and even walk away with a win outright (+100).