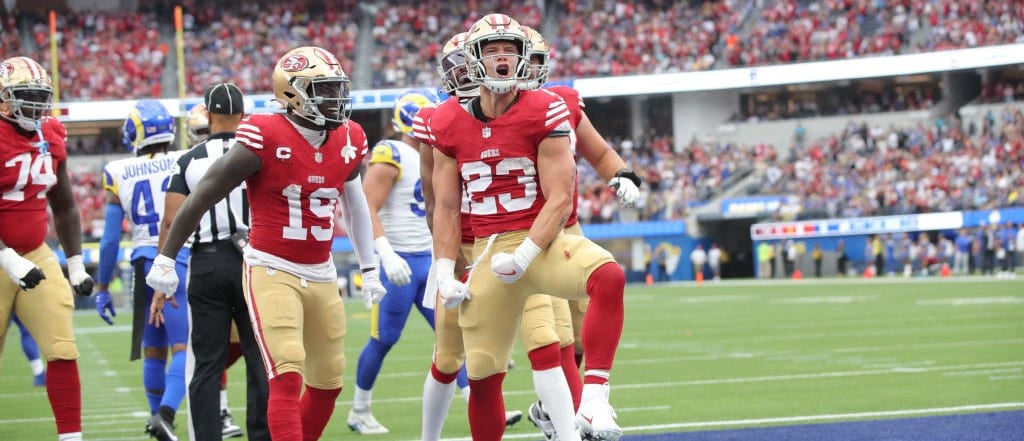 With Week 2 of the NFL season now over, it's time to look ahead to the Week 3 schedule. The first game of the week will be a Thursday Night Football game featuring a matchup between two historically strong franchises. The New York Giants (1-1) will head to San Francisco to tangle with the 49ers (2-0).
Heading into the game, it's time to take a closer look at the matchup. Read on and you will find out everything you could need to know about the Giants-49ers battle including what the weather report looks like, what bet365 bets to take, and so much more.
Bet on Giants vs. 49ers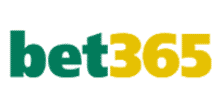 NYG +10.5
SF -10.5
Giants vs. 49ers odds
All odds courtesy of

About the Giants (1-1 SU, 0-2 ATS, 1-1 o/u)
To say that it has been a rough season for the Giants so far would be putting things lightly. Sure, they're 1-1 as they head to San Francisco on Thursday night. How they got there, however, is something that bears a lot of conversation.
Week 1 for the Giants was as ugly as it gets, a 40-0 embarrassment at the hands of their rivals from Dallas. The Cowboys' defence was so dominant that they didn't really need much from quarterback Dak Prescott, or anyone on offence, to easily win the game.
Even against the lowly Arizona Cardinals in Week 2, the Giants needed to rally from a 20-0 deficit to eventually win the game. With running back Saquon Barkley likely out for Week 3, there are only more questions about this team. The defence has not been good, something that is a bit surprising given how last year went when the defence was one of the team's strengths.
If there is one bright spot, it was the performance of quarterback Daniel Jones last week. Even down big, he remained poised. He turned in a solid day – 321 yards passing, two touchdowns, and an interception – and was a key component in the seemingly unlikely comeback. He will need to be extra sharp playing a defence as talented as the 49ers on Thursday night.
About the 49ers (2-0 SU, 1-1 ATS, 1-1 o/u)
The 49ers have had a great start to the 2023 NFL season, dominating the competition. The last memory of the 2022 season was the helpless effort they exhibited against the Eagles, down to running back Christian McCaffrey as the potential "next man up" at quarterback.
So far this year, the 49ers have been the complete, dominant team that they were for much of 2022. It starts with the unparalleled rushing attack, led by the aforementioned McCaffrey. He has been a catalyst so far, running for more than 100 yards in each of the first two games.
Quarterback Brock Purdy, once Mr. Irrelevant in the NFL Draft, is looking more and more like the solution at quarterback. He isn't overly dynamic but he does show a calmness in the pocket, sliding away from pressure in order to make accurate throws to his litany of weapons.
Even with as much credit as the 49ers offence deserves, their defence has been just as good. They dominated the Pittsburgh Steelers in Week 1, making it impossible for their opponents to gain any momentum. The Los Angeles Rams had their moments in Week 2, but the game was not as close as it appeared to be in the boxscore.
Betting mismatch
The biggest issue for the Giants so far has been holding onto the ball. Turnovers are never a good thing, but they have been downright disastrous for the Giants, leading directly to points against the Cowboys several times during Week 1. This makes Daniel Jones against the 49ers' defence something to watch, but it's not our top mismatch for this game.
If there is a seemingly clear mismatch this week, it would be the 49ers' run game against the Giants' run defence. The Giants allowed more than 100 yards on the ground against both teams so far, including 106 by James Conner of the Cardinals in Week 2.
The 49ers' ground game has been excellent so far. McCaffrey topped 150 yards against the Steelers and added another 100-yard effort to his resume last week. He is a home-run threat that can make teams pay, and if the Giants get sloppy, they'll be looking at the back of his jersey more than once on Thursday.
Christian McCaffrey over 81.5 rushing yards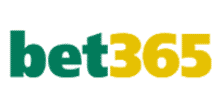 -110
Key injuries
Each team has one major injury worth noting. For the Giants, it's the absence of Barkley. His injury looked ugly on Sunday, but the prognosis is better than expected. He's dealing with a suspected ankle sprain and will miss two or three weeks trying to get himself right again.
On the San Francisco side, receiver Brandon Aiyuk is the major concern. Word is that he has been playing with a shoulder injury, at least in the Rams game. The early news is that he could miss Thursday Night to hopefully get right again for Week 4, but that remains to be seen.
Weather
Early reports call for a clear night in Santa Clara, CA. Temperatures should be around 16C with no precipitation and very little wind. Both teams will have optimal conditions to do their thing, so that won't be an excuse should things go awry for one or both teams.
Betting trends
The New York Giants are 0-2 against the spread this season. That includes missing the spread once as a favourite and once as an underdog. They also failed to cover in their final two preseason games, meaning that it's now been four straight games where they have failed to cover.
The 49ers are 1-1 against the spread this season, although they are 2-0 straight-up. With a spread that is around 10.5 points at most sportsbooks against the Giants, the expectation is that they will make it 3-0 straight-up.
Player prop trends
Early props have McCaffrey's rushing yards o/u at 81.5 which might feel a touch low. Excluding the playoffs, McCaffrey has hit that number in both games this season. He's likely to be a focal point with Aiyuk out, and increased touches will mean increased yardage.
Jones has been a boom-or-bust player this season. His passing yards prop is set at 215.5 yards which would put him between his previous two outings. Last week, he threw for 321 yards in the comeback win over the Cardinals. Look for the Giants to get down early and throw the ball a ton against the 49ers.
Daniel Jones over 215.5 passing yards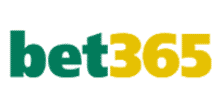 -110
Wagers to consider
McCaffrey should be a focal point of more than one bet. His rushing yards over (81.5, -110) should be a sure bet. But if you want a safer bet, take him to score anytime (-275) because all the man does is score touchdowns. You can throw him in as the first touchdown scorer (+225) and feel pretty good about it, too.
The 10.5-point spread is a daunting one but may not be as daunting as it seems. The 49ers only failed to cover a week ago because of a puzzling last-second field goal by the Rams. The Giants, meanwhile, needed a crazy comeback to win, never mind to actually cover the spread. Take the 49ers -10.5 (-110) and feel pretty confident about it.
The 49ers have hit 30 points on the nose in each game this year. The Giants laid a goose egg in Week 1 but posted 31 points themselves in Week 2. While the Giants will likely have some trouble scoring, the over (44, -110) seems like a safe bet. Aside from the 40-0 demolition in Dallas, both teams have gone over that number in the other three games this season.