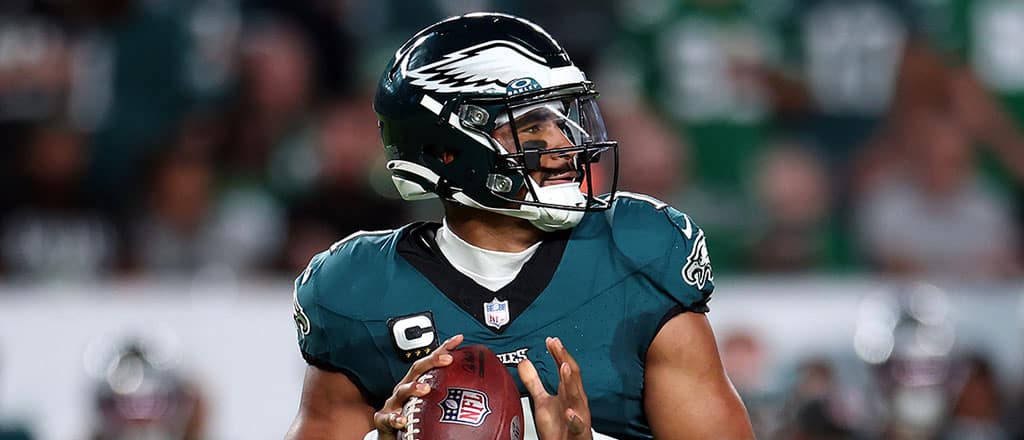 We are being treated to another doubleheader on Monday Night Football, giving us twice as much action in primetime. The games will feature a few of the most recent Super Bowl teams, with the Eagles taking on the Buccaneers while the Rams get the Bengals.
For now, the focus will be on the NFC matchup happening in Tampa Bay. We'll get into it and look at the Eagles vs. Buccaneers game, what the odds are, what bets make sense, and everything you could need to know about this matchup of these 2-0 teams.
Bet on Eagles vs. Buccaneers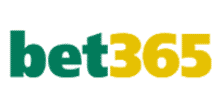 PHI -5
TB +5
Eagles vs. Buccaneers odds
All odds courtesy of

About the Philadelphia Eagles (2-0 SU, 1-0-1 ATS, 2-0 o/u)
Through two weeks, there are some who would say that the Eagles haven't come close to playing their best football. Despite that fact, the defending NFC Champions are 2-0 after wins in New England and at home against the Minnesota Vikings. Not bad for "not playing their best football."
The defence has been the standout for the Eagles so far. The defensive line looks like it could be one of the best in the league once again and has created problems for opposing quarterbacks so far. The team has also benefitted from turnover luck as well, getting four fumble recoveries against the Vikings.
Jalen Hurts looked rough against the Patriots but much more efficient in Week 2. He went 18-for-23 for 193 yards, a touchdown, and an interception while adding 35 yards and two touchdowns on the ground as well. The Eagles and their goal-line push is one of the most lethal weapons in the game.
The Eagles are as complete a team as you are going to find in the NFL. When they finally do start to click on all cylinders, it is going to mean major trouble for whoever they play. Even on the road here, they are fairly sizable favourites against an upstart Bucs team.
About the Tampa Bay Buccaneers (2-0 SU, 2-0 ATS, 1-1 o/u)
If you're looking for feel-good stories this year, the Bucs are near the top of the list. Expected to be one of the worst teams in the league after the retirement of Tom Brady, the team has played above expectations even in what is being called a rebuilding year.
That is partially due to the play of QB Baker Mayfield. Cast off by the Browns, this was an opportunity for the former #1 overall pick to find a good situation. He has made the most of it, making some truly dynamic plays in the process.
He was a very solid 21-for-34, throwing for 173 yards and a pair of touchdowns in a surprising Week 1 win over the Vikings. He was even better against the Bears, who granted are not exactly the best team, in Week 2. He tightened things up by going 26-for-34 for 317 yards and a touchdown.
The team is energetic and fun to watch even if they don't have the best talent in the world. They are running into a potential buzzsaw in this one, however. How they do against one of the undisputed best teams in the league will give us better insight as to where they stand this year.
Betting mismatch
The Buccaneers have exceeded expectations in a lot of ways. That said, they are facing far and away the best team they have faced so far and may face all year long. The Eagles are talented, deep, and know how to win having represented the NFC in the Super Bowl a year ago.
The thing to watch here will be the Eagles defensive line against the beat-up, rebuilding Bucs offensive line. Mayfield has had to move about a bit in order to find success and he will likely find himself under pressure more than a few times in this one.
If the Eagles and their talented group of defensive linemen can get to Baker on a regular basis, it could wind up being a long night. When flustered, Mayfield can become erratic and inaccurate, which will play right into the hands of a defence like Philadelphia's.
Mike Evans (TB) over 54.5 yards receiving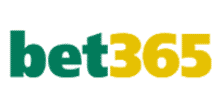 -115
Key injuries
The Eagles have a plethora of names that either did not practice or were limited. DeVonta Smith, James Bradberry, Kenneth Gainwell, and Fletcher Cox are just a few. Smith has a hamstring injury, but he didn't miss a snap last week. Bradberry was out with a concussion but seems ready to return.
Tampa Bay is dealing with some banged-up defensive players. On the line, Calijah Kancey and Vita Vea are both questionable heading into the matchup on Monday. Safety Ryan Neal (ribs) was limited in practice, as was CB Carlton Davis III. None of them are expected to miss the game, however.
Weather
It will be a bit on the warm side come kickoff, with the temperature being around 23 degrees. Because it's Florida, there is currently a 40% chance of rain, which could potentially impact how things turn out. For now, assume that all will be calm, and a little rain may pop up at some point during the night.
Betting trends
The Eagles are 12-7 to the over going back to the start of the 2022 season. With this offence, it doesn't take long to put up a lot of points and they have hit twice already this year. The ground game can grind it out or hit big plays deep, making it a challenge to defend for even the best teams in the league.
Though they are 2-0 against the spread this year, the Bucs have been awful since 2022. They are 6-12-1 in that span, ending last season by failing to cover in seven of their final eight games. This is something of a different team with Mayfield at the helm, but the 5-point spread isn't so high that an Eagles cover feels unrealistic.
Player prop trends
Currently, Jalen Hurts' rushing yardage prop is set at 45.5 yards. Despite his prowess running the ball, most of his damage comes from inside the red zone, especially at the goal line. He has come in under that 45.5-yard total in five of his last six games dating back to 2022, including both outings this season. Maybe it's just that he hasn't needed to break off a big one, but it has bettors wondering.
Mike Evans is set at 54.5 receiving yards in this one. He has bested that total in both games this year, going off for 171 yards in the win over the Bears. A year ago, he went over in 9 of 17 games, but the Philly defence is one of the toughest nuts to crack.
Jalen Hurts (PHI) to score anytime touchdown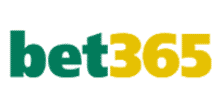 -105
Wagers to consider
The Eagles have looked far from their best and still have either covered (Patriots) or pushed (Vikings). With all due respect to the start the Bucs have had, they still have a lot to prove. The Eagles have still managed to put up a ton of points despite not fully clicking. Until someone can beat the Eagles, pick them to cover (-5, -110) on Monday Night.
Going back to Evans, he simply produces. A lot of people sleep on him, but it seems as though he has had a solid connection with Mayfield so far. Look for the duo to ride that success and for Evans to top his 54.5-yard receiving prop (-110) as well. If they trail early on, the Bucs could be forced to throw, boding even well for this prop (and the over, too).
The easiest pick in the world at this point is to take Hurts as an anytime touchdown scorer (-105). When they get close, especially inside the five-yard line, Hurts will be the most likely candidate to punch it in. If you really want to try your luck, choose Hurts as the first touchdown scorer (+550) as he is consistently a focal point of the red zone ground attack.