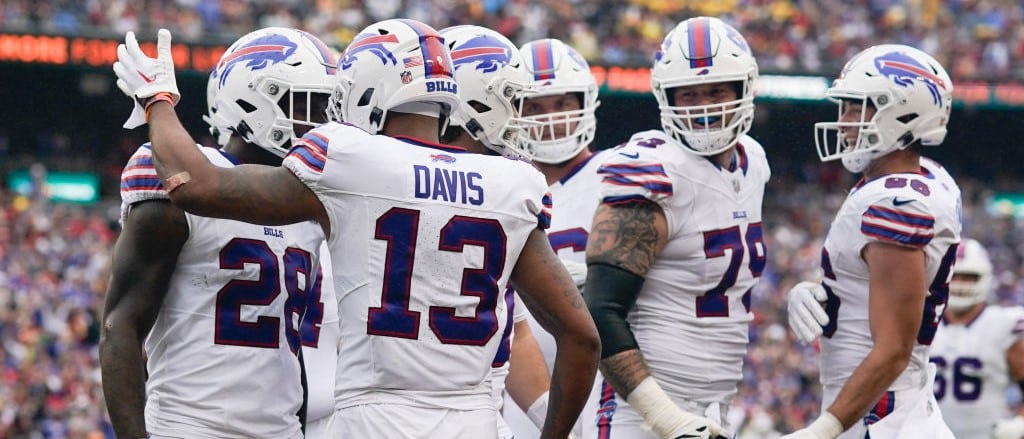 The Buffalo Bills host the high-flying Miami Dolphins Sunday at 1 p.m. ET, as the team that has owned the AFC East the past three seasons tries to fend off a team with designs on starting its own reign.
The matchup could be the most compelling of Sunday's slate of NFL games and the bookmakers seem to view the teams as virtual equals judging by the line: Bills -2.5. Typically, bookmakers value home-field advantage at between 2.5 and three points for NFL games. To put that all a bit more simply, this has the chance to be a hell of a football game.
Bet on Dolphins vs. Bills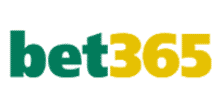 MIA +2.5
BUF -2.5
There are six divisional games this week, but this might be the most intriguing of the bunch.
It sets up, at least from the early results, as a battle of teams trying to set entirely different tones. Buffalo (2-1) has allowed three touchdowns total in the first three games. The Dolphins (3-0) are the highest-scoring team in the league, not to mention coming off a 70-20 beatdown of the Broncos, the highest point total by any NFL team in 57 years. While the Bills might look to control the ball and keep the clock moving, Miami will be looking to get into a shootout.
These division rivalry games tend to be hard-fought and this one figures to be no exception. The last three games between the teams have been decided by a total of eight points.
Dolphins vs. Bills odds
All odds courtesy of

About the Dolphins (3-0 SU, 3-0 ATS, 2-1 o/u)
The scary thing is the Dolphins managed to score 10 touchdowns without one of the best receivers in the league, Jaylen Waddle, and he returned to practice mid-week after missing the Broncos game while in concussion protocol.
Second-year coach Mike McDaniel and offensive coordinator Frank Smith have the offence humming like a well-tuned engine, built around the strengths of QB Tua Tagovailoa, who has plenty of explosive options to get the ball to, including Tyreek Hill, Raheem Mostert and De'Von Achane, who scored four TDs in Week 3.
Adding Waddle to that mix is almost unfair. People haven't paid this much attention to the Dolphins since the Dan Marino days, however, and it remains to be seen how this team will handle mounting expectations.
About the Bills (2-1 SU, 2-1 ATS, 1-2 o/u)
The Bills have won nine of their past 10 games against the Dolphins and they're no doubt a little tired of hearing that their Super Bowl window soon will be closing. And while the Dolphins have been impressive, they have yet to face a defence anywhere near as disruptive as this Bills group can be.
The Bills offence might not be the focus this week after all the points put up by Miami, but it's not as if they can't move the ball. They have outscored their last two opponents by a combined score of 75-13. Stefon Diggs had eight catches for 111 yards last week and he can be a nightmare to game plan against just as Hill can be.
The Bills bounced back from a Week 1 loss to the Jets and probably aren't too enthusiastic about the idea of picking up a second divisional loss this soon in the season. They'll be plenty motivated for this game with all the talk of the Dolphins' offensive exploits.
Their defence came up with nine sacks and four interceptions against the Commanders in a 37-3 win last week. Linebacker Terrel Bernard had two sacks, an interception and a recovered fumble in that game to earn AFC Defensive Player of the Week accolades.
In those three games vs. Miami last year, including the playoff clash, quarterback Josh Allen averaged 352 passing yards with nine TDs and just two interceptions. The last time they met, in the AFC wild-card round, the Bills squeaked by Miami 34-31.
Betting Mismatch
These divisional games tend to get chippy anyway and you know Bills cornerback Tre'Davious White is going to be a little amped up for this high-profile early-season clash. He had better be, because keeping up with Hill is no easy task. Hill is the league's scariest deep threat and has 412 receiving yards already, which ranks second in the NFL.
Going back to his days in Kansas City, Hill has combined for 28 catches for 221 yards and a touchdown in five regular-season games vs. Buffalo. Though the Bills have won nine of their last 10 home games, Hill doesn't seem too impressed. Asked about the difficulty of playing at Buffalo, he told reporters, "I just feel like it's not any different from any away game. They got a great team. I feel like the fanbase is just like any other fanbase. So, it's gonna be just like a normal environment to us."
No doubt, the Bills Mafia will look to prove him wrong. White's task, to shadow a player this fast, will be a bit tougher.
Tyreek Hill anytime touchdown scorer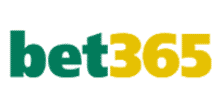 -125
Key Injuries
Waddle, who took a helmet-to-helmet hit in Week 1, figures to play after he was fully cleared to practice on Wednesday. Linebacker Jaelan Phillips (oblique) and center Connor Williams (groin) did not practice Wednesday after injuries last week. McDaniel said they are day-to-day.
Buffalo listed six players on its injury report, with edge rusher Leonard Floyd (ankle) the most prominent. He leads the team with 3 ½ sacks. Safeties Micah Hyde (hamstring) and Jordan Poyer (knee) are also on that list. Hyde may play through the injury, but Poyer appears to be questionable at best.
Weather
If you're going to play in Buffalo, do it in September or early October. There certainly isn't any snow in the forecast. In fact, meteorologists expect it to be sunny with temperatures approaching 20 C and copious sunshine. Winds should be manageable for both passers, with them expected to be in the 11 km/h range.
Betting trends
The Bills have hit the moneyline (they're -150 in this one) in three of their last five games. The Dolphins, on the other hand, have hit the moneyline (+130 here) in two of their last three away games.
The over-under is set at bet365 at 53.5 in this one. The Bills have hit the over in one of their three games while Miami has gone over in two of three of its games.
Player prop trends
Allen isn't just a passing threat. He also has rushed for 89 yards, with an average of 29.7 yards per carry, and a touchdown.
Buffalo might try to eat up clock by running the ball a bit more than usual given Miami's explosive offence. If so, consider taking some overs on James Cook's output. He has rushed for 267 yards on 44 carries and also caught 10 passes for 67 yards.
Tagovailoa has already thrown for 1,024 yards on 71.3% passing while connecting for eight touchdown passes against just two interceptions. But remember, the Bills have excellent defensive personnel and do a good job of varying their looks, so perhaps this is a good time to short some of Tagovailoa's numbers.
James Cook over 58.5 rushing yards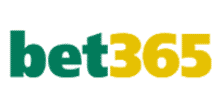 -110
Wagers to consider
The Bills at home are tough to pass up and the Broncos might simply turn out to be a dumpster fire this season, tempering some of the hysteria over last week's nearly record-breaking performance by the Dolphins. It's not often you can get the Bills at this kind of price, so consider taking the home favourite here.
With Waddle returning and Braxton Berrios also emerging as a new weapon, Miami's other skill players will get fewer opportunities in this one. And White is a two-time Pro Bowler, so consider taking some unders on Hill's totals. The public loves players of Hills' ilk and there could be some value there.