This week, Monday Night Football will feature an intriguing AFC vs. NFC matchup. The Dallas Cowboys, reeling after a primetime beatdown at the hands of the San Francisco 49ers, will once again be on the West Coast, where they'll do battle with the mercurial Los Angeles Chargers.
Coming off of a bye, the Chargers will be looking to send a message with a home victory, and get back into the race in the AFC West. They will need every win possible if they hope to keep pace with the seemingly unstoppable Kansas City Chiefs.
Bet on Cowboys vs. Chargers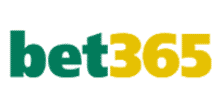 DAL -1.5
LAC +1.5
Cowboys vs. Chargers odds
All odds courtesy of

About the Cowboys (3-2 SU, 3-2 ATS, 3-2 o/u)
Things are not good in Cowboyland these days. The team started as hot as a team can start, winning their first two games over the Giants and Jets by a combined score of 70-10. On top of that, the defence looked dominant — no one could make a dent in the vaunted front seven.
Then there was the loss in Arizona. Everyone was stunned that the 11-point favourites would not only lose, but lose by double digits. Panic started to set in. But a dominant win by a scoreline of 38-3 against the Patriots at home seemed to suggest that the ship had been righted before it could veer too far off course.
That was until last week's Sunday Night Football game. The Cowboys never looked like they belonged on the same field as the 49ers. The final score was 42-10, but it could easily have been worse. Now, there are plenty of doubts swirling around as the Cowboys head to Los Angeles for this matchup.
All of the usual questions are still there. Can Dak lead the team to anything more than a loss in the Wild Card game? Can they actually compete with the big boys of the NFL? Losing by such a margin in San Francisco has given them a point to prove. They're still favoured against the Chargers, but only by a narrow margin. It remains to be seen what kind of message the Cowboys will send on Monday night.
About the Chargers (2-2 SU, 1-2-1 ATS, 2-2 o/u)
In general, the Chargers tend to provide more questions than answers. Year in and year out, they have one of the most talented rosters in the league, and while they show flashes of brilliance, things always seem to find a way to fall apart. That pattern has held up in large part this season.
The bad news is that WR Mike Williams is done for the year with a knee injury, taking away one of the most valuable weapons that quarterback Justin Herbert has to work with. At the same time, the Chargers are riding a bit of a hot streak, and their momentum could compensate for some of their injury woes.
Granted, their wins came over a Vikings team that couldn't stop a Pop Warner team and a dangerously inconsistent Raiders team. At the same time, their two losses were by a combined five points to the Miami Dolphins and Tennessee Titans. In other words, they haven't been embarrassed, and there are no signs of a Jekyll and Hyde story. The Chargers have been consistently decent, but decent simply hasn't been enough against better teams.
The Chargers have all the talent in the world to be a good team, and they should be a playoff team if they play to their potential. With that being said, their performances so far haven't inspired a ton of belief. Monday night's game against the Cowboys is something of a must-win for the Chargers if they want to prove to themselves and the haters that they are for real.
Betting mismatch
These two teams are fairly evenly matched, but there is one development from last week that is worth considering. The San Francisco 49ers defence got to Dak Prescott four times last week, forcing a fumble and a trio of interceptions.
Meanwhile, the Chargers — and especially Khalil Mack — had a banner day against the Raiders. The veteran pass rusher garnered an incredible six sacks on the day. If the Chargers can get to the quarterback at the same rate as they did last week, it is going to be a long day for Dak and the Cowboys.
The Cowboys are going to need to pay extra attention to keeping Dak upright. They have the quality to do damage against the Chargers, but if their QB is under constant pressure, it won't take long before things get frustrating. And if the Chargers want to win, they need to use Mack and Joey Bosa to keep the pressure on Dak and the Cowboys' offensive line all day.
Khalil Mack to record at least one sack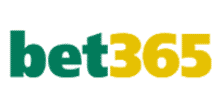 -120
Key injuries
The good news for the Chargers is that RB Austin Ekeler is off the injury report and will be in action for the first time since Week 1. Joey Bosa is dealing with a toe injury and will be a game-time decision. DBs Deane Leonard (hamstring) and Alohi Gilman (heel) are both doubtful for the game.
For the Cowboys, Leighton Vander Esch, an important part of the defence, is out with neck and concussion issues. Safety Juanyeh Thomas is doubtful with a hamstring injury. Other than that, the Cowboys are going to be largely healthy when they suit up on Monday night.
Weather report
The weather should be ideal when the Cowboys and Chargers take the field on Monday night. Temperatures in Los Angeles are going to be around 22-23 C around kickoff, and there is a 0% chance of rain. Winds will be light throughout the night.
Betting trends
The Dallas offence has been boom or bust this year. In their three wins, they have not scored less than 30 points, but in both losses, they failed to score more than 16. It isn't for a lack of offence, as they had nearly 400 yards in the loss to the Cardinals in Week 3. Pass protection is an issue, however, with Dak having already been sacked 10 times through the first four weeks.
The Chargers are interesting for two reasons. In both of their losses, to the Dolphins and Titans, they hit the over. In their last two games, both wins, they went under on the total. While it might not be that easy, it seems like if you think the Chargers will win, go with the under, and if you think they'll lose, go with the over.
There is another glaring weakness when the Cowboys lose, and that is the rushing defence. The Cardinals (222 yards) and 49ers (170 yards) both ran all over the Cowboys. The Chargers have a dangerous ground game, especially with Ekeler returning from injury. Though it is his first game back, he could find major success against a weak point for the Cowboys.
Player prop trends
Austin Ekeler is listed as -163 to be an anytime touchdown scorer. He's only played one game so far but in it, he did manage to find the end zone. That's a small sample size, but if you look back to a year ago you'll see that he ended the season on fire. He scored in every single one of the last five games, and two of those games were multi-touchdown efforts.
If you're looking for a Cowboys prop, CeeDee Lamb's receiving yardage prop is set for 71.5 yards (-110). He hasn't hit that number since Week 2, but he did so against a very good Jets defence, and he should be a focal point on Monday night as the Cowboys look to get Dak back on track.
Justin Herbert is one of the most talented passers in the league and his passing yardage prop being set at 277.5 certainly reflects that. He has hit that figure in two of his last three, throwing for 305 against the Titans and 405 against the Vikings. He had an average day more recently, however, throwing for 167 yards against a bad Raiders defence. That said, it's been hard to keep Herbert down for long in recent years.
Chargers safety Derwin James Jr. is averaging six tackles per game this season and has recorded at least five in all four contests this year. His over/under on tackles is 3.5 (-165 over).
Wagers to consider
Ekeler is a scoring machine. Even though he's just returning from injury, he's a crucial part of the Chargers offence. Whether out of the backfield or as a receiver, his prints are all over the offence. He scored in Week 1 and, given his versatility, should get into the end zone (-163 anytime TD scorer) in one way or another on Monday.
If Herbert is going to do his job on Monday night, he's going to need to use WR Keenan Allen. Allen was a monster in Weeks 2 and 3, catching 26 passes for 326 yards and a pair of scores. Even last week, he caught just three balls but one was for a touchdown. At +130, he has a strong chance to score on Monday.
Dak has not been himself this year. His passing yardage prop is set at 255.5 yards, a total he's reached just once this year (Week 3 against New England). That said, the Chargers can be thrown against, so look for Dak to right the ship and hit his over this week (-125).