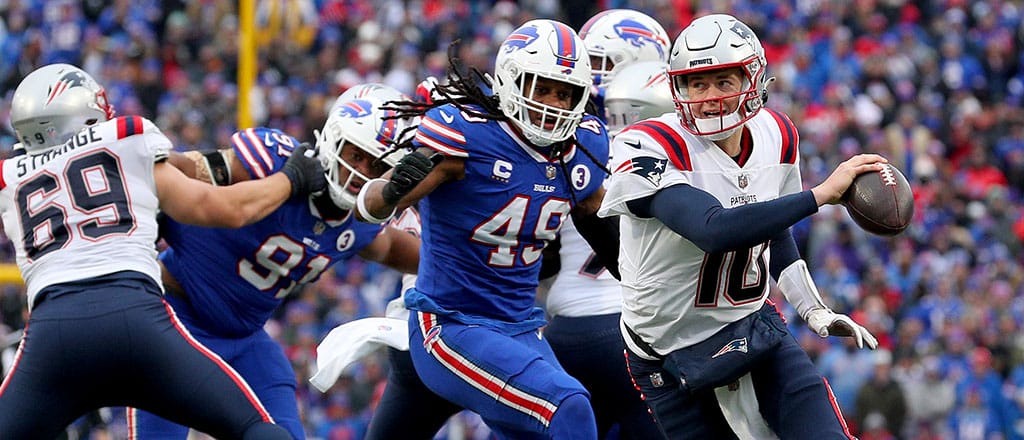 A bad Patriots team faces a difficult two-week stretch that could send it on its merry way to a legitimate chance at the top 2024 draft pick. With divisional games against the Bills and Dolphins in back-to-back weeks, Bill Belichick's team could find itself in the deep end as the season nears its midway point.
Bet on Bills vs. Patriots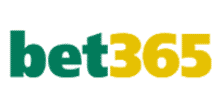 NE +7.5
BUF -7.5
Then again, the Pats may have caught the Bills at a relatively good time going into Sunday's 1 p.m. rivalry game at Gillette Stadium. An injury to a key leader in Buffalo's defence, linebacker Matt Milano, has caused some occasional lapses on that side of the ball and Josh Allen and Buffalo's passing attack have been oddly sporadic this season.
This is a storied, 63-year-old rivalry, with Sunday representing the 128th matchup between the teams, though it is their first meeting in 2023. Buffalo swept last year's series with wins of 24-10 and 35-23, so the Patriots will be looking for a measure of revenge their roster may not be good enough to pull off.
Bills vs. Patriots odds
All odds courtesy of

About the Bills (4-2 SU, 3-3 ATS, 2-4 o/u)
Quarterback Josh Allen looked like he was forcing his way toward the front of the MVP race for nearly a month. Then, the Bills' passing game started misfiring over the past two weeks, first in a jet-lagged London performance against the Jaguars and then Sunday in an unimpressive 14-9 win over the Giants. In the latter, the Bills didn't score until the fourth quarter.
Still, Allen has thrown just three interceptions in his last five games and is completing 71% of his passes with 13 touchdowns, so he's still in the early MVP conversation.
Stefon Diggs has remained Allen's top target and he has typically saved some of his best performances for New England over the years. Gabe Davis had his string of reaching the end zone snapped at four games in last week's Giants game.
The Bills have struggled to sustain a consistent running game for two seasons now, but it has improved since they subbed James Cook for Devin Singletary. Cook averages almost five yards per carry and leads the Bills with 363 rushing yards. Allen is always a threat to run himself, but he has toned down his instinct to take off when he doesn't immediately find an open receiver. The Bills rank 13th in the league in rushing, so it remains a work in progress.
About the Patriots (1-5 SU, 1-5 ATS, 1-5 o/u)
Quarterback Mac Jones has been under a microscope, perhaps unfairly at times, and part of that is because the Patriots have been woefully incompetent at running the football. They are averaging fewer than 84 rushing yards per game, which ranks 26th in the NFL.
Still, they made some progress in establishing a semblance of a run game last week in a 21-17 loss to the Raiders. Rhamondre Stevenson and Ezekial Elliott both finished with more than four yards per carry and, if they can continue that, they could make further progress given a Bills defence that has been susceptible to the run, particularly since Milano sustained his season-ending injury.
Jones showed some improvement last week that might have resulted in a win if DaVante Parker could have held on to a well-thrown deep pass late in the game. Then again, Jones caught a break in the same fourth quarter when linebacker Robert Spillane let a potential game-sealing interception go through his hands. Jones has scant time to throw the ball these days with a banged-up offensive line tasked with protecting him.
Betting Mismatch
Belichick and his defensive coaches – including his son, Steve, the defensive play caller – have tried over the years to make Allen uncomfortable in various ways. But the Bills QB seems to thrive in chaos, in part because he has the elusiveness to keep plays alive in the pocket and, when that fails, the speed, size and toughness to take off downfield.
Buffalo throws more often in early downs than all but two teams in the NFL, but that could be changing a bit as the Bills' staff looks to take some pressure off Allen, who clearly is dealing with a lingering shoulder injury and hasn't been as sharp in recent games.
The cat and mouse game in this one between Bills offensive coordinator Ken Dorsey and the Bellichicks' defence.
If history is a guide, bet on Allen. The Bills have out-scored the Pats 211-115 while going 7-1 vs. New England since 2020 and Allen, in that span, has thrown for an average of 7.8 yards per pass, reached the end zone via the air 18 times and been picked off just twice.
Josh Allen over 247.5 passing yards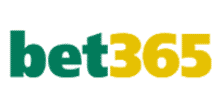 -110
Key Injuries
The Patriots are plenty banged up. OT Trent Brown (chest), TE Hunter Henry (ankle), CB Jonathan Jones (knee), OL Riley Reiff (knee), LB Josh Uche (knee/foot) and DL Keion White (concussion) all did not participate in practice Wednesday. More than a dozen New England players participated on a limited basis.
The Bills are hurting particularly on defence. They already had Milano, CB Tre'Davious White (Achilles) and DT Daquon Jones (pectoral) on injured reserve. This week, CB Cam Lewis (stinger), DT Ed Oliver (toe), RB Damien Harris (concussion) and TE Quintin Morris (ankle) were listed as questionable.
Weather
Pleasant fall weather should be on tap in Foxborough, Mass., with temperatures expected to be around 13 C and winds should be moderate at about 22 km/h with partly cloudy skies, though a few rain showers could pop up as well.
Betting trends
The Patriots are tied for the third-worst rate of covering the spread at 1-5.
For the first time in Belichick's career, he has failed to cover the spread in nine of his last 10 games.
Going back to 2022, the Patriots have failed to cover in nine straight games as an underdog.
The Bills have won four straight games vs. New England by double digits and a fifth straight would mark an all-time high for Buffalo in this matchup.
Player prop trends
Patriots receiver Kendrick Bourne had a career-high 10 catches last week in Las Vegas. If he has 10 or more receptions in this one, he will be the first Patriots receiver to catch 10 or more balls in back-to-back games since Julian Edelman did it at the start of the 2015 season.
New England cornerback J.C. Jackson has led the NFL with 26 interceptions since he entered the league in 2018 as a rookie free agent.
Josh Allen's total QB rating of 82.5 vs. New England is third-best of all-time vs. a single opponent, behind only Patrick Mahomes vs. the Raiders and Payton Manning vs. the Jaguars.
Wagers to consider
We detailed Allen's success in the past dicing up Bellichick-designed defensive schemes and the Bills are going to be desperate to get their star quarterback back on track after a couple of down games. Expect plenty of shots downfield in this one, which could mean Diggs and Davis could do some good things. This seems like a good spot to bet on Allen surpassing the passing yards total, which is set high, but reasonably at 247.5 in this one.
Given the Patriots' issues protecting Jones and the fact that he simply hasn't played that well, it feels like things could get dicey for New England's signal caller in this one. Expect the pocket to be chaotic and nonexistent at times and Jones hasn't shown much ability to evade pressure. As a result, it feels like he'll probably throw more than a few errant passes, making -140 a reasonable price to lay on him throwing at least one interception.