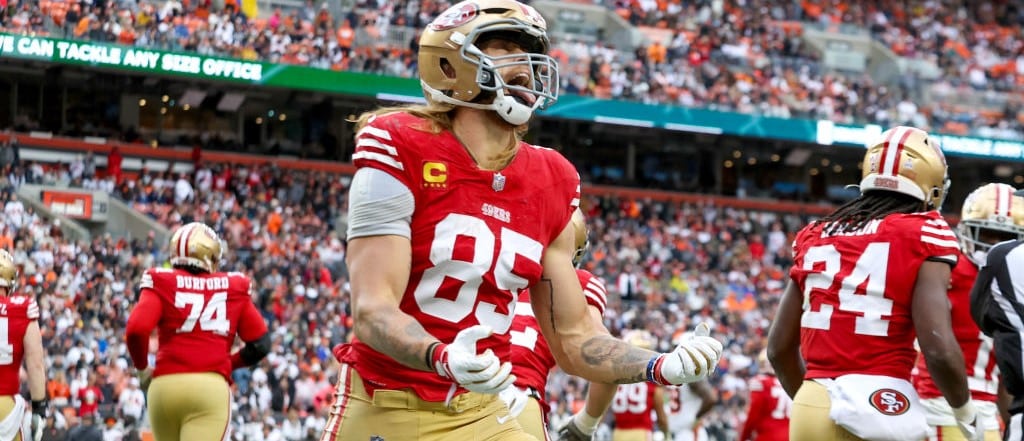 The San Francisco 49ers were making an awfully good case as the best team in the NFL before an unsightly 19-17 loss at Cleveland last week, but they have plenty of time to re-establish their dominance over the rest of the NFC starting Monday night in Minnesota where the teams meet at 8:15 p.m. ET.
They'll need a better performance from quarterback Brock Purdy, the seventh-round draft pick who was playing like an MVP until he completed just 12 of his 27 passes against the Browns. The Vikings will do their best to keep Purdy from bouncing back and they'll do it in their usual way, by sending as many players as they can at Purdy in an effort to disrupt his ability to distribute the ball to an absurd assortment of big-play threats. Minnesota defensive coordinator Brian Flores loves to bring the heat and Minnesota has sent five or more players after the quarterback in 60.5% of passing plays, the most in the NFL since the trend was tracked beginning with the 2007 season.
Bet on 49ers vs. Vikings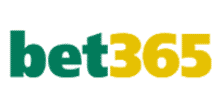 SF -7
MIN +7
Then again, Minnesota's blitz-happy approach doesn't always work. Chargers quarterback Justin Herbert, for example, diced the Vikings up by completing 40 of his 47 pass attempts for 405 yards and three touchdowns. And Minnesota lost outside linebacker Marcus Davenport to a high ankle sprain last week and had to put him on injured reserve, meaning he won't play for at least four weeks.
49ers vs. Vikings odds
All odds courtesy of

About the 49ers (5-1 SU, 4-2 ATS, 3-2-1 o/u)
Part of the 49ers' dominant play can be attributed to remarkable luck avoiding impactful injuries, but it finally ran out against Cleveland when Deebo Samuel, Christian McCaffrey and left tackle Trent Williams all left the game with injuries that could significantly impact this contest. Samuel won't play in this one, but McCaffrey and Williams are viewed as questionable.
McCaffrey's status is particularly crucial here. The 49ers acquired him one year ago from Carolina and they have yet to lose a regular-season game he starts and finishes. He has averaged more than 114 yards from scrimmage with 19 touchdowns in the 17 games since he joined San Francisco. The only two losses came when McCaffrey came off the bench in Kansas City and when he was injured last week.
San Francisco literally has built its offence around the versatile running back. His 133 touches from scrimmage are the most for a 49ers player in the first six games of a season since 2010.
About the Vikings (2-4 SU, 2-3-1 ATS, 1-5 o/u)
The Vikings have been awful on third down and that trend figures to continue now that Justin Jefferson is on injured reserve due to a hamstring injury that figures to keep him out until sometime in mid-November.
The Vikes' lack of a run game doesn't help either as running back Alexander Mattison has been a massive disappointment with just 320 rushing yards and no TDs. The only way the Vikings were able to put up 19 points last week was because Chicago turned the ball over three times to the Vikings' one.
Even if the 49ers offensive line isn't as good as in previous seasons, particularly if Williams can't go, it should be able to slow down Flores' blitz-happy schemes enough to give Purdy time to get the ball to his weapons. Danielle Hunter leads the NFL with eight sacks, but with Davenport out, Minnesota doesn't have a ton of pass-rushing depth.
Betting mismatch
Without Jefferson, the Vikings' offence has been predictable, exposing Kirk Cousins' lack of creativity. He threw for just 181 yards against Chicago and tight end T.J. Hockenson accounted for 50 of those yards.
The running game won't take much heat off Cousins either, as Mattison ran it 18 times and gained just 44 yards vs. the Bears.
The 49ers' defence is centered around taking away deep pass plays, but the Vikings don't have much explosiveness these days and it's hard to see them moving the ball consistently through the air. Their longest play last week was a 19-yard pass to Hockenson.
Look for the 49ers to bring their safeties close to the line of scrimmage and play press coverage on the Vikings' receivers, which has a chance to completely dismantle this offence. Minnesota's only real hope of breaking free is if Hockenson simply dominates linebacker Fred Warner, but Cousins might not have the accuracy to make it matter anyway.
Vikings to score under 17 points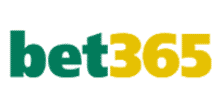 +100
Key injuries
Samuel has been ruled out due to a hairline fracture in his shoulder while Williams (ankle) is doubtful for the 49ers. McCaffrey (oblique) did get in a limited practice session on Saturday and is officially listed as questionable. The quality of those two players (Williams, McCaffrey) makes this one awfully difficult to handicap without knowing their status. Also, LB Dre Greenlaw (hamstring) is listed as questionable.
In addition to the Jefferson injury, Minnesota is dealing with the questionable status of receiver Jaylen Nailor (hamstring) and CB Akayleb Evans (oblique). G Ezra Cleveland (foot) and LB Marcus Davenport (ankle) are ruled out for this one.
Weather
It's supposed to be a bit nippy Monday night in the Twin Cities, but it won't matter under the roof at U.S. Bank Stadium.
Betting trends
Minnesota covered the spread in the only game in which it was given 6.5 points or more this season.
The point spread has bounced between 6.5 and 7 most of the week, but the point total has slowly ticked down all week, albeit modestly, from an open of 45 down to 43.
The 49ers and their opponents have averaged 42.6 points in their games this season, just a bit under the total set in this one.
San Francisco has gone 3-1 in games in which it is a moneyline favourite of at least -300.
Player prop trend
Warner is a dominant run stopper for the 49ers, but he might have a hard time covering Hockenson in this one, which could make Hockenson a good play as anytime TD scorer at +210.
This game features a pair of top-five TEs and George Kittle figures to have a more-prominent role as well given the 49ers' injuries. He easily could eclipse his yardage total of 47.5 in this one.
The 49ers have allowed just four TD passes all year and, without Jefferson, Cousins seems like a good bet to go under 1.5 TD passes (even at -220).
T.J. Hockenson anytime TD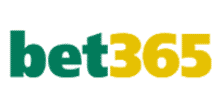 +210
Wagers to consider
As bad as San Francisco was on the road last week, Cleveland showed its performance wasn't a fluke by beating Indianapolis at home on Sunday. McCaffrey told reporters he thinks he has a good chance to play in this game and that alone should give bettors plenty of reason to lay the touchdown and take San Francisco in this one against what might be the most vanilla offence in the NFL.
With Jefferson out and teams keying on Hockenson, the Vikings figure to make a mighty effort to get the ball to receiver K.J. Osborn, which could open up all sorts of opportunities. His receiving yards prop (40.5 yards) looks like a good over opportunity and it might be worth throwing a few bucks on him as an anytime TD scorer (at +225).