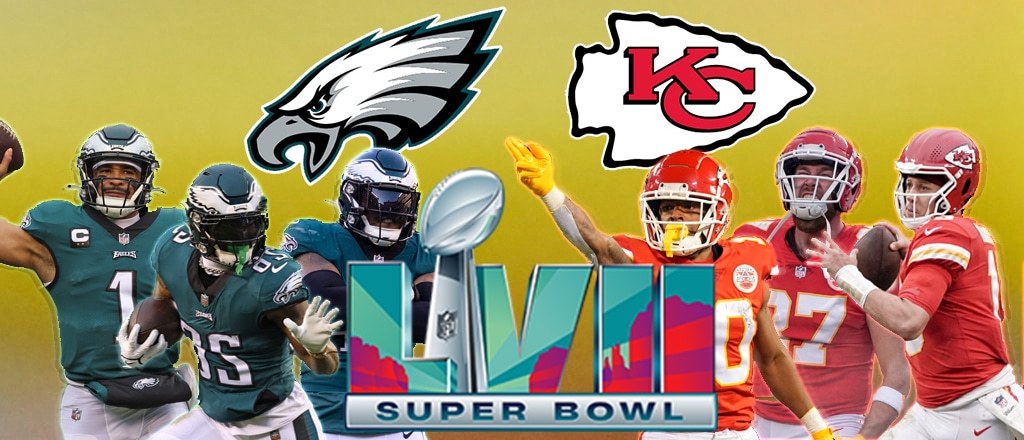 We're back! We made it though two weeks without football and we couldn't be more excited for the Big Game. In a matchup that would have been pretty hard to predict in the pre-season, the Philadelphia Eagles take on the Kansas City Chiefs for football supremacy.
We knew the Eagles were good going into the season, and they were a sexy dark horse pick, but few pundits knew how truly powerful the sum of their parts would be. Few knew that Jalen Hurts would take several big steps up the quarterbacking ladder and become a true force in the league. The Chiefs on the other hand are such an obvious pick to make the Super Bowl every year it's almost cliché. On Sunday, the Patrick Mahomes led Chiefs will be playing in their 3rd Super Bowl in 4 years and winning it would be true dynasty maker stuff.
So let's not waste any more time and get right to the heart of the matter; previewing, dissecting and predicting exactly what will happen on February 12th, 2023. Super Bowl Sunday.
As always, stay tuned to all our NFL playoff coverage here at CSB as we update you on everything you need to know on the road to the Super Bowl. If you need a refresher on odds, bets or where to place them, check out our guides and breakdowns all year round.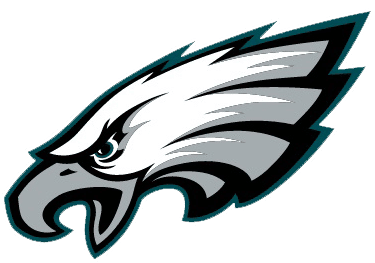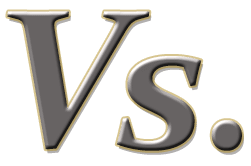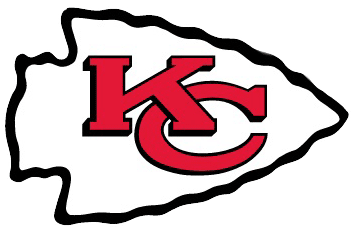 Philadelphia Eagles vs Kansas City Chiefs (-1.5)
We talk about dynasties a lot in sports. We always seem to be searching for the next one, or trying to justify how we're currently witnessing one. What makes a dynasty just that is always hotly debated, and in the era of salary caps, over inflated salaries and endorsement deals, the definition gets ever more murky.
As far as football is concerned we don't have to look too far back to find a legitimate dynasty in the form of the Tom Brady led New England Patriots. From 2001 to 2019 the Patriots played in 9 Super Bowls, winning six. They had 19 consecutive winning seasons, 17 division titles, 13 trips to the AFC Championship appearances, and the only undefeated 16-game regular season in 2007. The Patriots appeared in half of all Super Bowls played during Brady's 18 seasons as the primary starter and won two-thirds of those they played in.
If the salient fact above make a dynasty, then it will prove extremely difficult for any team to achieve that status, but the Pats are a special case, and these days as player turnover is common, being recognized as a dynasty has become a little simpler.
The Patrick Mahomes led Chiefs will play in their 3rd Super Bowl in 4 years on Sunday. They're 1-1 so far in the Big Game, having beaten the 49ers in 2020, before losing to the Bucs in 2021 (led by Tom Brady!). Now with a chance for his second Super Bowl ring, Mahomes (at the still spritely age of 27) can cement his legacy with plenty in the tank to have a truly historical career.
Conversely, should Mahomes and the Chiefs fail to overcome the mammoth challenge that stands before them, in the form of the Philadelphia Eagles, the narrative may quickly shift to that of a wasted potential. I needn't remind most Ontario based football fans of the years 1990-1993 where the Buffalo Bills made, and subsequently lost FOUR STRAIGHT SUPER BOWLS. Getting to the big game is not enough, it's never enough. Mahomes knows this, coach Andy Reid knows this and the Kansas City faithful know this. It's win or your forgotten in the world of sports. So let's see how they might pull off that win.
This game promises to be an interesting showcase of two different offensive styles, each with its own talented defense tasked with trying to control it. The Eagles boast the better overall defense (especially in the pass rush) with a unit that recorded 70 sacks during the regular season, including four players with double-digit sacks.
The challenge for the Eagles defense will be to slow down Mahomes, who has been virtually unstoppable this season. Tampa Bay was able to beat the Chiefs two years ago by mauling him, but this year's offensive line is stronger than ever. The key to stopping Mahomes will be to disrupt him and limit his time in the pocket.
Another note about that loss to Tampa? Mahomes was playing with an injured toe. It can't help but remind us that Mahomes is again playing with an injury, this time to his ankle. However Mahomes looked plenty efficient against the Bengals in the AFC Championship, and although his scrambling may have been limited, his ability to find open receivers was not. Nevertheless there is a scenario where Mahomes takes a bad hit and reaggravates that ankle injury, but fans of great football are hopefully rooting against that.
Mahomes and the Chiefs will have to move the chains in this one, a lot. This season, when the Eagles allow fewer than 310 yards of offence, they are a cool 12-0. When they've allowed more than 310? 4-3. Yeah they're pretty darn good, but so are the Chiefs.
The Eagles will likely focus on containing Chiefs' tight end Travis Kelce, who is one of KC's biggest threats in the passing game. Double-teaming Kelce and daring the other players to beat them could be the best strategy. The Eagles' linebackers, T.J. Edwards and Chauncey Gardner-Johnson, could be instrumental in this effort.
On the other side of the ball, the Eagles' offensive line is the best in the league, but they gave up 44 sacks this season, which could be a red flag against the Chiefs defense that was second in the league in sacks with 55.
Chiefs defensive coordinator Steve Spagnuolo is known for his aggressive blitzing style and may try to attack Hurts, who has struggled when blitzed. After all the Chiefs were successful in pressuring Joe Burrow, and have really stepped up when needed. However, this could also lead to big plays for Hurts and the Eagles' deep-passing game with receivers DeVonta Smith and A.J. Brown.
Trying to pick this one has really done my head in. The fact that the Eagles have steamrolled their way to this game, only allowing 14 points over two playoff contests, while scoring 69 themselves, makes them the obvious pick for a lot of folks. The game promises to be an exciting display of offensive success from both sides, but in the end, the superior quarterback on the big stage will win out. Mahomes is the best quarterback in the league and is poised to close out the season with a league MVP award, a Super Bowl MVP award, and another ring to add to his collection. The Chiefs emerging dynasty will be the talk of the football world come Sunday night.
ATS Pick: Chiefs Beat the Spread
Moneyline Pick: Chiefs Win
Props of the Game:
The Eagles will be looking to shut Travis Kelce down all game long, but let's be honest, no one who's tried has been very successful thus far. Conversely getting Kelce into the Endzone early in this contest will be a major boon for KC. Look for him to score (at least) one touchdown in the first half.
| 1st Half Anytime Touchdown Scorer | |
| --- | --- |
| Travis Kelce | +230 |
The Eagles will be looking to win this one via the ground game, but as KC's superior pass rush wears them down, look for AJ Brown to be the beneficiary. I like Brown coming away with a score in Super Bowl LVII.
| Anytime Touchdown Scorer | |
| --- | --- |
| AJ Brown | +125 |
Both these teams will be blitzing a ton, trying to unsteady the QBs and force mistakes. It's not at all farfetched then, that a fumble behind the line of scrimmage gets returned for a defensive score.
| Special Teams or Defensive Touchdown Scored | |
| --- | --- |
| Yes | +265 |
If you'd like even more props from the CSB writers then check out our Super Bowl 57 Staff Picks!
Best NFL Sign Up Bonuses in Canada
If you're looking to sign up for a Canadian Sportsbook for the first time and put these picks to good use, check out these great sign up bonuses currently on offer:
New users at BetVictor can get a 100% deposit bonus up to $500! – Sign Up Now
New users on Bet99 will get a Matched Bonus of 100% on their first deposit, up to $600! – Check It Out
New users at PariMatch get a 100% deposit bonus of up to $500 with a minimum deposit of only $10. – Sign Up Today
Check out more bonuses available in our handy Bonus Guide
---
2023 NFL Playoff FAQ
Which Teams Have Byes this week?
There are no more byes this year.
What is the 2023 NFL Playoff Schedule?

Divisional Round
Saturday, Jan. 21 and Sunday, Jan. 22

Championship Sunday
Jan. 29
NFC Championship, 3:05 p.m. ET (Fox)
AFC Championship, 6:40 p.m. ET (CBS)

Super Bowl LVII
Feb. 12
AFC Champion vs. NFC Champion at State Farm Stadium in Glendale, Arizona, 6:30 p.m. ET 

What is the Championship Sunday NFL Schedule?

Jan. 29
NFC Championship, 3:05 p.m. ET (Fox)
AFC Championship, 6:40 p.m. ET (CBS)
When is the 2023 Super Bowl?
Super Bowl LVII will take place on February 12th, 2023, at State Farm Stadium in Glendale, Arizona
What time does the Super Bowl Start?
Super Bowl LVII starts at 6:30 p.m. ET, on FOX
What is CSB's Super Bowl Sunday Pick Against the Spread?
Chiefs (+1.5)
What is CSB's Super Bowl Sunday Moneyline Pick?
Chiefs
When are the next week's NFL Lines set?
Typically oddsmakers will set the next week's Game Lines after the Sunday slate of games. NFL Odds will evolve as bets are made throughout the week and NFL Picks made too early may lack vital information. The NFL Point Spreads are set with a somewhat unclear picture and NFL predictions become more informed as the games get closer.