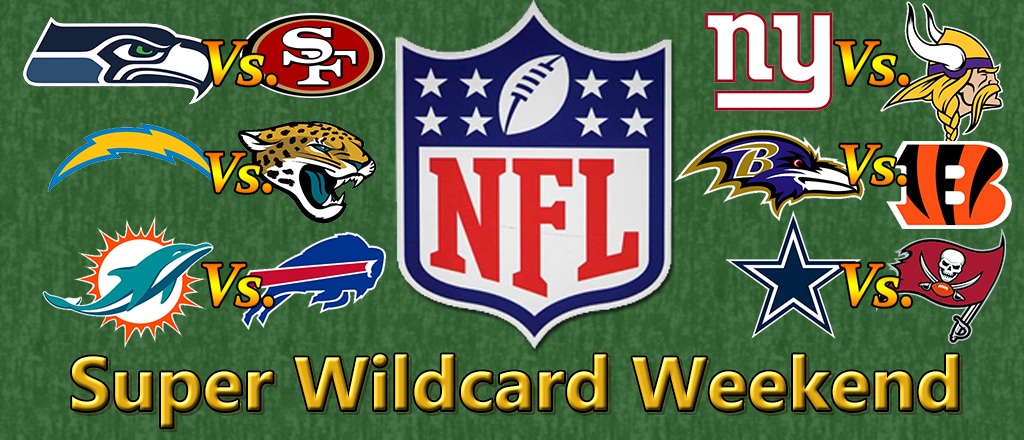 It's that magical time of the year folks. The NFL regular season is in the rearview, the College football championship has been decided, and the one bowl to rule them all is peeking out across the horizon. It's playoff football season! For fans of sports betting, this is the moment where the entire year coalesces into a perfect storm of betting opportunities and sports excitement, and of course we at CSB will have you covered every step of the way. From this weekend's kickoff of the post-season all the way to Super Bowl LVII on Feb. 12, Canada Sports Betting will be buzzing, and I will be your humble guide through the murky waters of playoff spreads, moneylines and prop bets.
Having come in at a respectable regular season final record of 141-132 against the spread, I'm aiming to carry that momentum all the way through the playoffs, with even more exciting betting content than ever before.
So keep it locked here to CSB's playoff football coverage and follow the most exiting time of the year for sports bettors.
Without further ado let's dive into the slate of games for the Super Wild Card Weekend.
Skip Around to Any Wildcard Game Here:
Saturday Games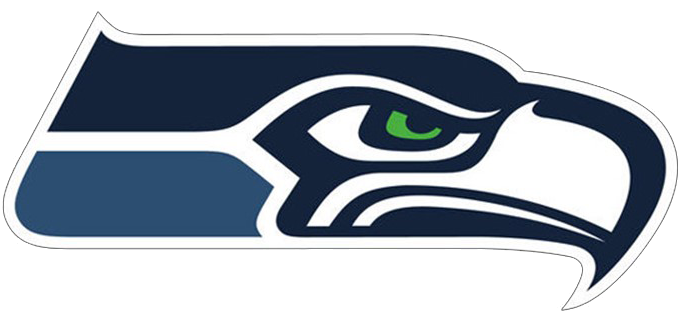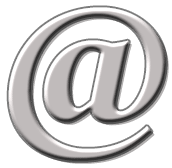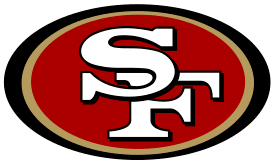 (7) Seattle Seahawks at (2) San Francisco 49ers (-9.5)
The Seahawks snuck into the playoffs through the backdoor. In fact, the door was so far back, it was in Wisconsin. By virtue of the unlikely road win that the Detroit Lions pulled off at Lambeau Field in the final game of the season (made all the more unlikely because the Lions had already learned they were eliminated prior to kickoff), Seattle was granted the final playoff spot.
As Seahawks faithful became Lions fans, if only for a few hours, they may have looked ahead to their wild card matchup with the 49ers and wished they could borrow a few of those Detroit players. Fact of the matter is, this is a very hard ask for Seattle.
Making the playoffs on a sliver of hope is fun, what's not fun is having to take on a San Francisco team that has won 10 straight games coming into the playoffs. A San Francisco team that has averaged 30.5 points in that span. It's a hard ask for any team, let alone a team that barely crept through the door and frankly, lacks the weapons to compete with this 49ers squad.
As the play tightens up for the playoffs, it's a little jarring to see such an inflated line, but quite frankly, I think it's deserved. As good a story as the Seahawks and journeyman quarterback Geno Smith have been, especially after dealing away their nine-year franchise cornerstone (Russell Wilson) and effectively signaling some form of rebuild, their 2022 feel-good story comes to a crashing end here at the hands of a scary-good opponent.
ATS Pick: 49ers Cover
Moneyline Pick: 49ers Win
Prop of the Game:
Look for TE George Kittle to have a big game as the 49ers put it away. Kittle will be trusted to secure safe, chunk yardage and help alleviate the pressure for QB Brock Purdy's playoff debut. I'll take Kittle to have over 42.5 receiving yards in this tilt.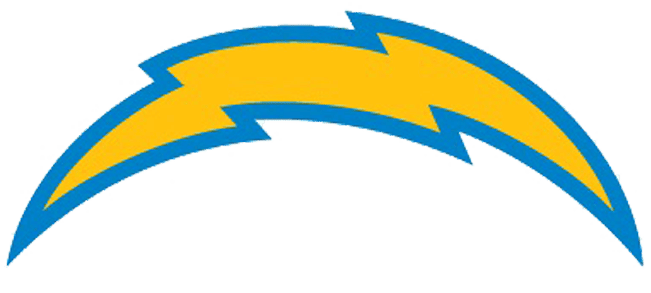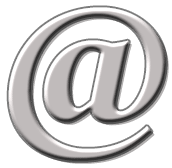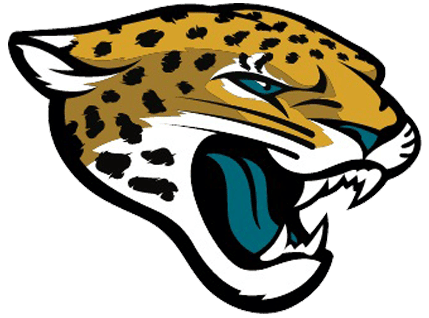 (5) Los Angeles Chargers (-2.5) at (4) Jacksonville Jaguars
Is there any team that's more of a vibe than the Jags right now? After fits and starts early in the season, Trevor Lawrence and the Jaguars rattled off five consecutive wins to end the year to poach the AFC South title away from Tennessee. Jacksonville is showing a cohesion that we've never seen in Lawrence's two years in the league. The team has gelled around him and the future of the franchise is bright. You wouldn't be blamed to go with the momentum here and pick the Jags in this one, especially considering that Jacksonville stomped the Chargers 38-10 in Week 3, but I'm here to tell you to pump the brakes a bit, and read on to get the full picture.
The Chargers of Week 3 were a far cry from the Chargers heading to Jacksonville for the Wild Card round. Week 3 saw an injury-plagued LA team limp its way through an impossible task. Young gun quarterback Justin Herbert was dealing with a rib injury that would hinder him quite a bit early in the year and bump and bruises up and down the depth chart had many thinking (myself included) that the Chargers' season might be done before it really began.
Cut to now and we see a Chargers squad that is healthy, rested (having nothing to play for in Week 18) and motivated entering Herbert's first taste of playoff football. The fact that we're here taking about this LA squad in the playoffs is a testament to how much Herbert was able to pull from a team struggling with overall health for large stretches of the season. Now fully healed and refreshed, Herbert is poised to deploy his full arsenal with a sneaky good defence waiting to bail him out when need be.
The Chargers being favoured against a team full of positive momentum that's also playing at home says a whole heck of a lot. LA is gonna be a dark horse in these playoffs and a team no one will want to be matched up with. Lawrence will have a great NFL career, but Herbert is that little bit ahead of him right now and will set to proving it this Saturday.
ATS Pick: Chargers Cover
Moneyline Pick: Chargers Win
Prop of the Game:
In a QB duel such as this you can bet on big numbers. I'll take Justin Herbert to have a great day on the road to victory and bet him in the over for passing yardage.
Sunday Games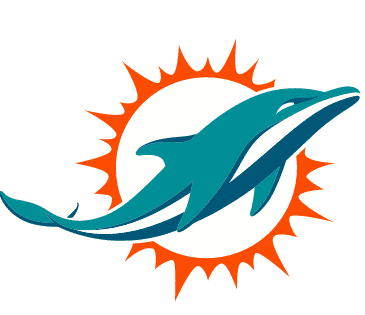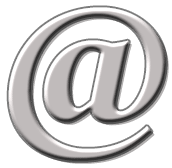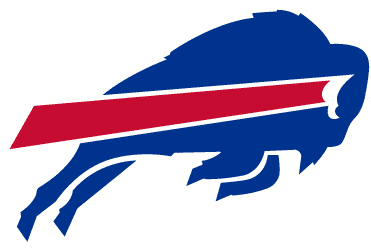 (7) Miami Dolphins at (2) Buffalo Bills (-13.5)
To say the Dolphins limped into the playoffs is one hell of an understatement. Picture an actual dolphin on land, trying to limp, and you might get the full picture. After losing five straight heading into Week 18, the Dolphins had a must-win game against the already-eliminated Jets to punch their ticket to the playoffs. In that must-win game, the Dolphins scored zero touchdowns, combined for 318 yards of total offence and beat the equally inept Jets, 11-6.
Not exactly what I'd call inspiring.
Now they face the unenviable task of travelling to Buffalo in January, not sure of who will even play at quarterback, to take on the powerhouse Bills. The spread line has continued to widen since the matchup was decided from Bills -10.5 to -13.5. I could spend a few more lines here talking about how great the Bills are, how they've been galvanized by the improving health of teammate Damar Hamlin and how this is a wintery blowout waiting to happen. However, this is the playoffs, and blowouts don't count for anything, only wins.
A two-touchdown line is too rich for me, even with everything going wrong for the Dolphins right now. Buffalo will win this game, no doubt about it, but there's no need to run anything up and Miami will do just enough for the backdoor cover.
ATS Pick: Dolphins Beat the Spread
Moneyline Pick: Bills Win
Prop of the Game:
In games played in the cold like this, you can bet that the run game will be a major factor. With the game likely out of reach for the Dolphins, I'll take underrated Bills RB Devin Singletary to rack up yards. Take him in the over in this one.
Best NFL Sign Up Bonuses in Canada
If you're looking to sign up for a Canadian Sportsbook for the first time and put these picks to good use, check out these great sign up bonuses currently on offer:
New users at BetVictor can get a 100% deposit bonus up to $500! – Sign Up Now
New users on Bet99 will get a Matched Bonus of 100% on their first deposit, up to $600! – Check It Out
New users at PariMatch get a 100% deposit bonus of up to $500 with a minimum deposit of only $10. – Sign Up Today
Check out more bonuses available in our handy Bonus Guide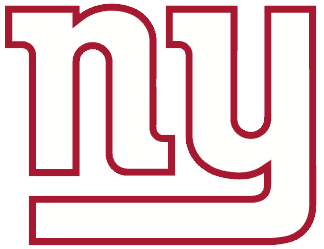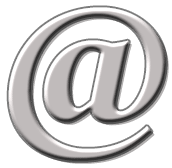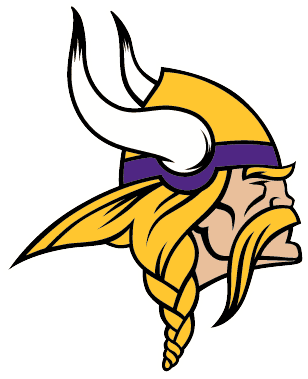 (6) New York Giants at (3) Minnesota Vikings (-3)
There's something undeniable about the New York Giants this year. They find ways to get it done despite a depth chart you'd be hard pressed to pick over any other team currently in the playoffs. Of course a talent like Saquon Barkley papers over a lot of deficiencies, but you have to give credit to the team and coaching staff as a whole for being in the postseason in the first place. This game is giving me tingles in the back of my neck, it would be so Kirk Cousins to Kirk Cousins this up and lose.
On that note, it can also be argued that the Vikings may be the most fraudulent 13-4 team we've seen for a bit. Save for a series of miraculous victories ripped from the jaws of defeat, whose scripts would be more at home in Hollywood than Minneapolis. One of those victories came on Christmas Eve and the Vikes needed a record-setting 61-yard walk-off field goal to dispatch these same Giants. On the day, New York produced 448 yards of offence. Daniel Jones threw for 334 yards, one touchdown and added 34 yards on the ground, and Barkley contributed 84 yards rushing and one score.
It's just one of those things in sports, you watch enough, you read enough, you see enough, you start to get vibes. I have a strong vibe that the Giants take this one and make for a lot of shocked Pikachu faces in the football world. But really, would we all really be that shocked if Cousins turns in a stinker?
ATS Pick: Giants Beat the Spread
Moneyline Pick: Giants Win
Prop of the Game:
Saquon Barkely will be the main focal point for the Giants offence but will also be keyed on heavily by the Vikes defence. If the Giants are gonna pull off this upset, Daniel Jones' scrambling ability will have to be on full display. With this game being played in a dome, on turf, I like his chances in the over.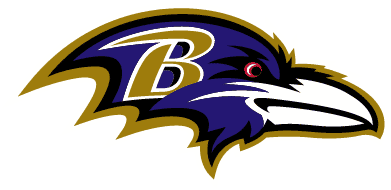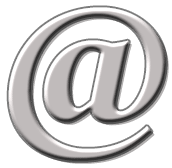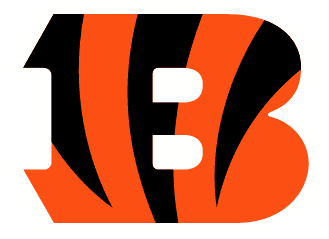 (6) Baltimore Ravens at (3) Cincinnati Bengals (-8.5)
When picking this game, we have to assume that Lamar Jackson will play. Having missed five straight games with a knee injury and still not practicing, you would not be blamed for being skeptical about Jackson's ability to suit up, but seeing as how the Ravens really have zero chance in this game without him, I'd wager we see him in action, at least to start.
All that being said, the Ravens really do have un insurmountable task here. The Bengals have won eight straight coming into the playoffs and look every bit as good, if not better, than the team that made it to the Super Bowl last year. Cincinnati is happy and healthy and giving Joe Burrow every opportunity to shine. Burrow is a game-breaking talent at quarterback and is even more potent when privileged to his full complement of targets. Ja'Marr Chase, Tee Higgins and Tyler Boyd are as good a trio of receivers as you'll see in the league. Add to that the rushing ability of Joe Mixon and Samaje Perine and Burrow has the pressure valves to deal with even the most vicious and energetic of defences.
The Ravens don't have much of a shot in this game, and even though the spread is quite healthy, I don't see them jumping that hurdle either. Ravens brass and fans alike will likely be more worried about Jackson's contract status (impending free agent after this year) than his status in this game, as healthy or injured don't matter a whole hell of a lot against these Bengals.
ATS Pick: Bengals Cover
Moneyline Pick: Bengals Win
Prop of the Game:
With the Ravens defence doing all it can to stop Ja'Marr chase, I foresee Tee Higgins to getting some great downfield opportunities. Love him in the over here.
Monday Night Game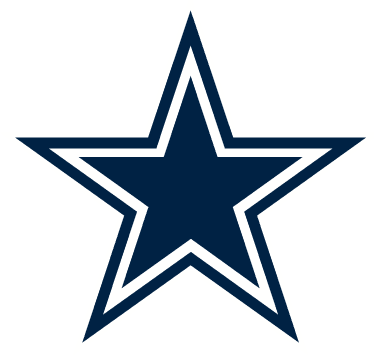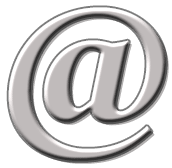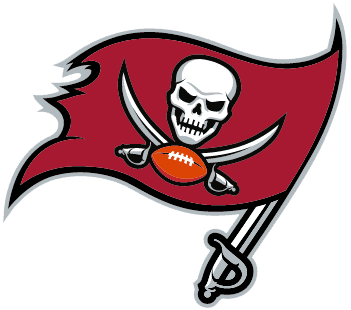 (5) Dallas Cowboys (-2.5) at (4) Tampa Bay Buccaneers
The 12-5 Dallas Cowboys have earned the right to host the 8-9 Tampa Bay Buccaneers at AT&T Stadium … is what I would be typing if things made a bit more sense in this world.
Instead they don't, and the Buccaneers, they of the losing record, are instead hosting this Wild Card Game. Tampa Bay is still playing in January 2023 by virtue of a truly awful NFC South that saw no teams emerge with a winning record. Does this make for a softer, less focused Bucs team heading into the Wild Card round, HECK YEAH IT DOES! All due respect to the GOATed one, the Bucs did not produce at a level commensurate to playoff football, they should not be here, but alas they are, and you know what? They might even keep on going.
Tom Brady has been the bane of the Cowboys' existence throughout his illustrious career. Sure, a lot of teams can boast dreadfully lopsided records when taking on a Brady-led teams, but Dallas' 0-7 record vs. Brady is truly something to behold.
So, let's see what we have to work with. A Tampa team with a losing record hosting a Dallas team with a winning record, but one that has never been able to beat Brady. Surely we have all the ingredients for a slump buster. A solid win that puts the Cowboys on the right track moving into the tougher rounds? Right? Naw, that would be terribly un-Cowboys of them to do.
Instead, if we look into the underlying numbers that brought us here, we see some scary factoids that will have Dallas fans donning meme-proof goggles when reading Tuesday's headlines.
Dak Prescott is simply not playing very well coming into this one. In fact, he's thrown 11 interceptions since Week 12, which ties him for the league lead at 15. What's even more notable is that Prescott is officially the only quarterback in league history to miss at least five games and still lead the league in interceptions, ouchie.
Another stat fans of Dem Boyz don't want to hear? 1-4. That's Dallas' record on grass this season and wouldn't you know it, the 8-9 have-no-business-hosting-a-playoff-game Buccaneers just happen to play on grass.
This should be a total flyover for the Cowboys, a barely perceptible speed bump on to bigger and better things, instead the football powers that be have conspired to mix just the right ingredients for more embarrassment. It'll be 0-8 against Tom the Great.
ATS Pick: Buccaneers Beat the Spread
Moneyline Pick: Buccaneers Win
Buccaneers 23 – Cowboys 20
Prop of the Game:
Hell, I can't help but feel bad for the guy, but how can you not bank on Dak Prescott throwing at least one INT in this one.
---
2023 NFL Playoff FAQ
Which Teams Have Byes in the Wild Card Round?
The Kansas City Chiefs and Philadelphia Eagles have byes into the Division Round.
What is the 2023 NFL Playoff Schedule?

Divisional Round
Saturday, Jan. 21 and Sunday, Jan. 22

Championship Sunday
Jan. 29
NFC Championship, 3:05 p.m. ET (Fox)
AFC Championship, 6:40 p.m. ET (CBS)

Super Bowl LVII
Feb. 12
AFC Champion vs. NFC Champion at State Farm Stadium in Glendale, Arizona, 6:30 p.m. ET 

What is the Wild Card Weekend NFL Schedule?
Saturday, January 14, 2023
Seattle @ San Francisco 16:30
Los Angeles Chargers @ Jacksonville 20:15

Sunday, January 15, 2023
Miami @ Buffalo 13:00
New York@ Minnesota 16:30
Baltimore @ Cincinnati 20:15

Monday, January 16, 2023
Dallas @ Tampa Bay 20:15

When is the 2023 Super Bowl?
Super Bowl LVII will take place on February 12th, 2023, at State Farm Stadium in Glendale, Arizona
What time does the Super Bowl Start?
Super Bowl LVII starts at 6:30 p.m. ET, on FOX
What are CSB's Wild Card Weekend Picks Against the Spread?
When are the next week's NFL Lines set?
Typically oddsmakers will set the next week's Game Lines after the Sunday slate of games. NFL Odds will evolve as bets are made throughout the week and NFL Picks made too early may lack vital information. The NFL Point Spreads are set with a somewhat unclear picture and NFL predictions become more informed as the games get closer.