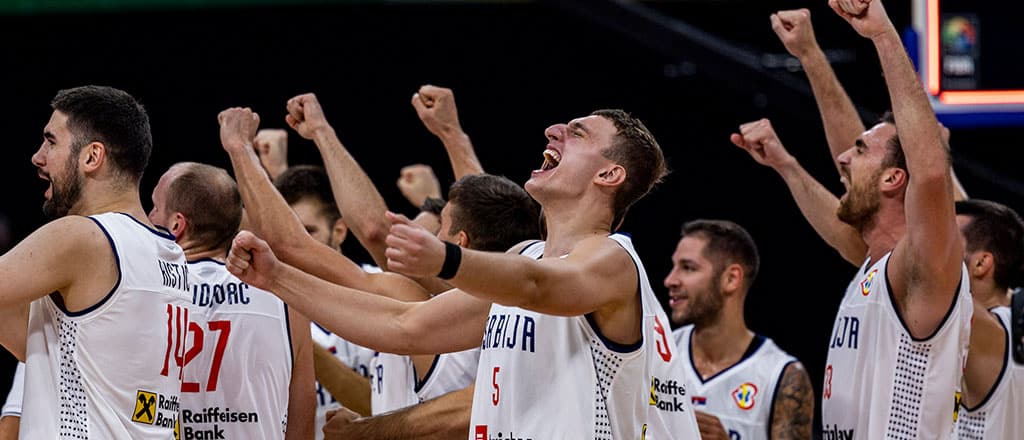 We have reached the finals of the 2023 FIBA World Cup and you would be hard-pressed to find anyone who isn't at least a little surprised at our two finalists. Entering the tournament, France, the United States, and Canada were the clear favourites to walk out as winners, and not one of them will appear in Sunday's final.
France was bounced out in the Group stage while both Canada and the United States fell short in the semifinals. The teams that beat them – Serbia and Germany – are deserving finalists, and both will be looking to seize this opportunity to write their names into basketball history.
Bet on Germany vs. Serbia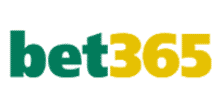 GER -1.5
SRB +1.5
Who will walk away as FIBA World Cup Champion? Keep reading for a preview and some key betting analysis.
The Gold Medal Game is on Sunday September 10th, at 8:40 a.m. ET.
How We Got Here
Of the two finalists, Germany has had the more surprising trajectory. Having initially been considered a contender by almost nobody, they have gotten through the field without a single loss. They went 5-0 in the two group stages, before defeating Latvia in the quarterfinals, and then upsetting the illustrious United States team in the semifinals.
Nobody should be terribly shocked that Serbia is in the final. Of the remaining teams entering the quarterfinals, Serbia was certainly one of the strongest and most complete. Yet still, they trailed behind the U.S. and Canada according to the oddsmakers, and usually by some distance. Nevertheless, convincing victories over Lithuania and Canada have put them on course for glory.
Both teams have their share of quality NBA talent — even though the Canadian and American teams soaked up the majority of the hype — and whichever team wills will rightfully call themselves world champions. And if both teams play their best, we could be in for a spectacular final.
Game Preview
For the Serbs, the star man has been Bogdan Bogdanovic. He had a game-high 23 points in the victory over Canada, his second consecutive 20-point performance in this bracket. Really, though, the key to Serbia's run to the finals has clearly been its defense. It held the high-flying Canadian offense to just 86 points, and Lithuania to just 67 points back in the quarterfinals.
For Germany, the thrust of their medal-winning push has come from a quartet of NBA players. Franz Wagner, Moritz Wagner, Dennis Schroder, and Daniel Theis have all been key contributors. It's been a true team effort for the Germans; even role players like Andreas Obst (24 points in the win over the U.S.) have come up big when necessary to get the team over the line.
This is a battle of two teams with quality scoring options abound and deep benches to contribute throughout. The key may well be whether or not Serbia can limit the production of Franz Wagner and Dennis Schroder from the perimeter, which nobody has been able to do thus far.
Player props to watch
While there are a few recognizable NBA names in these two rosters, the average bettor might not know what they're looking at. Heading into the game, here are three players (and player props) that you should give a chance.
Dennis Schroder, Over 6.5 Assists (-115)
No matter what happens, both sides have already made it further than ever (technically, Serbia has a pair of World Cup wins, but they came under the Yugoslavia banner). For Germany, a championship win will depend on a complete performance from Schroder.
In wins over Latvia and the United States, he has found his playmaking abilities. He had 17 points and 9 assists in the upset win in the semifinals and even managed to find himself useful with 4 assists in what wound up being a slog of a win against Latvia. Schroder can dish it out, especially if the Wagners heat up.
Bogdan Bogdanovic, Over 30.5 Points + Assists + Rebounds (-115)
While the focus for Serbia will be the defense, the star has been Bogdanovic. In a dominant 87-68 win over Lithuania in the quarterfinals, Bogdanovic had 21 points, 4 rebounds, and 3 assists. He was equally adept in the biggest game of the tournament so far against Canada, posting 23 points, 4 rebounds, and 3 assists.
He has consistently been the best player on the floor for Serbia. He can act as facilitator to Nikola Milutinov and Ognjen Dobric if need be or take things over and produce on his own. If Serbia is to walk away victorious, it will do so on the back of Bogdan.
Franz Wagner, Over 17.5 Points (-105)
Wagner was a driving force in the win over the United States, scoring 22 points while adding 5 rebounds and 2 assists in just over 34 minutes. His contributions defensively while playing big minutes – he was just one of three Germans to play 30+ minutes against the U.S. – are invaluable.
If he can get hot from the perimeter, it could cause chaos for the Serbians. It will also unlock more opportunities for guys like Schroder, Theis, Obst, and even bench players like Johannes Thiemann. Wagner will need to be at his very best in order for Germany to win its first World Cup.
Dennis Schroder (Germany) to earn over 6.5 assists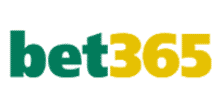 -115
Recommended bets
With the player props settled, it's time to focus on the game itself. Which bets should you be homing in on for the 2023 FIBA World Cup Championship game? These are the two wagers that you should be focusing on when you finalize your bet slip.
Serbia Money Line (-105)
This game is as tight as any, and the odds reflect that — the money line is essentially a pick 'em. Really, you can go either way on this one as both teams are deep, disciplined, and strong throughout the lineup.
The reason to go with Serbia is because of their team defense. They have frustrated opponents, particularly with strong perimeter defense. Against Canada, they held the high-octane attack to just 86 points, including limiting Shai Gilgeous-Alexander to 16 points, a far cry from his standard performance.
Seeing as Germany generates much of its offensive production from perimeter play, don't be surprised if Serbia gets under their skin and causes some real frustration. Even a little bit of a variance from their normal performance could give Serbia the opening they need. In a close game, we're backing Serbia to capture its first World Cup title since it was part of Yugoslavia.
Under 174.5 Total Points (-110)
This might seem like something of a surprising pick. After all, Germany has hit 100 points regularly, posting an even 100 in the games against Georgia and Slovenia, as well as 113 points in the epic win over the Americans. In between, they only need 81 to topple Latvia in the semifinals.
On the other side of things, Serbia has put up points against inferior competition from China, South Sudan, and the Dominican Republic. And besides being shocked by the Italians 78-76, they have been a solid but not great offensive team.
What does all this mean? Well, given the strength of Serbia's perimeter defense and Germany's perimeter offense, it seems like a clash that only one side will win. With a strong vigor on the defensive end, Serbia will be more selective in its offensive possessions. Look for a game that finishes in the low 80s for each team, coming well under the 174.5 mark.