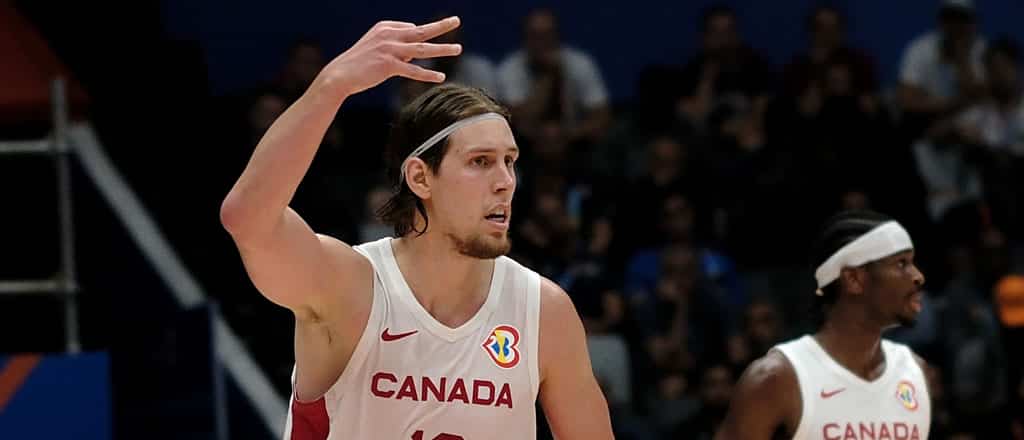 The FIBA World Cup got off to a rousing start with an all-time record crowd on opening day to see one of the host countries' teams, the Philippines, play in their first match. The 38,115 fans in attendance were the largest ever for a FIBA game, surpassing the 1994 World Cup Final in Toronto.
It's a testament to the growing popularity of this event and the sport across the world. Basketball's World Cup is taking place across three host countries in Japan, the Philippines, and Indonesia from September 25 to August 11. In another of the most anticipated matches of the opening day on Friday, Canada delivered an absolute shellacking of France, 95-65. This was despite Canada entering the game as the underdog.
On August 27th, they'll play their second Group H match, going up against a Lebanon team that fell to Latvia, 109-70. Though this game doesn't figure to be much of a contest, this Canada vs. Lebanon betting preview will provide insightful analysis on the best prop and game bets for you to consider.
Bet on Canada vs. Lebanon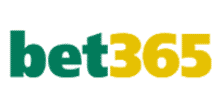 CAN -38.5
LEB +38.5
Currently enjoying the second-best odds behind the United States to win the whole thing after such an impressive performance against France, Canada should be coming into this game brimming with confidence.
Lebanon, posting the worst defeat of any team during the first day of games, not so much. Ranked 43rd in the world by FIBA, Lebanon was routed by 39 points by the 28th-ranked Latvian team. They will have their work cut out for them entering the matchup as +38.5 (-120) underdogs at Bet365.
Olympic berths on the line
The main motivation for Canada to not overlook their opponent this weekend is that they don't want to fumble any chance at finishing in the top two among the Americas region teams in this tournament. Those top two finishers automatically qualify for the 2024 Summer Olympics in Paris, something the Canadian men's team hasn't done since the turn of this century in 2000.
With Canada already starting out in the "Group of Death", the toughest group in the opening round, every win matters in setting them up with a better chance to continue advancing. Lebanon will have to finish as the very top team from Asia to qualify for Paris, a tall order with Iran and China standing in their way.
After a big win against France to start things off, Canada has positioned itself very well for this tournament. Beating Lebanon should be an easy step to keep that positive momentum going.
Player props to watch
When it comes to player props in international competition, it can always be a lot of fun to see how NBA players stack up against the best international competition and with international rules. Now, much has been made about the differences between FIBA and the NBA so here are the major ones.
FIBA plays 10-minute quarters as opposed to the 12 minutes the NBA gets. The FIBA three-point line is also a little shorter, just a couple of inches at the corners but overall a whole foot and a half closer. There are also five fouls permitted prior to disqualification instead of the NBA's six and the game is considered more physical according to the players that have played both.
There's also no defensive three-second rule in FIBA and the timeouts are administered differently. However, none of that will slow down the best players so here's a look at some player props to watch for in this Canada vs. Lebanon betting preview.
Shai Gilgeous-Alexander, o36.5 Points/Assists/Rebounds (+100)
With Jamal Murray sitting out this tournament for Canada, Shai Gilgeous-Alexander is unquestionably the best player on the team. He showed it in the match against France, having himself a monster day with 27 points, 13 rebounds, and six assists.
Considering Gilgeous-Alexander did this against the fifth-ranked team in the world with four current NBA players, he could probably surpass 36.5 points, assists, and rebounds in one half against Lebanon. The only potential issue for him seems to be just how much the coach sits him if Canada finds themselves dominating early.
RJ Barrett, o15.5 Points (+105)
RJ Barrett would also stand to be a beneficiary of Murray opting out of international competition but he struggled in the opening game against France. He scored only five points on 1-10 shooting, going 1-7 from deep. It was not a performance that inspired confidence.
But that may be precisely why the over on Barrett's points total could be a great bet for this game against Lebanon. He'll likely be coming out firing, looking to put that disappointment well behind him and asserting himself as a viable number two option on this squad. Watch for Barrett to make the adjustments necessary to find success in his second official game in international competition.
With the lack of notable players on Lebanon's team, there are just not a lot of options for player props related to this game. Most of the options center around Barrett and Gilgeous-Alexander but check back on bet365 closer to tip-off to look for any action on the over on three-pointers for Kelly Olynyk and Nickeil Alexander-Walker who dropped two and four respectively in the France game.
Shai-Gilgeous Alexander over 36.5 points + assists + rebounds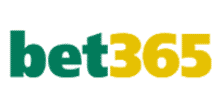 +100
Recommended bets
When it comes to game bets, it might make sense to think a little outside the box for this one. Looking over the stats from the Latvia-Lebanon matchup, it should be safe to say Lebanon may have trouble defending good shooting teams and should fare better shooting the ball at least in their next game.
Having said that, they seem fairly overmatched against a Canadian team that starts five NBA starters. While it's very possible that Canada has a letdown against lesser competition and Lebanon plays the game of their lives, that does not seem the likeliest outcome. At this point, when it comes to wagering, the best odds often determine the best bet to place.
Canada -38.5 & u174.5 (+350)
It's (-110) odds to pick Lebanon to cover. That doesn't really move the meter. What's more likely to happen? The superior team with NBA talent running an overmatched opponent off the court and then coasting with their bench to close the game? Or the overmatched team pressing to make a name for themselves after an embarrassing first effort but finding it even more difficult against a much better opponent?
Yes to both of those options when it comes to what is more likely to happen in this matchup. It is more likely that Canada will blow out Lebanon by as much or more than Latvia did while also slowing the pace down as the game gets out of hand. With that being said, at (+350) odds, Canada covering while the total hits the under seems like it's got a nice payout potential.
Under 174.5 Points (+100)
The total for Lebanon's first game reached 179 points. Canada's first game totaled 160 against a pretty good French team. Lebanon will probably have to switch up their strategy when taking on a superior Canadian team and while the percentages say they are likely to shoot better, their offense will likely not generate what they'll need to carry the game total to the over.
Plus, with the keen forecast that Canada should jump out to an early lead and then sort of put on the brakes to save themselves for the rest of the competition, the Under should be a smart wager to consider.
Other FIBA games on Sunday Morning