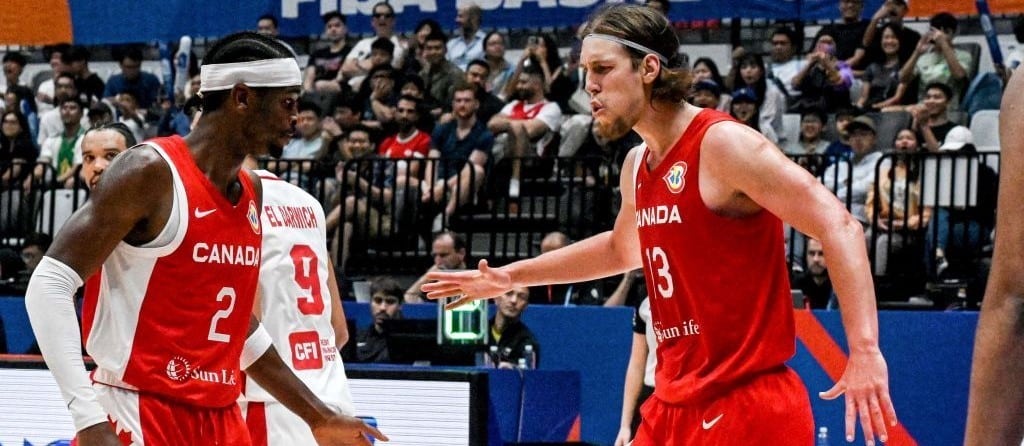 Before the opening game against the French, there was lots of uncertainty surrounding Team Canada. Would this talented roster be able to set the tone with a win against one of the best teams in the field? Would things work out even though Jamal Murray and Andrew Wiggins would be out of the lineup?
The answer to those questions turned out to be a resounding "yes." Canada dominated against France and then disposed of Lebanon, leading us into their third game in round-robin play against Latvia. Let's get deep into the weeds to see how this game could shake out, what Canada's outlook is, and what bets at bet365 are worth keeping a close eye on.
Bet on Canada vs. Latvia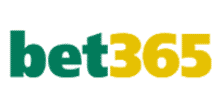 CAN -15.5
LAT +15.5
The action gets underway at 9:30 a.m. ET on Tuesday and the game can be viewed on Sportsnet.
Game preview
As expected, Shai Gilgeous-Alexander has been the focal point for Canada. He was dominant in a rout over France, finishing with 27 points, 13 rebounds, and six assists. He had a slow start to the game with zero points in the first quarter, but took over as the first half came to a close.
Latvia, meanwhile, had an easy win over Lebanon in their first game. Canada then beat Lebanon easily in the next game, while Latvia also managed to beat France, surprisingly ending their tournament early.
After two games, the odds have shifted slightly for both teams. Canada now has the second shortest odds at +400 to win the FIBA World Cup, trailing only the United States (-125). Latvia, however, remains an underdog although their odds did jump to +4000 after they beat France last game.
Building momentum
For Canada, there were a lot of questions going into the opening contest against France. Given that most felt the French to be the favourites to win the group, there were doubts about whether this Canadian team – much different than the group that had a miserable finish at the 2019 World Cup – could come out and establish itself.
Canada responded by dominating the French in a 95-65 victory. France actually held a lead going into the second quarter, but that quickly evaporated. By the end of the third quarter, Canada had gone on a 25-8 run, pouring it on in the fourth to cruise to the victory. It took no time for the Canadians to adjust after the first quarter, turning in a completely dominant performance over the last 75% of the game.
They will be heavily favoured against the Latvians in this group-stage game. However, Latvia proved that they are not an easy victory as they also beat France. If Canada doesn't respect Latvia's talent, they might find themselves in a battle late in this contest.
Player props to watch
We hit on a few of the prop bets from the Canada/France game. Despite his dominant performance, Gilgeous-Alexander did indeed come in under 31.5 points while RJ Barrett didn't even come close to hitting the 20.5-point mark.
Moving into this contest, there are a few prop bets that you should be keeping a close eye on. These three should have a strong chance of becoming a reality, setting you up nicely to follow our preferred bets at the bottom.
RJ Barrett, o15.5 points (-115)
Barrett was virtually non-existent in the victory over France. That worked out fine because Gilgeous-Alexander was so dominant, but it would be helpful for one of the clear-cut stars on this team to be at his best going forward. He was better against Lebanon, scoring 17 points in 20 minutes.
Barrett had just five points against the French, which altogether shouldn't be that surprising given the defensive talent on that team. After scoring on the weak Lebanon team, look for Barrett to get back to his normal self with a solid performance in what should be another win for the Canadians.
Dairis Bertans, o9.5 points (-115)
Bertans ran the show against the Lebanese, racking up 20 points. Though he took a step back against the French – which is understandable given the quality of roster difference between the two – he is again going to be the focal point when these two teams collide.
Even more impressive about Bertans' performance going back to the Lebanon game is that he did all his damage in just 15 minutes. He shot an incredible 87.5% from the floor, including 6-of-7 from three-point range. If he can get a hot hand going against Canada, Latvia may be able to hang around longer than most people think.
Kelly Olynyk, o4.5 rebounds (-140)
If there was a truly surprising performance from the Canadians against France, it would be that of Kelly Olynyk. The veteran NBA forward had 18 points in 23 minutes of action. He also chipped in a pair of assists, a steal, and four rebounds.
He is part of this group largely because of his ability to crash the glass and make a contribution defensively. Against a Latvian team that just doesn't compare as favourably to the French, those numbers should only grow. Look for Olynyk to easily top this threshold, coming closer to seven or eight rebounds instead.
RJ Barrett over 15.5 points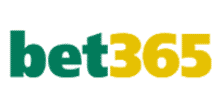 -115
Recommended bets
Now that we know which player props look enticing, it is time to look at the game at large. The moneyline is definitely out of the question (Canada is -2200 favorites), which means that we have to look in another direction.
Latvia +15.5 (-115)
While Canada should walk away with this one pretty easily, getting into the 15+ point range is a tough ask. It requires the starters to be in for the duration of the game and we could see a lot of bench time for Canada if things get out of hand by halftime.
There is just no way that this shakes out positively for Canada. Either they get way up and take their foot off the gas or Latvia keeps this close throughout the game. No matter which way you look at it, taking Canada and the points seems like a very risky play at the very best. Take Canada straight up but the Latvians to cover.
Over 177.5 points (-110)
Both teams had impressive offensive numbers in their opening contests. Canada nearly put up 100 against a top-notch French team while getting practically nothing (five points) out of Barrett. Latvia, meanwhile, put up 109 on the Lebanese, getting an impressive showing off the bench from Oklahoma City Thunder forward Davis Bertans.
Even though it is unlikely that the Latvians get a repeat performance against the Canadians, points will be scored. If the team can receive a big game from Barrett, they should easily top the 100-point mark. Look for something in the 95-80 range for the Canadians, just clearing the over.