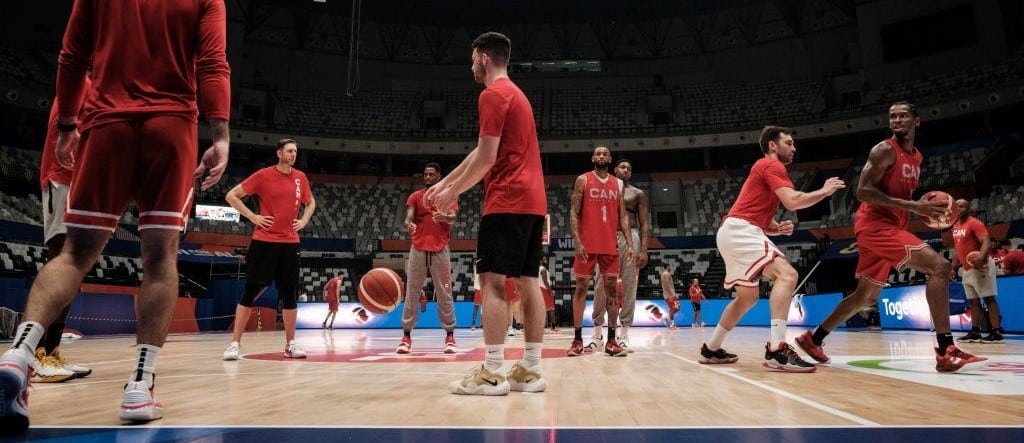 The FIBA World Cup is getting set to kick off, providing a platform for some of the world's best players to compete against each other. That includes not only notable NBA stars, but prominent players from other leagues around the globe as well. One of the first (and most interesting) matchups features Canada vs. France on Friday morning at 9:30 a.m. ET (Sportsnet).
The odds on this game have changed slightly with the news that newly-crowned NBA champion Jamal Murray and Andrew Wiggins will not be participating. That said, Canada is only a slight underdog (+105) compared to France (-125). The spread is just 1.5 points in favour of France, indicating a close matchup is on the horizon.
Bet on Canada vs. France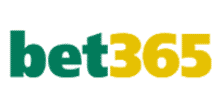 CAN +1.5
FRA -1.5
The Canadians will have all the motivation in the world to come out and prove that they're a real contender. Losing Murray hurts, but with strong NBA players like RJ Barrett and Shai Gilgeous-Alexander, no one can count Canada out in this one. College standout Zach Edey could also play a prominent role given the size (7-foot-4, 305 lbs) that he brings to the roster.
There is a lot of ground to cover as these two, both serious contenders, attempt to get the FIBA World Cup started off on the right foot. Read on to find out more about this matchup, the best bets to watch, and the player props that you should be considering.
Tournament contenders collide
The single most important storyline to watch is that both teams are serious contenders for the title. France has a history of international basketball success in recent memory that only the United States can touch. France has made the semifinals in the last two FIBA World Cups, coming away with bronze (and an Olympic silver) over that time.
Canada, meanwhile, is coming off an abysmal performance in 2019 but things look far different this time around. This Canadian roster is packed with not only NBA talent, but high-quality NBA talent. Murray's loss is a big one, but the expectations are still quite high heading into tournament play.
Both of these teams are expected to qualify out of Group H, which also includes Latvia and Lebanon.
Player props to watch
Part of the fun of international basketball is seeing how players stack up against one another in different lineups and facing different competition. We know that players like Barrett, Gilgeous-Alexander, Rudy Gobert, and Nicolas Batum are good enough to play at the highest level in the world. But how does each of them stack up when it comes to playing against the best that each FIBA nation has to offer?
RJ Barrett, o20.5 Points (-110)
Barrett will no doubt be a focal point for Canada in all facets of the game. This was true when Murray and Wiggins were expected in the lineup. That is even truer now that the two of them won't be suiting up. In the last two years for the Knicks, Barrett has stepped his offensive game up.
While he has not had international competition to pull from, he did average 19.6 points per game a year ago. Over the final nine games of the NBA season, Barrett went over the 20.5 threshold five times, all of which happened in the final seven games of the year. At just 23 years old, Barrett is finding his stride and entering the physical prime of his career and that could be a dangerous thing for France.
Rudy Gobert, o11.5 Rebounds (-110)
Historically speaking, Gobert has been a rebounding machine at the NBA level. In fact, the 11.6 rebounds he averaged per game a year ago was his worst since he averaged 10.7 RPG for the Utah Jazz in 2017-18. He has shown the ability to average 13.5 RPG or more, making his domination on the glass an even more critical focal point for France heading into FIBA World Cup action.
Top to bottom, the talent in the FIBA World Cup just isn't the same as it is in the NBA. If Gobert comes out motivated and looking to dominate, he could easily eclipse that 11.5-rebound threshold. He hit a bit of a wall at the end of the NBA season, but he has shown a penchant for being strong on the glass in international play. And there is little doubt that he will improve upon his 9.1 total rebounds per game from the 2019 FIBA World Cup.
Shai Gilgeous-Alexander, u31.5 Points (-115)
The focus for Team Canada will likely be on Shai Gilgeous-Alexander, and rightfully so. He is coming off his best season in the NBA, earning All-NBA First Team honours, his first accolade since being named to the NBA All-Rookie Second Team in 2019. He has evolved into a legitimate superstar on both ends of the floor. He was one of the key pieces traded to Oklahoma City in a monster package for superstar Paul George.
Gilgeous-Alexander has the length and athleticism to be a force internationally. If Team Canada is serious about not only improving on their 2019 finish, but making a run at the FIBA World Cup title, Gilgeous-Alexander is going to be a major part of that. Look for him to take on a big offensive role, but don't be so sure that he will explode offensively right from the jump.
Shai-Gilgeous Alexander under 31.5 points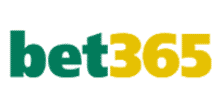 -115
Recommended bets
With a better idea of what to look for, you may be wondering where to put your money. The props may sound good, but what other bets should you be making when Canada and France take the floor against one another?
Canada Moneyline (+105)
Murray has cited injury issues as his reason for missing the FIBA World Cup. Wiggins is dealing with personal family issues, so there is no telling when he'll be back, if at all. Yet even still, don't be afraid to take Canada in its first matchup against France. Canada (+105) has dropped to +1000 to win it all since the news of those absences was announced.
But a 1.5-point spread indicates that bookmakers aren't certain one way or the other. Canada has more talent available to it than at any point on the international stage. Look for a motivated performance from the jump to set the table for the rest of the tournament.
Under 165.5 Points (-105)
Basketball is played at a different level fundamentally when on the international stage. These are teammates who are not used to playing with one another. These are teammates trying to learn a new scheme and discipline. This means that the offensive creativity may not be there to start.
With talented defenders like Gobert, Batum, and Gilgeous-Alexander on the floor, the goal will be to keep things tight defensively. For that reason, take the under here as both teams go through some initial growing pains. There may be offensive fireworks down the line in the FIBA World Cup, just don't expect it to happen in the opener.
Other FIBA games on Friday