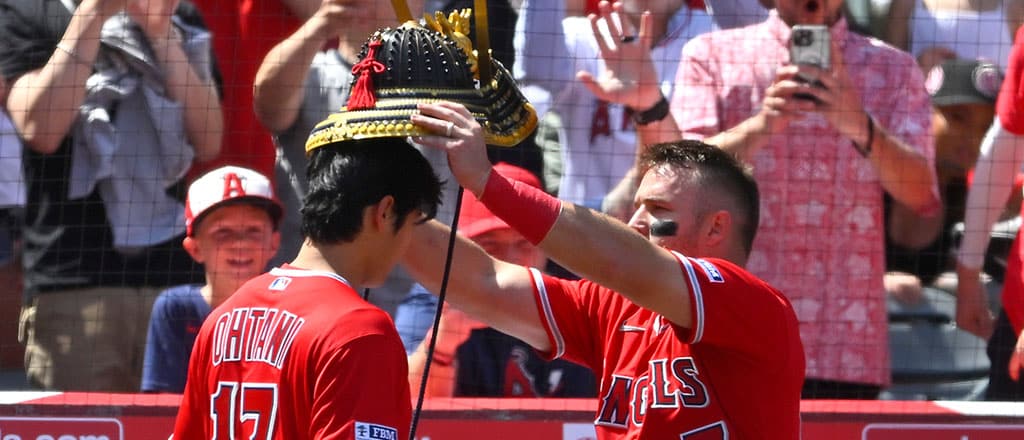 No, winners of MLB Awards don't get recognized with super cool hats like the one above – though, come to think of it, it's pretty sad that they don't. Nevertheless, we're down to the final weeks of the regular season in the majors, and futures bets are starting to come into a clearer view. Earlier this week we revisited teams' division and World Series odds. Today, we'll take a look at where the three key awards (Cy Young, Rookie of the Year, and MVP) stand in both the American League and National League, with odds from bet365.
Cy Young Award
| Player (American League) | Odds | Player (National League) | Odds |
| --- | --- | --- | --- |
| Gerrit Cole (NYY) | -175 | Blake Snell (SD) | -120 |
| Luis Castillo (SEA) | +250 | Spencer Strider (ATL) | +225 |
| Kevin Gausman (TOR) | +900 | Zac Gallen (ARI) | +500 |
| Sonny Gray (MIN) | +1400 | Justin Steele (CHC) | +900 |
| Framber Valdez (HOU) | +4000 | Logan Webb (SF) | +2500 |
Odds courtesy of bet365
The Cy Young is probably the most competitive of the three major awards up at this stage, in large part because of the volatility of pitchers. A couple of really good or really bad starts can massively swing the odds.
On the AL side, the Yankees may be a tire fire, but Gerrit Cole is having a strong season on the mound, pitching to a 12-4 record over 28 starts, throwing more innings than anyone else in the majors, and keeping opponents at bay with a 2.95 ERA. Voting still historically favours those simple stats, though Cole can also lay claim to the lead in Wins Above Replacement and competitive totals in several other pitching analytics. Castillo is creeping up behind him for a late push, though, due to his majors-leading WHIP and his contributions to the Mariners' rapid rise in the AL West.
Kevin Gausman giving some Jays representation here is fun, though his odds of making a serious dent in the voting have faded with a previous few weeks that are closer to pretty good than great.
Over in the National League, the books give Blake Snell some favour, even if formulas like ESPN's Cy Young Predictor feel otherwise. Part of that is Snell's record, at 11-9, doesn't jump out at you, especially when other good pitchers on bad teams have found a way to separate the W-L columns a bit more. But he also leads the major leagues in ERA and has the fewest hits conceded per nine innings, and is competitive in several other major categories. Spencer Strider's 16-4 record combined with his majors lead in strikeouts and strikeouts per nine, along with a National League lead in WHIP will play to his case, so I'd say this one isn't quite over yet.
Kevin Gausman (TOR) to win 2023 AL Cy Young Award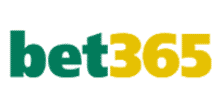 +900
Rookie of the Year
| Player (American League) | Odds | Player (National League) | Odds |
| --- | --- | --- | --- |
| Gunnar Henderson (BAL) | -600 | Corbin Carroll (ARI) | -5000 |
| Triston Casas (BOS) | +700 | Kodai Senga (NYM) | +2500 |
| Tanner Bibee (CLE) | +1200 | Matt McLain (CIN) | +4000 |
| Masataka Yoshida (BOS) | +4000 | Spencer Steer (CIN) | +10000 |
| Josh Jung (TEX) | +3300 | Elly De La Cruz (CIN) | +15000 |
Odds courtesy of bet365. Masataka Yoshida boosted from +2800.
Both Rookie of the Year battles seem more or less wrapped up. On the American League end, Gunnar Henderson has had an incredible first full season with the Orioles after a 34-game cameo in 2022, mashing 22 home runs on a .331 on-base percentage while producing decently above-average defence. Casas's raw totals aren't that far off of Henderson's, but provide less underlying value and he's much less valuable defensively.
For what it's worth, bet365 is offering a very healthy boost on Masataka Yoshida's odds, though I have a hard time seeing him make a push strong enough to get in the race over the next month.
In the NL, it's not close. Corbin Carroll has been Arizona's most valuable player this year, and whether you look to his 23 home runs, his 41 stolen bases, or his 139 OPS+, you see a player who's not just been good for a rookie, but genuinely very good immediately. I do wonder how this race looks if De La Cruz plays a fuller season – certainly it would at least be closer – but for now I think it's safe to assume Carroll will take it home.
Gunnar Henderson (BAL) to win 2023 AL Rookie of the Year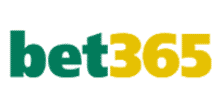 -600
Most Valuable Player
| Player (American League) | Odds | Player (National League) | Odds |
| --- | --- | --- | --- |
| Shohei Ohtani (LAA) | It's Over | Ronald Acuna Jr. (ATL) | -140 |
| | | Mookie Betts (LAD) | +115 |
| | | Freddie Freeman (LAD) | +2000 |
| | | Matt Olson (ATL) | +15000 |
Odds courtesy of bet365
Firstly, you can't get odds on the AL MVP anymore, at least from bet365. Some other books might offer them, but you'll get a number so short that you're better off just depositing the cash in a savings account until the award ceremony. That race is over – Shohei Ohtani is going to pick up his second MVP award. Leading the majors in triples, home runs, slugging, OPS, OPS+, total bases, and walks, while also putting up elite pitching numbers until shutting down his arm a few weeks ago, the result here is undeniable. Ohtani's two-way talent is a form of dominance we haven't seen in arguably any of the major North American sports. The AL MVP race is over.
In the National League, there was a bit of thought that things could land the same way with Atlanta's Ronald Acuna Jr, who you can actually get in a "vs. the field" bet at bet365 right now. As it stands, Acuna sits at -140 while the field sits at +110. This gap used to be a lot wider, and the reason it's not is Mookie Betts, who slashed a mystifying .459/.520/.847 in August, slapping 51 hits and notching 11 home runs. Acuna is still playing fantastic baseball, recently becoming the first player to hit 30 home runs and steal 60 bases in a season, but these two franchise players will be trading punches for a few more weeks. They even faced each other yesterday in a game that lived up to the hype, with Acuna going deep once and Betts going deep twice.
A pick on this one will be a choice of consistency vs. momentum – both of these guys are all-world talents and this race will come down to these next few weeks.
Mookie Betts (LAD) to win 2023 NL MVP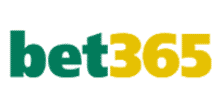 +115