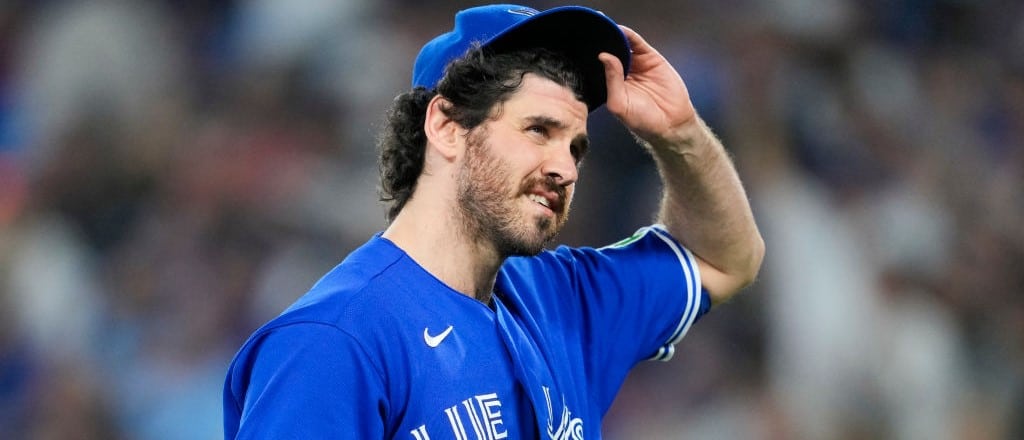 Jordan Romano misplaced a 96 mph fastball in the heart of the strike zone and New York Yankees catcher Austin Wells launched a two-run home run into the left-field stands to give the Yankees a 2-0 win at Rogers Centre over the Toronto Blue Jays on Tuesday night.
It cost the Jays a game in the wild-card standings. With five games left in their season, they're in the second wild-card position, two games ahead of the Seattle Mariners, who trail the Houston Astros by a half-game for the third and final AL wild-card spot.
Bet on Yankees vs. Blue Jays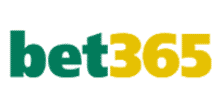 NYY -105
TOR -115
It might not have been a punishing blow to the Jays' playoff hopes – because Seattle plays nothing but AL West teams, the Jays have a huge advantage in this race – but it made things a bit too close for comfort. The Jays still have a 95.1% chance of qualifying for the postseason, according to FanGraphs' projections.
Until that percentage reads in triple digits, however, the Jays and their fans will probably remain a bit nervous with things this bunched.
Game two of the series is Wednesday night and it could be another tight affair, with the Yankees throwing their ace out on the mound in an attempt to spoil Toronto's playoff bid.
Yankees vs. Blue Jays odds
All odds courtesy of

About the Yankees (80-77 SU, 75-80 ATS, 70-79-9 o/u)
The Yanks need just one more win to guarantee they won't have their first losing season in 31 years. They aren't going to make it easy for the Blue Jays to wrap up a playoff spot right in front of them either. Manager Aaron Boone played his regulars Tuesday rather than take his foot off the pedal now that they're eliminated from contention.
The big news from New York's side, however, is the emergence of Michael King as a rotation piece for 2024. King was outstanding yet again, limiting Toronto's frustrated lineup to just one hit and no runs over six innings while striking out five. The Jays couldn't do any damage off relievers Jhony Brito, who has electric stuff but shaky command, or Clay Holmes either.
Even Wells' presence in the lineup certainly wasn't a sign of surrender for New York, though José Trevino is the starting catcher. Wells, 24, is the team's No. 8 prospect and certainly could push Trevino for playing time in 2024.
About the Blue Jays (87-70 SU, 72-84 ATS, 67-80-10 o/u)
The Jays were hoping to get this one, in part so they could throttle back the pitch counts for their starting pitchers in preparation for October, but their lineup wasted another masterful effort by ace Kevin Gausman. He remains lined up to pitch the Jays' final regular-season game on Sunday, but they would far prefer to hold him back for Game One of a wild-card series.
"I'll just go as if I'm pitching Sunday," Gausman told reporters after he limited New York to just three hits over seven shutout innings while boosting his league-leading strikeout total to 237.
The Jays' best friend is the AL West's remaining schedule. Texas and Seattle play each other in their final four games while Houston plays another contender, the Diamondbacks. The Jays, essentially, just have to avoid a losing streak to get in. After the New York set, their final three games are against the Rays.
Gerrit Cole to record the win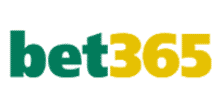 +145
Probable pitchers
New York: RHP Gerrit Cole (14-4, 2.75 ERA, 9.77 K/9, 1.02 WHIP)
In a different era, when more voters considered a pitcher's win-loss record, the American League Cy Young race might have been a tight one. But in this era of analytics, Cole is running away with the award. He leads the AL in ERA, is third to the Jays' Kevin Gausman and Minnesota's Pablo Lopez in strikeouts (217), and he leads the majors in WHIP. Opposing batters are hitting .212 off Cole, another area where he leads the league. Pitchers typically hate facing the same team two starts in a row, however, and that's what the Yanks' ace is up against in this one. He held Toronto to a run on just two hits while striking out nine on Sept. 21 in the Bronx. As you might suspect, few of the Jays' hitters have had much success against Cole in the past, but Vladimir Guerrero Jr. is an exception. He's batting .357 against him with a couple of home runs in 28 at-bats.
Toronto: RHP José Berríos (11-11, 3.58 ERA, 8.53 K/9, 1.18 WHIP)
How good is the Jays' rotation this season? Well, consider the fact that three of the team's five starting pitchers rank in the top 30 in MLB for pitchers' fWAR. That's a remarkable achievement that no other team can match. Berríos is among that trio, with an fWAR of 2.9, just a few ticks better than that of Yusei Kikuchi (2.6). He endured a bit of a rocky August, with opposing batters posting an .812 OPS against him, but he apparently made an adjustment because he has held hitters to a .638 OPS thus far in September. His fastball-slider-changeup repertoire is fairly standard, but he's just good at executing it. His fastball and breaking ball both rank above the 75th percentile in run value, per Baseball Savant. Like Cole, he'll have the challenge of facing the same team two starts in a row, but his outing vs. the Yanks didn't go nearly as well, as he allowed four runs on seven hits over 5 2/3 innings.
Weather
If the Jays leave the roof open, it could be a good evening for power hitters. The wind is forecast to be whipping out to left field at 26 km/h with temperatures at about 17 C.
Betting trends
These are two of the best teams in MLB at hitting unders. Toronto and its opponents have gone under the run total in 54.4% of their games and New York and its opponents have gone under in 53.3% of their games. For those reasons and the names of the starting pitchers, this one is set at bet365 at just seven. Then again, that was the total runs line Wednesday night, too, and it finished five runs below the total.
The Yankees have disappointed people who bet on them all season long. With odds of -110 or worse, which amounts to even money or worse, they have gone 28-34.
Player prop trends
Even on bad days, Berríos typically eats up some innings. He has 15 quality starts this season and has lasted at least five innings in seven straight starts. He is averaging 5.9 innings per outing.
Bo Bichette is looking to extend his hitting streak to five straight games. It's not as if he's red hot – batting .273 with a homer, a walk and two RBIs in his last five games – but he's showing signs of heating up and taking +175 on him to pick up more than 1.5 hits seems like a reasonable play.
Similarly, Gleyber Torres is looking for his fourth straight game with a hit. In his last five games, he's batting .263 with a double and a couple of walks. He, too, is +175 to pick up more than one hit.
Wagers to consider
Getting the Yankees and Cole at what amounts to nearly even money is difficult to pass up, especially given Boone's recent competitive lineups. These will almost certainly be his final innings of the 2023 season and you know he's going to be working hard to wrap up his first Cy Young Award.
Given Berríos's record of keeping the ball until the latter innings (see above), over 15.5 outs (at -115) seems like an intriguing play.
Other MLB games on Wednesday
| Away Team | | | Home Team | Time (ET) |
| --- | --- | --- | --- | --- |
| Arizona Diamondbacks | -170 | +150 | Chicago White Sox | 2:10 PM |
| Miami Marlins | OTB | OTB | New York Mets | 4:10 PM |
| Cincinnati Reds | +110 | -130 | Cleveland Guardians | 6:10 PM |
| Tampa Bay Rays | -125 | +105 | Boston Red Sox | 6:10 PM |
| Washington Nationals | +215 | -260 | Baltimore Orioles | 6:35 PM |
| Kansas City Royals | +175 | -210 | Detroit Tigers | 6:40 PM |
| Pittsburgh Pirates | +105 | -125 | Philadelphia Phillies | 6:40 PM |
| Miami Marlins (GM2 doubleheader) | OTB | OTB | New York Mets | 7:10 PM |
| Chicago Cubs | +135 | -155 | Atlanta Braves | 7:20 PM |
| Oakland Athletics | +225 | -275 | Minnesota Twins | 7:40 PM |
| St. Louis Cardinals | +120 | -140 | Milwaukee Brewers | 7:40 PM |
| Los Angeles Dodgers | -220 | +180 | Colorado Rockies | 8:40 PM |
| Texas Rangers | -160 | +140 | Los Angeles Angels | 9:38 PM |
| Houston Astros | -125 | +105 | Seattle Mariners | 9:40 PM |
| San Diego Padres | -115 | -105 | San Francisco Giants | 9:45 PM |