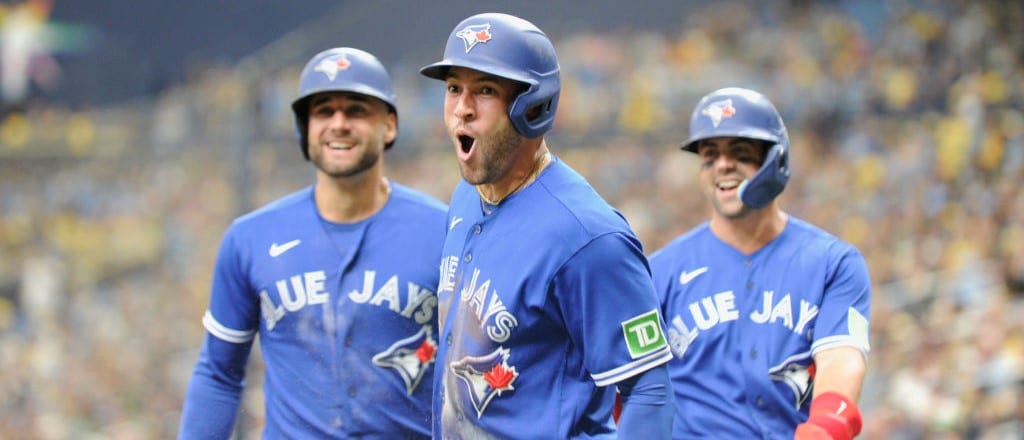 Toronto Blue Jays fans no doubt can remember seasons in which their team's only purpose this time of year was to spoil another team's chances of reaching the post-season. To see the Yankees in such a position as they come to town for a three-game series at Rogers Centre must be entirely cathartic.
It's going to be tough for the Yankees to pull that off this time, but they will take their chances in Tuesday's series opener as +140 underdogs behind a pitcher who is busy proving he can be a top-tier major league starter, Michael King, while they try to take down the Jays (-160) and their ace, Kevin Gausman.
Bet on Yankees vs. Blue Jays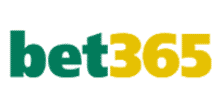 NYY +140
TOR -160
The big question, of course, is how hard the Yankees will try to win now that they're eliminated from playoff contention. Many managers insist they'll keep their foot on the pedal out of respect for the playoff races, but their lineups say otherwise.
Yankees manager Aaron Boone, whose own future is uncertain beyond this season, played most of his stars in Monday's 6-4 win over the Diamondbacks, another contending team, if that's any indication.
Yankees vs. Blue Jays odds
All odds courtesy of

About the Yankees (79-77 SU, 74-80 ATS, 69-79-9 o/u)
Perhaps avoiding a losing record – they haven't had one in 30 years – will be motivation enough for New York to field competitive lineups this series. It's pretty obvious what went wrong in 2023 for this club. Its pitching rotation, aside from Gerrit Cole's transcendent season, essentially collapsed due to injuries. The star-studded, highly-paid lineup simply didn't do its job. The Yankees, remarkably, rank 24th in MLB with a .703 team OPS. Even if the Yankees do continue to play their best players, they simply may not be good enough to win this series. They've gone 9-8 in their last 17 games, most of which came against below-.500 teams.
About the Blue Jays (87-69 SU, 72-83 ATS, 67-79-10 o/u)
The Jays are coming off a productive 4-2 road trip played at Yankee Stadium and Tropicana Field, avenging some painful losses at those stadiums over the years. It allowed them to slide into the driver's seat of the wild-card standings, currently holding the No. 2 spot, three games in front of the Mariners, who suddenly are on the outside looking in.
Maybe more important than the record, however, were explosive performances Sunday by George Springer and Vladimir Guerrero Jr., two of the players being counted on most to carry this team to its expected destiny: a deep playoff run.
The math gets easier by the day. With only six games left, they can all but guarantee themselves a berth with, say, three or four victories. With the Mariners and Rangers playing each other the last four games of the season, the Jays know one or the other of those teams is going to lose. Toronto would have to practically collapse not to make it at this point and that's reflected in the 97.9% chance FanGraphs gives them to qualify.
Vladimir Guerrero Jr. over 0.5 home runs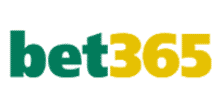 +550
Probable pitchers
New York: RHP Michael King (4-7, 2.66 ERA, 11.50 K/9, 1.12 WHIP)
One bright spot in this dismal New York season has been the emergence of King as a possible rotation piece for 2024. The converted reliever has done all he can so far to convince the Yankees' brass that's where he belongs. Since joining the rotation in late August, he has a 1.27 ERA, has struck out 42 batters while walking just four and has held opposing hitters to a .229 batting average against. One of those starts, his last one, came against the Jays and he held them to a run over seven innings while striking out 13. Of course, doing it twice in a row is no easy task and the Jays should have a better idea how to approach him the second time around.
Toronto: RHP Kevin Gausman (12-9, 3.29, 11.73 K/9, 1.20 WHIP)
The Jays' ace also faces the difficult task of facing the same team in back-to-back starts. Last Wednesday in the Bronx, Gausman allowed only three hits and struck out 10 in six scoreless innings. He has alternated good starts with short outings this month, but the upshot is a 2-1 record, a 3.18 ERA, and a 2.3 K/BB ratio in September. That's pretty solid stuff from a pitcher the Jays are hoping can lead them deep into October. Opposing hitters are batting just .205 vs. Gausman this month, but his walks are up appreciably. In five August starts, Gausman walked just eight batters. He has walked 13 in four starts in September. At this point, Gausman is a massive longshot to win the AL Cy Young over Cole, but he's leading Pablo Lopez by four strikeouts for the AL strikeout crown.
Weather
Forecasters are calling for a blustery evening on the banks of Lake Ontario. Temperatures should be pleasant at about 17 C, but winds are forecast to be blowing out toward the left-field foul pole at about 24 km/h (presuming they keep the roof open).
Betting trends
The Jays have a 55% win rate as favourites and a 56.9% win rate when favoured by odds this long or longer this season.
The Yanks have been moneyline underdogs 61 times this year and won 44.3% of those games. When 'dogs of this magnitude or greater, they have gone 6-11 (35.3%).
Given the performances of these pitchers, bet365 has set the run total at just seven. That's not surprising given that both teams are bottom eight when it comes to hitting the over. New York and its opponents have gone over just 47% of the time while Toronto has gone over only 45.9% of the time.
Player prop trends
Springer is riding a seven-game hit streak though he's batting just .217 with a double and two home runs in his last 10 games.
Guerrero is coming off a two-homer game on Sunday, which was welcome news for the Jays as they try to get their most dangerous hitter going in time for the playoffs. In his last five games, Guerrero is batting .235 with four walks.
Aaron Judge hit three home runs Friday night against the Diamondbacks, but before that he had hit just three in 19 September games and he hasn't homered since.
Wagers to consider
The guess here is Boone might give at least one or two of his best hitters a day of rest now that New York has little to play for and Gausman has good enough stuff to overcome the quick turnaround facing the same set of hitters. It might be worth laying the considerable odds and taking the Jays.
King seems like a man on a mission and his strikeout rate is nearly as impressive as Gausman's, bearing in mind that he has thrown 83 fewer innings. His strikeout total (5.5) seems a bit low here though you'll have to lay -130 odds to get the over.
Other MLB games on Tuesday
| Away Team | | | Home Team | Time (ET) |
| --- | --- | --- | --- | --- |
| Los Angeles Dodgers | -235 | +195 | Colorado Rockies | 3:10 PM |
| Cincinnati Reds | -110 | -110 | Cleveland Guardians | 6:10 PM |
| Washington Nationals | +195 | -235 | Baltimore Orioles | 6:35 PM |
| Kansas City Royals | +140 | -160 | Detroit Tigers | 6:40 PM |
| Pittsburgh Pirates | +145 | -165 | Philadelphia Phillies | 6:40 PM |
| Tampa Bay Rays | -130 | +110 | Boston Red Sox | 7:10 PM |
| Miami Marlins | -125 | +105 | New York Mets | 7:10 PM |
| Chicago Cubs | +110 | -130 | Atlanta Braves | 7:20 PM |
| Arizona Diamondbacks | -145 | +125 | Chicago White Sox | 7:40 PM |
| Oakland Athletics | OTB | OTB | Minnesota Twins | 7:40 PM |
| St. Louis Cardinals | +135 | -155 | Milwaukee Brewers | 7:40 PM |
| Los Angeles Dodgers (GM2 doubleheader) | -270 | +220 | Colorado Rockies | 8:40 PM |
| Texas Rangers | -180 | +160 | Los Angeles Angels | 9:38 PM |
| San Diego Padres | -125 | +105 | San Francisco Giants | 9:45 PM |
| Houston Astros | +120 | -140 | Seattle Mariners | 10:10 PM |