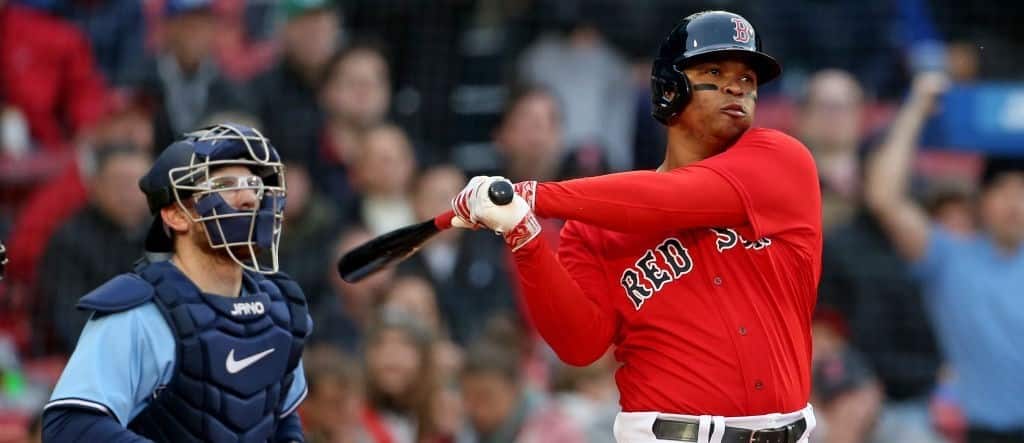 After losing another series to the first-place Baltimore Orioles, the Blue Jays are approaching wild card-or-bust territory.
By dropping Thursday's series finale 6-1, their eighth loss to the Orioles in 10 attempts this season, the Blue Jays are 7 ½ games out of first place with only 42 games left. According to FanGraphs projections, the Jays now have just a 5.5% chance to win the division while their playoff hopes remain pretty robust at 62.7%.
Bet on Blue Jays vs. Red Sox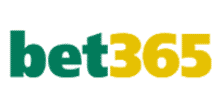 TOR +135
BOS -155
The Jays have only three more games left against Baltimore, Aug. 22-24 at Camden Yards, so it won't be easy to make up that much ground.
They also need to figure their way out of a scoring slump that has seen them plate one run or two in three of their last five games. They haven't scored more than four runs in a game since July 29.
The challenge is augmented by the absence of their best player for at least another week. Shortstop Bo Bichette was put on the 10-day injured list Wednesday with patellar tendonitis in his right knee. The move is retroactive to Aug. 1, meaning Bichette could return as soon as Aug. 11.
All of that makes this three-game series in Boston crucial to the Jays' World Series hopes. The Red Sox are the closest pursuer to the Jays, who currently hold the last wild-card berth by two games.
The Red Sox are -155 favourites on the moneyline at bet365 with the total set at a lofty 10.5 runs.
Blue Jays vs. Red Sox odds
All odds courtesy of

About the Blue Jays (60-50 SU, 52-57 ATS, 45-58-6 o/u)
George Springer broke out of an epic 35-at-bat hitless drought by blooping a single to center field on Wednesday evening at Rogers Centre. He followed that up with an 0-for-3 performance Thursday, however, and questions about the sustainability of keeping him in the lineup aren't going anywhere any time soon.
Springer's .692 OPS ranks 117th in MLB, not exactly the production the team was looking for out of its $150 million outfielder. Springer's struggles are of an entirely different dimension than anything he has faced previously. Before this season, his worst season produced a .780 OPS for the Astros in 2018.
He can't blame it on bad luck either. His hard-hit rate ranks in the 45th percentile and his average exit velocity ranks in the 29th percentile.
Meanwhile, the shortstop the Jays traded for to hold down the fort while Bichette is out – Paul DeJong – is 0-for-6 with three strikeouts. To make matters worse, another former Cardinal who just got traded – Jack Flaherty – just held the Jays to one run over six innings while striking out eight for Baltimore.
About the Red Sox (57-51 SU, 57-51 ATS, 55-50-3 o/u)
Boston is a threat to the Blue Jays and the rest of the American League in part because it has been playing hurt all year and now is expecting to get back some key cogs in the coming days.
Ace Chris Sale is expected to be activated from the injured list around Aug. 11, after this series is complete but with plenty of time to help the Red Sox win games coming down the stretch. Tanner Houck and Garrett Whitlock should be back within days of that. Trevor Story is expected to make his season debut at some point during this 10-game Boston homestand.
Boston has been playing with what amounts to a three-man rotation and copious contributions from the bullpen. Despite all that, Boston has gone 17-9 over the past five weeks, impressive work given the injury load.
Similar to their performance against Baltimore, the Jays haven't fared well against Boston, going 0-7 so far.
Matt Chapman under 0.5 hits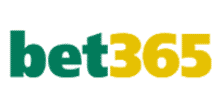 +180
Probable pitchers
Toronto: RHP Alek Manoah (2-8, 5.87 ERA, 7.98 K/9, 1.79 WHIP)
Among the team's biggest priorities is getting its ace back. After garnering Cy Young consideration in 2022, Manoah has struggled mightily all season, including making a trip back to the minor leagues. Nothing the Jays have tried has worked so far with Manoah, who is 1-1 with a 4.34 ERA since he got back from his June demotion. Manoah's command has been the primary culprit, with his 54 walks ranking sixth in MLB despite him having far fewer innings than the other league leaders. Manoah's struggles were so pronounced that some people thought the Jays might trade him at the Aug. 1 deadline, but they chose to retain him in hopes of unlocking his 2022 form.
Boston: LHP James Paxton (6-2, 3.34 ERA, 10.29 K/9, 1.07 WHIP)
The left-hander from British Columbia has been a thorn in the Jays' side for years. Paxton has won his last three starts against Toronto stretching back all the way to 2019. In those three starts, Paxton allowed just one earned run over 18 2/3 innings and struck out 17 Jays. He dominated Toronto on June 30 at Rogers Centre. Matt Chapman, in particular, struggles mightily against Paxton, with 17 hitless at-bats against him, including 11 strikeouts.
Weather
Forecasters expect thunderstorms Friday evening around Fenway Park, with winds up to 22 km/h blowing out to centre field.
Betting trends
It's hard to resist betting unders where the Blue Jays and their underperforming offence are concerned. They have hit the under in 65 of their 110 games, a remarkable 59% hit rate.
Specifically, the Jays' lineup is averaging 4.3 runs per game while Jays pitchers are giving up, on average, 4.1 runs per game.
The Red Sox, too, have been playing low-scoring games lately. The under has hit in eight of their last 12 games.
The Red Sox, as usual, are built for their quirky ballpark. They have won nine of their last 11 home games.
Player prop trends
During his 1-for-37 slump, Springer has walked just three times and struck out 10 times. For now, it seems wise to jump on any under (+175 under 0.5 hits, -155 under 0.5 runs scored), you can find involving his offensive production.
Manoah is averaging just four strikeouts per game this season compared to 5.8 K/G last year, another sign of his struggles. However, he's notched six strikeouts in each of his last two starts. Over 4.5 strikeouts is +110.
As previously mentioned, Manoah's control issues could give over 2.5 walks (+150) some value in this one. Manoah has allowed three walks or more in three straight starts and is averaging 3.3 walks per game over his last 10 starts.
Boston speedster Jarren Duran has scored at least one run in five straight games and seven of his last 10. He's -180 to score in this game.
Red Sox first baseman Triston Casas is tearing the cover off the ball recently, slashing .375/.474/.797 with seven home runs and 13 RBIs. He's also had some success against Manoah, collecting two hits and two RBIs in five career at-bats against him. You can get Casas over 1.5 total bases at +145 and he's +425 to homer.
Wagers to consider
Given Chapman's woeful past performance against Paxton, it's worth exploring all his under markets in this one. One of the most profitable could be to bet against him picking up a hit at odds of +180.
Despite his brutal slump, Springer could offer a little value to hit a home run (at +575). He is the only active Blue Jays player with more than one career home run off Paxton.
Though he has had good success against Toronto, Paxton is far from a lock to record 6.5 strikeouts (under -150) in this one, particularly since the Jays' strikeout rate (21.1%) is the sixth-best in MLB.
Other MLB games on Friday
| Home Team | | | Away Team | Time (ET) |
| --- | --- | --- | --- | --- |
| Chicago Cubs | +140 | -160 | Atlanta Braves | 2:20 PM |
| Cincinnati Reds | -175 | +155 | Washington Nationals | 6:40 PM |
| Detroit Tigers | +115 | -135 | Tampa Bay Rays | 6:40 PM |
| Baltimore Orioles | -165 | +145 | New York Mets | 7:05 PM |
| New York Yankees | +125 | -145 | Houston Astros | 7:05 PM |
| Philadelphia Phillies | -245 | +205 | Kansas City Royals | 7:05 PM |
| Cleveland Guardians | -150 | +130 | Chicago White Sox | 7:10 PM |
| Texas Rangers | -145 | +125 | Miami Marlins | 8:05 PM |
| Minnesota Twins | -125 | +105 | Arizona Diamondbacks | 8:10 PM |
| Milwaukee Brewers | -165 | +145 | Pittsburgh Pirates | 8:10 PM |
| St. Louis Cardinals | -170 | +150 | Colorado Rockies | 8:15 PM |
| Los Angeles Angels | -105 | -115 | Seattle Mariners | 9:38 PM |
| San Diego Padres | -115 | -105 | Los Angeles Dodgers | 9:40 PM |