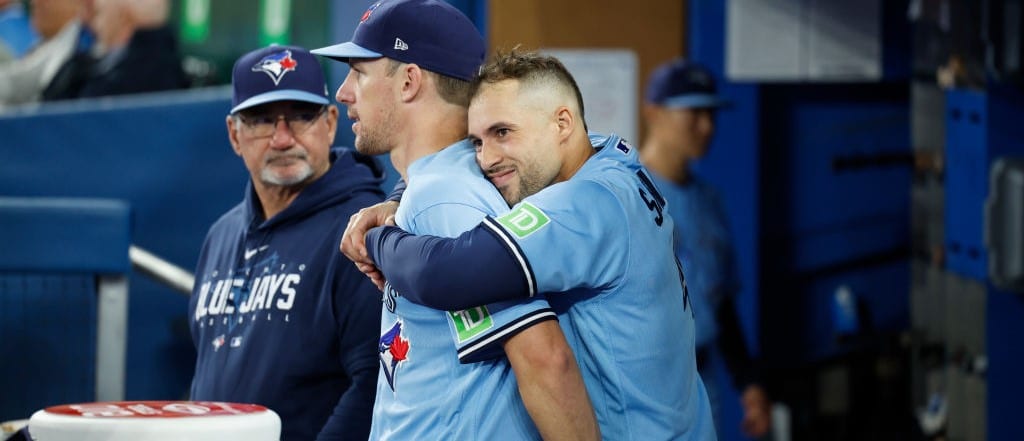 The Toronto Blue Jays are getting awfully close to popping corks and spraying some bubbly all around the home clubhouse at Rogers Centre. History has shown that virtually anything is possible in late-season pennant races, though, so Jays fans might not be assuming their team is in just yet.
After a sweep-averting 6-0 win over the Yankees Thursday night, they are in the second wild-card position, two games ahead of the Mariners, meaning any combination of Jays wins and Mariners losses that totals two in the next three days will put Toronto in the post-season.
Bet on Rays vs. Blue Jays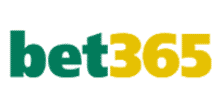 TB +125
TOR -145
The only bad news for Toronto vis-à-vis those standings is that Seattle holds the tiebreaker, meaning the Jays certainly need to avoid getting swept and then hope they get a little help from the Rangers, Seattle's opponent over the next three days.
The Jays kick off their final regular-season series against the Rays with a 7:07 p.m. ET showdown at Rogers Centre Friday, with Aaron Civale opposing Yusei Kikuchi.
Rays vs. Blue Jays odds
All odds courtesy of

About the Rays (97-62 SU, 83-75 ATS, 86-68-4 o/u)
As good as the Rays have been this season, they really have little to play for in this series. They already know they'll be starting the playoffs Tuesday at home and only the opponent is a mystery at this point. They couldn't quite catch the Orioles for the division crown, but 100 wins is still attainable, if that provides any motivation. The Rays, quite simply, have become one of the dominant franchises in MLB. They're in the post-season for the fifth straight year and the ninth time since 2008. They've won all those games this season despite losing shortstop Wander Franco and weathering their share of injuries, prompting chief baseball executive Erik Neander to call them, "the most resilient team that we've had."
About the Blue Jays (87-71 S/U, 72-85 ATS, 67-81-9 o/u)
As bad as Toronto's offensive struggles have been at times, virtually every pitcher on its staff has performed to career norms or better. Veteran Chris Bassitt reached the 200-inning benchmark Thursday night in style, by striking out reigning AL MVP Aaron Judge. If there's one worry about the team's pitching it's back-to-back rough outings from closer Jordan Romano, who allowed a pair of runs in games against the Rays and Yankees. He's also dealing with a cracked nail on his right middle finger. The offence got a reprieve from its struggles scoring six runs off the Yankees' middle relief corps, but the Rays figure to offer more-competitive pitching in this series.
Brandon Belt over 0.5 hits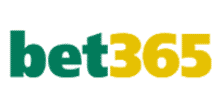 -115
Probable pitchers
Tampa Bay: RHP Aaron Civale (7-4, 3.43 ERA, 8.43 K/9, 1.14 WHIP)
The Rays traded hitting prospect Kyle Manzardo to the Guardians for Civale right before the Aug. 1 trade deadline, shocking some people who didn't expect Cleveland to be sellers, and he immediately paid dividends, going 4-1 with a 3.55 ERA and 2.66 FIP in his first five starts for Tampa Bay. But September has been far shakier for the 28-year-old right-hander. He got rocked for six runs in just three innings in his last start, against the Angels, and he is 0-1 with a 7.85 ERA this month.
He tends to trust his hard stuff more than the off-speed repertoire, mixing a fastball that averages 92 mph with an 88-mph cutter. He has thrown those in 69% of his pitches this season. It's easy to see why, as those pitches rank in the 97th percentile, per Baseball Savant, even though plenty of pitchers nowadays throw far harder. He mixes in a curveball and has a slider and changeup that he barely throws.
Toronto: LHP Yusei Kikuchi (10-6, 3.82 ERA, 9.79 K/9, 1.27 WHIP)
As good as Kikuchi has been in this, the finest season to date in his MLB career, the Rays have been something of a thorn in his side. In three starts vs. Tampa Bay this season, Rays hitters have a combined .887 OPS vs. the Jays' lefty and he's 1-1 with a 5.40 ERA in those starts. He also will be facing them in back-to-back starts, never an ideal scenario for a starting pitcher. On Sept. 24, Kikuchi gave up nine hits and three runs in just four innings in St. Pete, though he managed to strike out nine. September has been a bit rocky for Kikuchi in general. He's 1-1 with a 4.94 ERA this month though much of that could be attributed to bad batted-ball luck as his BABIP is an eye-popping .393.
Weather
Forecasters expect another nice evening for baseball in Toronto, with temperatures predicted to be about 18 C at first pitch and a cross wind toward the third-base dugout blowing at about 15 km/h.
Betting trends
While the Jays generally had a tough time in their own division this season, they evened the season series with Tampa by taking two of three games at Tropicana Field last weekend and they managed to score 21 runs in those three games.
The Rays have hit the over six times in their last 10 games, but Toronto has been one of the most consistent under hitters all season long. Until Thursday's six-run outburst, they hadn't scored a run since Sunday.
On the season, Tampa has hit more overs (55.8%) than all but three other MLB teams. The Jays, on the other hand, have gone under the toal in 55% of their games. Only four other teams have gone under more reliably.
Player prop trends
Brandon Belt had a big day on Thursday, connecting for a three-run home run that sent the crowd into a frenzy. But Belt is attempting to do something quite difficult: return from an injury without the luxury of getting some minor-league at-bats (minor league seasons have ended). He was hitless in his two previous games since returning from back spasms.
Vladimir Guerrero Jr. has had some success in five at-bats against Civale, with a home run and a couple of RBIs against him. The Jays desperately need to get Guerrero going in time for the playoffs and perhaps they're seeing signs of it? He has five hits in his last 16 at-bats though they were all singles.
Wagers to consider
It might be worth waiting until the lineups are posted to see what Rays manager Kevin Cash does now that his team has little to play for, but the Jays electrified the crowd Thursday and will be plenty motivated. Given the pitching edge in this one and Civale's recent struggles, it might be worth taking the longish odds or, perhaps, laying a run-and-a-half (at +145).
Cash pulled Tyler Glasnow after just 70 pitches Wednesday in what amounted to a tune-up start for the playoffs. Presuming the Rays see a role for Civale in their post-season rotation, he might do something similar here, so keep an eye out for the outs total when they are released. It might be worth venturing a wager on Civale's under.
Other MLB games on Friday
| Away Team | | | Home Team | Time (ET) |
| --- | --- | --- | --- | --- |
| Miami Marlins | OTB | OTB | Pittsburgh Pirates | 6:35 PM |
| Cleveland Guardians | -110 | -110 | Detroit Tigers | 6:40 PM |
| Boston Red Sox | +100 | -120 | Baltimore Orioles | 7:05 PM |
| Philadelphia Phillies | -125 | +105 | New York Mets | 7:10 PM |
| Washington Nationals | +235 | -290 | Atlanta Braves | 7:20 PM |
| San Diego Padres | -140 | +120 | Chicago White Sox | 7:40 PM |
| New York Yankees | -145 | +125 | Kansas City Royals | 8:10 PM |
| Minnesota Twins | -192 | +167 | Colorado Rockies | 8:10 PM |
| Chicago Cubs | -115 | -105 | Milwaukee Brewers | 8:10 PM |
| Cincinnati Reds | -115 | -105 | St. Louis Cardinals | 8:15 PM |
| Oakland Athletics | +125 | -145 | Los Angeles Angels | 9:38 PM |
| Houston Astros | +110 | -130 | Arizona Diamondbacks | 9:40 PM |
| Texas Rangers | +105 | -125 | Seattle Mariners | 10:10 PM |
| Los Angeles Dodgers | -140 | +120 | San Francisco Giants | 10:15 PM |