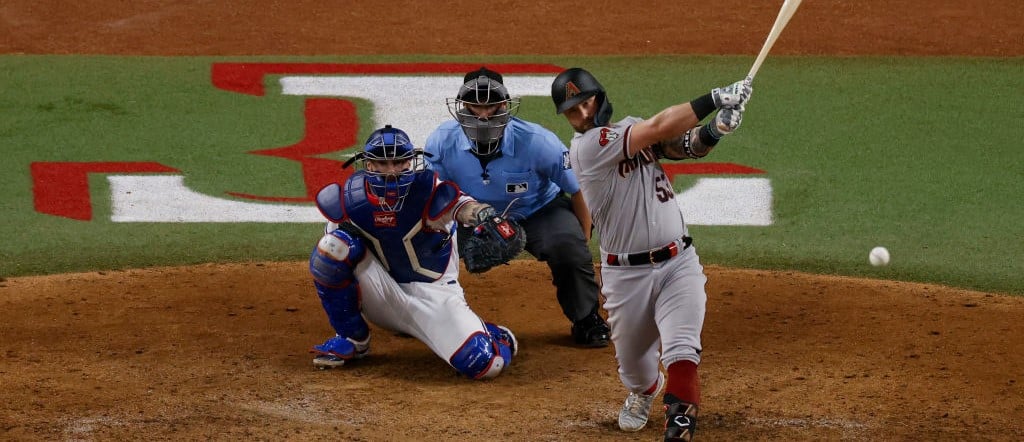 If the Arizona Diamondbacks manage to pull out this World Series – and Saturday's 9-1 win levelled their Fall Classic vs. the Rangers at one game apiece – it will not only be a massive upset, but would prove to be a striking exception to how the game is played and, usually, won nowadays.
The scrappy Diamondbacks have faced a more powerful opponent in each series this post-season and, somehow, they're still standing. They are a walking anomaly: Teams to out-homer their opponents had gone 22-4 this post-season entering Saturday. In Game 2, each team hit one long ball, but Arizona out-hit Texas 16-4.
Bet on Rangers vs Diamondbacks GM3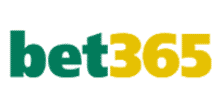 TEX-110
ARZ -110
More than half the runs scored this post-season have come from the long ball.
The Diamondbacks' style is to fight out at-bats, put the ball in play and, at times, give themselves up in the process. The three sacrifice bunts the Diamondbacks laid down Saturday were the most in the World Series in over a decade and harkened back to the 1980s, when punchless teams with speed tended to prevail.
This series has proven a contrast in styles already, as Texas used the long ball to storm back and win Game 1 on the strength of home runs in the final few innings by Corey Seager and Adolis García before pitching, defence and contact hitting proved the differences for Arizona on Saturday.
Now the scene shifts to Arizona, a smaller ballpark than Texas's Globe Life Field, which could, ironically, play into the hands of the Rangers.
Rangers vs. Diamondbacks odds
All odds courtesy of

About the Rangers (90-72 SU, 87-74 ATS, 81-69-11 o/u)
The biggest star of this post-season was cast off by two major league teams in a span of less than 15 months, including the Rangers themselves. Before he mashed eight home runs and posted a 1.153 post-season OPS this month, García was designated for assignment by the St. Louis Cardinals (in December of 2019) and Texas (in February of 2021). Lucky for Texas, García elected to stay with the Rangers and report to Triple-A and eventually worked his way back, where he has helped power this excellent lineup ever since.
If it seems as if Texas squandered home-field advantage by losing Game 2, the Rangers no doubt would respond with a, "so what?" After all, they lost every home game and won every road game in their ALCS victory over the cross-state Astros.
Texas still has the better lineup and the better long-term resumé among Monday's starting pitchers, so they'll take their chances. One aspect from Saturday that could linger in Texas's psyche, though, was seeing its bullpen surrender five runs in the final two innings. The Rangers' bullpen was their weak spot entering this post-season, but it's important to point out that the guys giving up the runs, Chris Stratton and Martin Pérez, wouldn't have been pitching in a closer game.
About the Diamondbacks (84-78 SU, 85-76 ATS, 69-84-8 o/u)
Thus far this post-season, the Rangers have scored 51.9% of their runs from home runs. The Diamondbacks, at the other end of the spectrum, have scored fewer than 40% of their runs via the long ball. The Houston Astros won the last World Series trophy by mashing the ball, scoring 58.5% of their post-season runs via home run, for example, so it certainly remains the preferred method of scoring by teams nowadays.
But it has been a while since a team played small ball as skillfully as this Arizona team has, giving it a legitimate chance of pulling off this upset. In addition to the bunts we mentioned above, Arizona in the Game 1 loss became the first team in post-season history to pick up at least four stolen bases in four straight games.
The Diamondbacks' real edge, though, is on the pitching side. Their staff's 3.23 ERA is the third-best of any team in this post-season and is far more impressive than the Rangers' staff ERA of 4.08. Merrill Kelly, who dominated Game 2, would be available to pitch either Game 6 or 7, depending on how Arizona wants to line him up.
Gabriel Moreno to hit a home run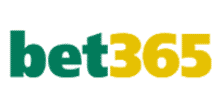 +925
Probable pitchers
Texas: RHP Max Scherzer (0-1, 9.45 ERA, 8.10 K/9, 1.80 WHIP)
Don't be fooled by those post-season numbers as Scherzer was being asked to do something awfully difficult: return from a lengthy injury layoff amid the pressure of the post-season. He should be far better equipped to pitch deep in this one than he was in those two short ALCS starts vs. the Astros. Overall, Scherzer has been a very effective big-game pitcher, going 7-8 with a 3.86 ERA and 170 strikeouts in his 140 career post-season innings. The last time he pitched in the World Series, he went 2-0 with a 3.60 ERA and 10 strikeouts in 10 innings for the Washington Nationals in 2019. He and Stephen Strasburg all but willed Washington to that championship. He also pitched well in a losing effort for the 2012 Detroit Tigers in Game 7 vs. the San Francisco Giants.
Arizona: RHP Brandon Pfaadt (0-0, 2.70 ERA, 12.12 K/9, 1.08 WHIP)
Some people were surprised this 24-year-old even made Arizona's post-season roster given his 5.72 regular-season ERA and three separate demotions to Triple-A, but Pfaadt has made the Diamondbacks' front office look smart and he could become an October legend with another good start or two. He'll be making his fifth start since the start of the playoffs and each one has been impressive in its own way. Pfaadt has yet to get through a sixth inning, but he has gotten tons of swings and misses and Arizona knew he had this in him. His stuff was good enough to lead the minor leagues in strikeouts in 2022 and he was ranked the 33rd-best prospect in MLB entering this season. When in doubt, go with talent over post-season experience. Still, this will be another level of pressure for a rookie pitching in his home ballpark with the eyes of the baseball-watching world upon him and it will make a wonderful contrast vs. Scherzer, the three-time Cy Young Award winner.
Weather
The decision on whether to open the roof is entirely that of the Diamondbacks, who have elected to leave it open just once for an opening pitch so far this post-season. Skies are forecast to be clear in downtown Phoenix, with first-pitch temperatures of about 25 C and light winds of about 14 km/h crossing from first to third base, so it seems like a possibility.
Betting trends
With less power than Texas, Arizona needs to string together hits and that's what it did in Game 2. The D-backs' 16 hits were the most in a World Series game since the Giants had 16 in Game 4 of the 2014 Series. Only one other team, the 2007 Boston Red Sox, have equaled or surpassed that number of hits in the last 20 years.
Despite losing by one run (in 11 innings) on Saturday, Arizona has four straight wins against the 1.5-run spread in this post-season. Game 3 is the first game in which Arizona has been favoured in this World Series.
Both World Series games thus far have exceeded the run total, but 48% of the scoring has come in the last three innings of each game.
Player prop trends
Ketel Marte was 0-for-4 before his eighth-inning single extended his hitting streak to 18 games this post-season, establishing a new record. Bear in mind, however, that for nearly 100 years, the major leagues went directly from the regular season to the World Series and the number of series, and games, has increased gradually since 1969.
Though he was picked off at second base in embarrassing fashion in Game 2, Tommy Pham has gone from ice cold to red hot rather quickly. He homered in Game 1, then became the first player to go 4-for-4 in a World Series game since Pablo Sandoval in 2012. Pham is +625 to homer and -200 to pick up at least one hit.
Scherzer is one of the great strikeout pitchers of this era, but bear in mind before you lay -105 on him to strike out more than 4.5 batters that Arizona doesn't swing and miss as often as most teams nowadays. Arizona struck out just twice Saturday, becoming just the third team in the wild card era to strike out that few times in a World Series game.
Gabriel Moreno has four home runs this post-season, tying him for the second-most by a catcher in any single post-season with Sandy Alomar Jr. from 1997. He is +925 to do it again on Monday.
Wagers to consider
The Rangers are finally right where they want to be: away from Globe Life Field, where they have gone 2-4 this post-season. The Rangers are 8-0 on the road since the playoffs began and they should like hitting at Chase Field, which isn't quite the high-scoring environment it used to be, but is still a good place to hit. Look for another high-scoring game, but Scherzer at this price and with this lineup is too good to pass up.
Still, this isn't quite the same dominant pitcher who won all those Cy Youngs and, as well as Pfaadt has pitched, he still hasn't gotten through a sixth inning this post-season. The trend of high-scoring games could well continue, so consider taking over nine runs in this game.